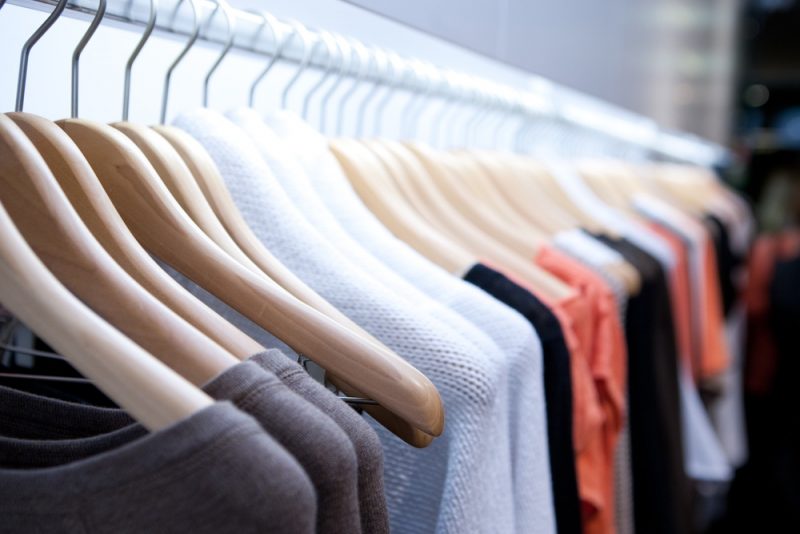 If you included shopping less often and more sustainably on your list of New Year's resolutions, you're not alone. All over the world, fashion lovers are joining a hopeful new trend and ditching fast fashion labels in favor of local, sustainable providers, and even embracing vintage and second-hand shops instead of going to brand stores. Forever 21, which was one of the top fast-fashion retailers, went bankrupt last year and closed down 200 stores. Other stores, like H&M and Zara, are also struggling to keep pace with ethical clothing alternatives, as more and more consumers are beginning to rank sustainability higher than price when shopping for clothes. 
The fact that fast fashion is bad for the environment is not a secret. To make their clothes more affordable and keep up with demand, fast fashion retailers have to pay a high environmental cost, and 85% of these textiles still go to the landfill. But pollution and waste are not the only dark sides of the fast fashion industry. The health impact is just as high and can affect the workers who make the clothes as well as those who wear them. 
Fast fashion and the unhealthy work environment 
Fast fashion is so popular and profitable because it satisfies the high demand for new clothing at a low price. Compared to the early 2000s, when fashion houses would release two or three collections every year, now stores like Boohoo and H&M come out with dozens of collections. For this to be financially sustainable, retailers have to cut costs somewhere, and that somewhere is usually outsourcing labor to developing countries. India, Bangladesh, Cambodia, and Pakistan are some of the countries where fast fashion retailers enjoy cheap labor costs, but the working conditions are often inhumane.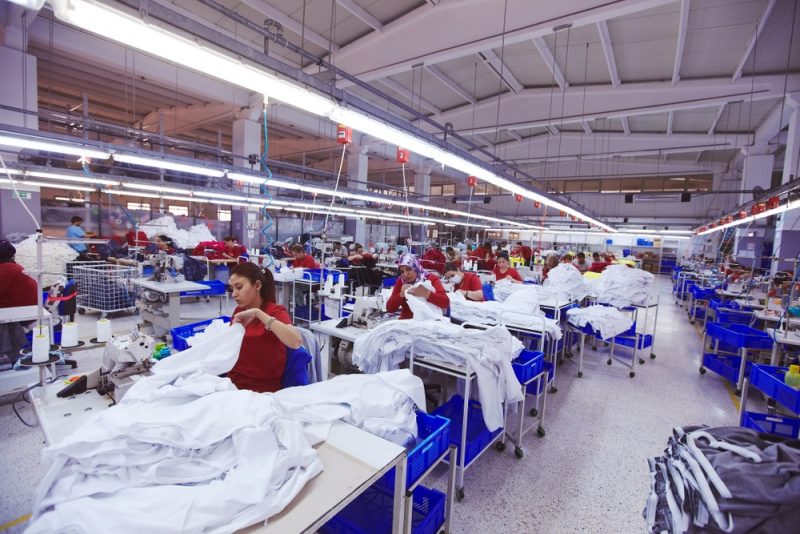 Workers in textile factories have to use toxic chemicals, often with no protective gear whatsoever, which leads to the textile industry, having one of the highest rates of occupational illness. For example, they have to treat waterproof jackets with highly fluorinated compounds, which increases the risk of neurological and endocrine conditions. To achieve that popular "acid wash" or distressed effect on jeans, workers have to dip their hands in a harmful agent, causing rashes and other severe skin conditions. In India, an investigation found that factories supplying clothes for popular fast fashion retailers were leaking toxic chemicals into rivers. As a result, there was a massive spike in cancer, tuberculosis, and congenital disabilities in villagers in the area. 
Then there's the heavy use of pesticides in cotton. To keep up with demand, producers can't rely only on organically grown cotton. Instead, the farmworkers have to use pesticides, which happen to be some of the most hazardous available. Aldicarb, phorate, and endosulfan can be extremely poisonous, even when they're used according to the instructions, so not only do they contaminate the environment, but they also cause severe health conditions among farmworkers. Standards such as OEKO-TEX help consumers make more responsible choices, but unfortunately, change isn't happening fast enough. 
In Europe or the United States, working under these conditions would never be allowed. Having higher salaries, a higher education, and access to professional legal services such as worker's compensation, hospital negligence solicitors, and personal injury solicitors, employees would fight for their rights. However, in developing countries, workers are forced by poverty to accept inhumane conditions, don't have workers' unions, or they don't have the time to attend their meetings.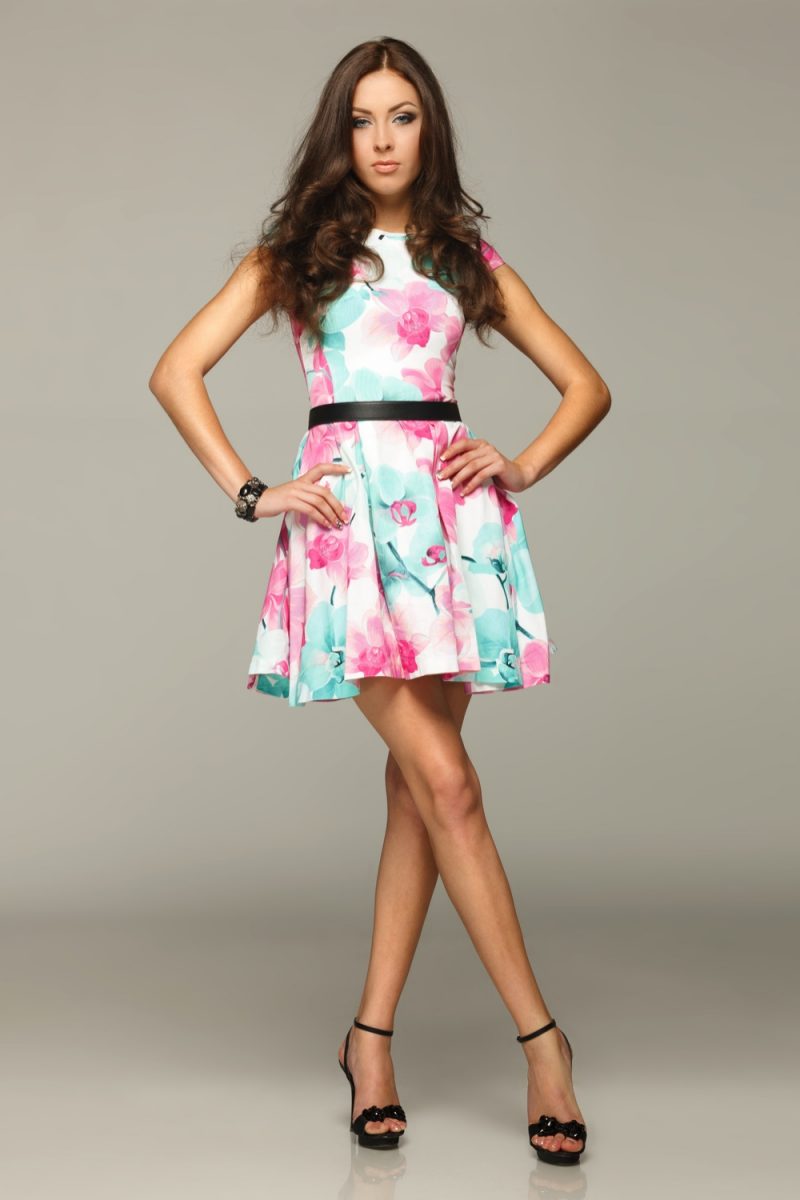 How wearing fast fashion can harm your health 
If learning the story of your clothes and the unethical practices of fast fashion companies isn't enough, then you should know that you, as the consumer, can suffer the health consequences too. They might not be as severe as those sustained by textile workers, and the symptoms may not be as dramatic, but the long-term effect of wearing fast fashion clothing can't be ignored. 
Scientists warn that the toxic chemicals with which textiles are treated stay on the clothes even after washing, and, in time, they can lead to severe health conditions, such as endocrine dysfunctions. Chemicals like formaldehyde, which protect clothes from mildew and wrinkling during shipping, can easily penetrate the skin, as can flame retardants. Not even the antimicrobial substances, which are meant to protect the wearer, are healthy. Researchers have found that prolonged exposure to these agents contributes to antibiotic resistance. 
If you have children, they can be at an even higher risk, the Hormone Health Network explains. The effects of endocrine disrupting chemicals (EDCs) are particularly dangerous to kids because they affect growth and development and can weaken the immune system. Since hormones affect multiple body functions, endocrine dysfunctions can further lead to complications such as obesity, type 2 diabetes, reproductive issues, or increased cancer risk. 
Under the carefully chosen lighting in fast fashion stores, clothes may look appealing and harmless. Some shoppers assume that, as long as the clothes don't give off a strong chemical smell, they're perfectly safe, or that washing the clothes before wearing them will cancel any health risk. However, these toxins are very resistant; they will continue to stay on the fabric and will penetrate the skin with each wear. 
Switching to ethical labels that don't promote these practices and that use certified organic fabrics is good not only for the environment but also for your health. So, for your next round of shopping, ask yourself: is that low price tag worth it?