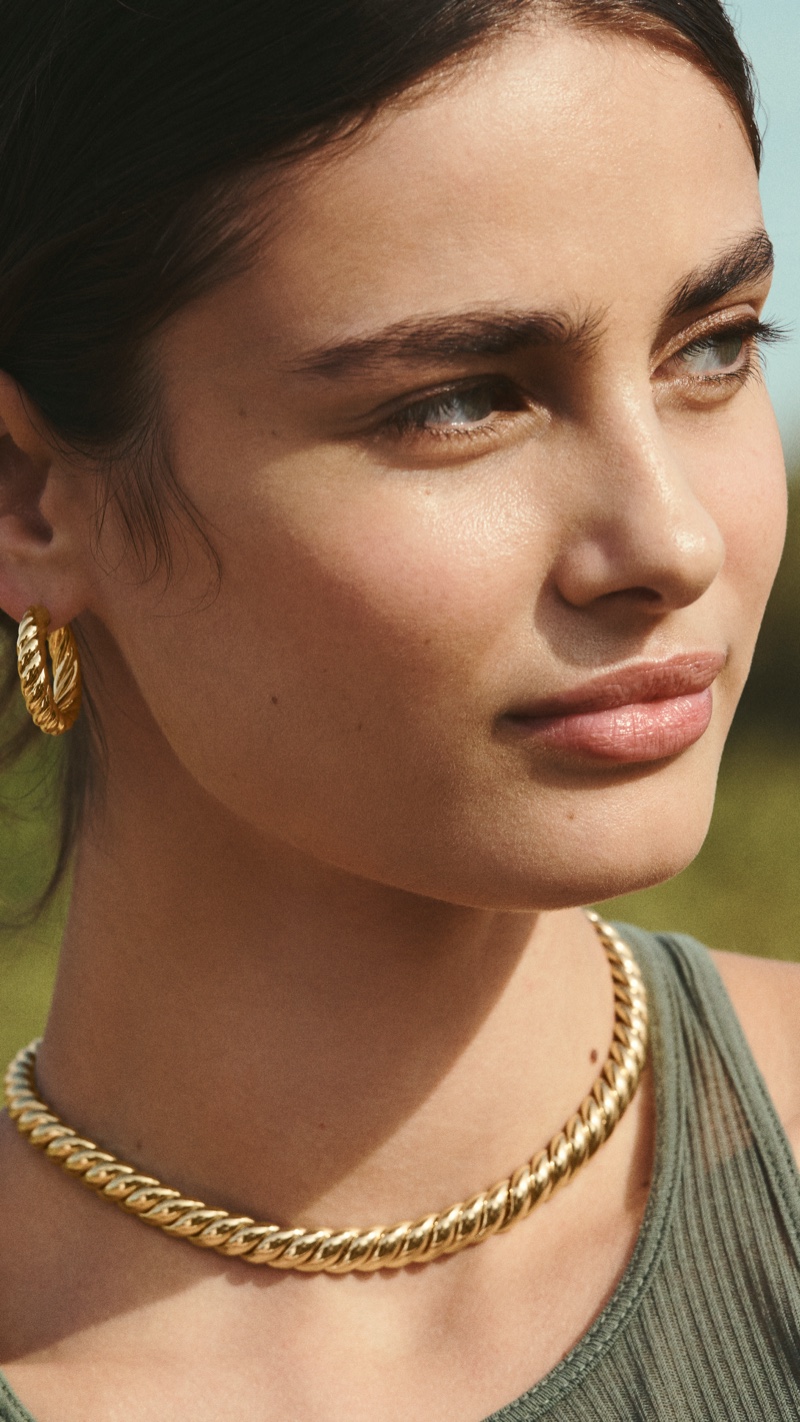 David Yurman, a luxury jewelry company, has announced two new brand ambassadors, supermodel Taylor Hill and Olympic gold medalist hurdler and sprinter Sydney McLaughlin-Levrone. Both women bring unique perspectives to the brand.
Hill and McLaughlin-Levrone join a prestigious list of ambassadors, including Lila Moss and Scarlett Johansson, as the brand continues to bring inspiring attitudes to the table.
Taylor Hill for David Yurman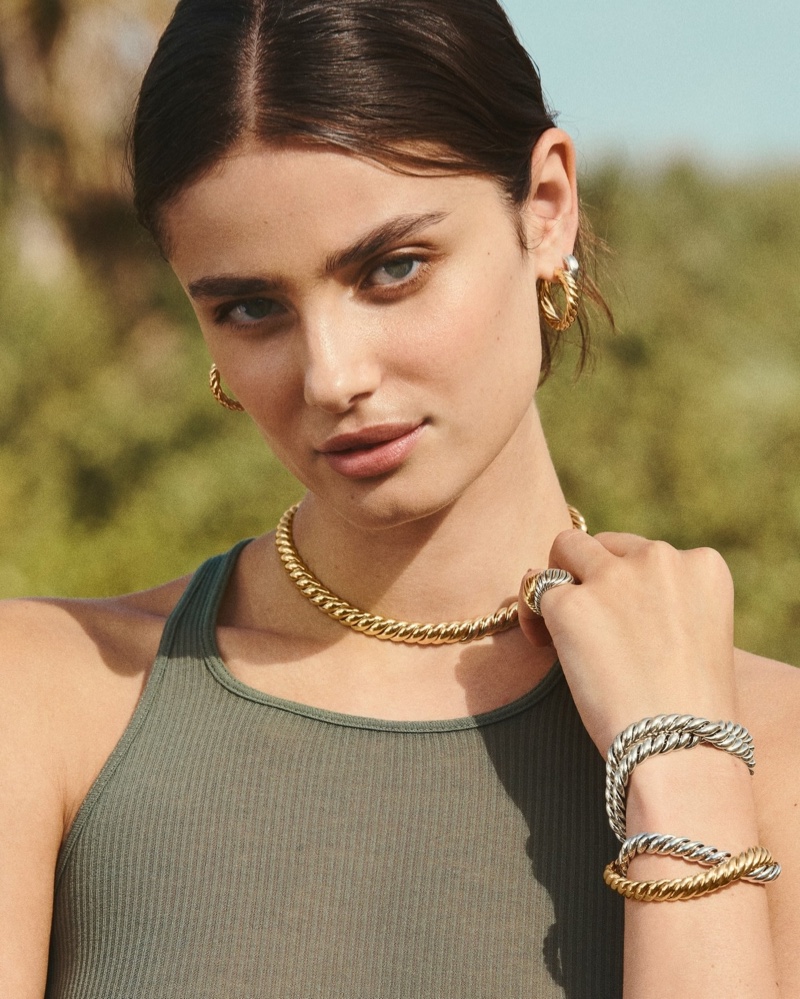 Hill, known for her work with Emporio Armani and Victoria's Secret, models the brand's sculpted cable necklace and bracelets inspired by her mother's classic style. She also highlights the brand's classic, family, and art values, calling David Yurman's designs uniquely their own and appealing to everyone for any occasion in a statement.
Sydney McLaughlin-Levrone for David Yurman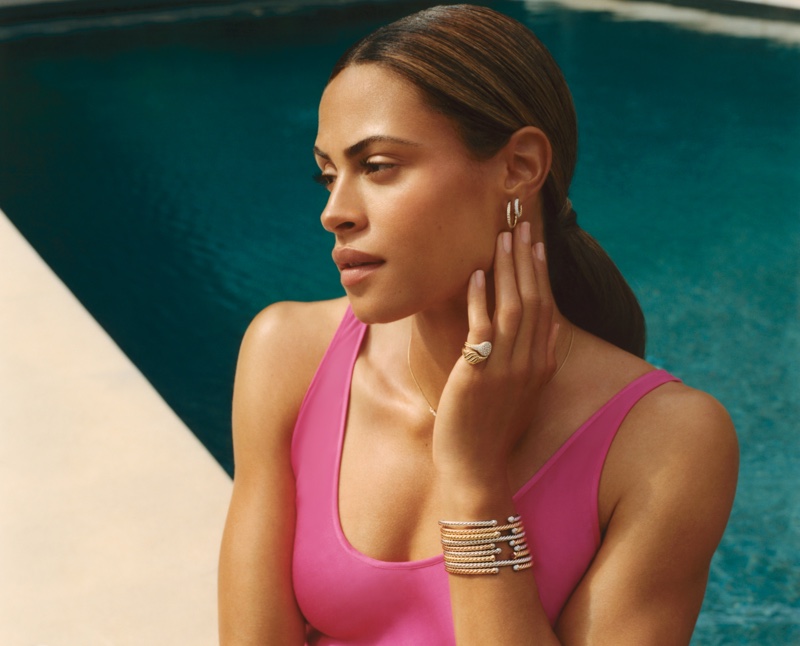 Meanwhile, McLaughlin-Levrone showcases David Yurman's iconic designs poolside, wearing stacked earrings, rings, and bracelets mixing metals. The athlete pairs the jewelry with a hot pink top, showing how the brand's creations can add a pop of color and personality to any outfit.
As an athlete, she expresses how she is intentional about the jewelry she wears, and David Yurman's pieces turn jewelry into an art form.
David Yurman's Chief Marketing Officer, Carolyn Dawkins, emphasizes that the addition of these brand ambassadors has increased the brand's digital and social presence with younger consumers, and it can now authentically connect with new audiences who have a passion for music, film, sports, and fashion.