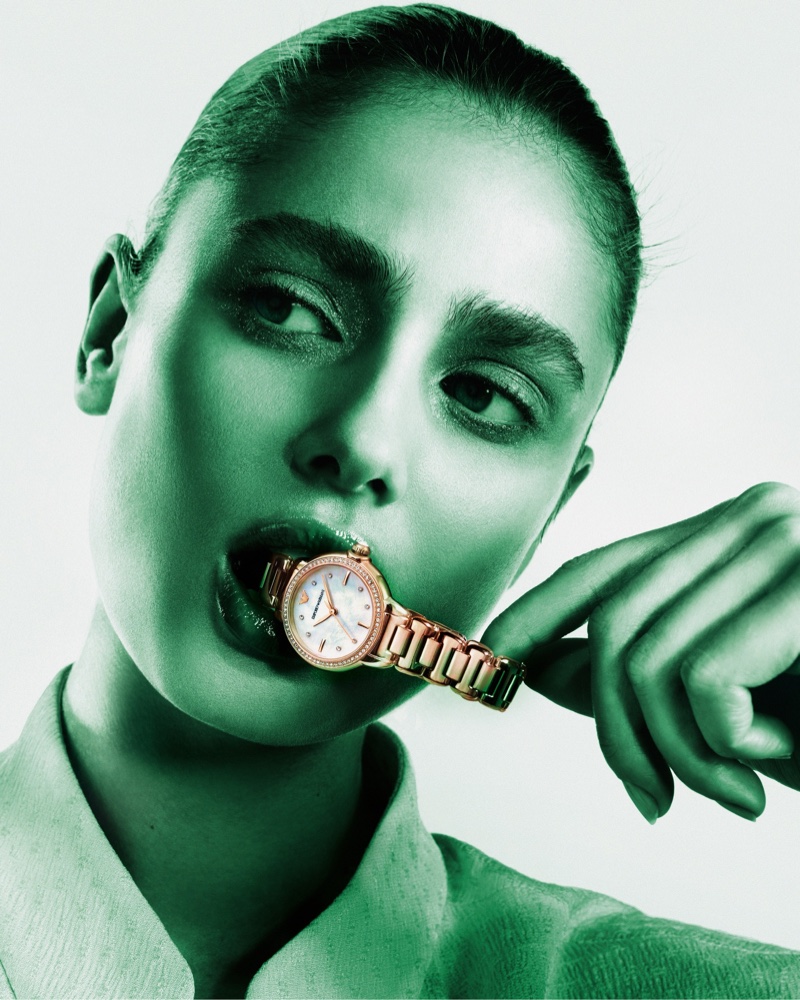 Emporio Armani is taking a big step towards sustainable style with its See Green spring-summer 2023 campaign. The focus is on accessories, and supermodel Taylor Hill and male model David Alexander Flinn are at the forefront of the advertisements. The images, captured by Thue Nørgaard, are bathed in gorgeous green hues that add an eco-friendly vibe to the overall aesthetic.
Emporio Armani See Green Spring/Summer 2023 Campaign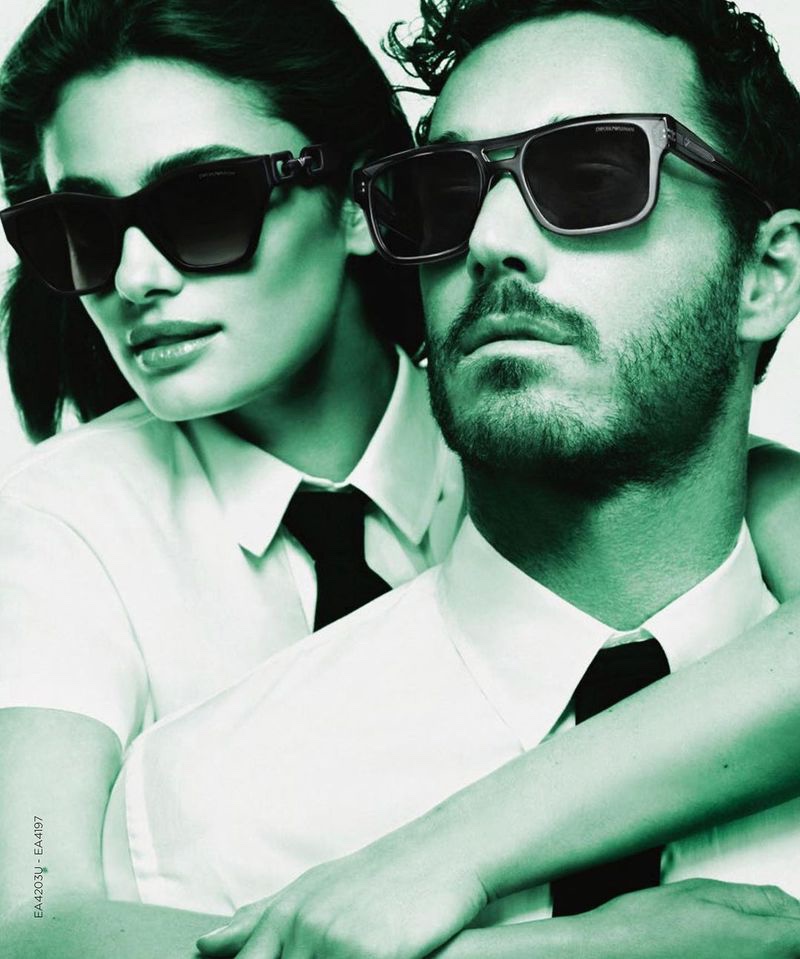 The Emporio Armani See Green spring 2023 collection features a range of stunning accessories that stand out in the images. Watches, optical frames, and sunglasses are the stars of the show. Stylist Marc Goehring pairs these accessories with tailored jackets, collared shirts, and neckties, creating a stylish and sophisticated look.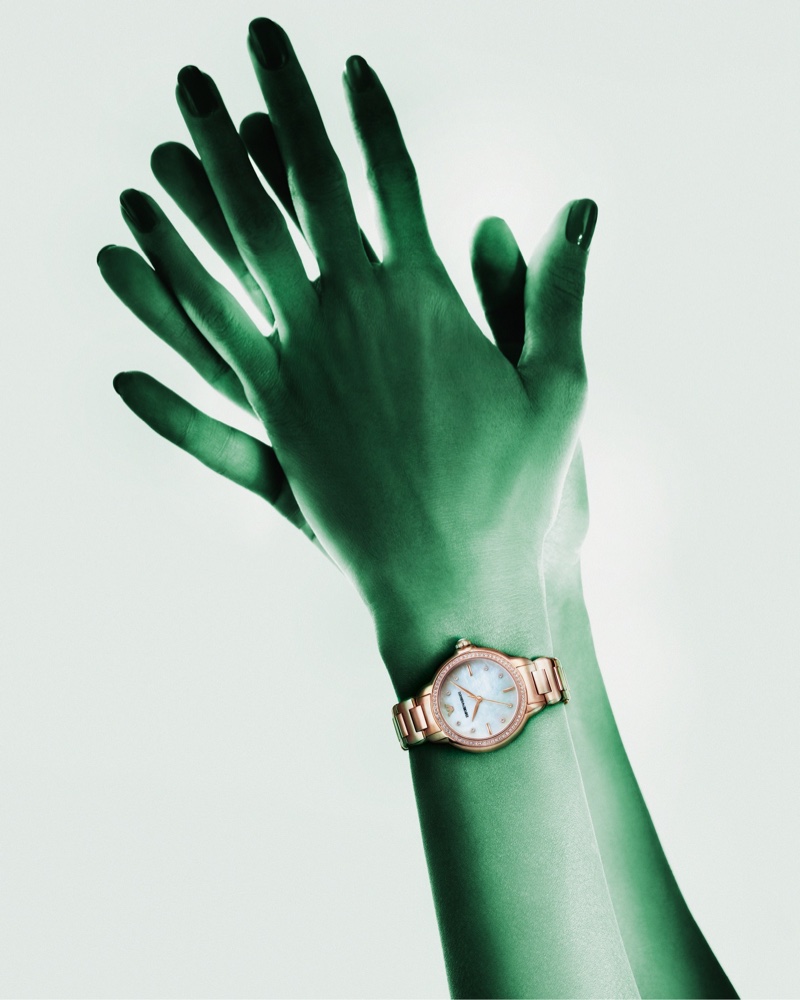 Matteo Bartolini worked magic on the models' hair, while makeup artist Patrick Glatthaar completed the looks with an expert touch. The result? A campaign that is both stunning and sustainable. In addition to fronting fashion campaigns like this one, Taylor Hill has recently graced the cover of LVR Magazine, further solidifying her status as one of today's top models.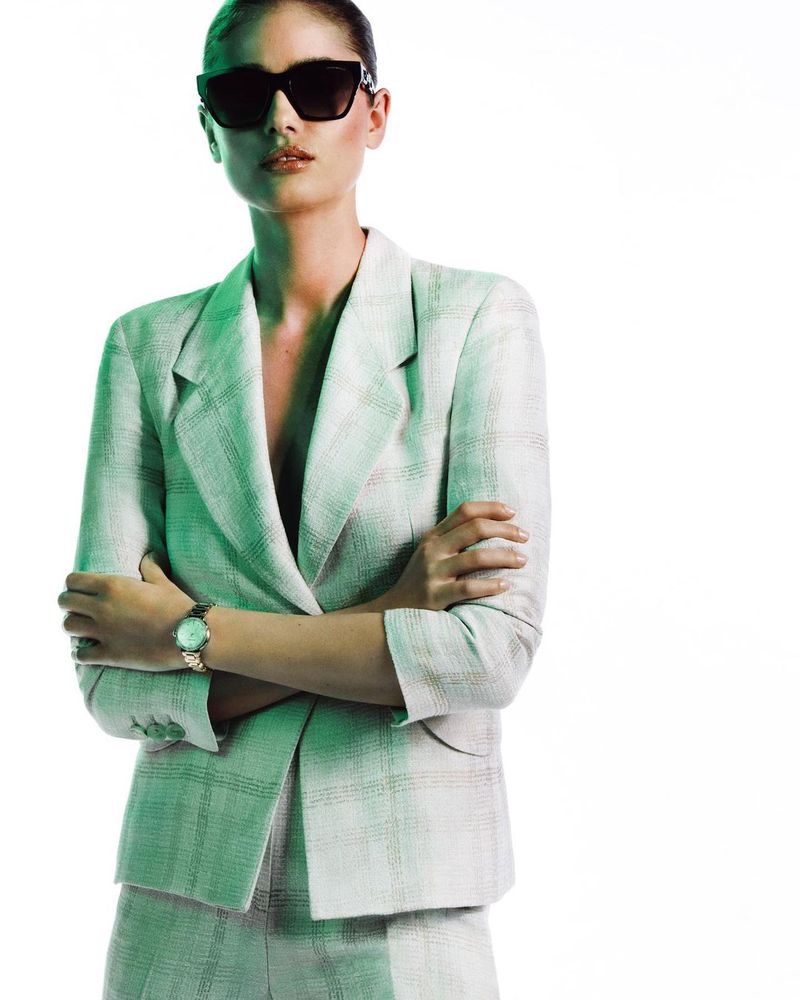 But what makes this collection truly special is its sustainability. Emporio Armani is committed to using environmentally friendly materials in their products. For example, one of the standout pieces is a rose gold watch made from clean lines, a pearly dial, and a rose gold-plated bracelet created from at least 50% recycled stainless steel.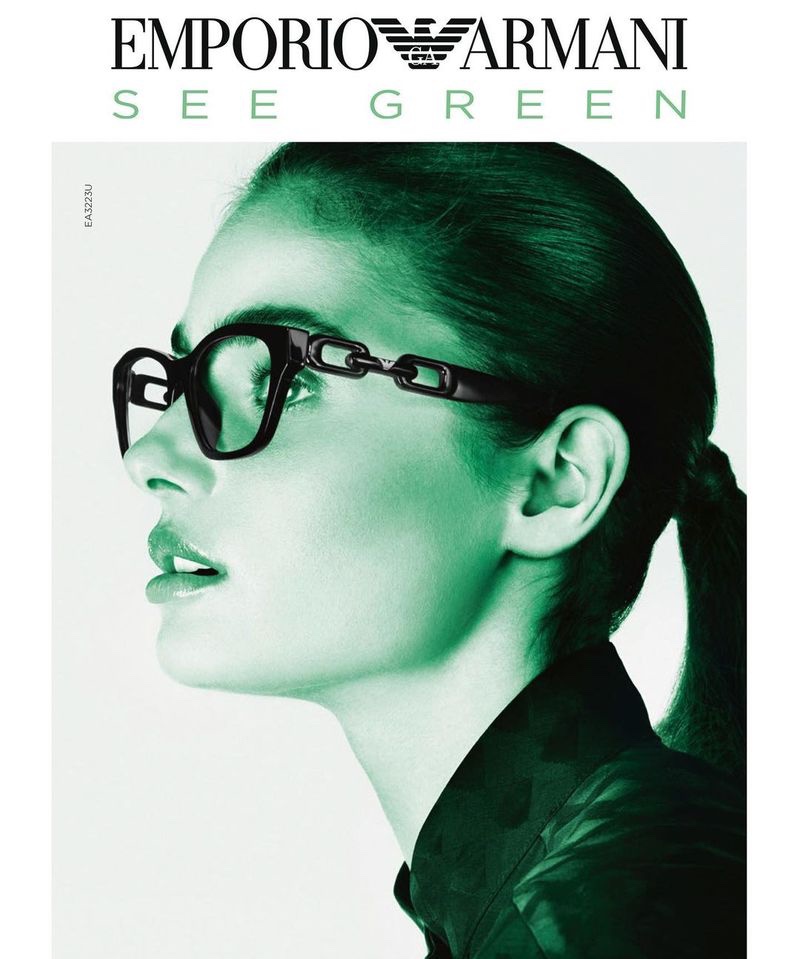 A pair of aviator sunglasses are another highlight of the collection. They are made from bio-based acetate with at least 54% carbon content, and the matching lenses are partially made from bio-based nylon fiber with 41% carbon content. These eco-friendly materials ensure that the collection looks great and has a positive impact on the environment.