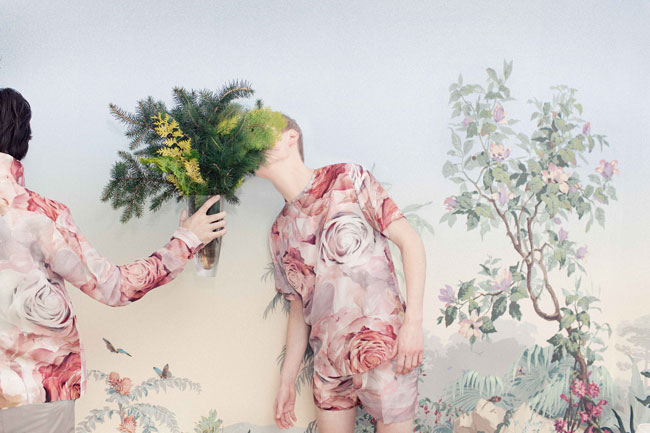 The MPS Graduate Fashion Photography department is an intensive one-year degree program offering practicing photographers the opportunity to advance their bodies of work under the guidance of photographers, editors, creative directors and digital retouchers working at the forefront of fashion today, and in partnership with the CFDA 'Incubators' program. Bridging the gap between "high" and "low" culture, commercial and fine art photography, still and moving images, the program is dedicated to exploiting the full potential of fashion photography as a platform for invention, creativity and subversion.
DEPARTMENT CO-CHAIRS
Stephen Frailey
Jimmy Moffat

FACULTY
Vince Aletti / The New Yorker
Alix Browne / T Magazine
Maria Gallagher / Lovely and Amazing Films
Lyle Rexer / Writer
Ivan Shaw / Vogue
Carol Squiers / ICP
APPLICATIONS ARE OPEN, TO APPLY ONLINE–CLICK HERE.
Fabien Baron / Creative Director
Jessica Craig-Martin / Photographer
Suzanne Donaldson / Photo Editor, Glamour
Tracy Doyle / Exec Creative Director, Box
Cathy Horyn / Critic, The New York Times
Michael Kazam / Vice President, Le Book
Nick Knight / Photographer
Glen Luchford / Photographer
Ryan McGinley / Photographer
Glenn O'Brien / Writer, Creative Director
Eva Respini / Curator, Museum of Modern Art
Collier Schorr / Photographer
Laurie Simmons / Photographer
Ingrid Sischy / Writer
Sølve Sundsbø / Photographer
Emma Reeves / Photographic Editor
Neville Wakefield / Curator, Writer
Tim Walker / Photographer
Erik Madigan Heck / Photographer
Anya Ziourova / Tatler
Guy Aroch / Photographer
Reed & Rader / Photographer
Lindsay Thompson / Agent, Art+Commerce
Maggie Mann / Fashion editor, Glamour
Zoe Bruns / Photo Director, Harpers Bazaar
Amber Gordon / Imagine Fashion
Kristen Naiman / Isaac Mizrahi
Quynh Mai / Movin IMage and Content
Rogan Gregory / Rogan
Jack Webb / Lighting Designer
Caroline Wolff / Photo Editor, W Magazine
Randall Peacock / Production Design, Art Dir.
Sebastian Faena / Photographer
Justin O'Neil / Photo Editor GQ