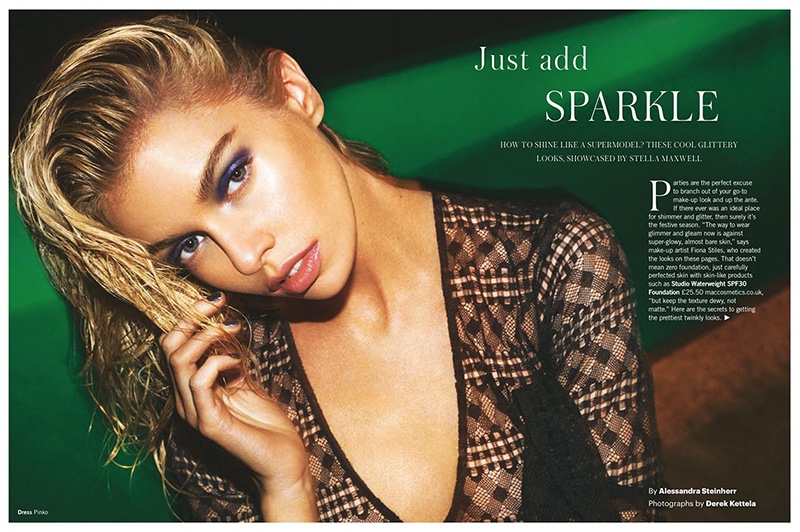 Stella Maxwell shines in more ways than one in the January 2016 issue of Glamour UK. Posing for Derek Kettela, the Victoria's Secret Angel tries on party ready makeup looks with plenty of sparkle.
Called, 'Just Add Sparkle', the beauty editorial features Stella wearing the wet hair look as if she just came from a fresh dip in the pool. Stylist Alessandra Steinherr pairs her shimmering eyeshadow and metallic manicure with black tops and dresses. / Hair by Eric Gabriel, Makeup by Fiona Stiles
Stella Maxwell Glamour Editorial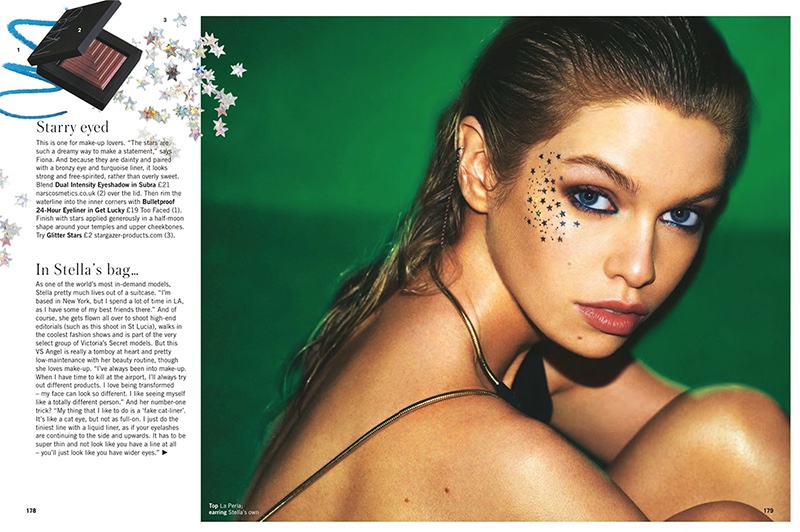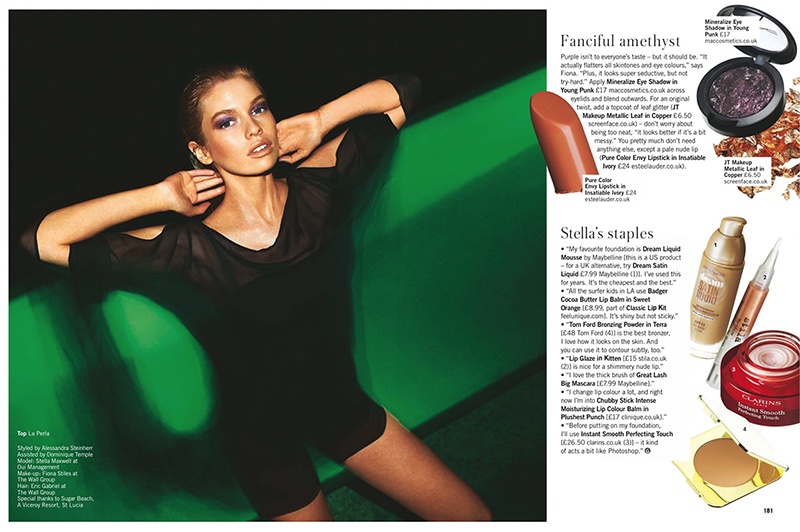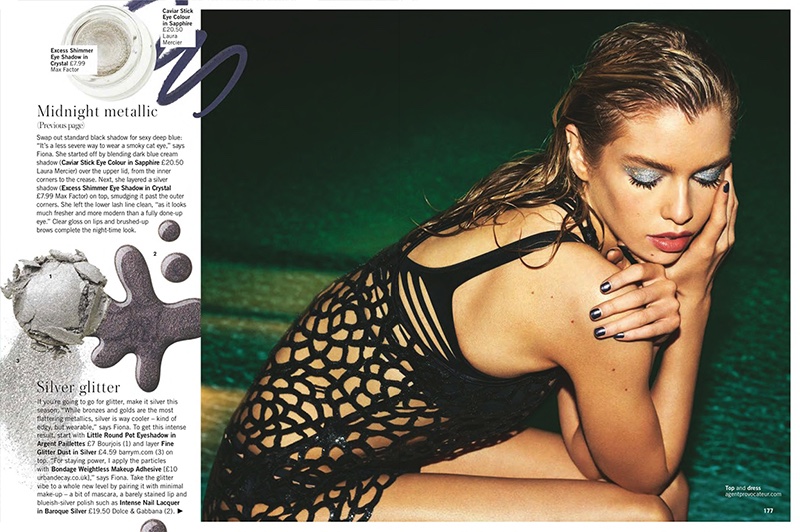 Stella Maxwell for Victoria's Secret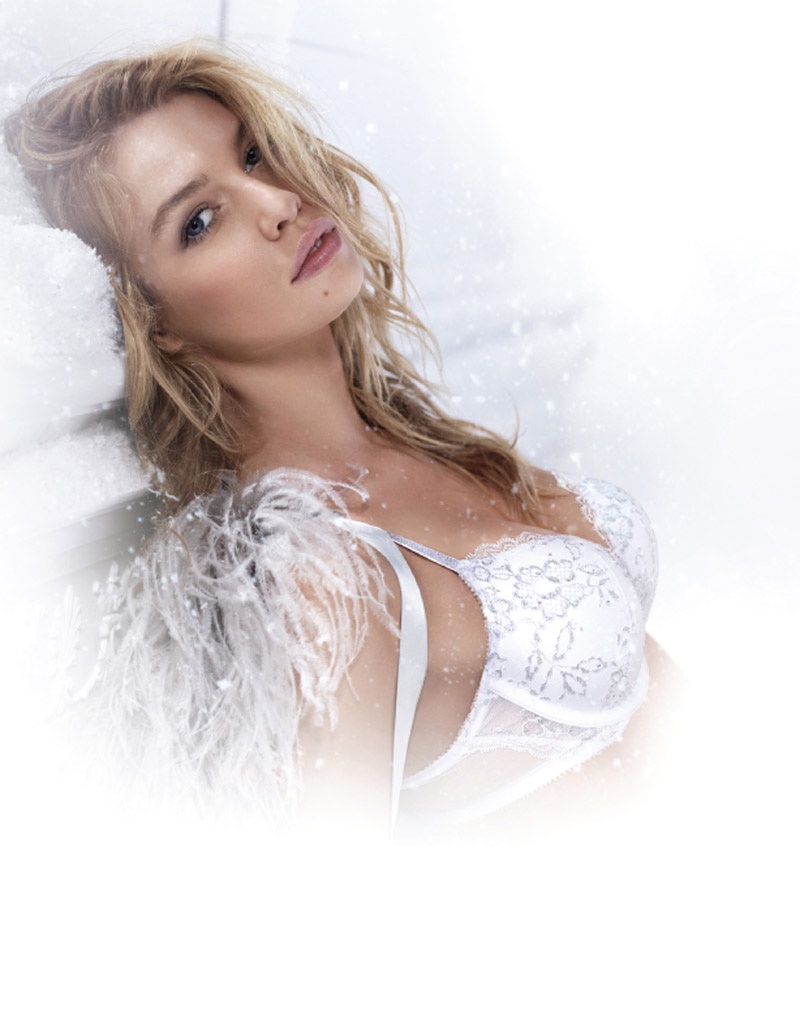 Stella Maxwell was named a Victoria's Secret Angel in April of last year. She has certainly been fulfilling her duties, walking the lingerie label's 2015 Victoria's Secret Fashion Show and also starring in a recent Ice Angels campaign.