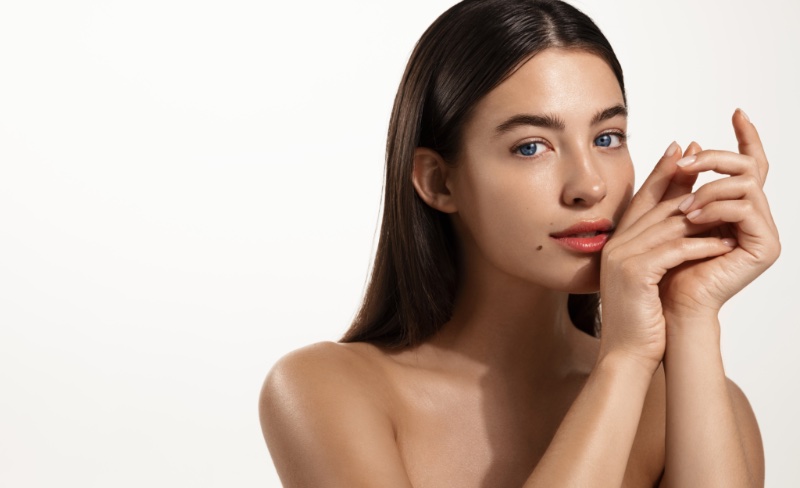 From sparkly rhinestone-embellished clothes to sun-kissed bronzed skin to shiny and voluminous hair, fashion and beauty experts agree: sheen is in for 2023. Besides the long-standing use of highlighters, the beauty industry has re-introduced a product that provides flawless and glowing skin.
Gloss-infused topical products like body washes, gels, and oils are the current rage, with multiple cosmetic brands releasing their products. If you've always gravitated toward everything that sparkles and want your body to have a subtle shine, a shimmering oil should be in your beauty arsenal.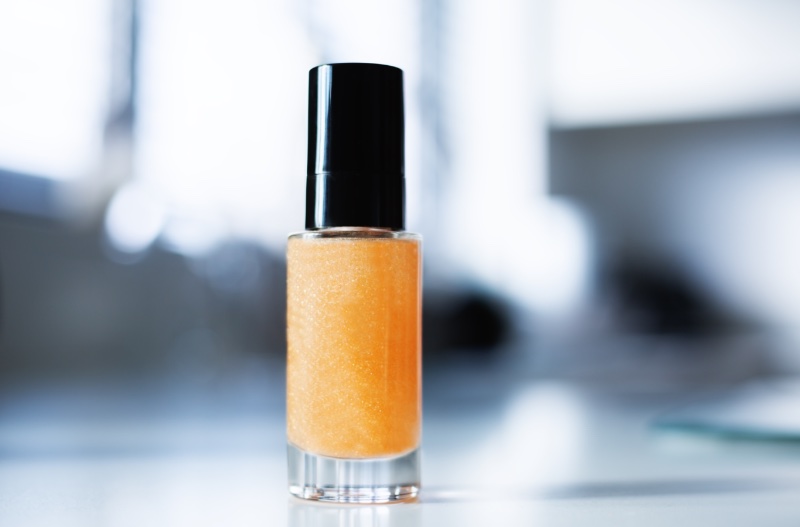 What Is It?
Infused with small iridescent materials, shimmering gold oil is a beauty product that makes users' skin glow. They come in various formulations, shades, and ingredients that make you look tan and healthy from head to toe. As such, it can add sparkle to the different parts of your body, including the face, neck, legs, and arms.   
A glittery body oil provides long-term hydration, helping your skin become healthier and smell great. While often used during hot summer days, shimmering body oil can be applied any time of the year, making your skin look perfect even in winter.
5 Beauty Benefits of Shimmer Body Oil
The global cosmetic industry, which primarily covers almond, coconut, and essential oils, was valued at $55.8 billion in 2020. Because of the increasing demand, the market is projected to rise 5.2% from 2019 to 2025, reaching $72.28 billion. With the benefits below, it's easy to understand why shimmering oil products are becoming a beauty addict's best friend: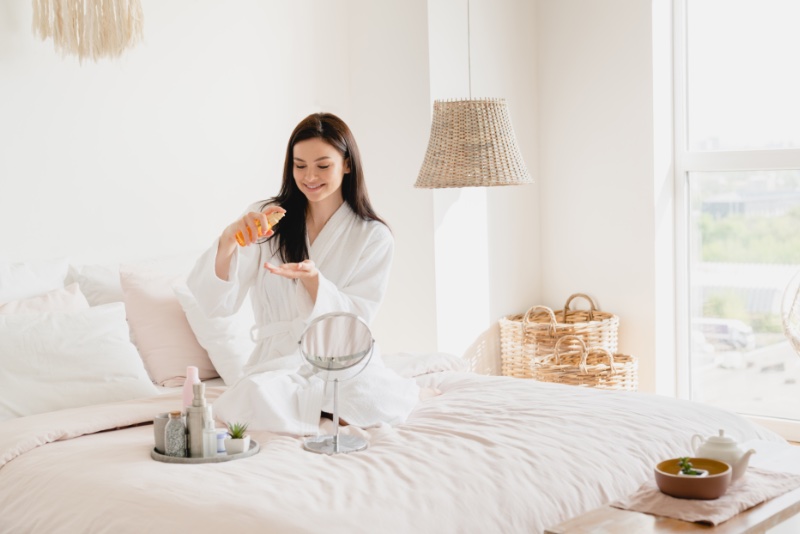 1. It's a Multi-Purpose Beauty Product
Illuminating body oil can be used in multiple ways to boost beauty and help address specific skin and hair concerns.
Skin Moisturizer:

Dull, aging, and dry skin are common problems in women. And while various products can address these issues, shimmering body oil can boost your skin care regimen. Body oils don't contain water and therefore take longer to get absorbed by the skin. As such, it can lock in moisture at the topmost layer, making the hydration process longer-lasting and more effective. Naturally infused with glitters, this product makes dull skin shine.

Hair and Scalp Health Enhancer:

Natural oils in shimmering oil products can also give a natural shimmer to your hair. Besides the added luster, your hair and scalp will also thank you for the

added nutritional boost

. For instance, almond oil is known to soothe and moisturize the scalp, while coconut oil boosts hair shine and softness. Some users apply more oil along the hair's bottom section to prevent split ends.

Skin Cleanser:

If you've accidentally run out of skin cleanser, you can use glittery body oil to remove stubborn makeup on your face. Look for a product with olive oil for dry skin or castor oil if you have oily skin.

And because you get extensive moisturization simply by using it, you don't have to worry about skin hydration after application.
2. Can Boost Skin Care Regimen
Shimmering body oil typically contains natural ingredients. If you haven't experienced any irritation on your body, you can mix a few drops into your skincare product for that iridescent look. Because of its intense moisturization benefits, this product can complement your anti-aging facial regimen. When the skin is hydrated, it looks healthier and less vulnerable to skin aging.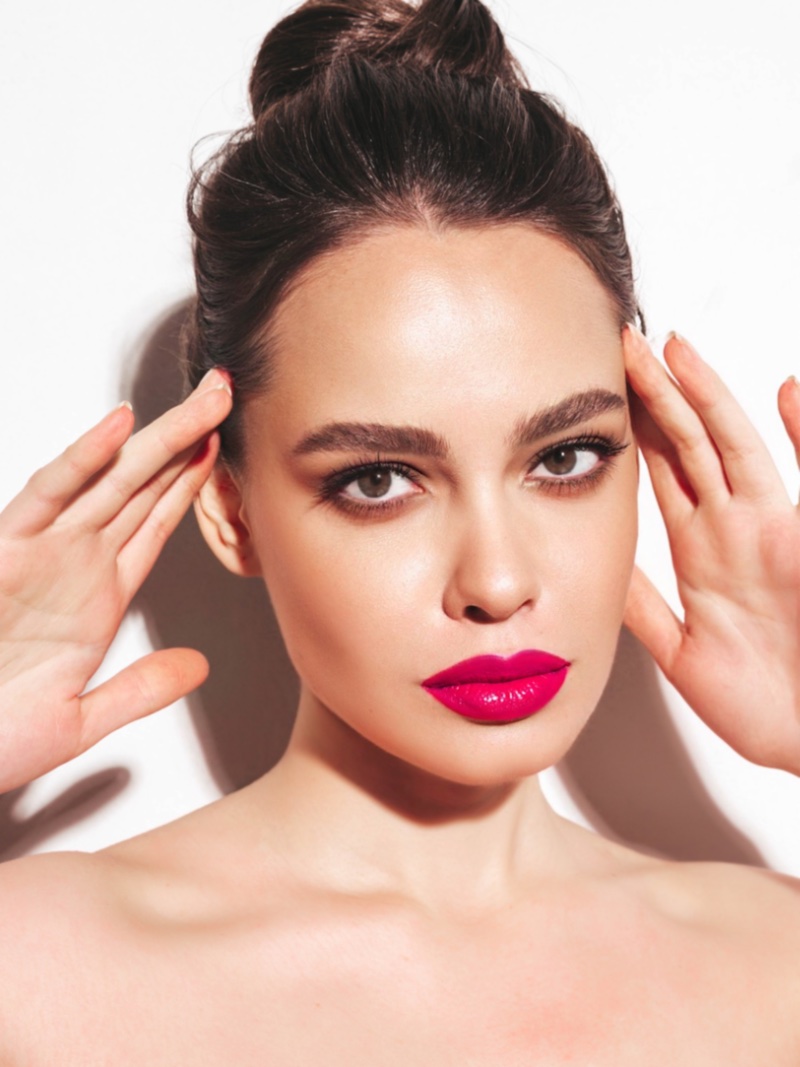 3. Provides a Sexy Glow
Shimmering body oil can highlight your skin's natural look while hiding imperfections and dullness by leaving your skin dewy and hair lustrous. Plus, it brightens your complexion and reflects the light hitting your skin, giving you a camera-ready and picture-perfect look. It's the perfect companion whether you're outdoors enjoying the sun or indoors partying with friends.
4. Provides Instant Results
One of the major draws of this product is that it provides immediate results. Unlike other beauty products that take a few weeks to show results, use your hand or a brush to slather it onto the different parts of your skin and hair for instant illumination.
5. It's an Antioxidant Powerhouse
Pollution and sun exposure are two of the most damaging elements on your skin, hair, and body. Besides vitamins C and E, antioxidants can counter oxidative stress and inflammation from harmful environmental components. 
Antioxidants can help combat skin damage by reducing the negative impact of ultraviolet (UV) light, accelerating collagen and elastin production, minimizing inflammation, and reducing the appearance of pigmentation and wrinkles. 
Look for shimmering oil products with a sun protection factor (SPF) and Marula oil, an antioxidant powerhouse that contains essential amino and fatty acids.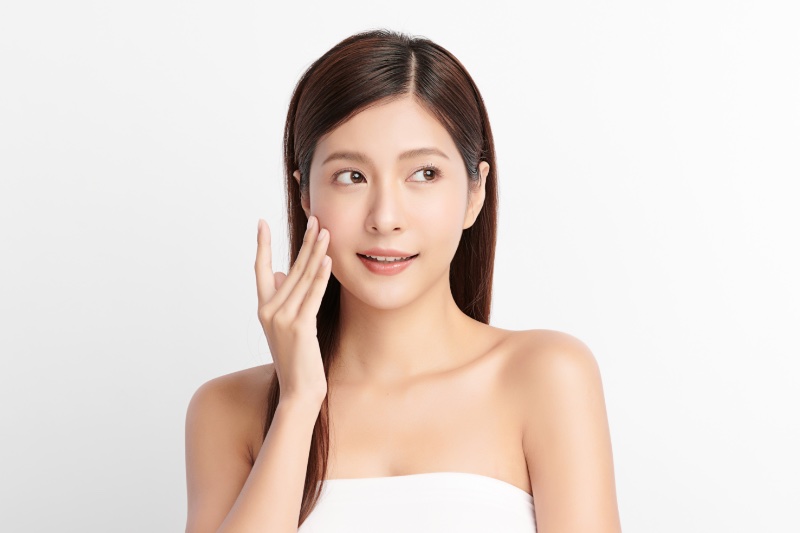 How to Use Shimmering Oil
While a multi-purpose product, there are ways to make a sparkling body oil last longer and look better on you than just spreading it everywhere on your body. Here's how to achieve a more attractive and sultrier look:
Select the Right Places to Highlight
The best way to optimize shimmer oil use is to be mindful of your body parts that commonly attract light. Doing so ensures you get the healthiest glow in the right places. Dab the illuminating oil on your face, especially the cheekbones and the cupid's bow, to accentuate your lips. Apply the product on your collarbone, shoulders, cleavage, and the front of your thighs and calves.
Exfoliate & Moisturize
This sparkly product should only be applied after a proper skin prep to allow the user to look their best. For instance, exfoliating once or twice a week is a must to remove dead skin cells. Next, boost your body's healthy glow by applying a layer of body lotion to ensure smooth body oil application. Doing so likewise enables the shimmer to last longer on your skin.
Use an Applicator
While you can use your hands and fingers, you'll risk the product's sparkles sticking onto your hands rather than the section you want to highlight. That said, it's better to use an applicator like a sponge or a brush to optimize its shimmering effect. If you use a brush, choose a large stippling brush, often used to apply foundation, to spread the oil strategically on your face and the different parts of your body.
Wait for the Product to Dry
As mentioned earlier, oil absorption on the skin takes longer than other products, for instance, lotion. That said, wait a few minutes for the product to dry on your body to avoid staining your clothes.
Final Words
Shimmering body oil is a versatile beauty product that provides a healthy-looking glow that you can take advantage any time. As they come in multiple shades and formulations, choosing the best product that suits you can be daunting. To make the right pick, be aware of your skin issues, audit your skincare products, and check the product's ingredients.
Ensure that the oil is naturally made and doesn't have potentially irritating synthetic materials. More importantly, look for a reputable and eco-friendly manufacturer so you can glow all you want, minus the guilt.