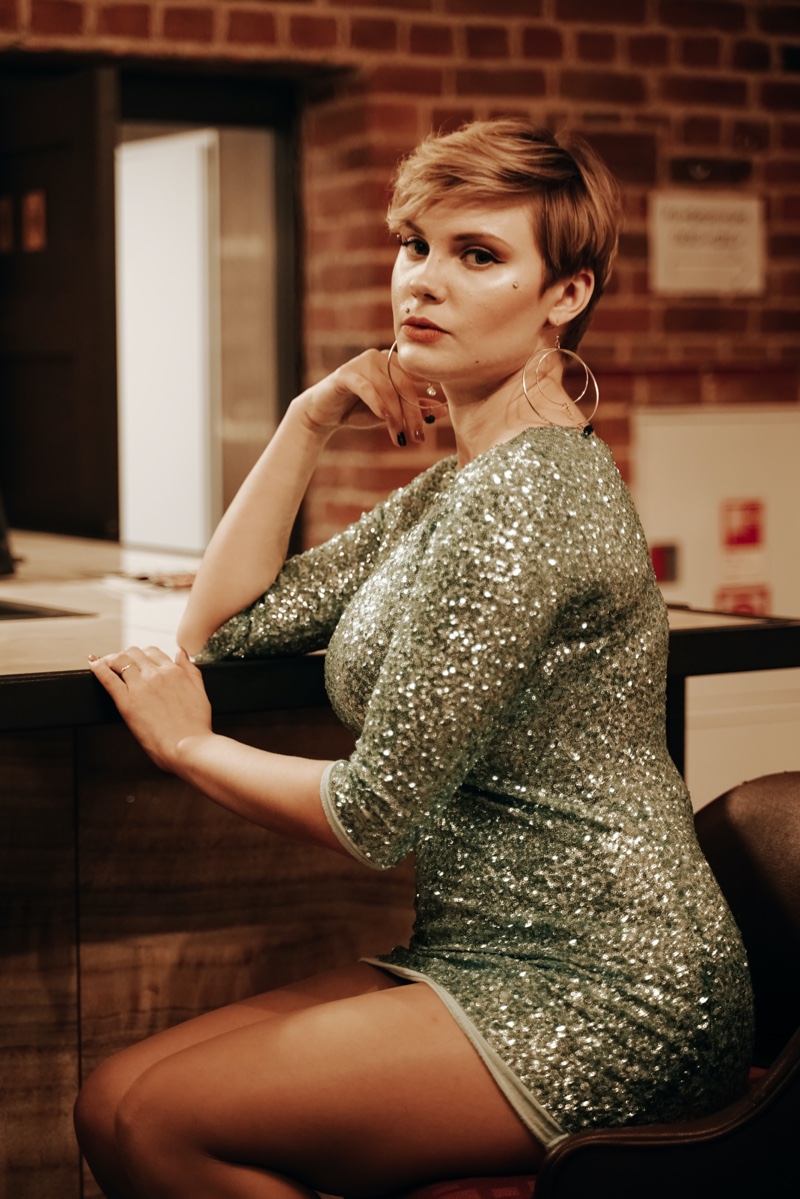 Ladies, it's time to show off those curves confidently. Whether you're a size 16 or 26, there are stunning and sexy dress designs that will help you flaunt your figure in style.
Read on, as we'll be sharing some of the most sexy plus size dresses for women that will have heads turning for all the right reasons. Let's explore how you can rock these dresses and feel like a true bombshell from bodycon to A-line cuts!
Flattering Cuts for Sexy Plus Size Dresses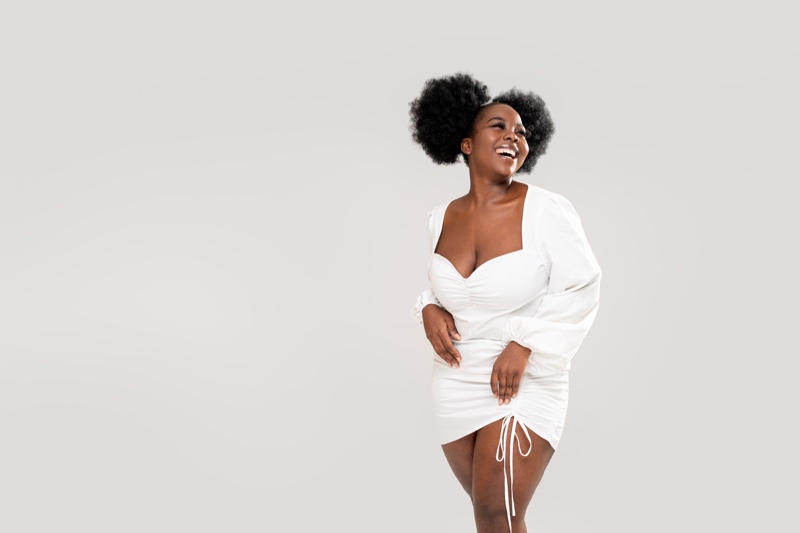 If you're a plus-size woman, you know the struggle of finding stylish and flattering clothing. All too often, plus-size clothing is either frumpy or overly sexualized. But what's a sexy, confident woman to do?
Never fear. Plenty of dress designs are both sexy and flattering for plus-size women. Here are just a few:
The wrap dress: This classic style is timeless and universally flattering. Plus, it's easy to adjust the level of cleavage you show by how you tie the straps.
The off-the-shoulder dress: This style is perfect for showing off your curves while still maintaining an air of sophistication.
The bodycon dress: If you've got it, flaunt it! Solid colored bodycon dresses hug your curves in all the right places and can be super sexy without being over the top.
The maxi dress: This flowing style is elegant and figure-forgiving. Plus, there are endless ways to accessorize a maxi dress to make it your own.
No matter what your style, there's a sexy dress out there that will flatter your figure and make you feel like a million bucks!
Emphasizing the Positives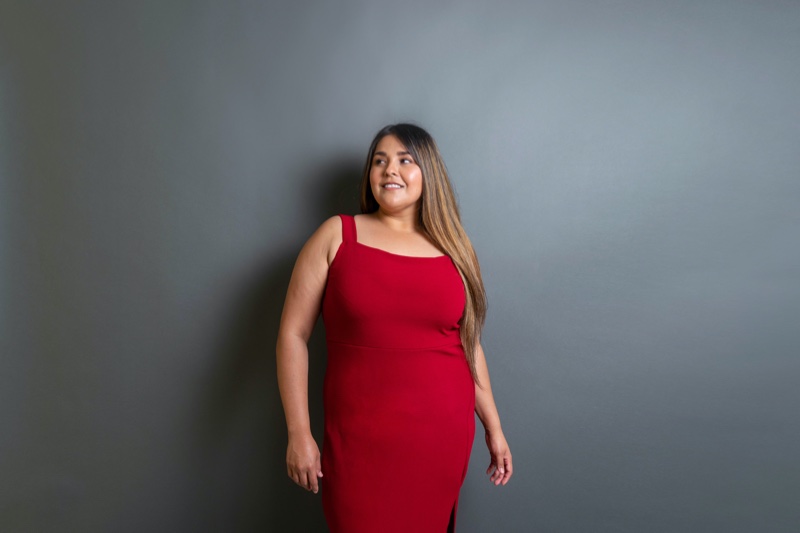 Plus-size women can dress in many ways to highlight their strengths. 
One great approach is to choose clothing tailored to your plus-size figure. This will accentuate your gorgeous curves, highlighting your natural allure and making you look even more stunning.
Another fantastic way to highlight your beautiful curves as a plus-size woman is to choose clothing that tastefully shows off some skin. This might involve selecting a top with a flattering neckline or a skirt that's a bit shorter in length.
Lastly, an additional strategy for accentuating your best features is to opt for vibrant and eye-catching clothing that captures attention and helps you stand out in a crowd. By mindfully dressing to emphasize your strengths, and as a plus-size woman, you can embrace your sexiness and confidence, feeling truly radiant in your appearance.
Minimizing Less Flattering Areas
There are a few different ways to minimize less flattering areas when picking out a sexy dress design for a plus-size woman.
Another option is to pick a dress with strategic accents or embellishments that draw the eye away from areas you feel anxious about.
Finally, you can always try layering different pieces or adding accessories to create a look that distracts from any areas you are self-conscious about.
Colors That Complement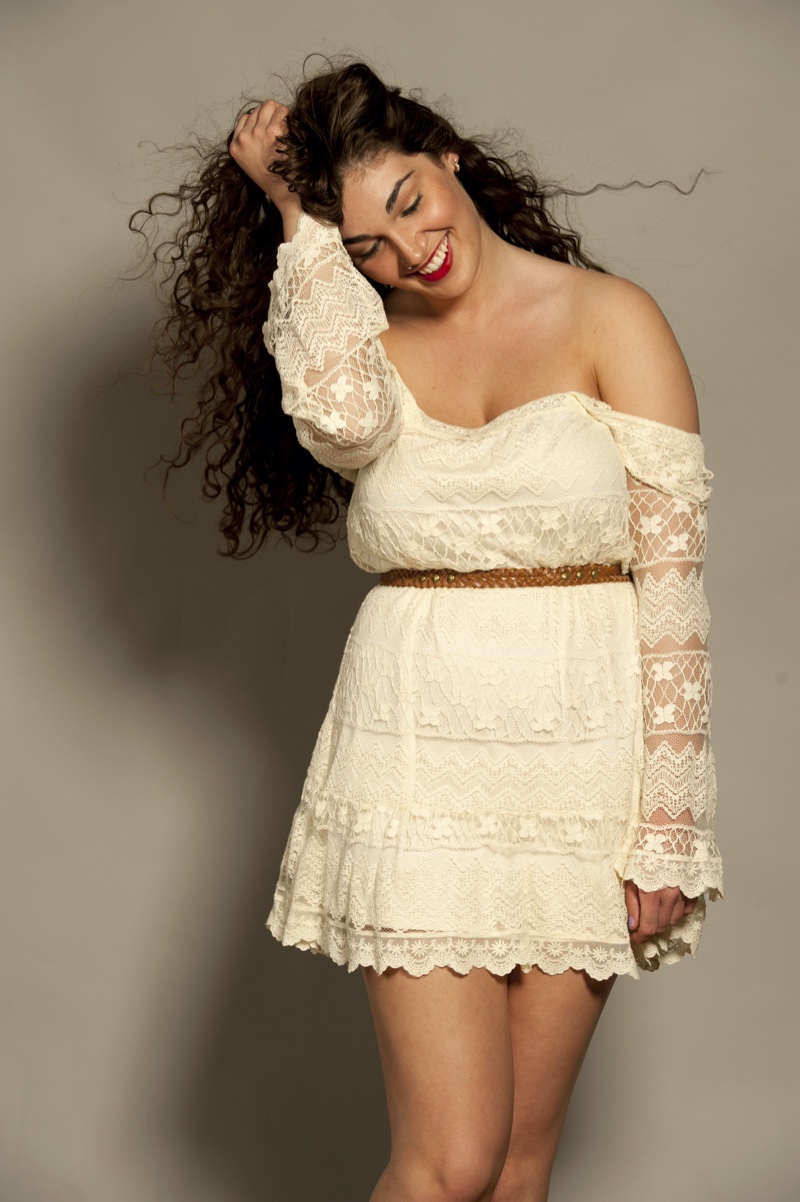 A few colors always look good on any woman: black, white, navy, and burgundy. These colors are flattering and can be worn with different colored accessories.
Consider your skin's undertone when choosing colors. Warm undertones suit earthy hues like orange, olive, and gold, while cool undertones are flattered by jewel tones such as blue, emerald, red, and purple. Neutral undertones benefit from pastels, soft neutrals, and muted shades. 
Accessories To Highlight Assets
There are many ways to highlight assets with accessories. The most common way is to choose accessories that draw attention to the areas you want to highlight. 
For example, if you have nice shoulders, choose a necklace that hangs down your chest. If you want to highlight your waist, you might choose a belt or a bracelet that sits at your waist.
Another way to highlight assets with accessories is to choose items that are unexpected. For example, instead of a traditional necklace, try wearing a choker. Or, instead of a bracelet, try wearing a cuff.
These types of choices will help you stand out from the crowd and give you a sexier look overall. Finally, feel free to experiment with different colors and materials when it comes to accessories.
Bold colors and textures can really help to accentuate your assets and give you an overall sexy look. So, don't be afraid to experiment until you find the perfect accessory for each outfit!
Finding the Perfect Fit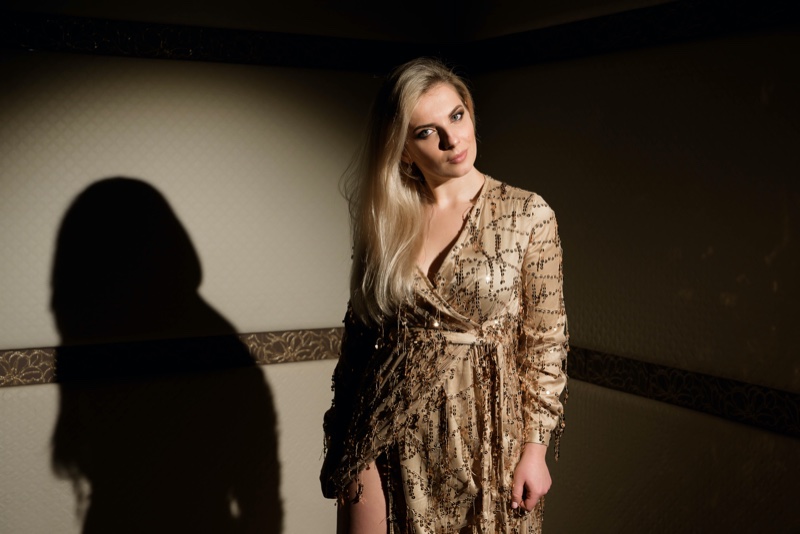 Sexy dress designs for plus-size women come in all shapes and sizes. The key to finding the perfect fit is to know your body type and what styles flatter your figure. 
For example, if you have a pear-shaped body, look for dresses that cinch at the waist and flow out at the hips. This will accentuate your silhouette with ease.
If you have an apple-shaped body, choose dresses fitted at the top, and that flow out at the bottom. This will help balance your proportions and show off your legs. 
And if you have a plus-size figure, don't shy away from dresses that show off your curves! Embrace your gorgeousness confidently and find a style that makes you feel amazing.
Final Words on Sexy Plus Size Dresses
Finding the perfect sexy plus size dresses for women doesn't have to be a challenge. With the proper knowledge and understanding of your body type, you can find dresses that flatter your curves and make you look and feel beautiful. 
Remember your favorite colors, fabric textures, and silhouettes when shopping for dresses to ensure you find something uniquely you!