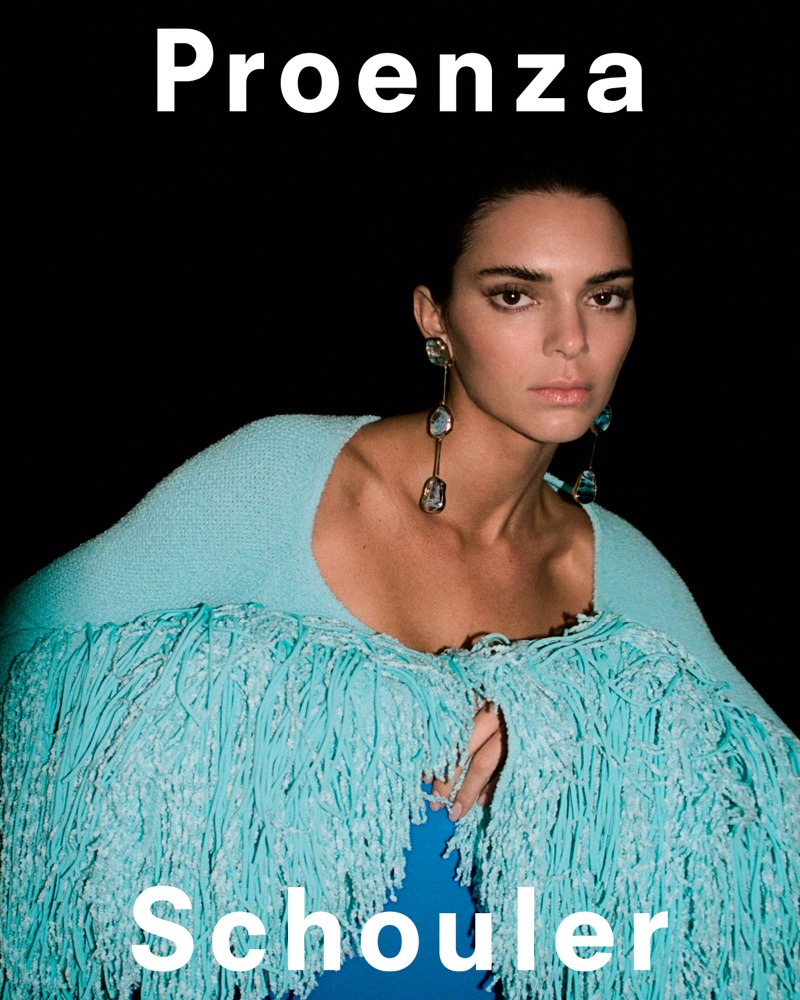 Marking a first for Kendall Jenner, the supermodel fronts the Proenza Schouler spring-summer 2023 campaign, which also stars Selena Forrest and Arca. Davit Giorgadze captured the captivating visuals, which were set against minimal backgrounds. The trio embodies the bold, fearless spirit of the New York-based brand's sophisticated collections – perfectly complemented by the stylish new Bar Bag.
Kendall Jenner for Proenza Schouler Spring/Summer 2023 Campaign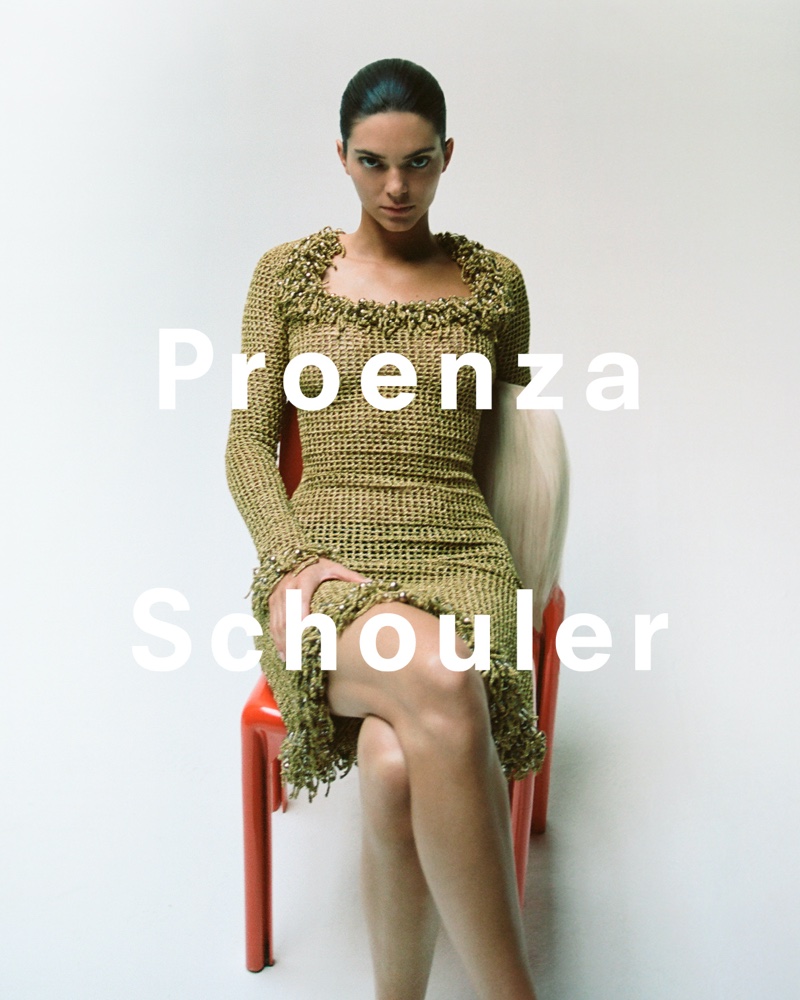 This is Kendall Jenner's first Proenza Schouler campaign, although she previously walked the runway for the brand. In images, she can be seen wearing vibrant colors with a range of cyan blue, and neon green hues pared down by a neutral color palette.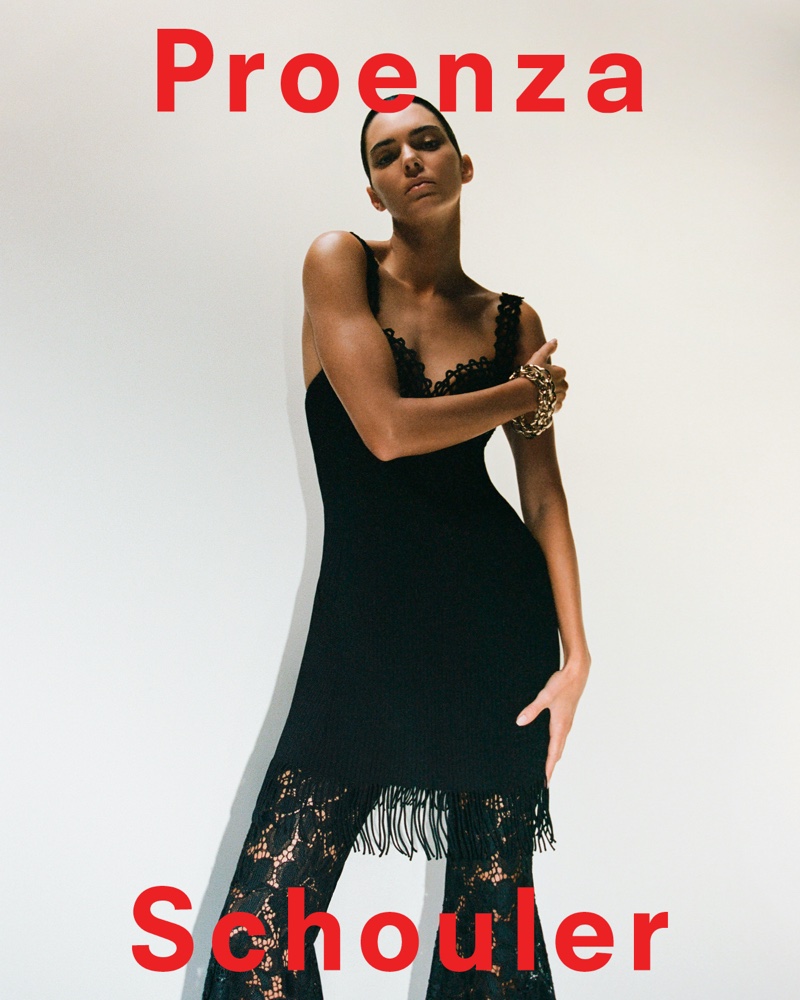 From delicate lace to bold ruffle sleeves, the spring 2023 season delivers dramatic shades and silhouettes styled by Camilla Nickerson. In addition to Proenza Schouler spring 2023, Kendall fronts advertisements for Jimmy Choo and Miu Miu this season.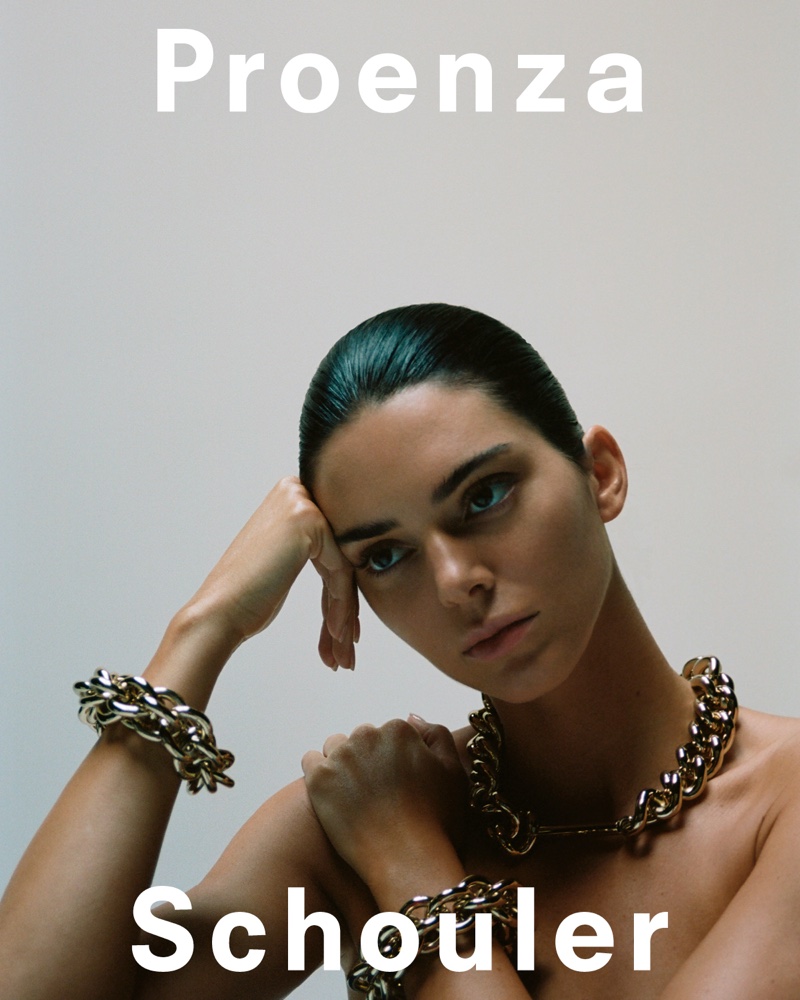 Proenza Schouler Spring/Summer 2023 Campaign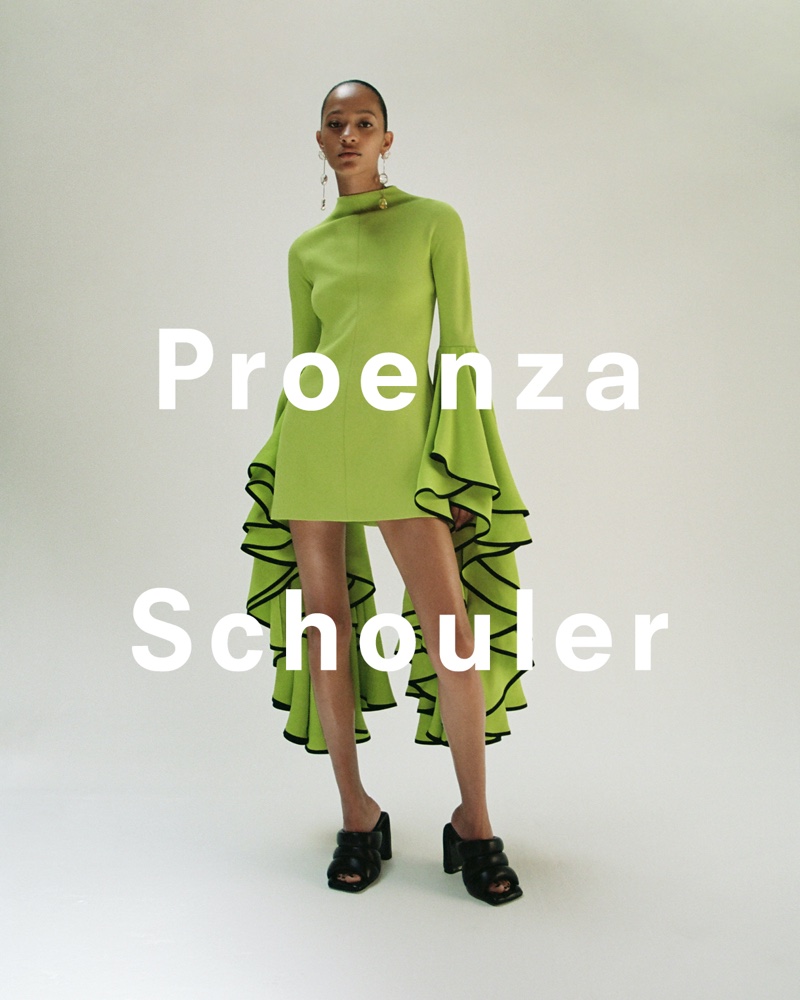 Crafted in lambskin leather, the Bar Bag is offered in two versatile sizes. The large style can be toted as a bag or folded over into an elegant clutch. In contrast, the small design can be shown as a crossbody silhouette. The Bar Bag can become a go-to accessory this season, whether headed to an event or out for lunch.