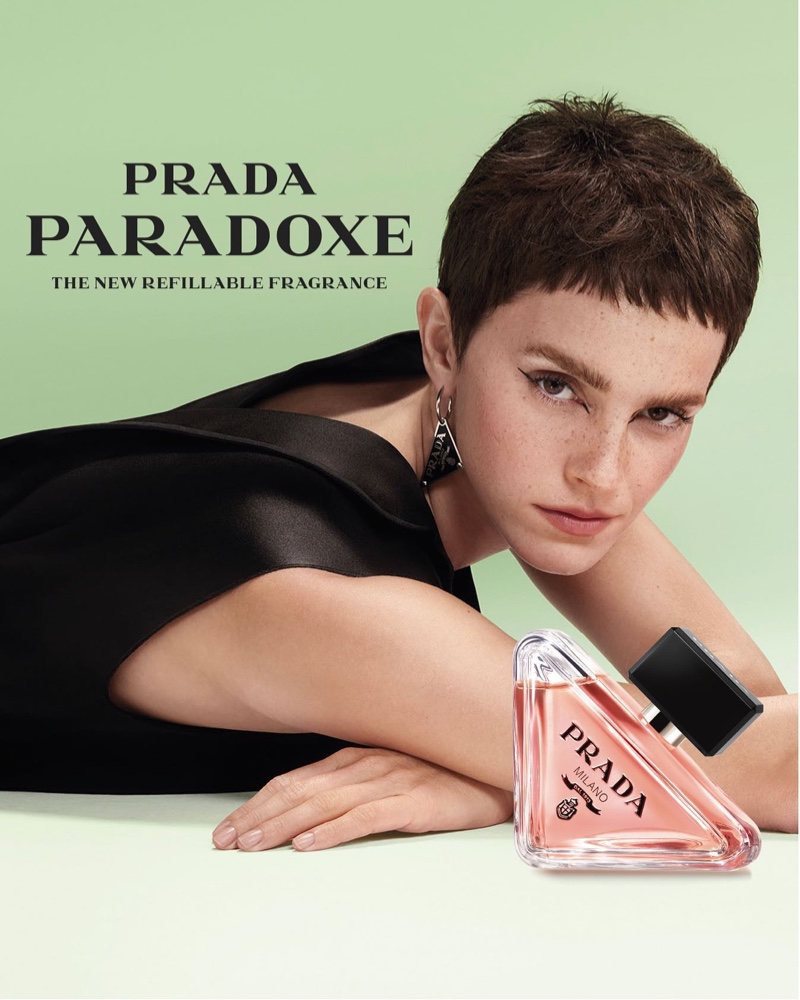 Actress Emma Watson is the face of the Prada Paradoxe fragrance in her debut campaign for the fashion house. She not only poses for photographer Harley Weir in the brand's print advertisements, but she is also the director of a promotional short film for the Italian brand. The bottle is refillable and comes in the shape of a triangle, an iconic symbol of the company.
Prada Paradoxe Perfume Campaign
Emma Watson flaunts a pixie haircut while posing in the campaign photo. She also wears a black top and an earring in the shape of a triangle that features the Prada logo. She shows off black eyeliner painted in asymmetrical lines to complete the look.
Related: Kristen Stewart, Emma Watson Star in Pirelli's Dramatic 2020 Calendar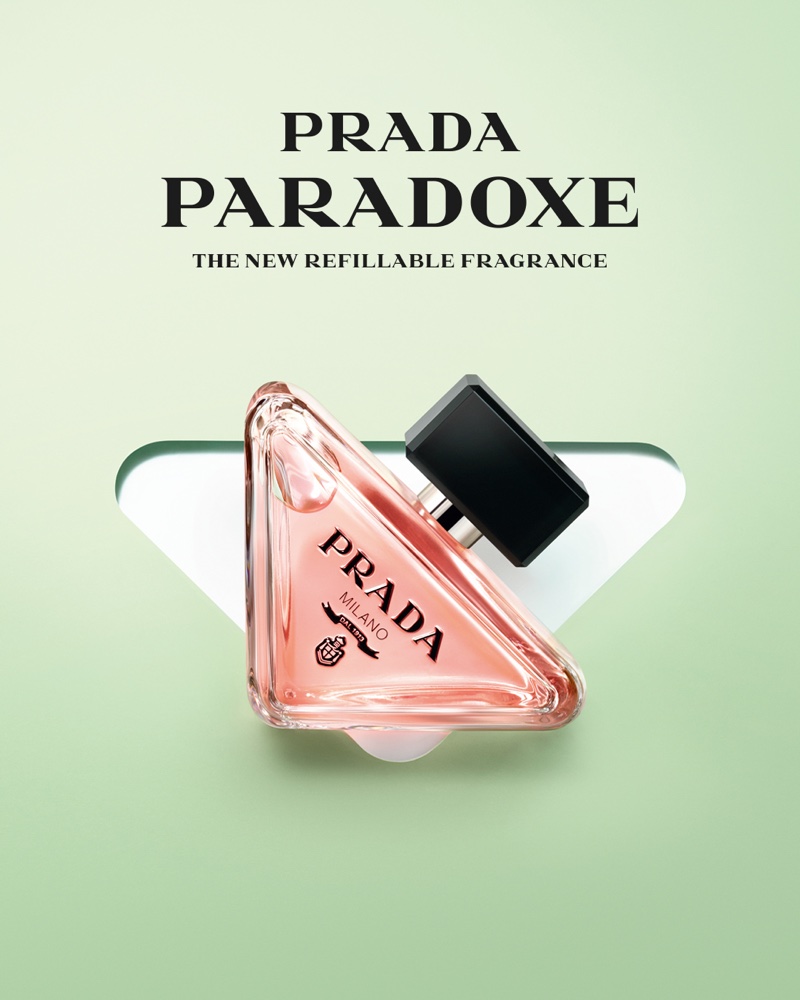 Prada has always gone beyond traditional models and archetypes of conceived beauty and is famous for a femininity that challenges conventions. It's a pleasure to create a campaign and represent a fragrance with such a profound philosophical concept and sustainability initiatives in a way that feels genuinely real and relevant.

Emma Watson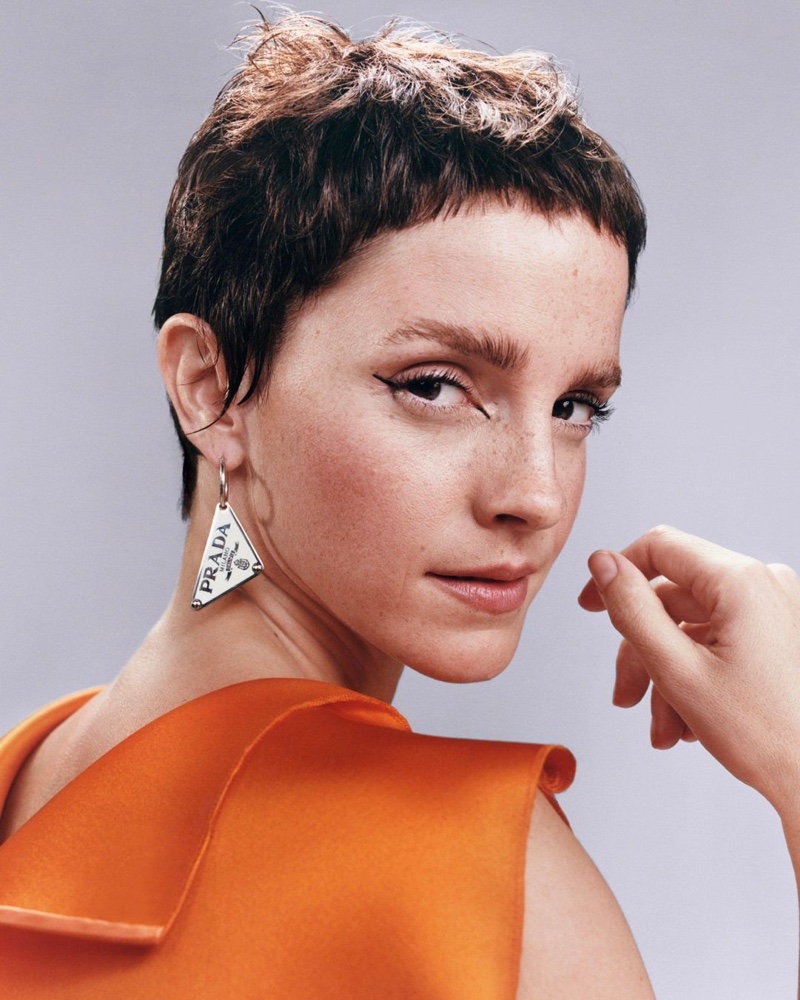 White amber, neroli bud, and white musk are some of the notes that one can find in the Prada Paradoxe perfume. It is described as having a warm floral aroma. The brand shares that the scent has a timeless yet avant-garde quality.
"Emma Watson possesses an empowered elegance and a mindful, engaged spirit, determined for positive evolution – the perfect embodiment of Prada's new feminine fragrance. Her sprawling body of work, from acting to activism, is beyond inspirational, each a signifier of her authenticity and ability to inspire emotion and speak to a young, engaged generation who demand authenticity," Yann Andrea, Prada Beauty International General Manager states.