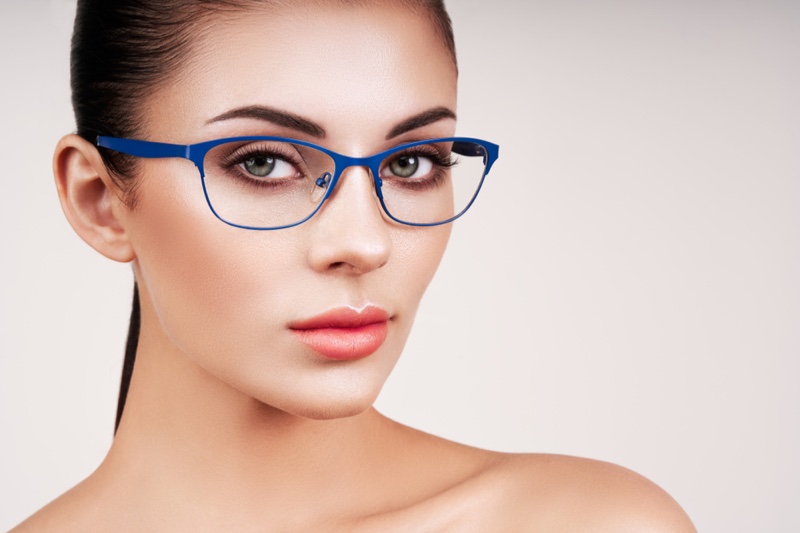 Before you start looking at different kinds and shapes of eyeglasses for yourself, have a clear look at the shape of your face. Is it oval, round, long or square, heart, or diamond? Picking up the best glasses that compliment your face shape can be challenging. After all, there are so many styles to choose from.
If you are facing any issues finding the best glasses for your face, well, you are just on the right page. Take advantage of ophthalmology services in Orlando to find out which type of glasses will look good on you.
Go ahead and browse the short but useful guide that will tell what kind and shape of eyeglasses will best fit your face.
If you have an oval face
You can go ahead and pick just about any frame style. However, rectangular frames will complement those high, angled cheekbones. The long, rounded face shape can pull off with any style, and one can feel free to experiment with different new styles, colors, textures in frames.
Avoid narrow frames with heavy designs.
If you have a square face
You just can't go wrong with round or oval frames for a square face with a strong jawline and broad forehead. You are sure to find many eyeglasses to flatter your features and add length to the face.
Avoid angular and rectangular styles.
If you have a heart face
Different styles with rimless glasses work well for heart-shaped faces with wide cheekbones, small chin, and broad forehead. Heart-shaped faces look the best with thin and lightly colored oval-shaped eyeglass frames.
Avoid aviators and dominant brow lines.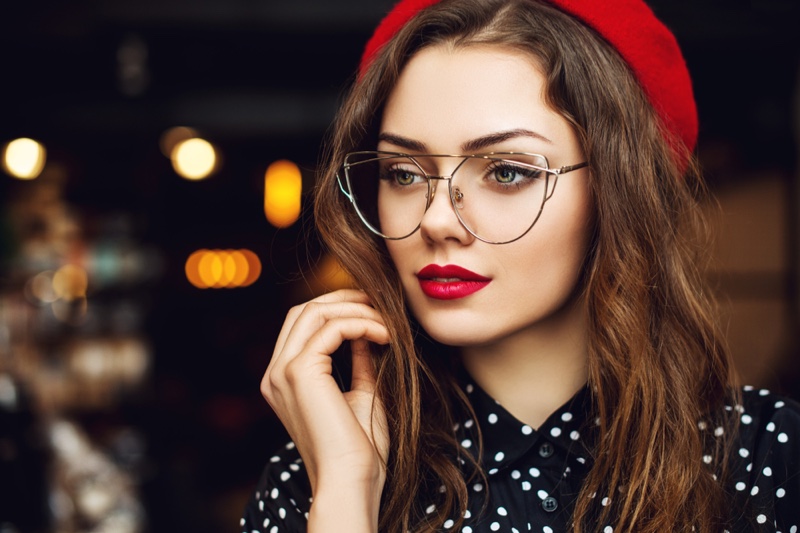 If you have a round face
As the round faces are relatively short, rectangular and square frames are highly recommended to elongate the face. Those angular frames work especially well with round faces as they add a little extra definition and depth.
Avoid small and round frames.
If you have an oblong face
Wide aviators or square frames work well for those with oblong faces as they compliment the face by contrasting its features. An oblong face has relatively thin cheek lines and needs something to contrast those features.
Avoid narrow, rectangular frames.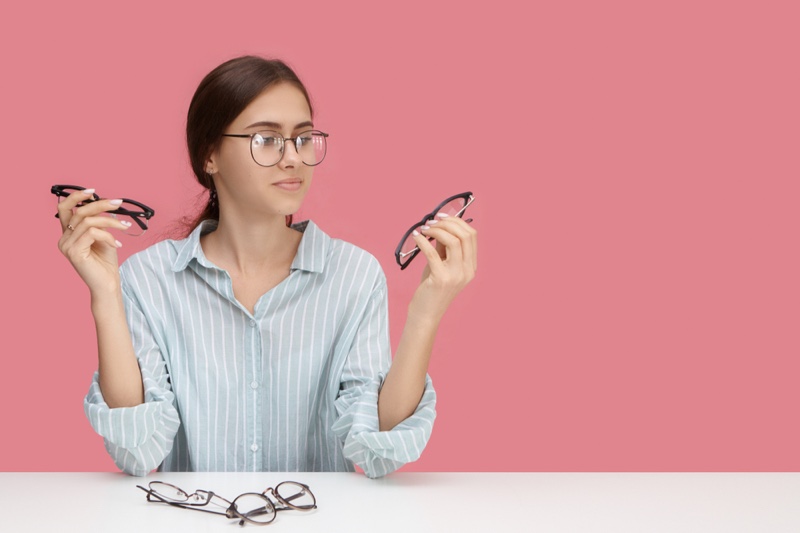 If you have a diamond face
For those with a diamond face shape, the best styles to offset the narrow jaw and eyeline are top go for semi-rimless frames. Diamond-shaped faces are typified by a narrow forehead and full cheeks.
Avoid narrow frames to avoid attention to the narrow eyeline.
If you have a triangle face
If you think you have a triangle face shape, look for frames accentuated strongly with color and details on the top. The idea is to balance the lower third of your face and make the top of the face look broader.
Avoid narrow frames to maximize your look.
Now that you know what kind of face shape you have, you can go ahead and browse different frame styles and shapes that will work perfectly for you.