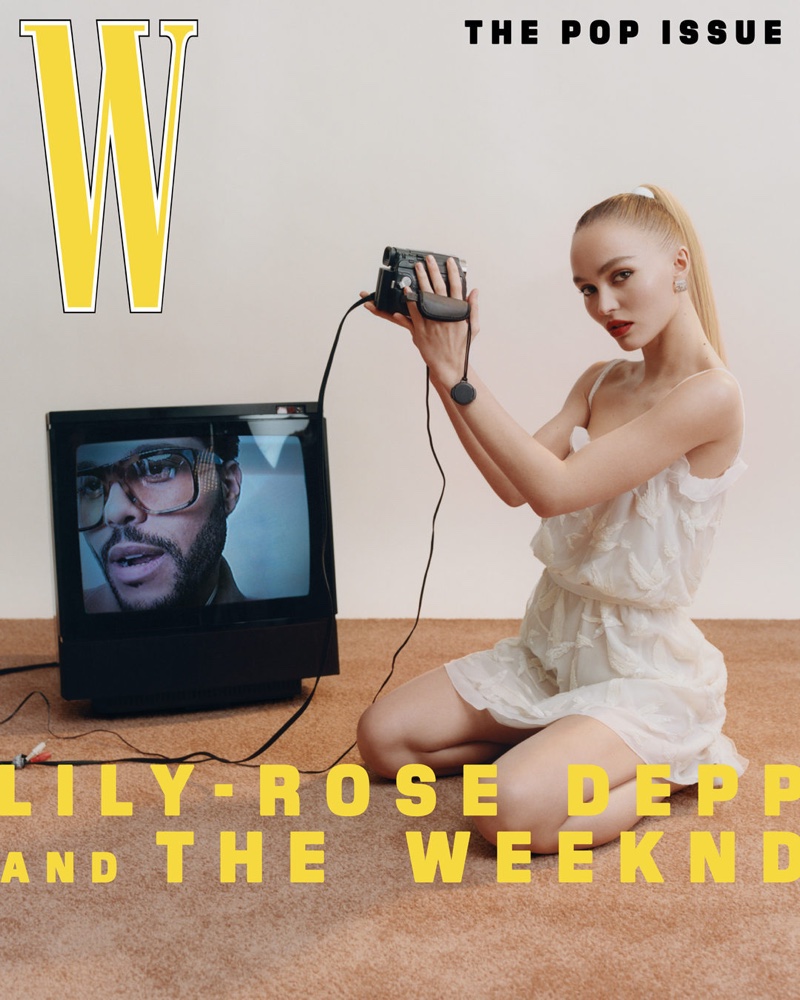 The latest cover of W Magazine, Volume #3 2023, dubbed the Pop issue, features Lily-Rose Depp and The Weeknd, stars of the HBO series, The Idol. Shot by Tyler Mitchell, the digital-themed cover sees the duo in unique poses with cameras and televisions.
The first cover shows Lily-Rose Depp in a classic white Chanel dress, with her high ponytail hairstyle adding a modern twist to her look. Holding a camera and posing next to a television screen showing The Weeknd adds a surreal touch to the shot.
On the second cover, The Weeknd poses in a luxurious fur coat alongside a stunning image of Lily, sporting a red lip color. Sara Moonves did the styling for the shoot, while Sam McKnight worked on Lily-Rose's hair, and Lauren Parsons did the makeup.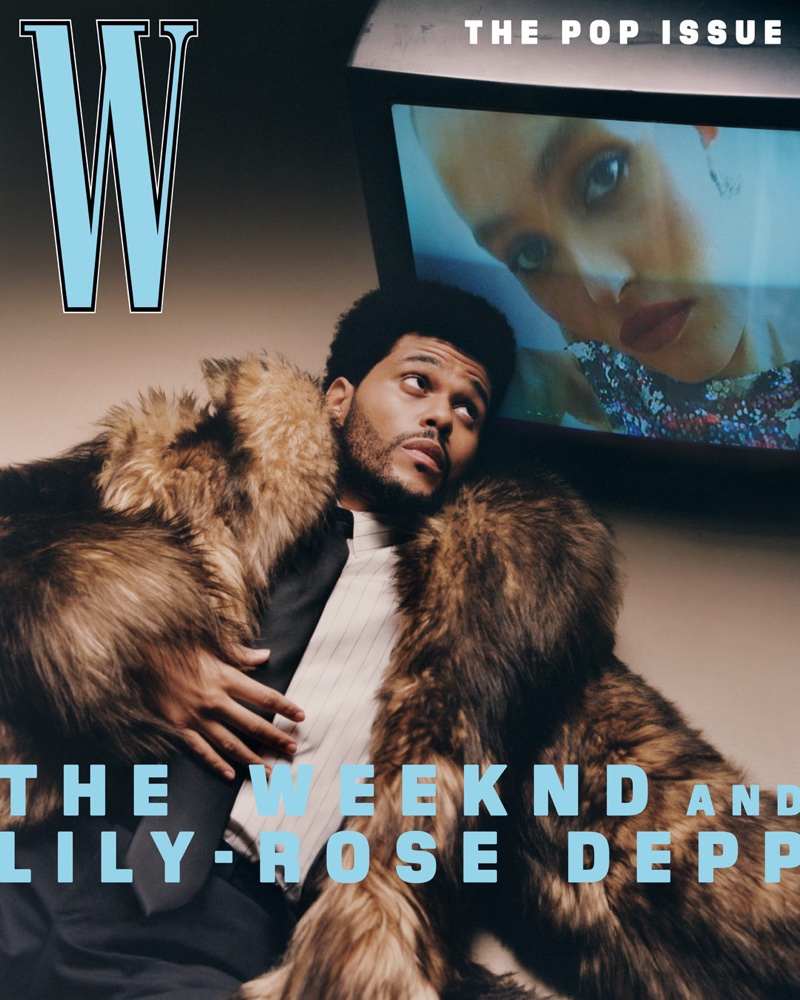 Lily-Rose, who previously fronted campaigns for Chanel for the 22 bag and the brand's spring makeup, shared her thoughts on taking on the role of Jocelyn, the pop star, in the magazine feature.
"I wanted to capture the style mix of mischief and shine," she said, adding that she drew inspiration from pop legends like Beyoncé, Mariah, and Britney, as well as French cinema icons like Brigitte Bardot.
With her new bleach blonde hair, Lily-Rose embodied the bold and enigmatic persona of Jocelyn, a character that she describes as a blend of femme fatales, pin-ups, and pop stars. She wanted Jocelyn to exude an "I don't give a f**k" energy, a trait that's common among iconic stars of the past.