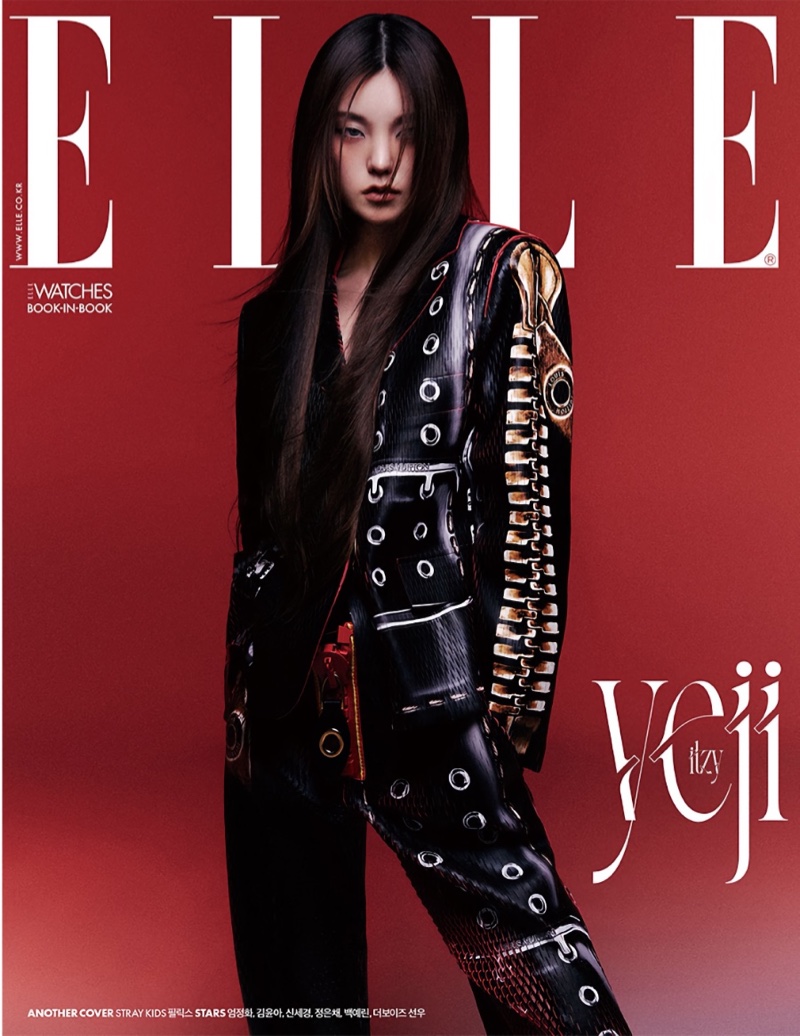 Yeji, the sensational K-Pop star and member of the wildly popular girl group ITZY, graces the cover of ELLE Korea's May 2023 issue, radiating an undeniable allure. Jang Dukhwa, the photographer behind the lens, captures Yeji in three distinct images, each showcasing her effortless coolness.
She gets adorned in the exquisite creations of French fashion powerhouse Louis Vuitton. With Bang Ho-kwang's masterful styling, Yeji effortlessly embodies the spirit of the renowned designer brand.
Yeji ELLE Korea May 2023 Covers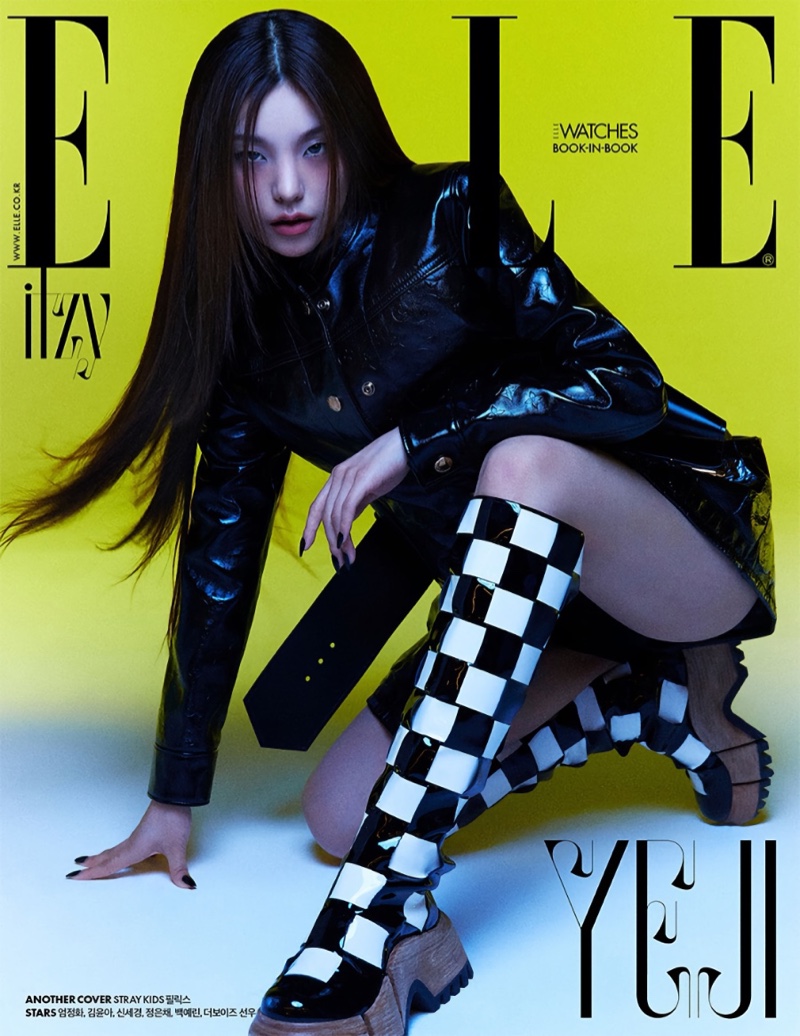 In the first cover shot, Yeji captivates our attention with a leather ensemble adorned with intricate grommet details, hinting at a touch of rebellion beneath her charismatic facade. The second image takes us on a nostalgic journey to the 1960s as Yeji dons checkered boots and a glossy coat, effortlessly merging retro style with her modern-day charm.
Finally, a mesmerizing black and white capture reveals Yeji donning a captivating dress, accentuated by buckle details that add a hint of edginess. Completing her ensemble, she adorns her hand with statement rings, adding a touch of refined elegance.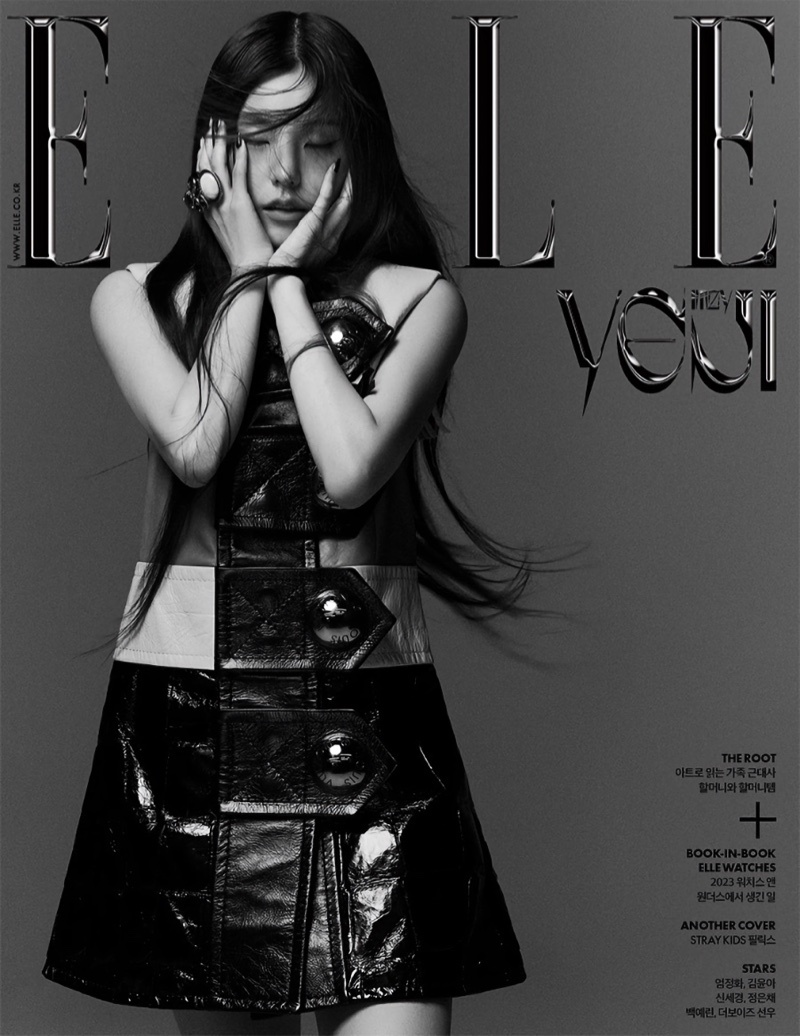 Beyond her striking appearance, Yeji shares a glimpse into her mindset and journey as an artist in the magazine. She emphasizes the significance of giving her best in every moment, even if the results may not meet expectations.
Furthermore, Yeji talks about the transformative nature of music, inspired by her recent tour. She discovers that their songs have the power to unite people from different cultural backgrounds, highlighting the universal impact of music in fostering connections and breaking down barriers.