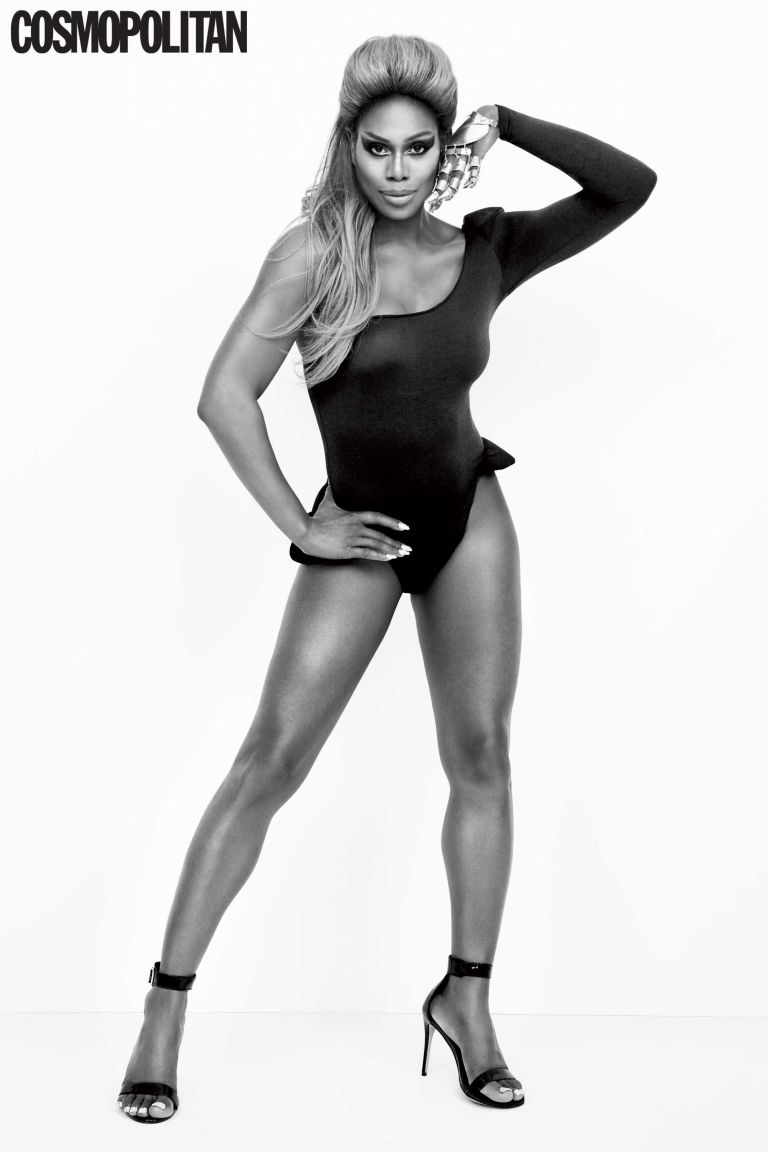 Actress Laverne Cox pays tribute to iconic women in the October 2016 issue of Cosmopolitan Magazine. The transgender activist can be seen in the FOX remake of 'Rocky Horror Picture Show' set to air on October 20th. In images captured by Ruven Afanador, Laverne channels her personal heroines Tina Turner, Beyoncé and Tracey Africa.
Talking about transgender model Tracey Africa, Laverne tells the magazine, "She was a black trans woman who modeled in the '70s, and had cosmetics deals and a hair contract with Clairol — it was a big deal. People think, 'Oh, this trans revolution is just starting,' but we've been around for a very long time. It's important to know that there's been a path blazed for me."
Laverne Cox – Cosmopolitan Magazine – October 2016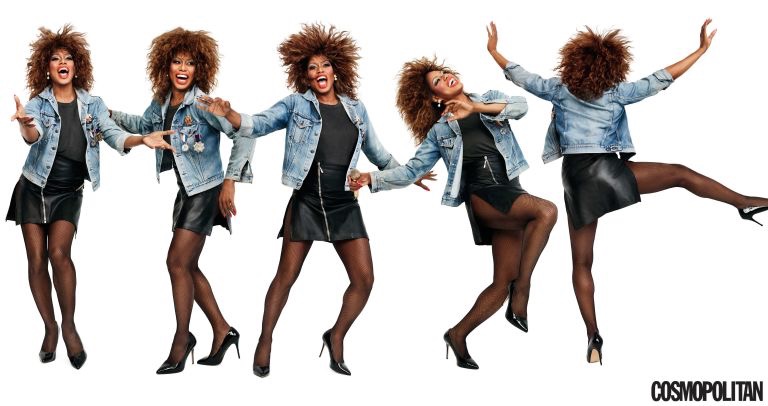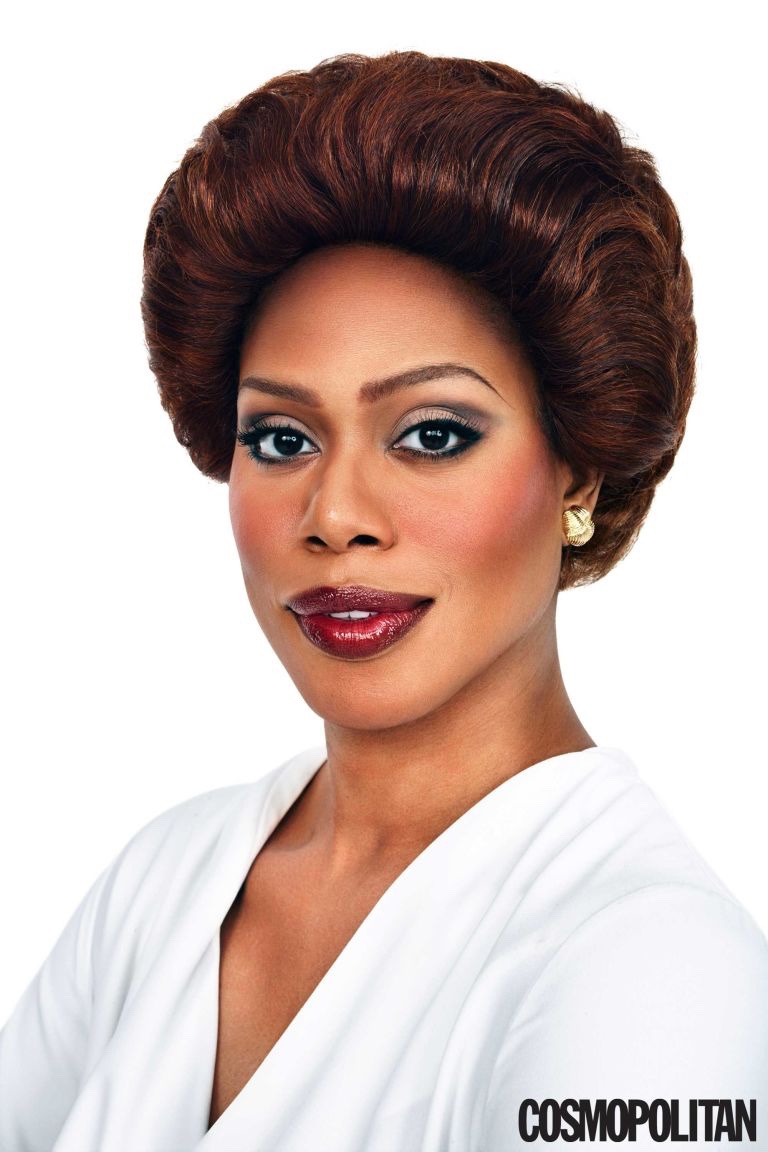 Photos: Ruven Afanador/Cosmopolitan
Laverne Cox – The Rocky Horror Picture Show (2016)
On October 20th, audiences will see Laverne Cox take on the role of Dr. Frank-N-Furter for the telemovie production of 'The Rocky Horror Picture Show: Let's Do the Time Warp Again'. The film follows a young couple who has a breakdown and must take refuge in the bizarre residence of Dr. Frank-N-Furter.
Talking about Beyonce, Laverne tells Cosmopolitan about how the singer inspired her during the filming: "Beyoncé represents excellence. Her work ethic is like nobody else I've ever seen. There were so many moments when I was shooting Rocky Horror and I'd be exhausted. My body would be hurting and I'd be like, 'Beyoncé. Beyoncé does this.' You have to just put in the work."