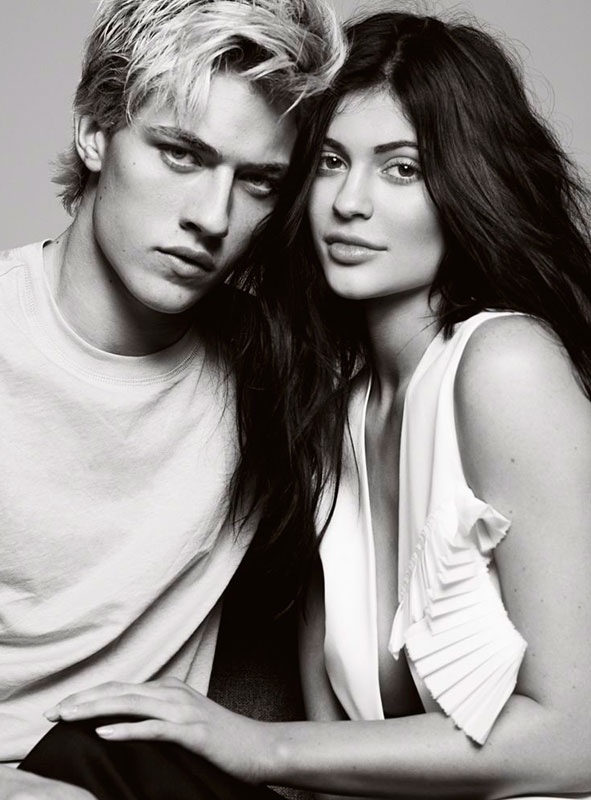 'Keeping Up with the Kardashians' star Kylie Jenner lands another fashion cover with the February 2016 issue of ELLE UK. Kylie looks perfectly understated with her hair in tousled waves, a nearly nude lip and slightly blushed cheeks.
Related: Kylie Jenner Lands Vogue Spread
Jan Welters captures the brunette for the new issue which includes a 90s inspired fashion shoot. Top male model Lucky Blue Smith also joins Kylie for the  glossy images. In her interview, the 18-year-old talks about growing up in a famous family, Caitlyn Jenner and more. Check out a short Q&A with Kylie below.