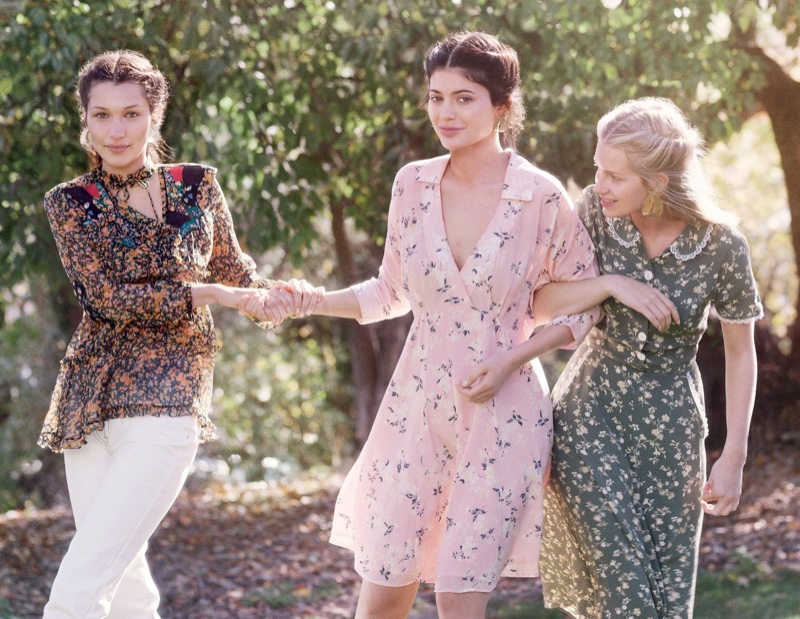 Each related to famous sisters, Bella Hadid, Kylie Jenner and Lottie Moss, make an appearance in the January 2016 issue of Vogue Magazine. The girls look super sweet and angelic in printed dresses and separates for the Gordon von Steiner lensed images. Their older sisters, Gigi Hadid, Kendall Jenner and Kate Moss, already rule the fashion world and their little sisters are trying to make their own mark.
Related: Kylie Jenner Stars in Risque Interview Shoot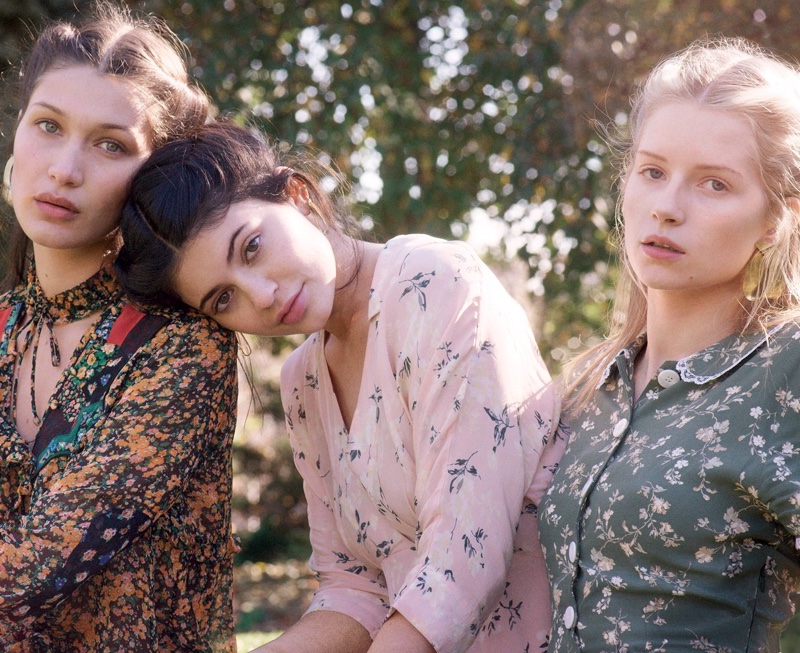 "I wouldn't be who I am today if it weren't for all my sisters," Kylie tells Vogue. The trio also stars in video for the magazine where they talk about having famous relatives.