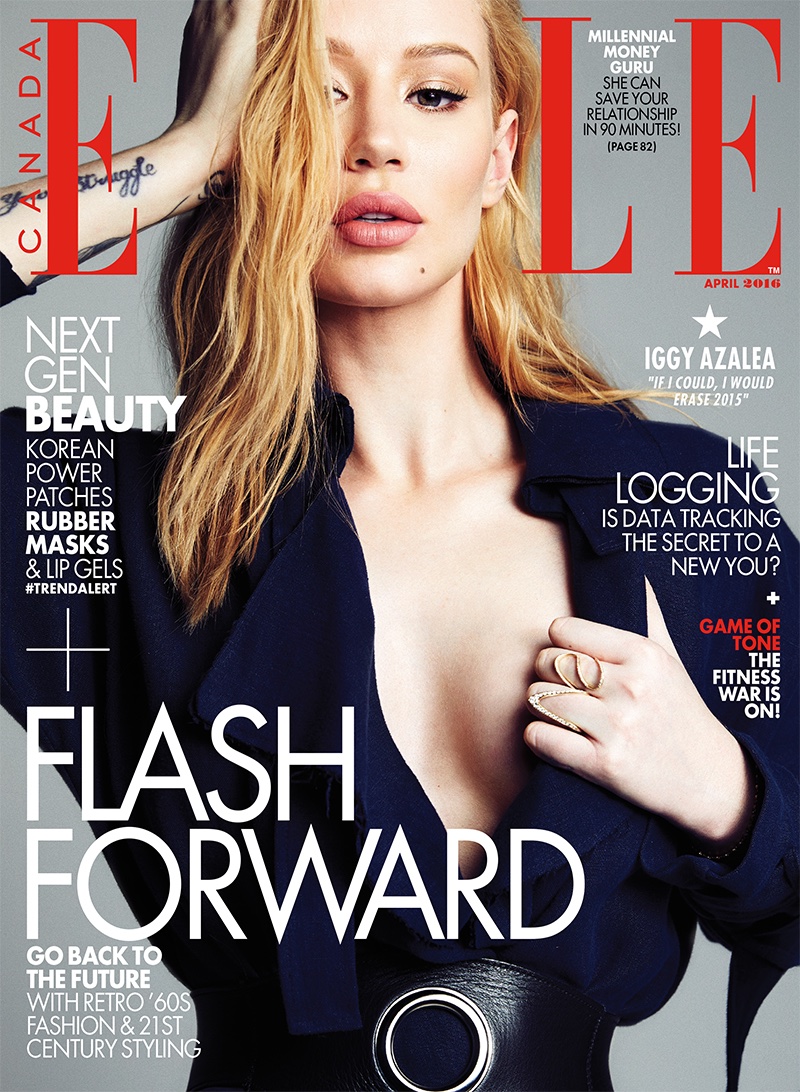 Iggy Azalea flaunts some cleavage on the April 2016 cover of ELLE Canada. Out on newsstands on March 14, the new issue features the Australian rapper in glamorous looks photographed by Max Abadian. Iggy flaunts her curves in crop tops, bodysuits and belted coats for the glossy snaps.
In her interview, the blonde talks about her plastic surgery and dealing with criticism online. "I think, in 2016, people should be more accepting of the fact that both famous and non-famous women are having cosmetic procedures. That's just the reality. And I think more people need to admit that shit so it doesn't have to be so taboo—because we're all doing it anyway."
Iggy Azalea – ELLE Canada April 2016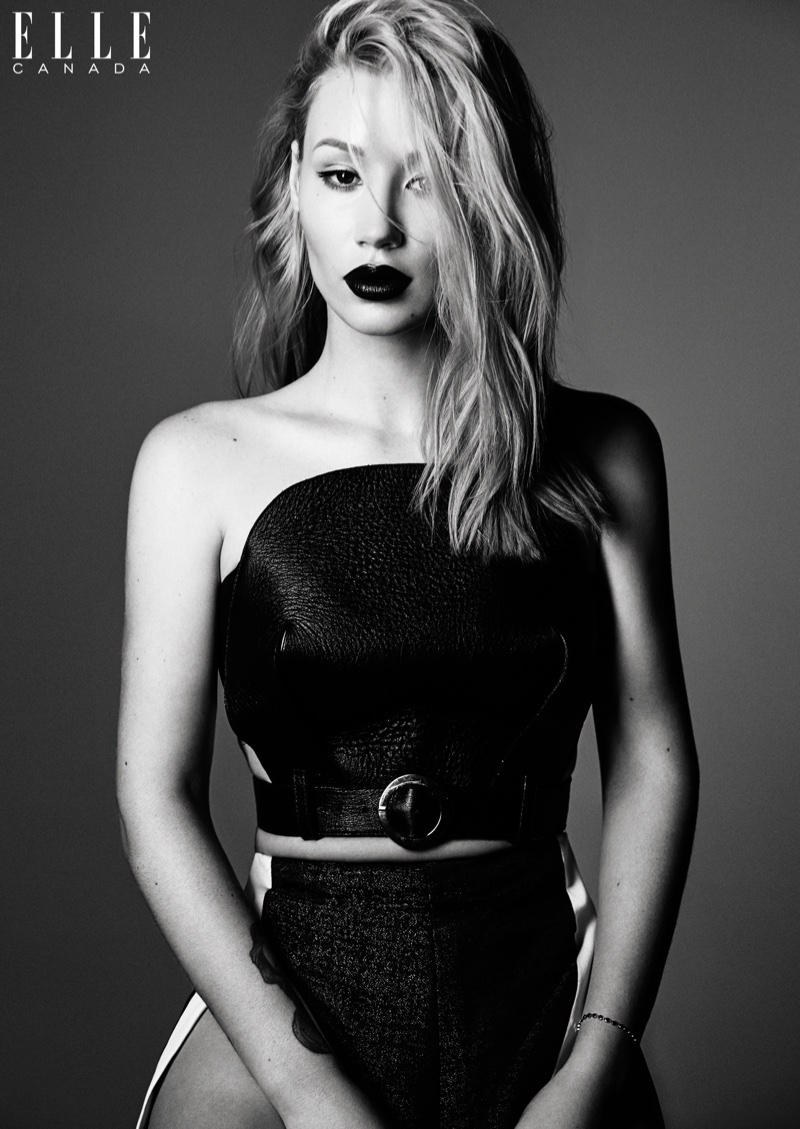 She continued, "I wanted to change my nose because I didn't grow up with a bump on it—that happened when I got smashed in the face with a soccer ball when I was 16. Now I feel like my nose looks the way it's supposed to look. But for how long do we have to acknowledge that I got a nose job? For the rest of my life? Am I going to be 45 and people are still saying 'Nice nose job'?"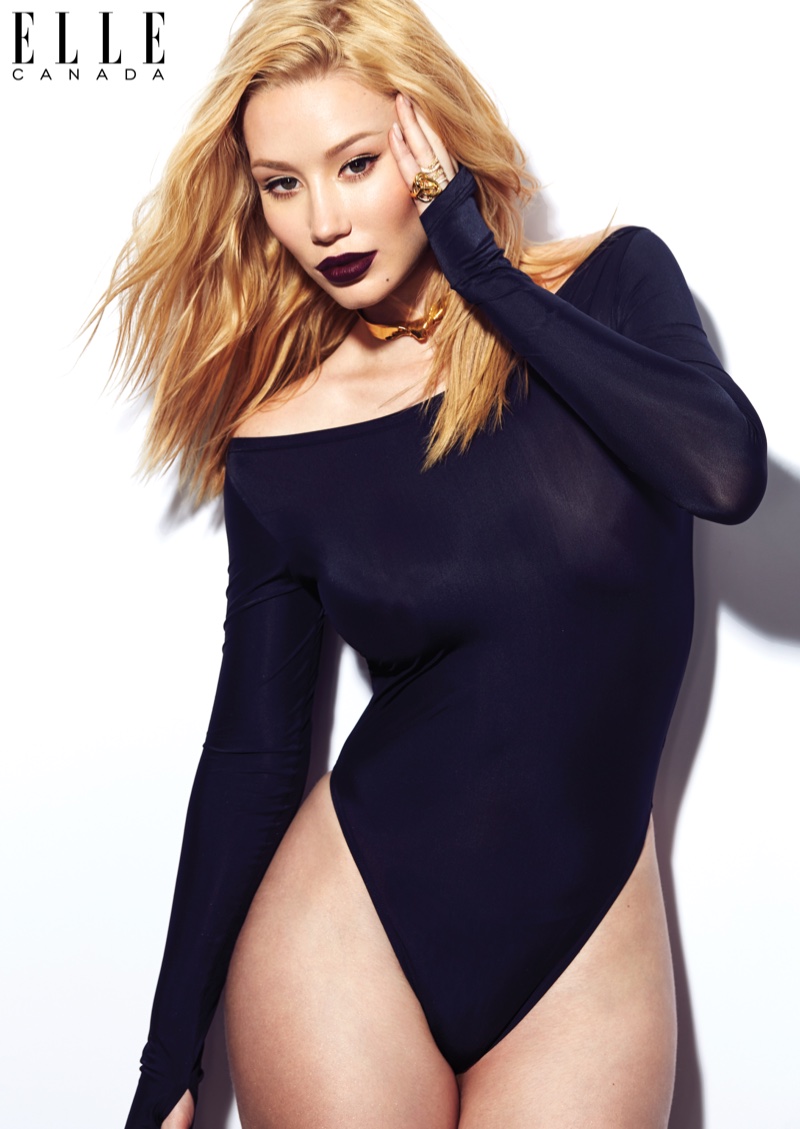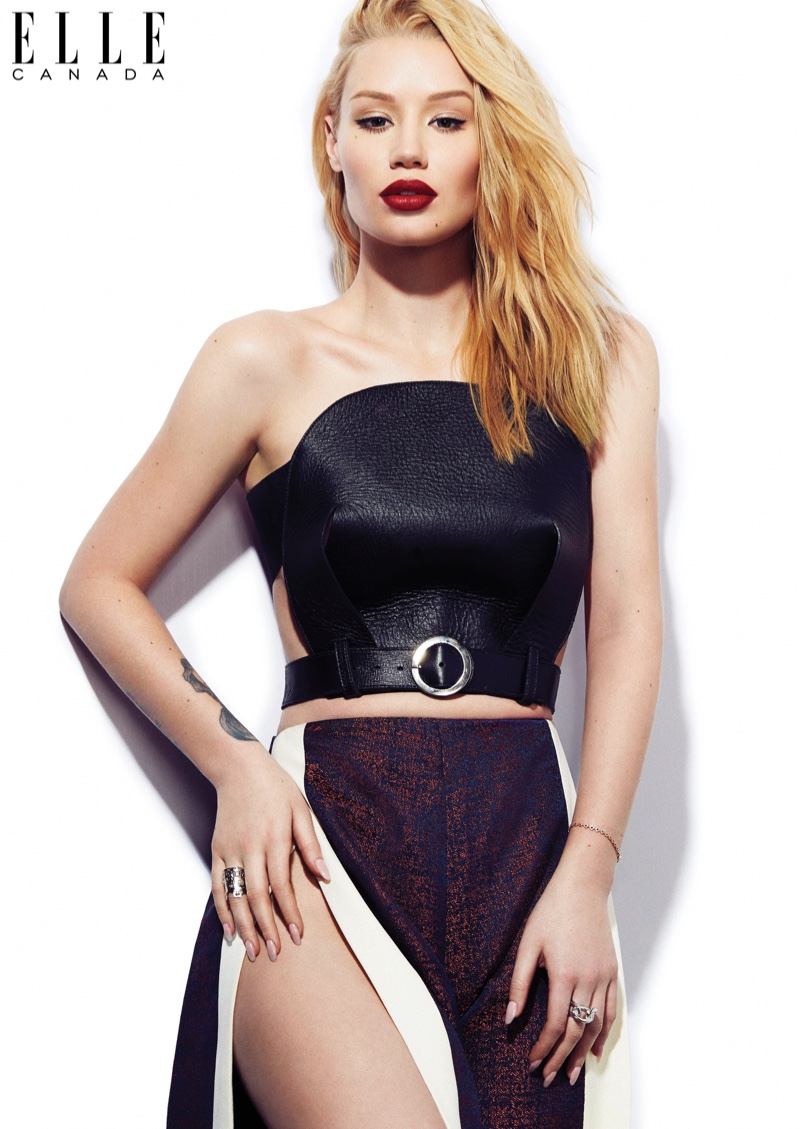 Iggy Azalea – Armani Prive Spring 2016 Couture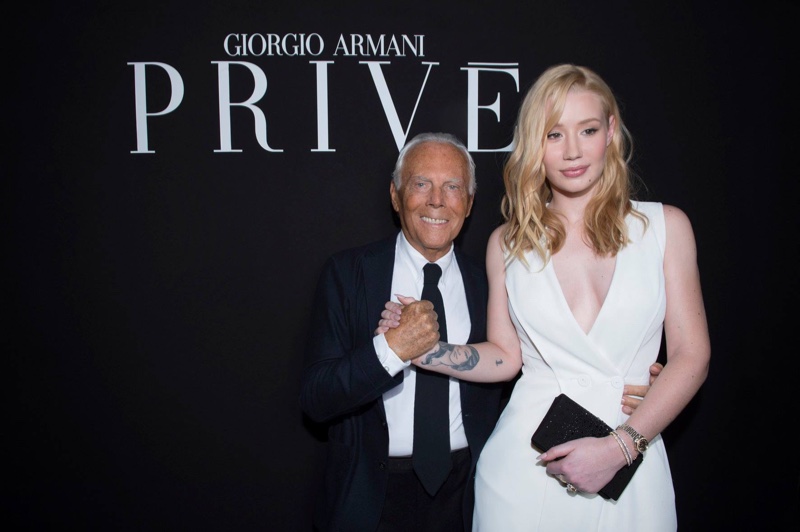 In January, Iggy Azalea headed to Paris to attend Armani's Prive's spring 2016 runway show. Posing alongside Giorgio and Roberta Armani, Iggy was spotted in an Armani tunic, cropped trousers and a black silk jacket.