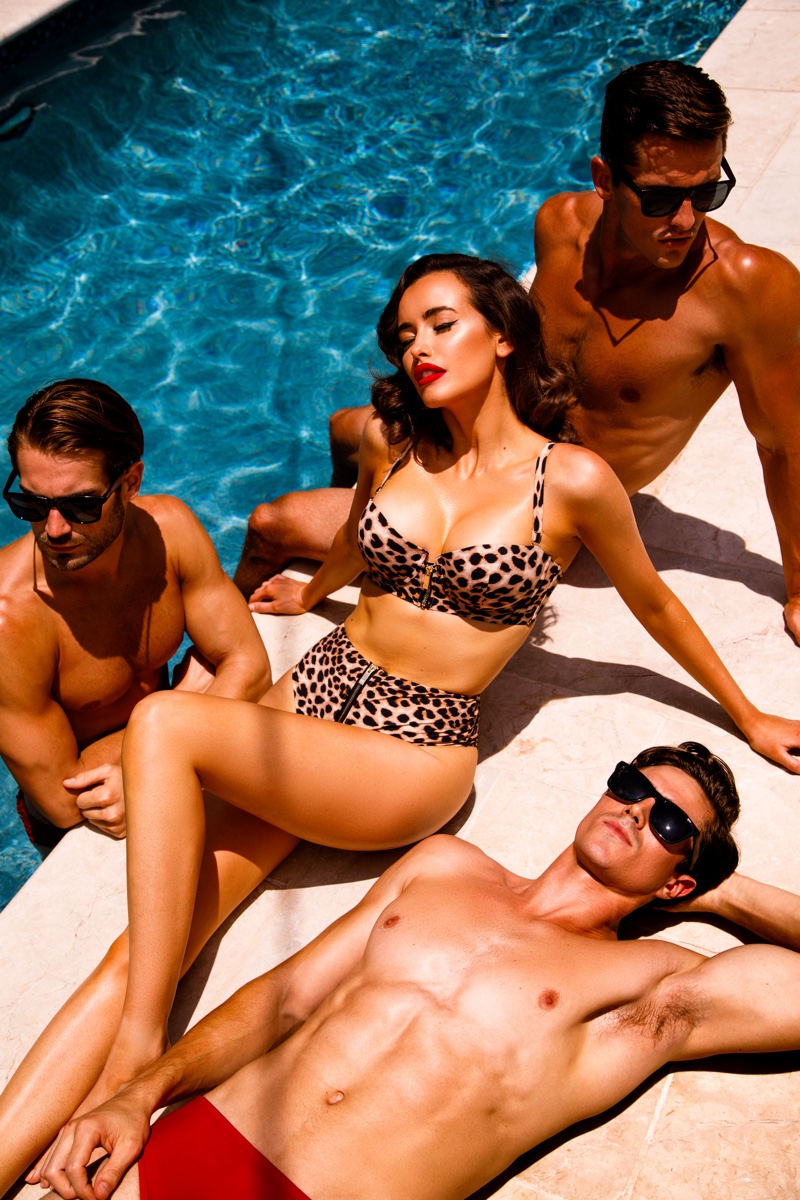 Sarah Stephens returns for Honey Birdette's new campaign called, 'Bodyguard'. The Australian beauty gets surrounded by male models Kyle Kriesel, Lucas Bloms, Taylor Miller, Trey Baxter and Zach Dare. The lingerie brand unveils nine collections ranging from bodysuits, push-up bras and two limited edition swim styles.
Related: Dioni & Charlie Heat Up Honey Birdette 'London Calling' Campaign
For beauty, Sarah wears polished waves by hair stylist Charles Dujic with makeup by Jose Corella. Luxury designs include bejeweled accents, Italian lace and rose gold details. Out now, you can shop the collection at Honey Birdette boutiques as well as online.
Honey Birdette 'Bodyguard' Campaign