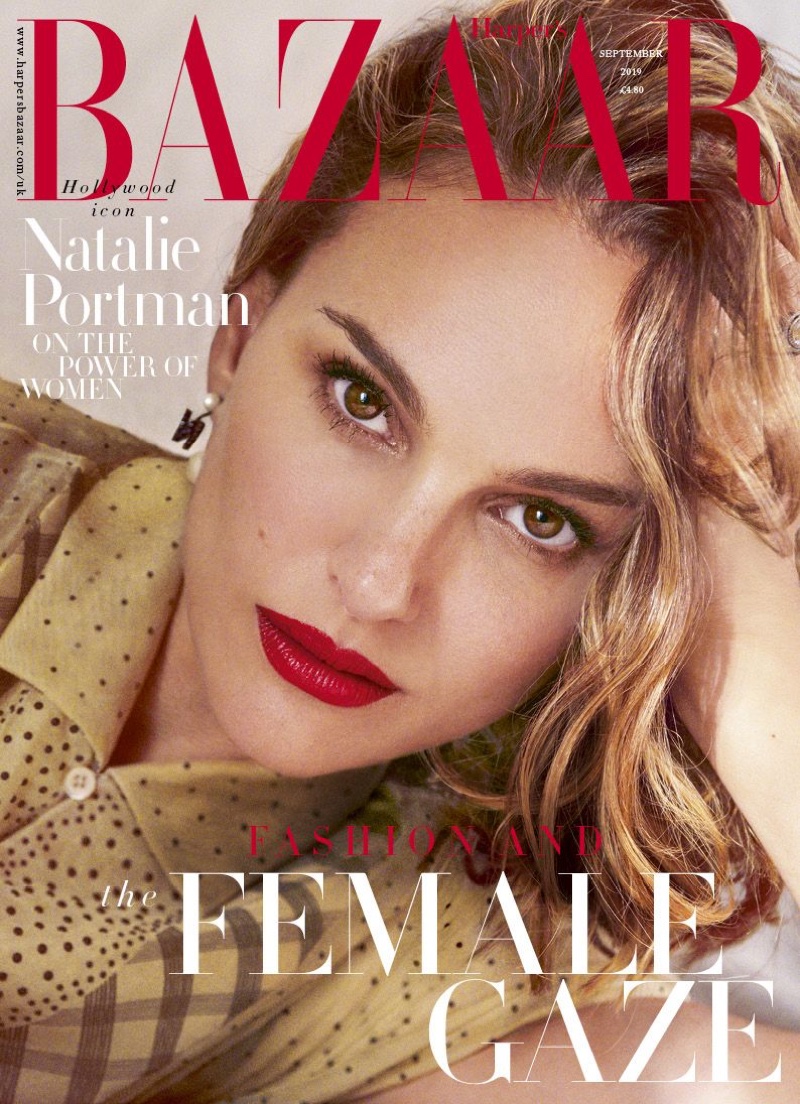 Natalie Portman gets her closeup on Harper's Bazaar UK's September 2019 cover. She wears a Dior dress with red lipstick on the newsstand edition. A subscribers cover shows Natalie in a fitted Dior dress captured by Pamela Hanson. Styled by Leith Clark, the actress poses in a complete wardrobe from the French fashion house.
Related: Natalie Portman Gets Ready to Take the Stage for Vogue Australia

Cover Shoot: Natalie Portman for Harper's Bazaar UK September 2019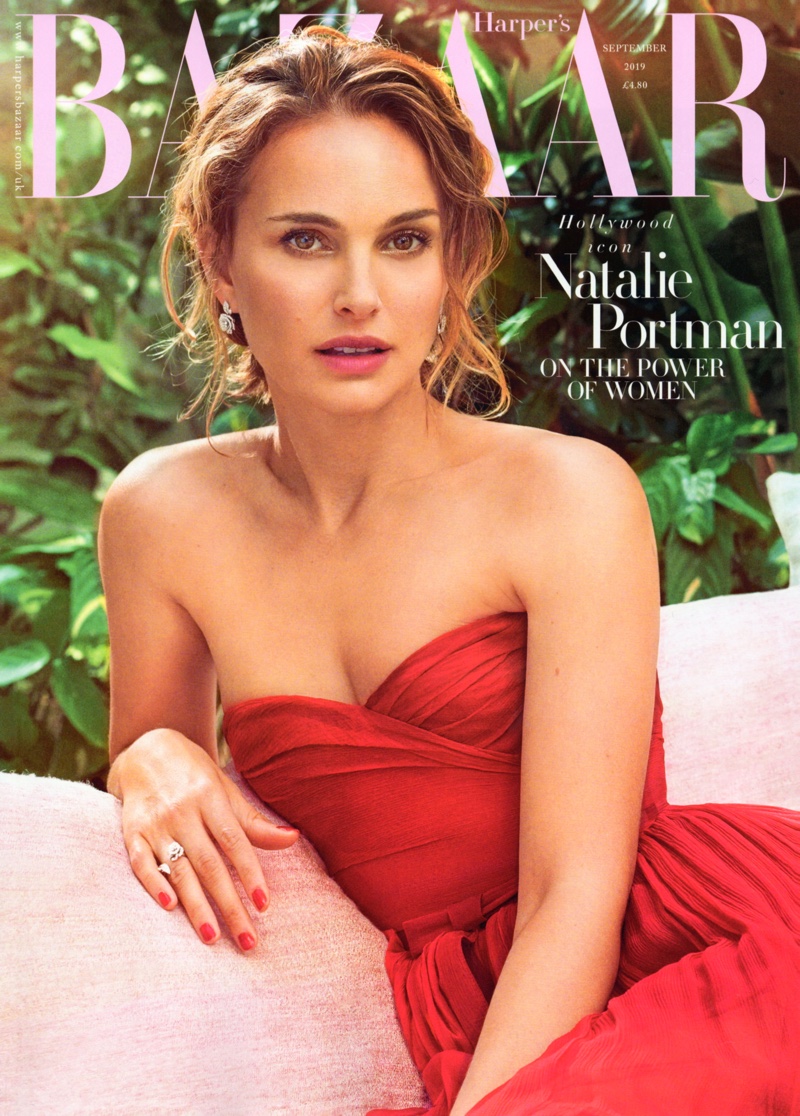 Natalie Portman on Other Actresses
In her interview, Natalie talks about befriending Time's Up actresses.
I've been so inspired by the many women I've met through Time's Up – like Reese Witherspoon, America Ferrera and Kerry Washington – who are doing such impressive creative work, producing, acting, directing and taking such good care of their families. They are inspiring activists and also great friends. Whenever I think I have too much to handle, I see what they're doing and know I can do more."