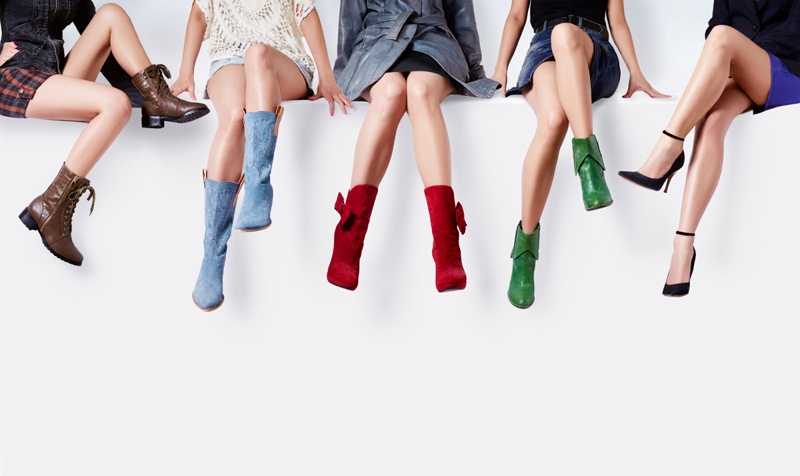 Do you find yourself confused as to what type of shoes to wear for the occasion? Maybe it's a date night with your significant other, and you want to switch up your typical dressy heels. Or perhaps you're trying to decide what shoe would be best for running errands on a rainy day. This in-depth article will help break down different shoe styles so that you know exactly how they'll work for any given situation!
Dressy shoes for women: A dressy style can be paired with any type of outfit, from a night out on the town to your first day at work. Dress shoes are typically made of leather and have an open design so that they're comfortable enough for long hours standing or sitting. They come in all colors but typically go best with more formal outfits such as black dresses and suits–though you could always break the rules!
Dressy footwear is perfect to wear with dresses that would be considered formal attire such as proms, weddings, family gatherings (even if your event isn't too dressy), cocktail parties, and more. It's important what type of footwear you wear and how high the heels are. They can make your legs look longer, which can be very flattering when wearing a dress or skirt. However, this footwear style should never be worn while doing anything physical or prolonged walking because there isn't much support from the sole due to the lack of cushion.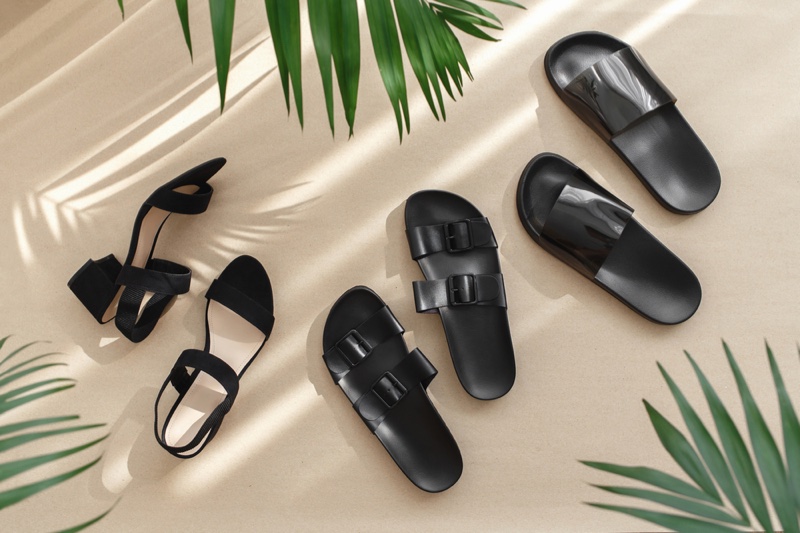 Casual footwear: Casual footwear is perfect for those days when you want to wear something comfortable like jeans or sweats. Sneakers are the most popular casual shoe style because they're easy to slip on anytime and pair well with everything from skirts to pants. Other types include boots, sandals, flats (which usually have less traction than sneakers), flip-flops, and slippers. You can check these styles and patterns on at retailers like Up 2 Step and add variation to your footwear collection.
The best footwear for casual looks are sandals with a heel height of less than one inch (but not too flat) and sneakers or slip-on shoes with an open-toe design to avoid getting dirt trapped within the shoe.
Another option is flats which usually have less traction than other footwear styles like sneakers because they don't offer much stability when walking on slippery surfaces such as wet grass, so be careful! This footwear style provides more cushioning but is also easy to damage due to its lack of durability. The soles can wear out quickly if you're constantly wearing them without any break in-between, and use conditioners/shoe treatments regularly so that it doesn't get damaged easily over time.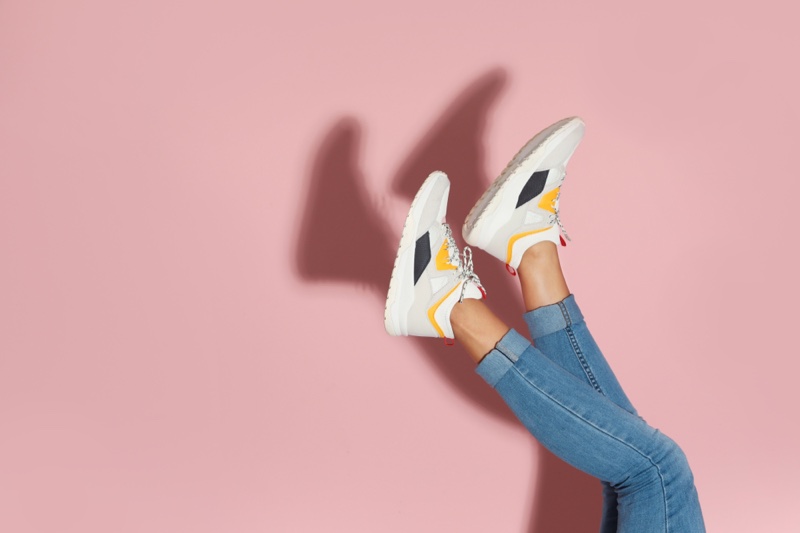 Athletic shoes: Athletic footwear is usually made of lighter materials for better comfort and mobility. They're also designed to absorb shock from the ground, so you don't feel every little pebble on your feet when moving! These are a good option if you want footwear that's easy to move in, lightweight, and breathable. This can be beneficial when running errands or getting through an airport quickly without having foot discomfort due to the lack of heavy shoes weighing down on them constantly.
Typically these styles have less traction than other footwear such as sneakers because they don't offer stability when walking on slippery surfaces like wet grass, which makes it difficult with their flexibility. The soles will wear out quicker depending on how often you use them without the footwear having a lot of cushioning. So you might want to replace the inside with new specialized insoles.
The most popular types of footwear in this category are slip-ons, loafers, and mules, which one can wear with any dressy or casual look!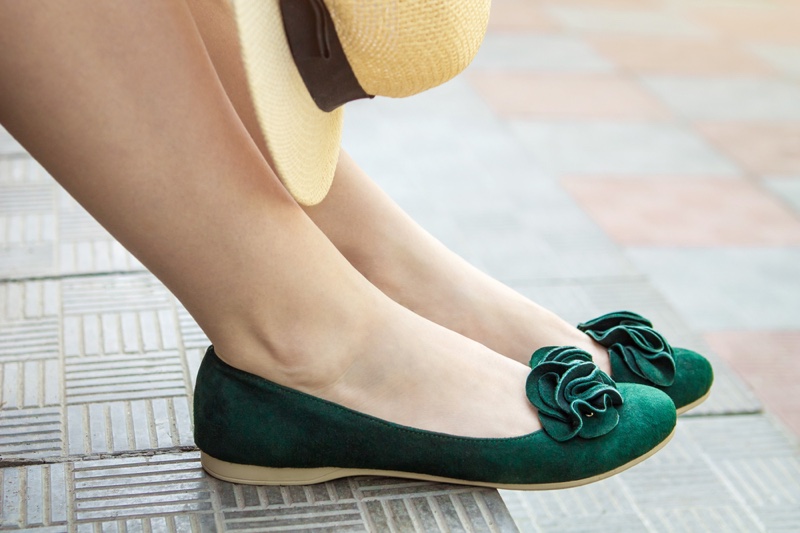 The Everyday Look: The footwear you wear on a day-to-day basis should be comfortable and practical enough for all of your needs. These might include running errands, going out with friends, or even taking your dog for a walk! This can also apply to footwear that is worn at work if it's appropriate in the workplace. The best footwear for your everyday look would be sneakers, loafers, and ballet flats. Moreover, if you want to elevate your footwear but still keep it comfortable, sandals are a great option to look casual yet stylish.
The Date Night Look: This one might not come as easy, but certain shoes can help elevate any date night look without being too over the top or uncomfortable. These include pointed-toe heels in classic black leather or patent leather pumps which are great if your significant other loves designer brands. Another way to elevate your date night look is to wear a heel with an open toe; these will give you more of an edgy look while still being appropriate for the occasion.
The Work Look: The perfect footwear type for work is usually sneakers or flats because they are guaranteed not to cause blisters on your feet after hours at work, unlike heels which might make standing up all day long difficult. You'll have energy left over when leaving your job if you invest in footwear like this! You also have options like boots or dressy flats, which can make for a more conservative look.
Outdoor/hiking shoes: If you're up for a bit of adventure, try footwear that is made to be worn outside and in wet weather. These are typically lightweight, so they won't increase your risk of injury by adding extra weight on top of what you already carry. Go for the ones with rubber soles for extra grip on rocks and mud. Also, check for extra cushioning if your feet are prone to getting sore.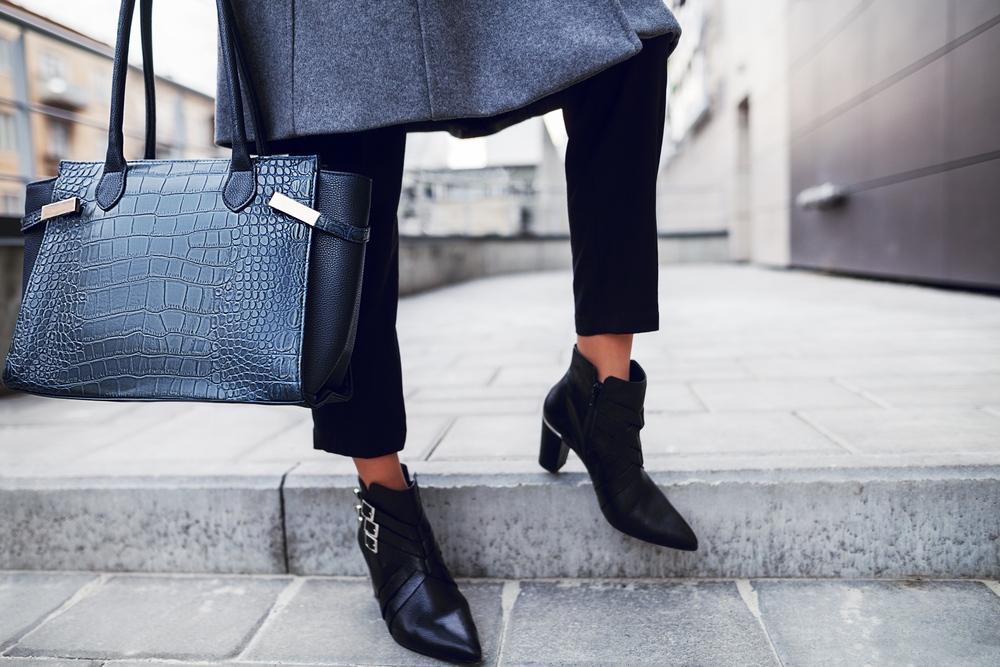 Boots: If you're looking to dress up your look, boots are a great option! They typically have the classic footwear shape, making them more flattering than other types of footwear like lace-ups or oxfords. The height at the back also helps elongate your legs if they happen to be shorter in length. You'll want to wear these with pants rather than skirts that might not cover enough as well as socks – this will prevent any uncomfortable rubbing between the top of your foot and boot shaft, potentially leading to blisters!
Conclusion: The right footwear can make a huge difference in your look, which is why it's so important to know what type of shoe you're choosing. From casual to dressy, look for styles that fit your personality and lifestyle.