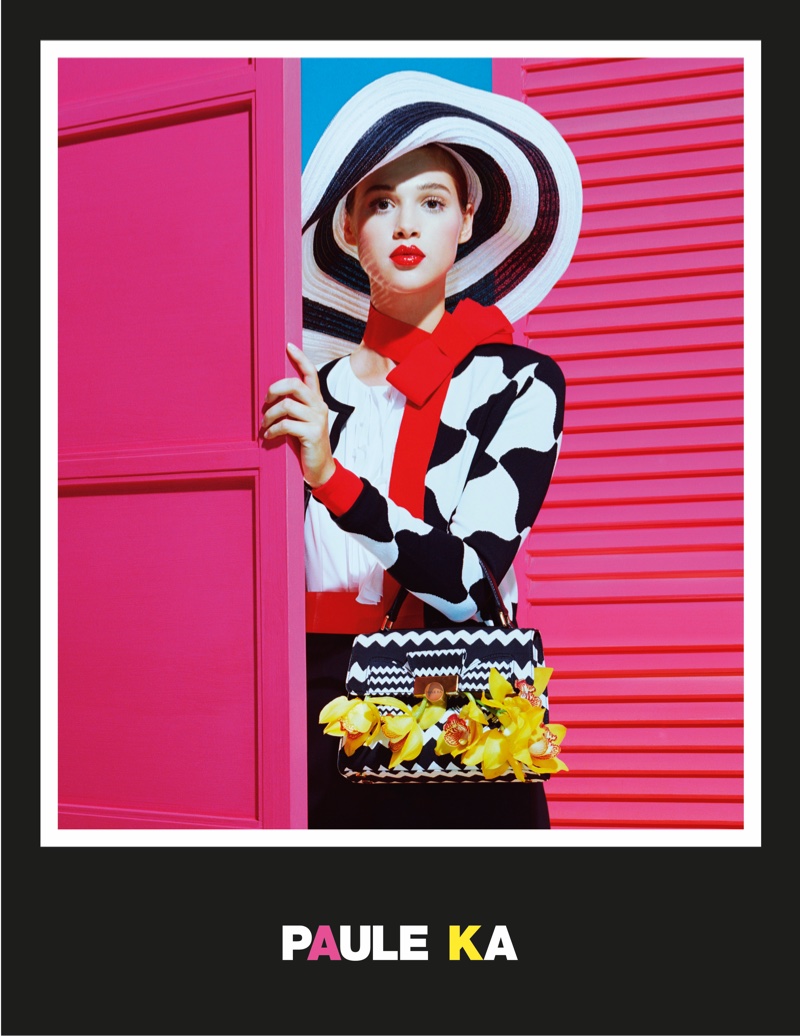 Paule Ka goes pop art for its spring-summer 2016 campaign. Lensed by fashion photographer Miles Aldridge, model Anais Pouliot channels 1950s French Riviera style with pure ladylike elegance. Aldridge was inspired by the work of artists Richard Lindner and Matisse for the colorful setup. Paule Ka's spring collection features a graphic palette of white, black, red and yellow with ladylike shapes complemented by wide-brimmed hats and skinny scarves.
Paule Ka Spring 2016 Campaign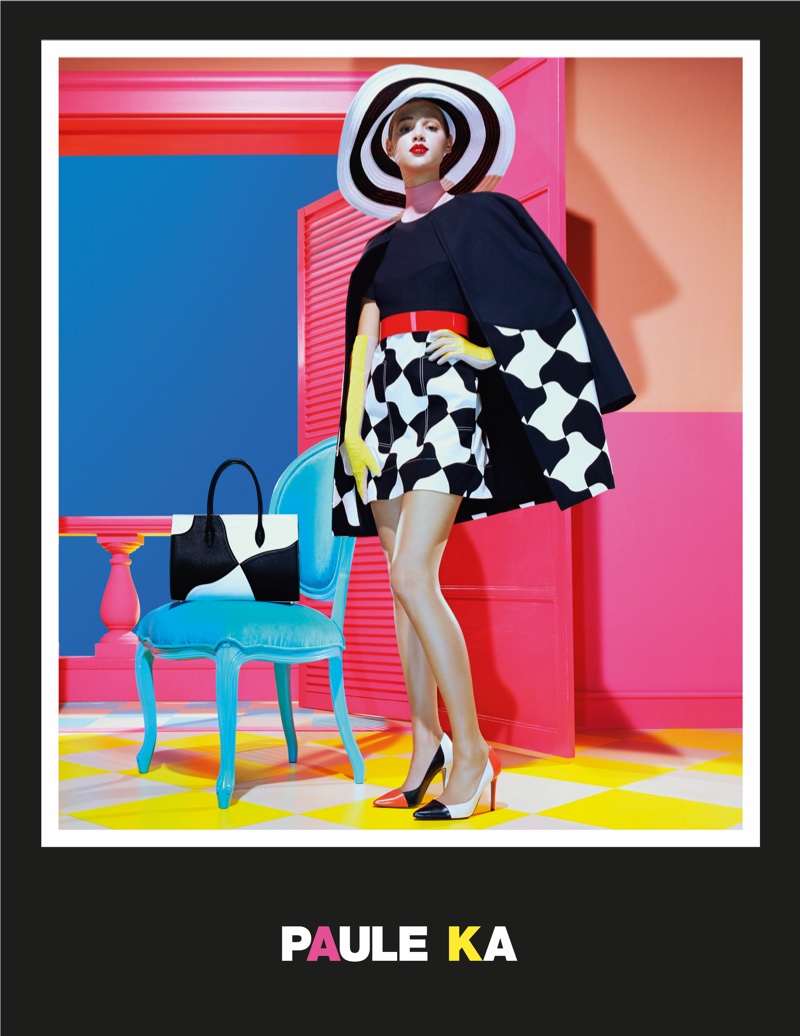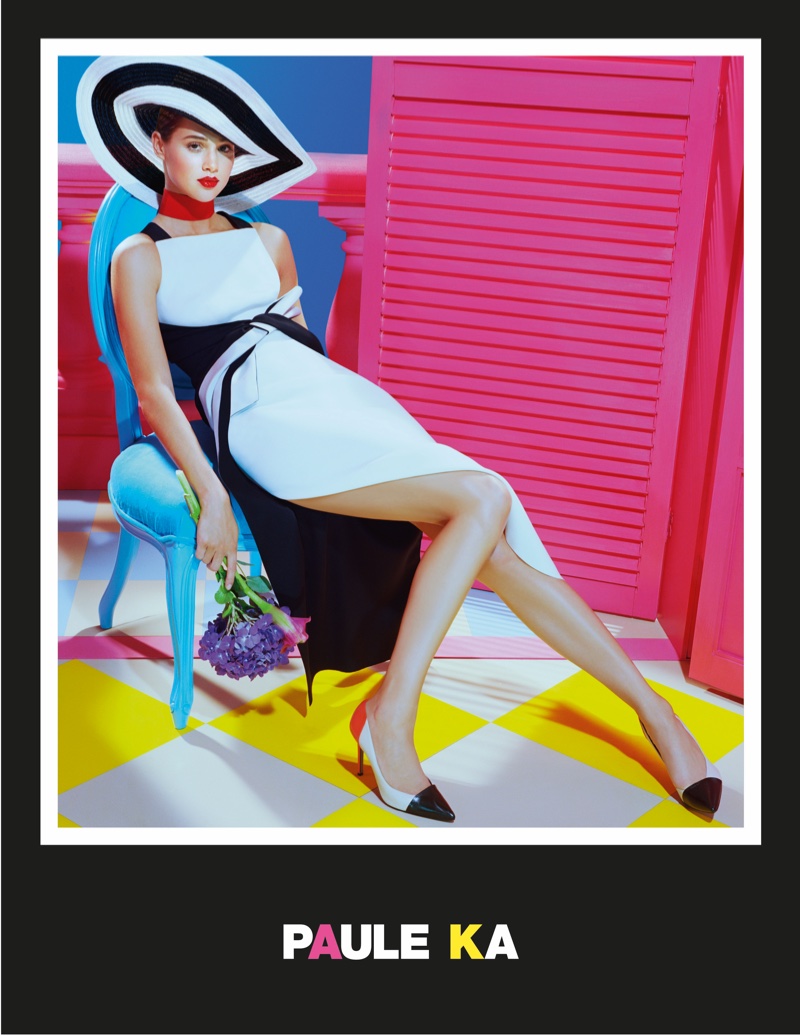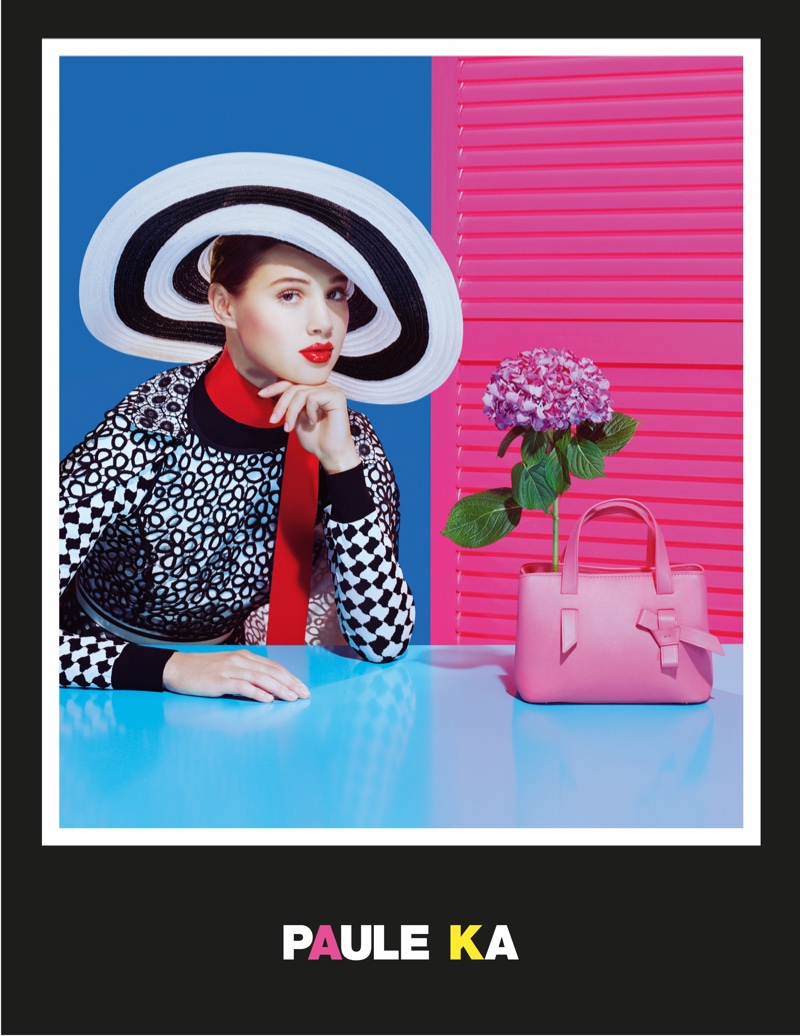 Paule Ka Spring 2016 Collection
Paule Ka creative director Alithia Spuri-Zampetti focused on graphic prints for the spring-summer 2016 season. The "couture chic" pieces include quirky color combinations combining daily essentials with more evening wear inspired pieces.
Paule Ka New Arrivals at Bloomingdale's