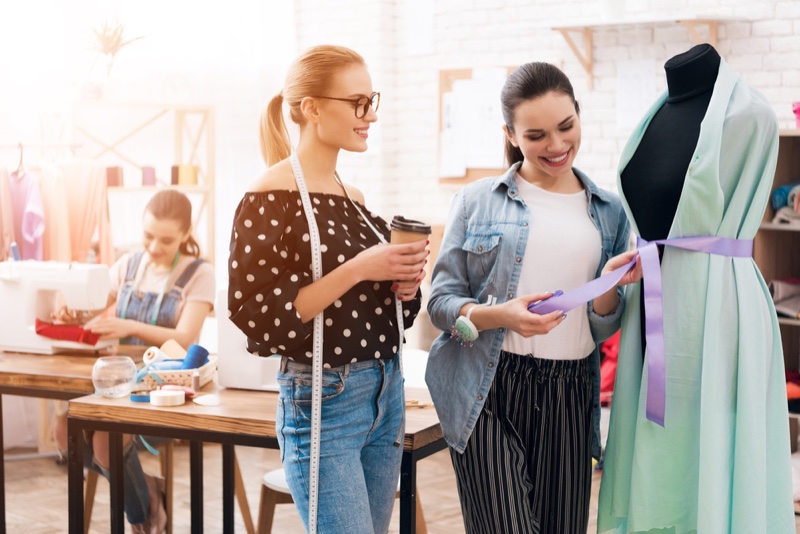 Starting a fashion label used to be a lot less accessible not too long ago. Since then, production, distribution, research and development, and marketing have been more democratised and pretty much anyone with the gusto and an idea can now start a clothing label from their basement.
But with this comes many challenges. For one, the sector is becoming increasingly saturated. Second, big labels also have access to new tools that allow them to further leverage their brand's recognition and buying power. But, in many cases, it's the new label owner who ends up making crucial mistakes and being their own worst enemy. And often, these mistakes could've been easily avoided with proper planning. Here are some of the most common mistakes people make when starting a clothing label.
Having No Knowledge of
Design
Yourself
Yes, it is true that some designers don't do much designing themselves, but you won't find many long lasting and recognised brands where the founder doesn't at least have a basic understanding of design.
Having a design formation will not only allow you to know what constitutes good or bad design, but will allow you to see things other people with less expertise won't. For instance, you might have a better understanding of the cost of certain designs, and an ability to evaluate the quality of other people's designs as well. If you understand what constitutes good design, it will be easier for you to find good designers. It will give you a better understanding of logistics as well.
But you don't necessarily need to go to fashion schools to get this formation. Websites such as Superprof will put you in contact with people who either are or were involved in the fashion industry and will give you counsel on things like tailoring and design, or some of the business aspects of the fashion industry. Whether you need help with R&D, marketing, or things like picking textiles, they'll be able to help. You can also hire tutors by the hour and get the information you need quick and start applying it to your business.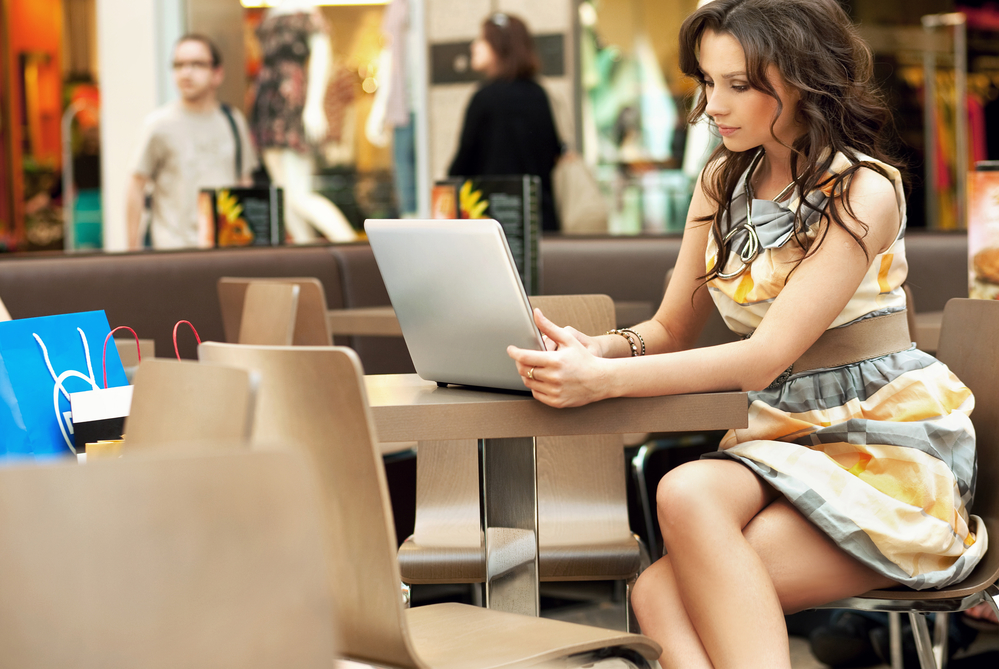 Starting Too Big
In this day and age, there's no reason to stockpile tons of inventory or get a physical location to get started. So many current labels had very humble beginnings and started with one flagship product. For instance, did you know that Ralph Lauren started by selling men's ties? Or that Tommy Hilfiger started reselling jeans from his basement?
This is why it's better to start small and learn by trial and error. If it's your own creations, you can start by building a small shop on a platform like Etsy. Start building a following on social media and trough advertising. Learn the ropes. Try different patterns and approaches. This is the best time to learn from your mistakes. Also, you should consider working with a drop-shipper first who will be able to ship your products on demand instead of spending tons of money on inventory that might never move and will have to store.
Rushing the Branding Process
You can have the best designs in the world, but your branding could also make or break your business. In this industry, perception is just as important as quality, so it's very important that you don't end up rushing the branding part.
The first part of building a brand is the company's name and logo. While this can be one of the most exciting parts of the identity building process, be careful not to rush it. You could end up choosing imagery and a name that might not only not resonate with your brand, but could actually end up deterring or even offending your target audience. From this point, you'll have no choice but to start all over again.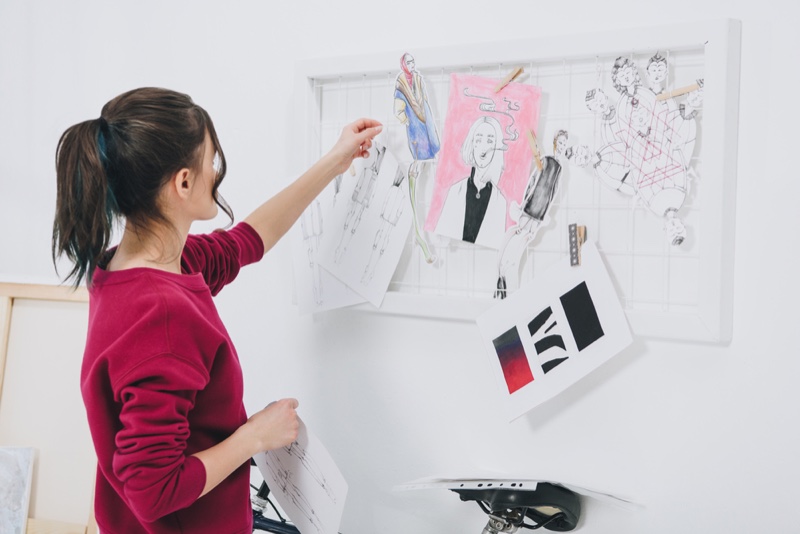 That's why you should take your time and sleep on any decision like colours or font schemes, the logo, or a name. Get as many second opinions as you can and take your time before anything is etched in stone.
Another thing you'll have to consider is your website and domain name. These will all have an influence on your brand, but also on how much visibility you might end up getting. Your domain will play a central role in your online marketing, branding, and SEO strategy, so make sure you get it right. Make sure that you pick a domain that is easily recognisable, memorable, and represents your products without being too narrow. You still don't know if you might want to expand your product line in the future, so you want the domain name to remain relevant.
Trying to Do Everything Alone
People often overlook the amount of work and expertise needed to lift a clothing brand from the ground, but you'll soon find out that it's almost impossible to make it alone in this business. You might have to start thinking about working with partners with inside knowledge of the industry at some point in time. Things like manufacturing, logistics, and design can get very complex as you scale, and one seemingly minor mistake could have major consequences at that point.
The more you try to do yourself, the more chances you have of missing some crucial details. You might also end up burning out by trying to put too much on your shoulders. This is why you'll have to learn how to identify your strengths and delegate. Focus on your area of expertise and which parts you like the most. You can then find help for any other aspect where you may not have the knowledge needed or the interest.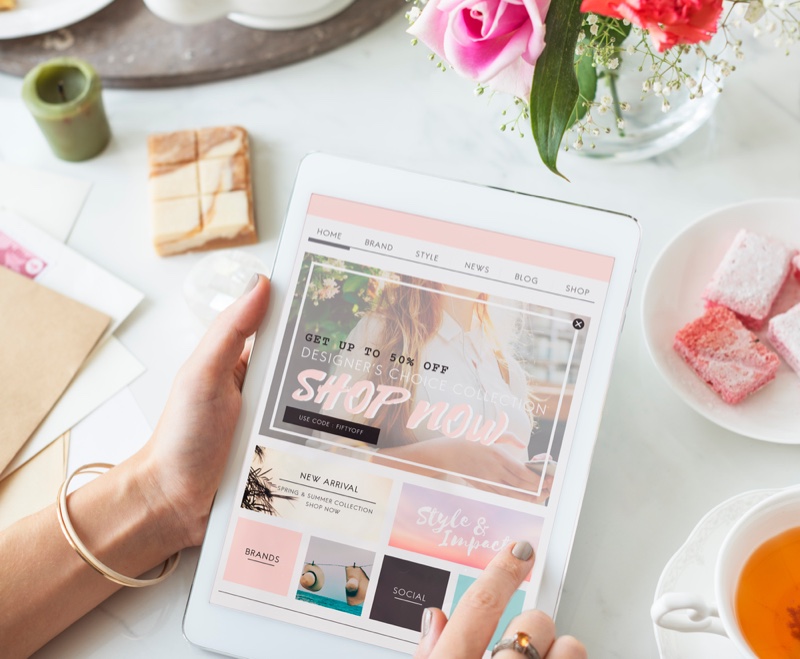 Not Having the Right People
Around
You
With that being said, you should be careful with the people you surround yourself with. The first reflex for many people is to work with someone they know or family members. But sometimes, they might not share the same vision or passion as you, or they might not have the expertise. And you don't want a business-related conflict to put a rift between you and your friends or family members.
Don't choose to work with people you feel it would be fun to work with either. You don't look for partners for "fun". You and your partner should have a pleasant relationship, but at the end of the day, they also have to be concerned with reaching objectives first and foremost. Working with friends in this case can be a challenge, and it might be more difficult for friends to hold each other accountable.
At the end of the day, it's always better to go for people with the proper expertise and experience first. Sure, having personalities that match and similar core values can help, but competence and trust should be the main criteria. Thankfully, there are plenty of fashion recruitment agencies that will give you access to top talent. Fashion students are also a great pool you can start picking from if you're looking for competent, but still affordable people to help you with your brand.
Starting your own clothing line can be exhilarating, and can be done successfully when done right. If you manage to follow the few tips in this article, you'll at least be able to avoid a major disaster and slowly make the adjustments needed to make your business a success.