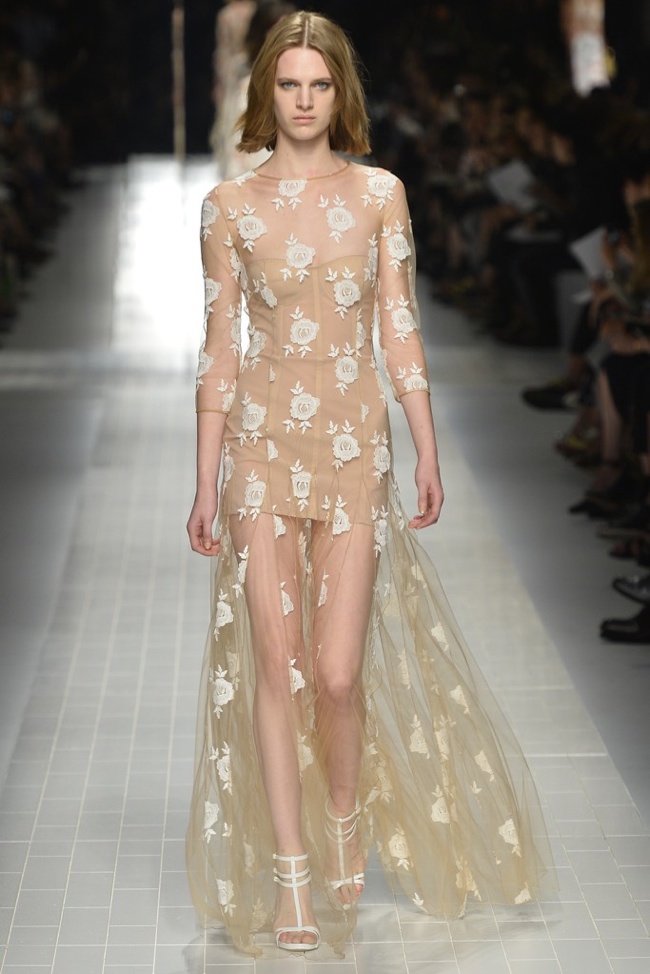 Blumarine designer Anna Molinari embraced a certain fragility, championing images of butterflies and flowers for a collection, fresh from the garden.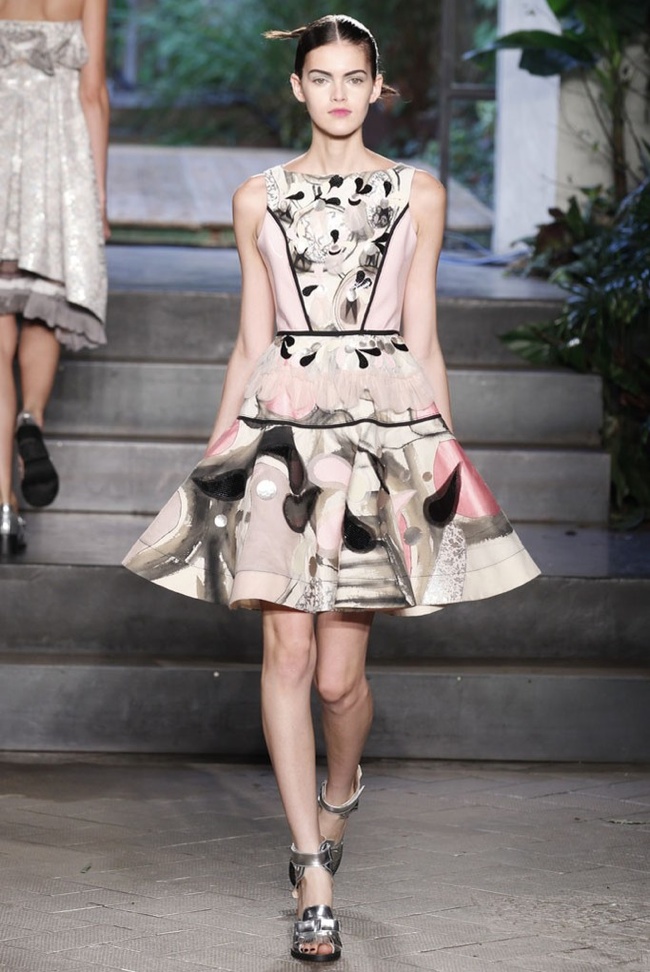 Inspired by the sculptures of artist Kathy Ruttenberg, Antonio Marras charmed with dresses and skirts that became the canvas for a hand-painted finish.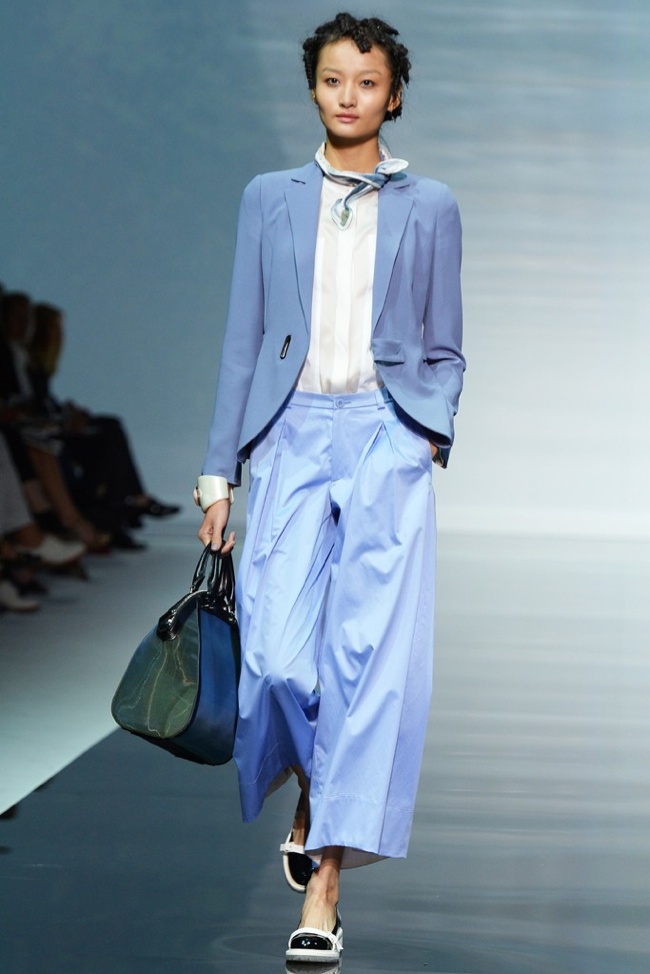 Emporio Armani brought a girly stamp on menswear-inspired pieces, boasting playful spring colors and clean wide-cut silhouettes.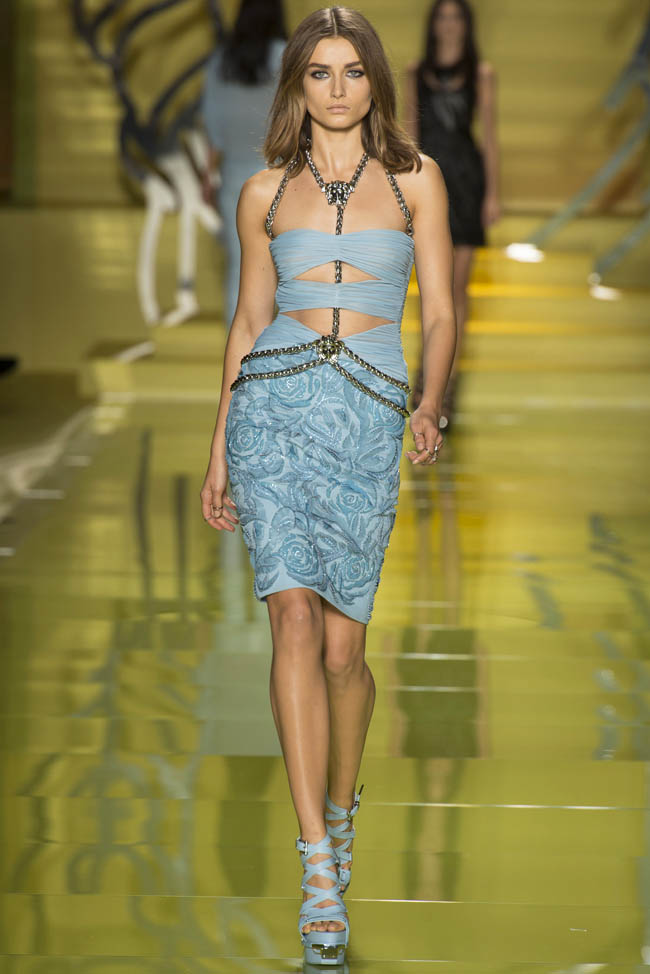 Versace's rock 'n' roll chic showed a lot of skin and attitude at Milan Fashion Week with chains and edge cutouts.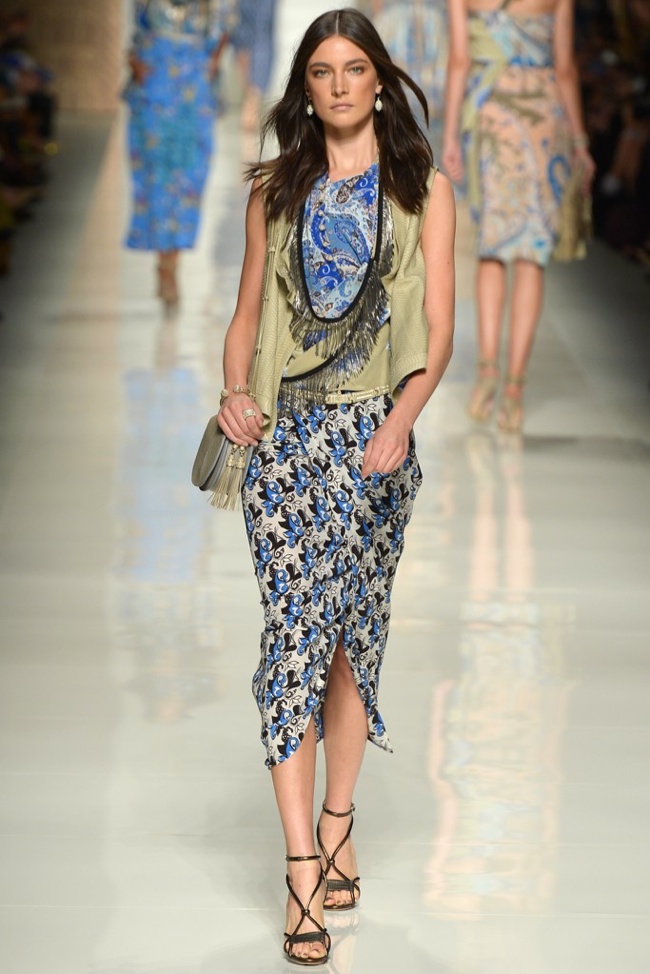 Veronica Etro was moved by a collection of fabric covers found on her grandmother's bookcase, prompting a lineup that juxtaposed the idea of traveling with the fashion house's rich heritage of exotic prints.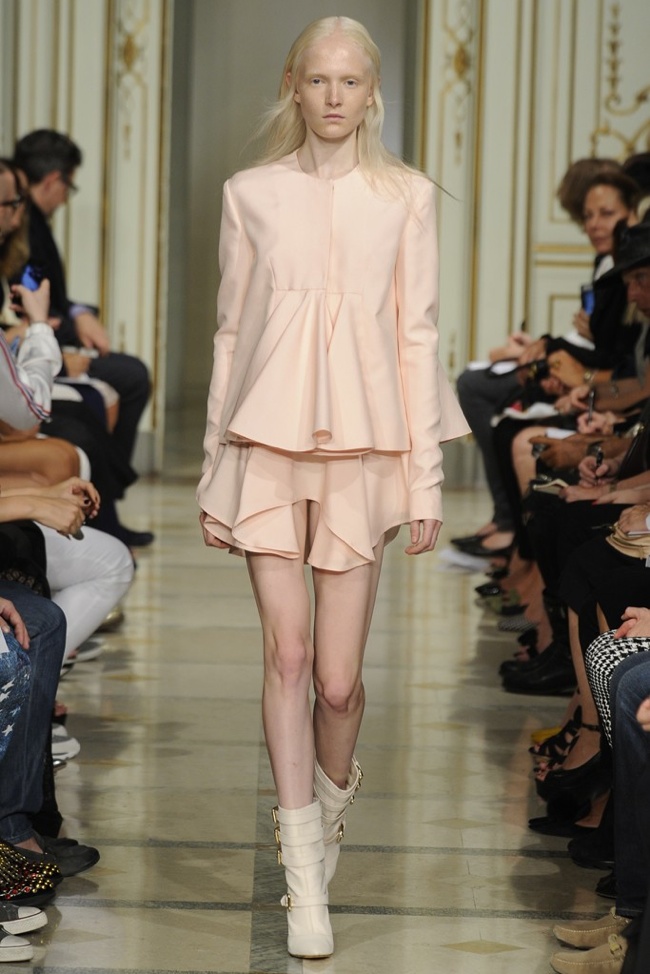 Playing soft ruffles against the hard details of structured tailoring, Francesco Scognamiglio was inspired by peony petals.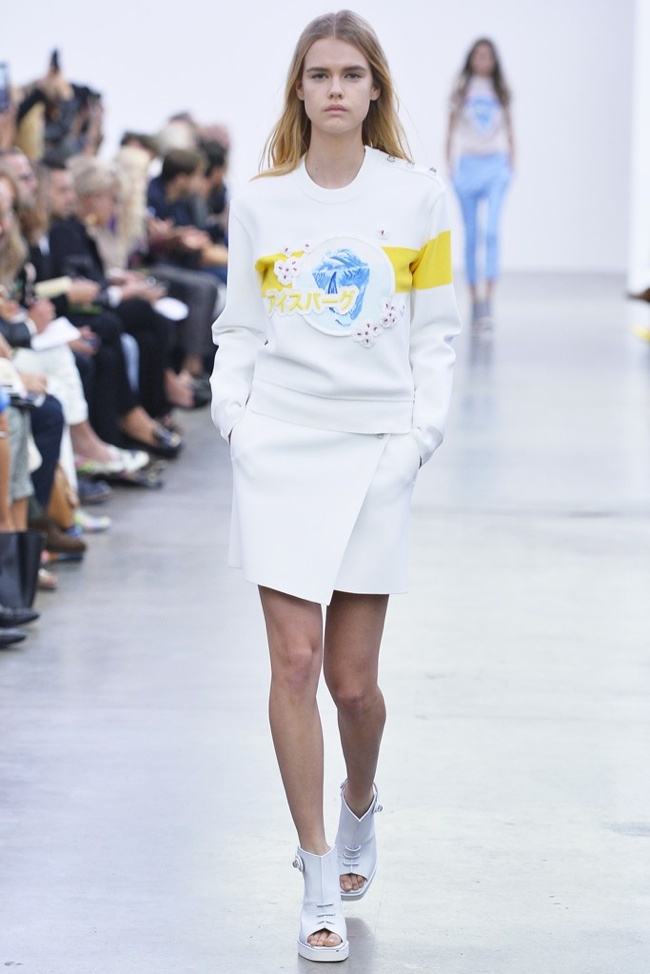 Marking his debut collection for Iceberg, creative director Alexis Martial looked to Japanese street style to inspire a fresh sporty take on the brand's stylish woman.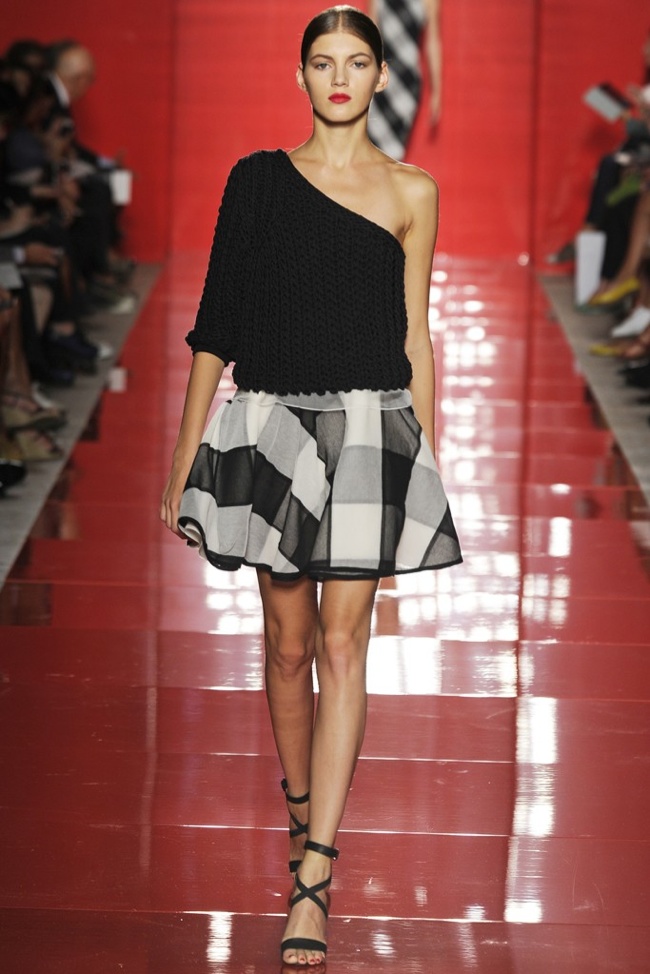 Plaid and the graphic nature of black and white played into the latest collection of Les Copains, playing light flirty skirts and sleek dresses off against their signature knitwear.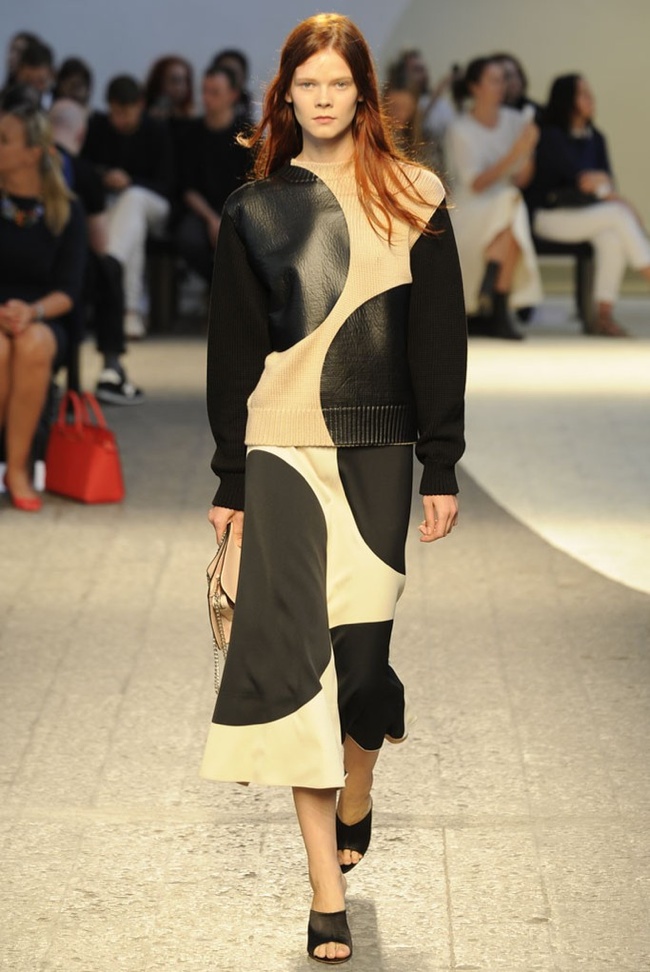 The polka dot reigned at Sportmax with a print that was scaled to several sizes and used to detail a relaxed take on summer dress.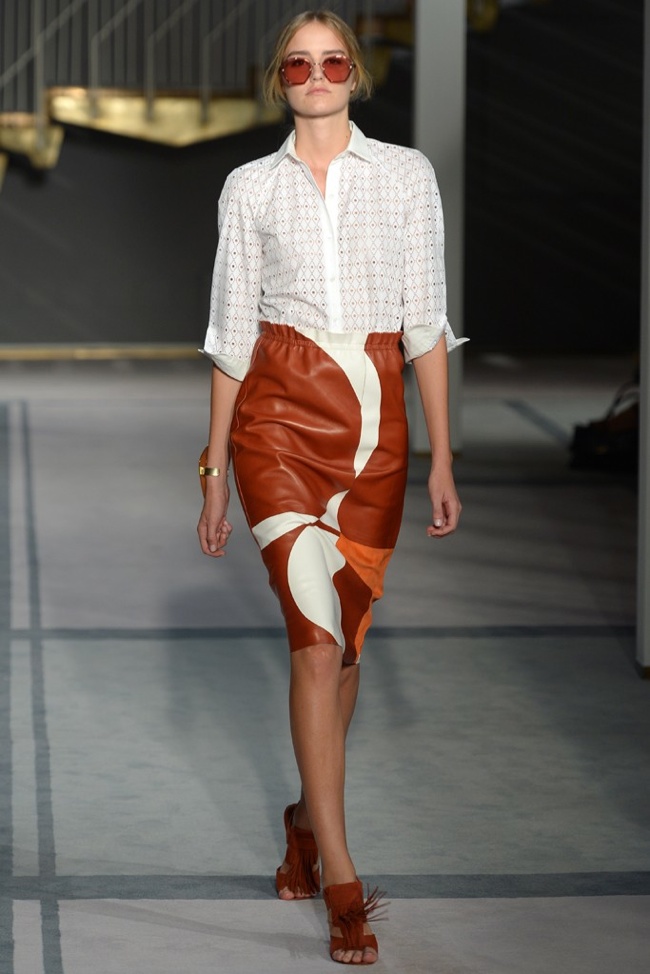 Tod's hit the runway for the first time, revealing the new collection of creative director Alessandra Facchinetti. Playing with leather and infusing it with a familiar casualness, Facchinetti showcased a sporty collection that represented a sharp extension of the brand's luxe accessory business.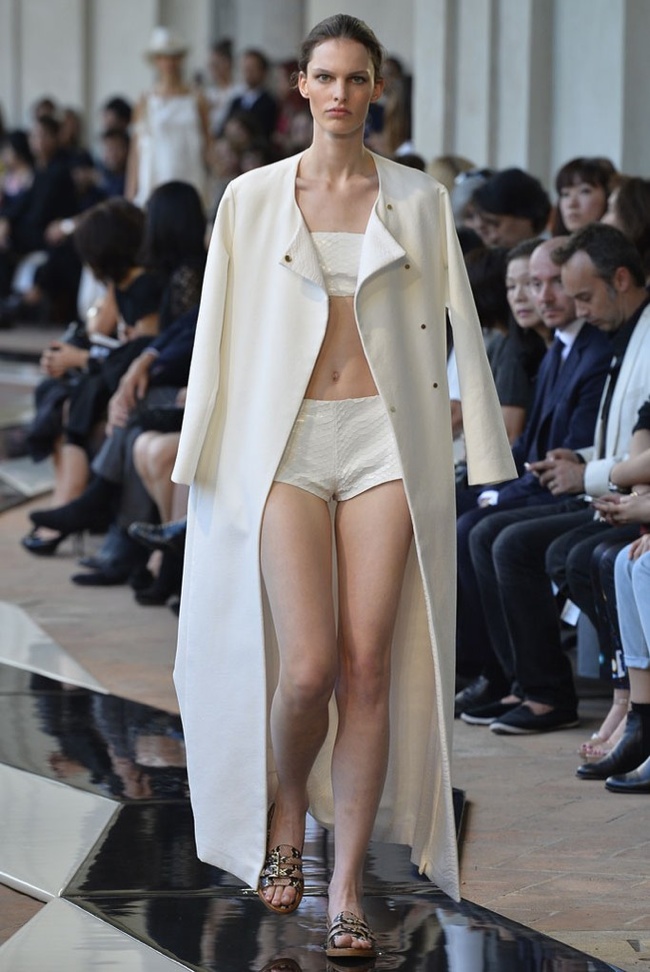 Taking over the helm of Trussardi, creative director Gaia Trussardi presented clean silhouettes that brought together the sharp tailoring of menswear and the soft attributes of feminine shapes.