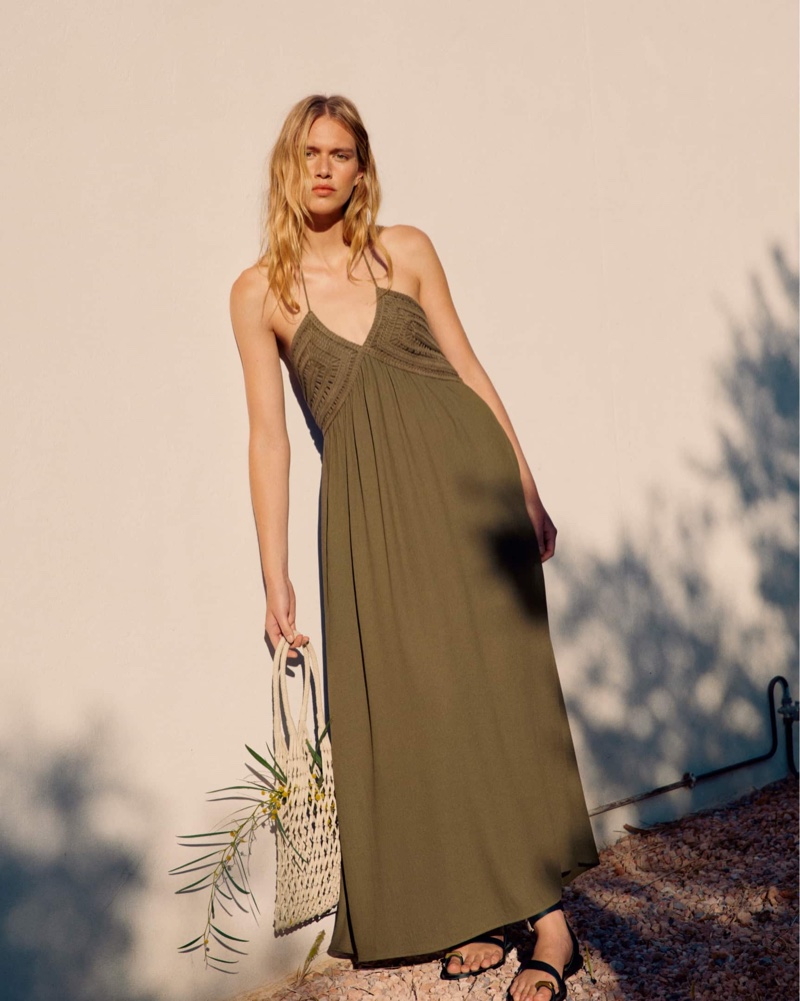 In a sizzling celebration of sun-soaked escapes for summer 2023, Massimo Dutti presents its latest fashion offering: the Sul Mare editorial. This captivating showcase spotlights the essence of vacation and beach-ready style, leaving fashion fans yearning for a slice of the coastal lifestyle.
Massimo Dutti Summer 2023 Vacation Editorial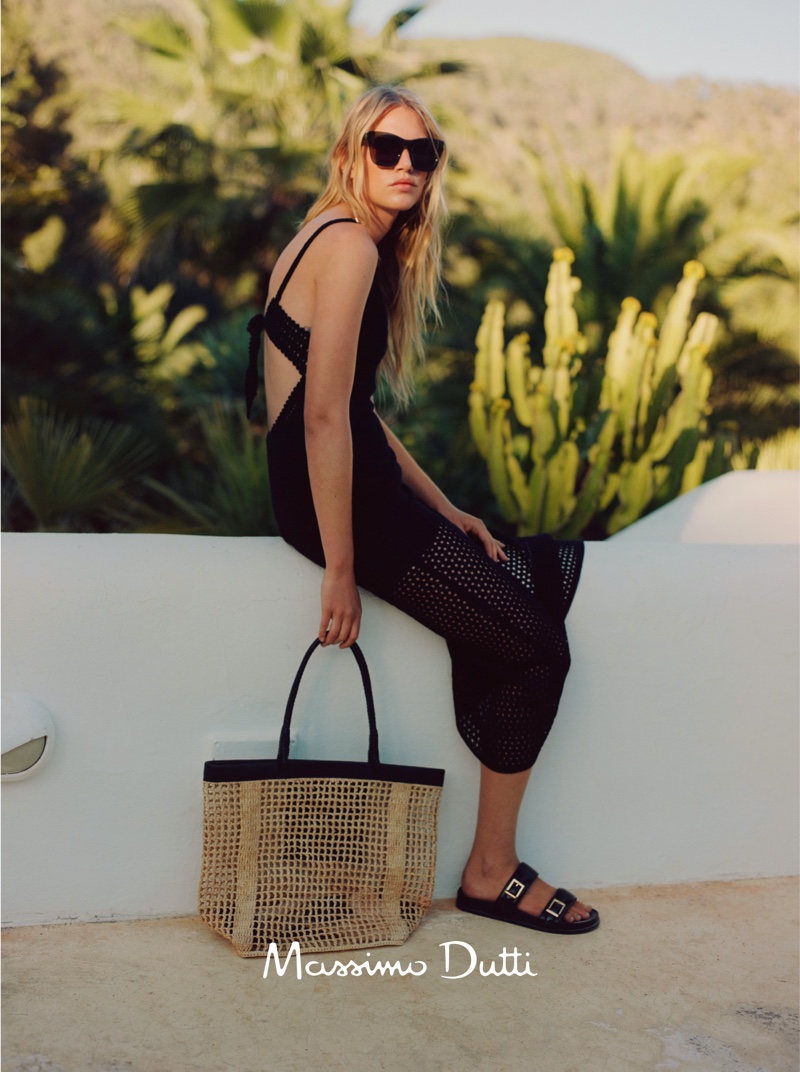 Taking center stage amidst the getaway backdrop is the radiant Nikki McGuire. Embracing the artistry of crochet, McGuire effortlessly exudes an air of casual sophistication in an array of crafted designs. From the ethereal allure of flowing caftans to the timeless elegance of crochet dresses, her ensembles capture the essence of carefree summer living.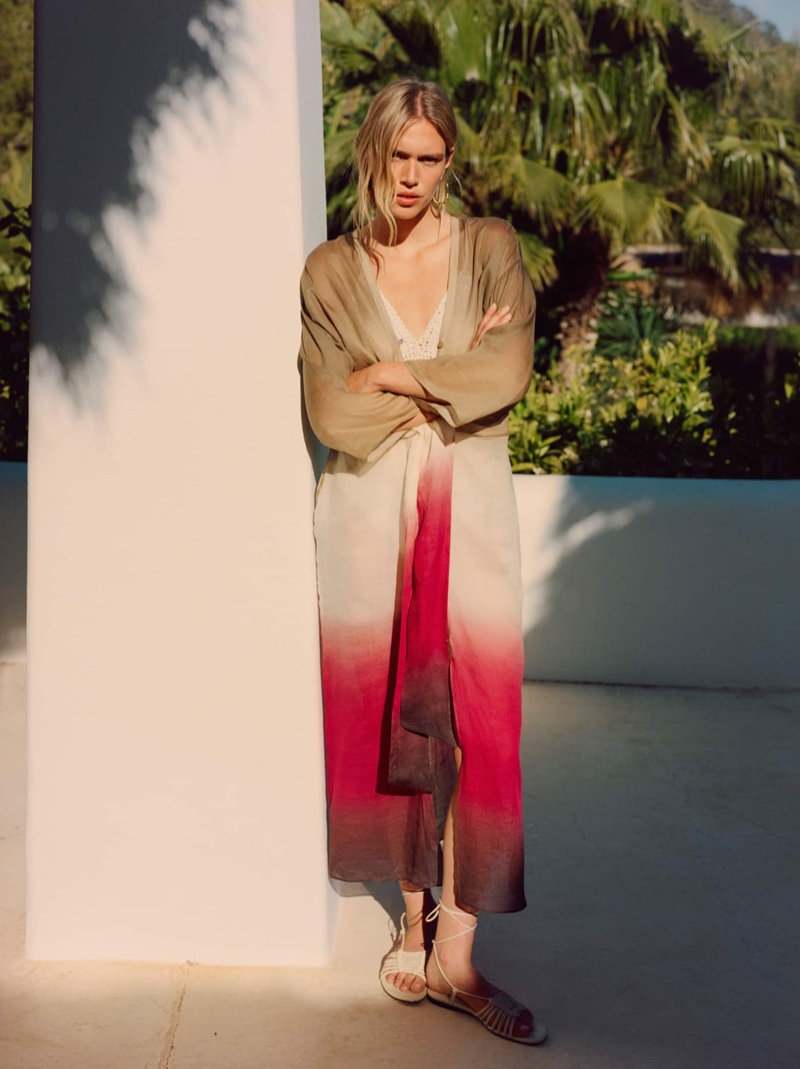 Adding an extra touch of visual intrigue to the Massimo Dutti summer 2023 collection are tie-dye prints and playful stripes, infusing vibrant energy into the sun-kissed aesthetic. With photographs captured by the lens of Misha Taylor, McGuire keeps it casual yet elegant, much like the Limited Edition spring collection from the Spanish brand.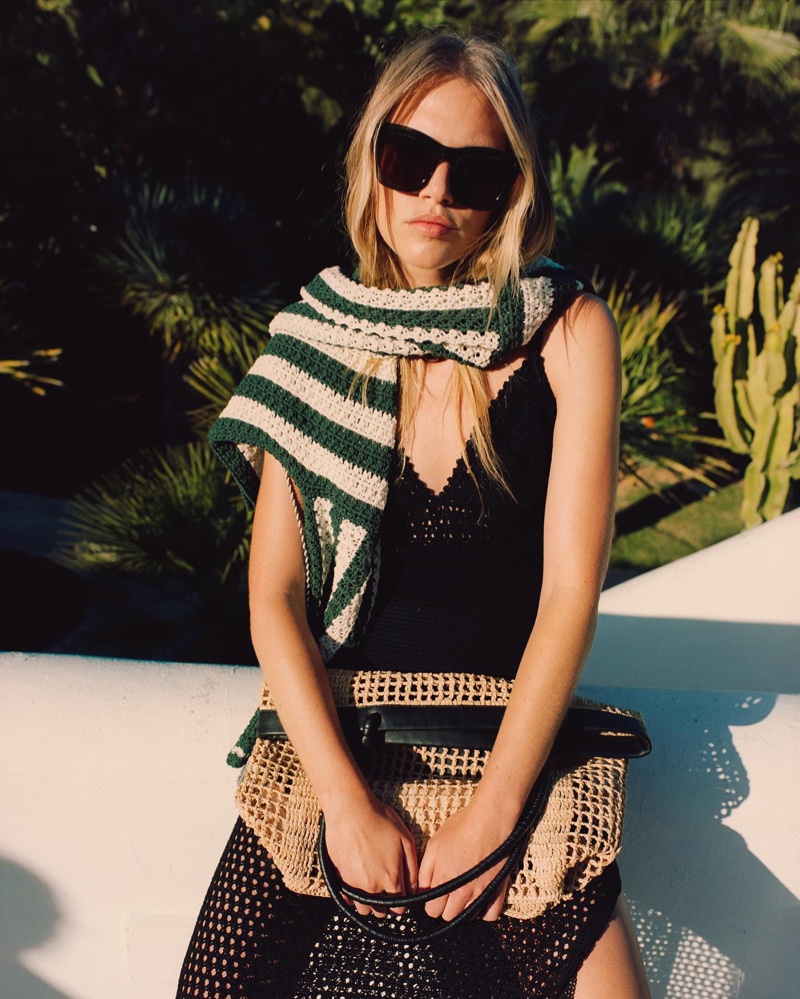 Styled by Delphine Danhier, the model accessorizes her looks with strappy sandals and woven bags. These thoughtful accents not only elevate the ensemble but also provide a seamless transition from the sandy shores to a vibrant beachside café.