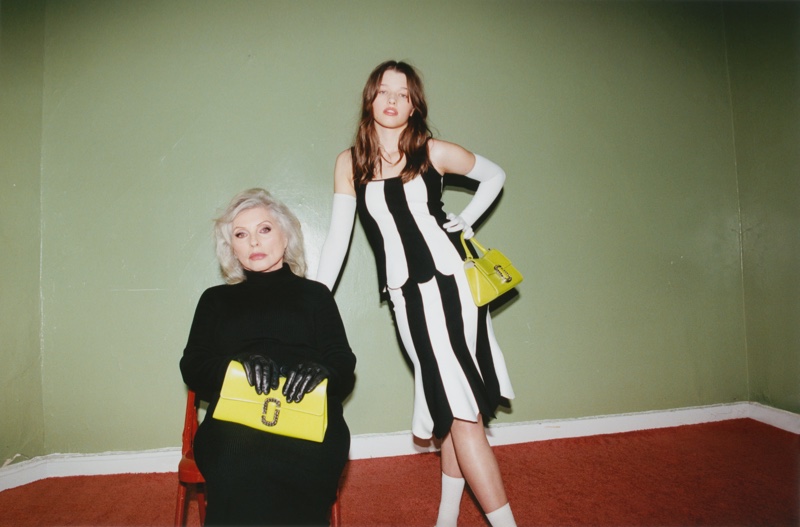 Marc Jacobs unveils the highly-anticipated St. Marc bag, showcasing its versatile charm through a captivating digital campaign. This star-studded affair brings together luminaries from the realms of music, fashion, and film.
Notable personalities such as 80s icon Debbie Harry of Blondie, the effortlessly cool Lottie Moss, rap sensation BK the Rula, visionary designer Mowalola, and rising actress Ever Anderson take center stage, expertly captured by the lens of Chris Rhodes. Sydney Rose Thomas styles the Marc Jacobs St. Marc bag campaign's impeccable styling.
Debbie Harry for Marc Jacobs St. Marc Bag 2023 Campaign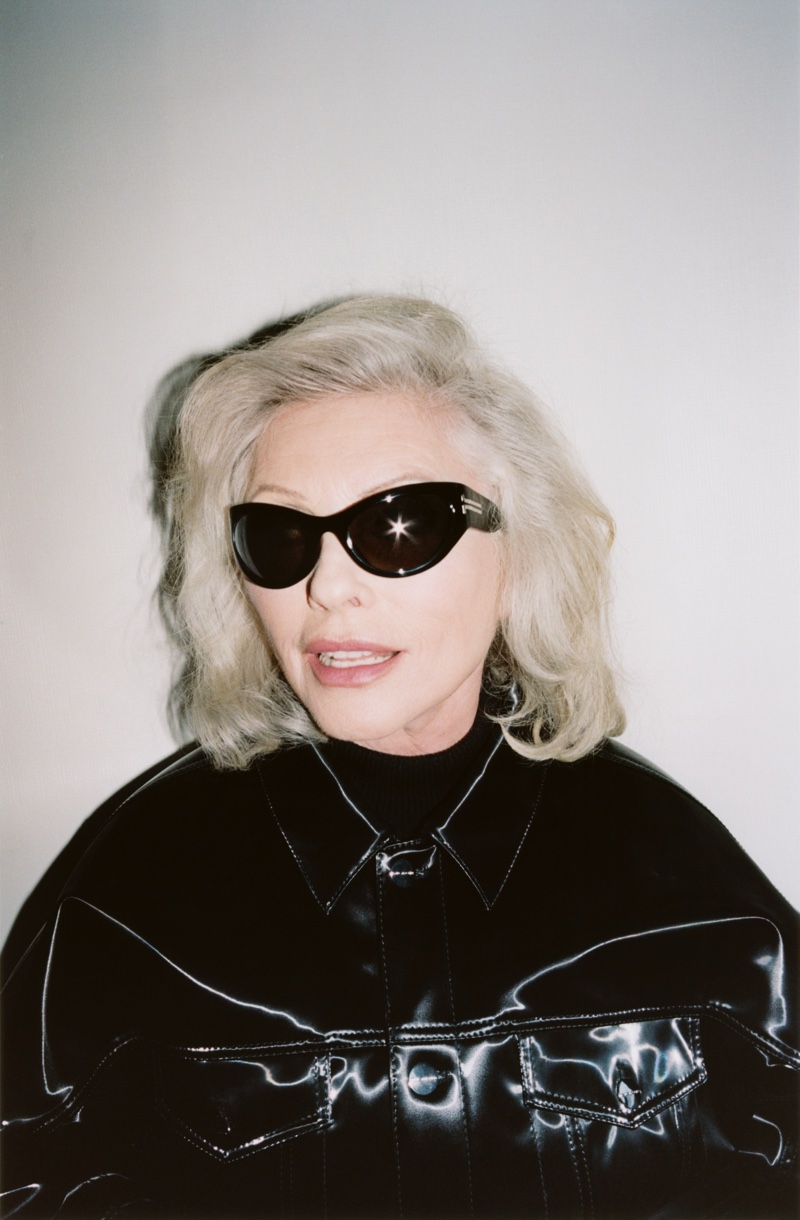 Debbie Harry, an icon of the 80s, exudes her signature coolness, donning her iconic dark shades while effortlessly rocking platform boots and oversized monogram prints. Her timeless allure continues to inspire generations.
The campaign not only spotlights the St. Marc bag's magnetic appeal but also highlights the brand's ongoing collaboration with notable personalities. Previously, the pre-fall 2023 campaign featured the enchanting SZA, and the Monogram spring advertisements starred the captivating Emily Ratajkowski.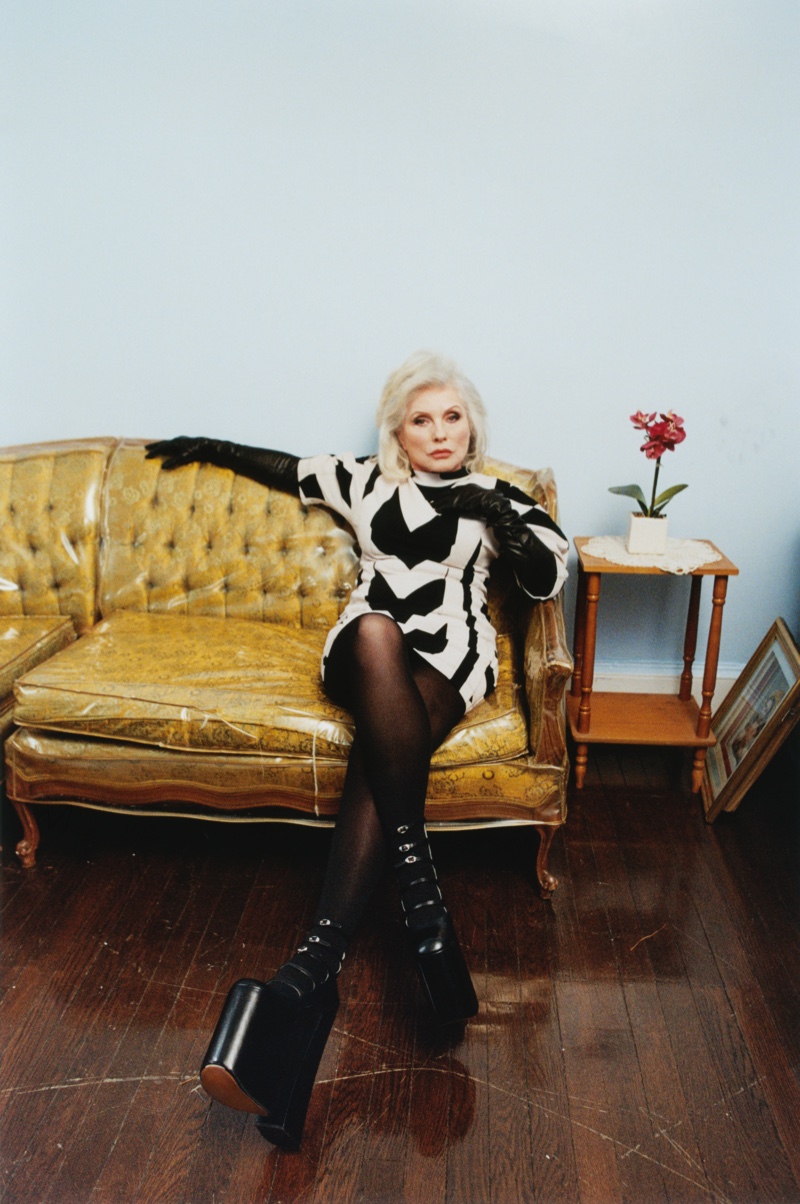 Lottie Moss for Marc Jacobs St. Marc Bag 2023 Campaign
Lottie Moss, the promising model and daughter of Kate Moss, radiates charm as she poses alongside a mysterious black cat in a striped dress and platform shoes. Another image showcases her in a monogrammed top paired with jeans, effortlessly embodying modern sophistication.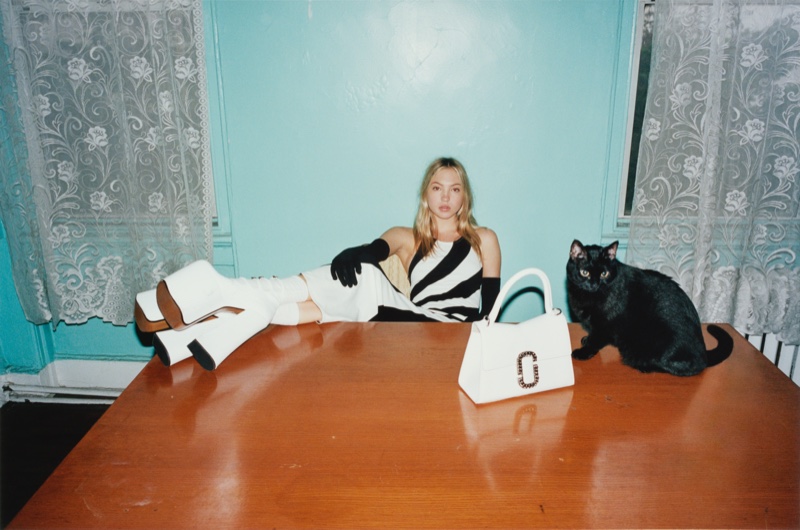 Mowalola for Marc Jacobs St. Marc Bag 2023 Campaign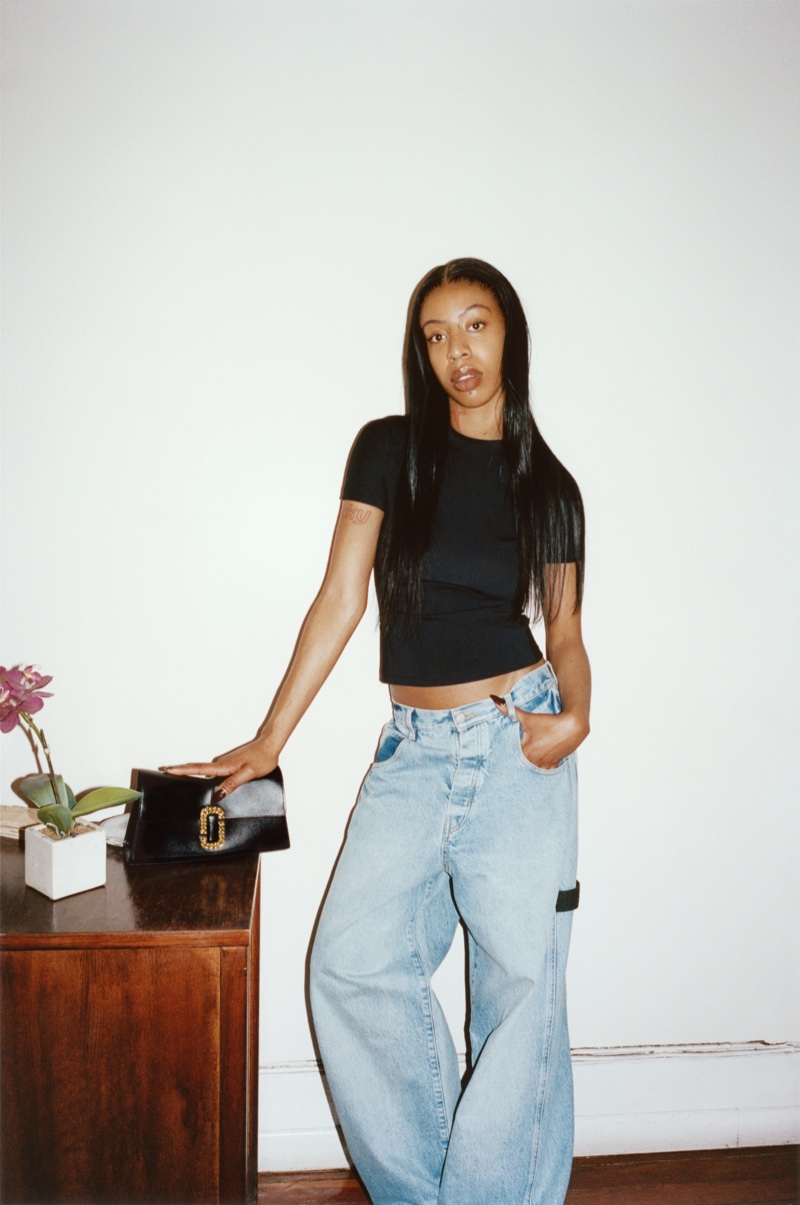 Embracing diversity in fashion, the updated Marc Jacobs bag embraces three alluring silhouettes. The top-handle version exudes timeless elegance, while the convertible clutch embodies versatility. For those seeking a compact yet stylish option, the mini top handle offers the perfect balance of practicality and refinement.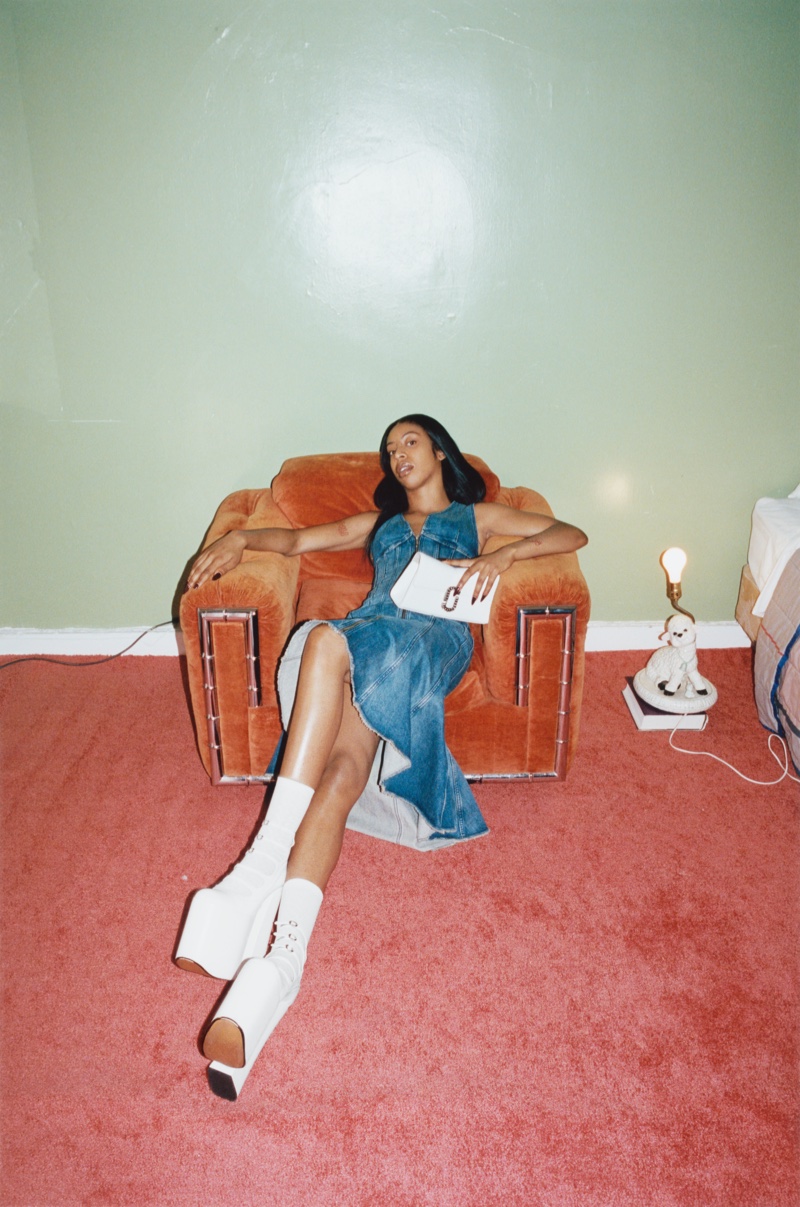 Ever Anderson for Marc Jacobs St. Marc Bag 2023 Campaign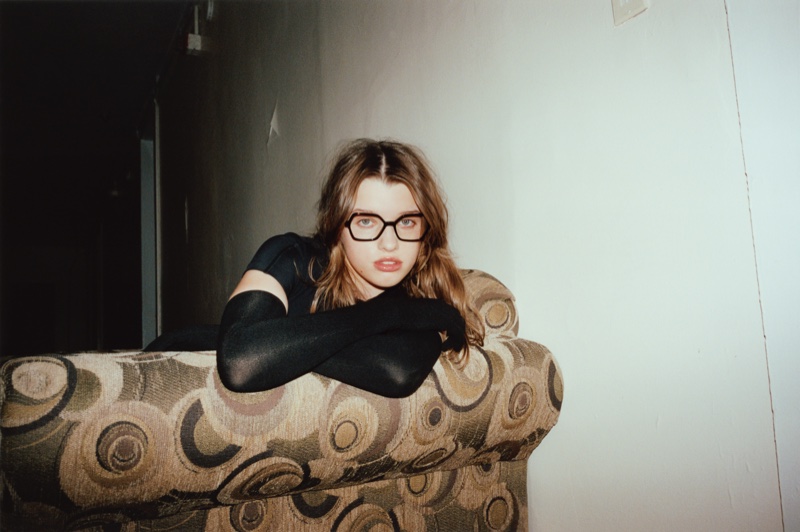 Stepping into the spotlight, Ever Anderson, the rising star of Peter Pan & Wendy, captures attention with her bold striped ensemble and statement elbow-length gloves. Embracing the Y2K aesthetic, she also effortlessly combines a ruffled denim skirt with a sleek black top, showcasing her versatile style.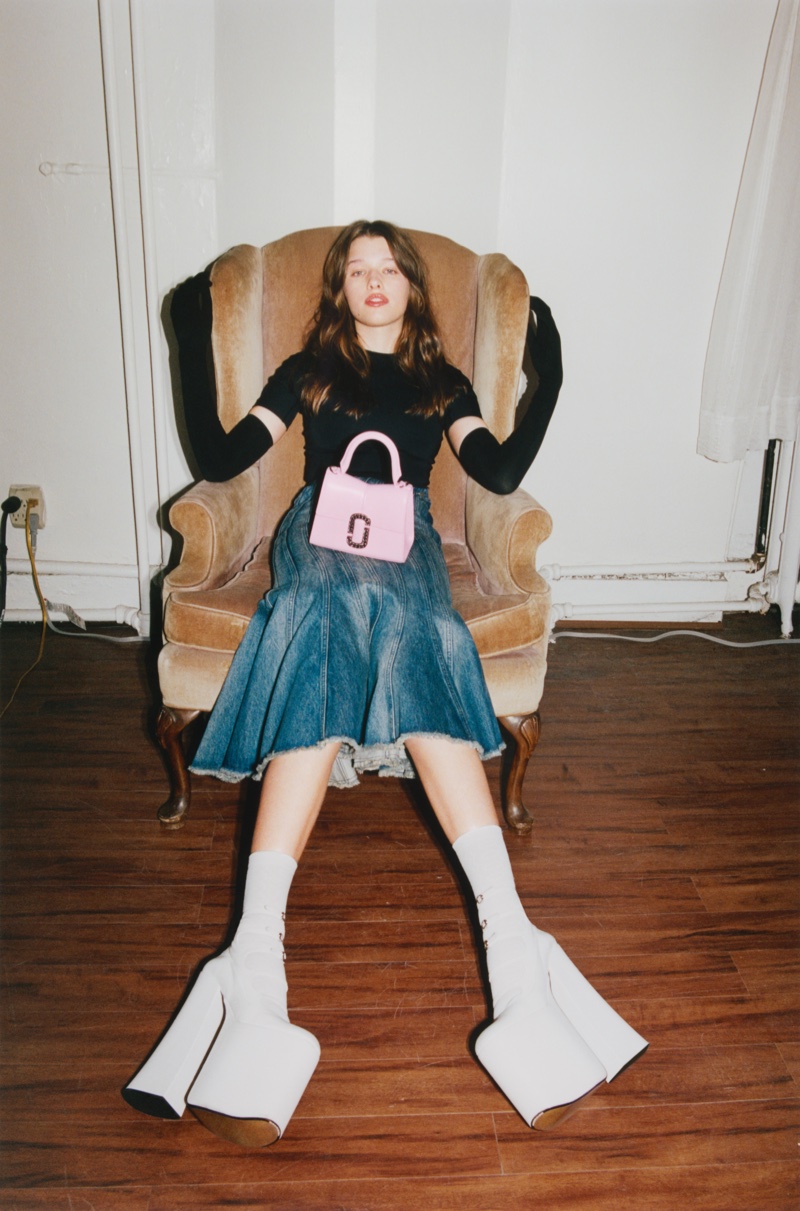 BK the Rula for Marc Jacobs St. Marc Bag 2023 Campaign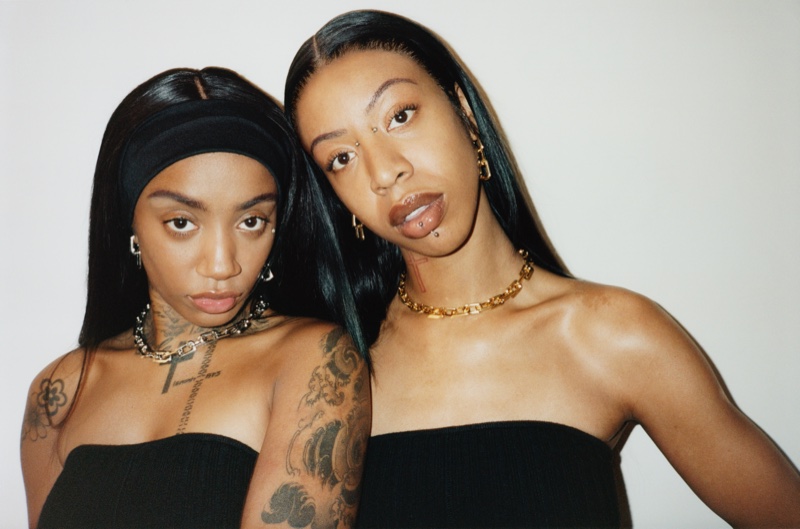 This latest iteration of the St. Marc bag builds upon its original debut on the illustrious Fall 2016 runway, elevating it with modernized elements. Crafted from opulent Italian leather, the bag showcases a refined M-shaped design that commands attention. Its crowning glory is the signature chain link J Marc hardware closure.