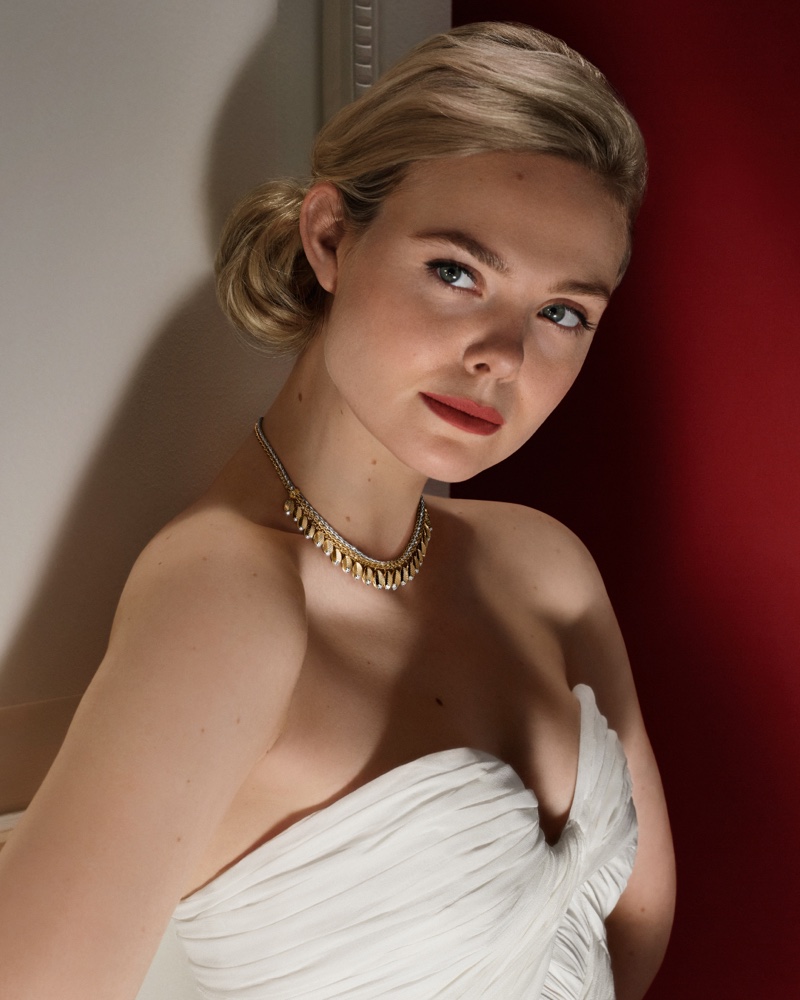 Cartier brings timeless elegance to its Grain de Café jewelry collection with the enchanting Elle Fanning as its ambassador. This collection pays homage to the legendary Jeanne Toussaint, a creative director at Cartier, in 1933. The essence of 1950s icon Grace Kelly reverberates through Fanning's portrayal, adding a touch of vintage allure to the campaign.
Elle Fanning for Grain de Café 2023 Campaign
Set against the captivating landscapes of the South of France, the Cartier Grain de Café collection showcases the Mediterranean's ethereal beauty, seamlessly merging nature's majesty with Cartier's craftsmanship. Each image and frame exudes a sense of timeless glamour reminiscent of a bygone era.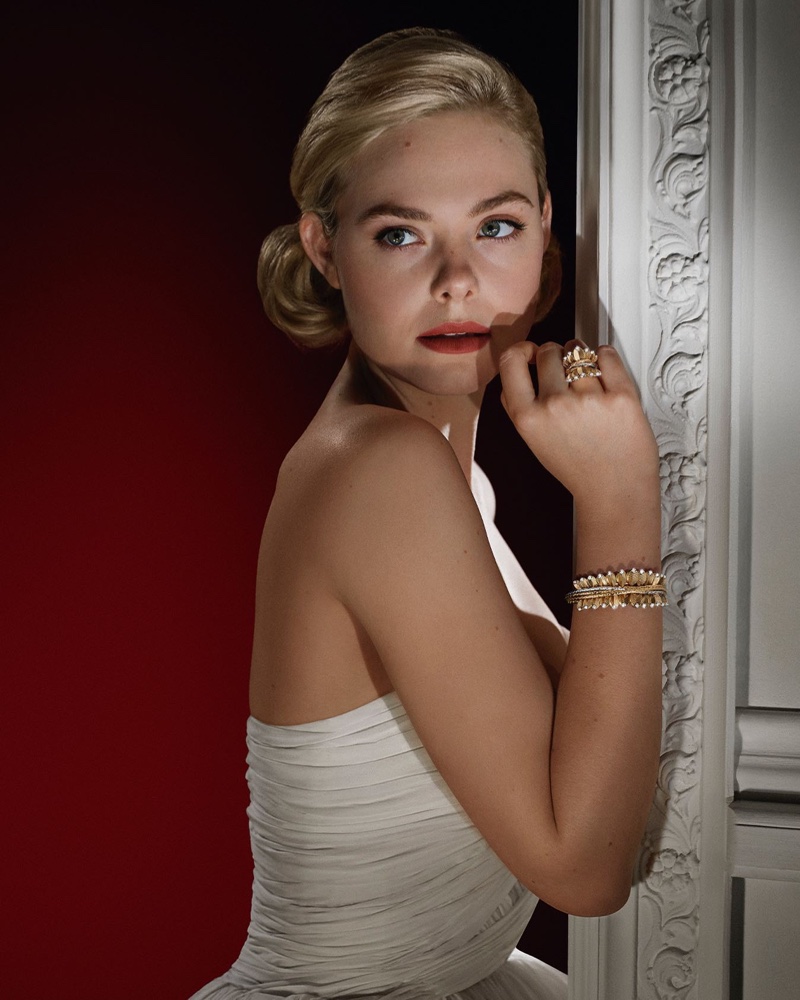 Beyond her role as a Cartier ambassador, Fanning recently graced the cover of Harper's Bazaar UK, bedecked in a couture creation from Dior. Her versatility and innate grace make her the perfect muse for these prestigious brands.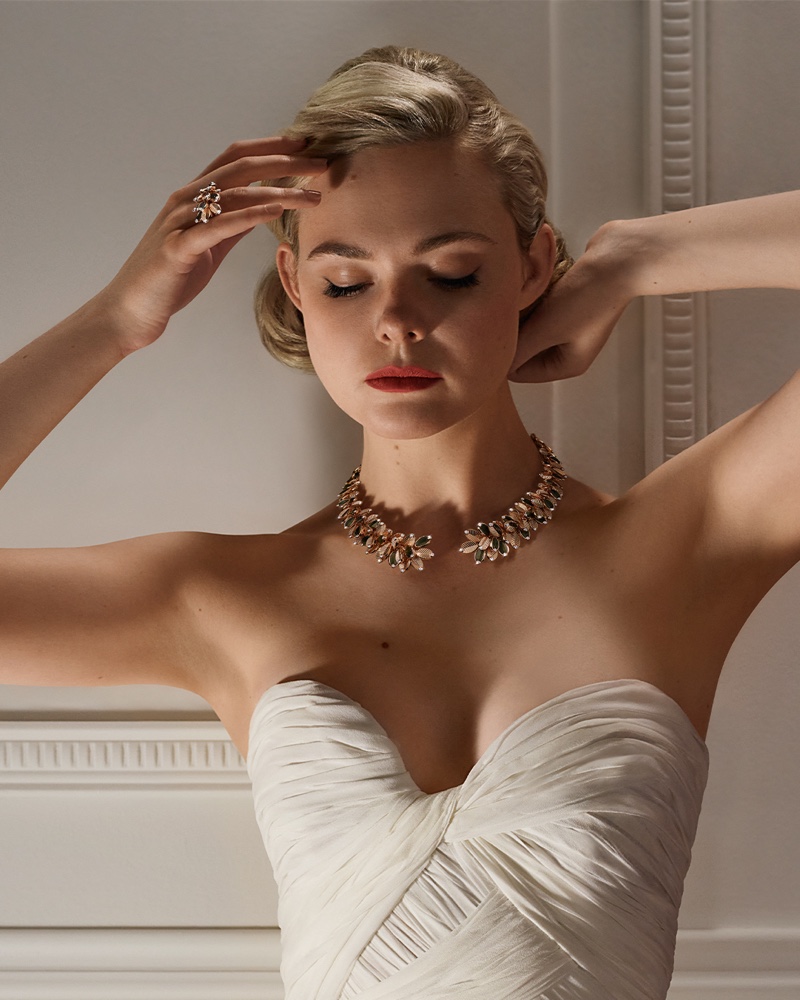 The accompanying short film, directed by Alex Prager, immerses viewers in a world of vibrant hues, skillfully playing with light and shadow. From day till night, Fanning effortlessly transitions between looks, capturing the essence of the Cartier aesthetic in every frame.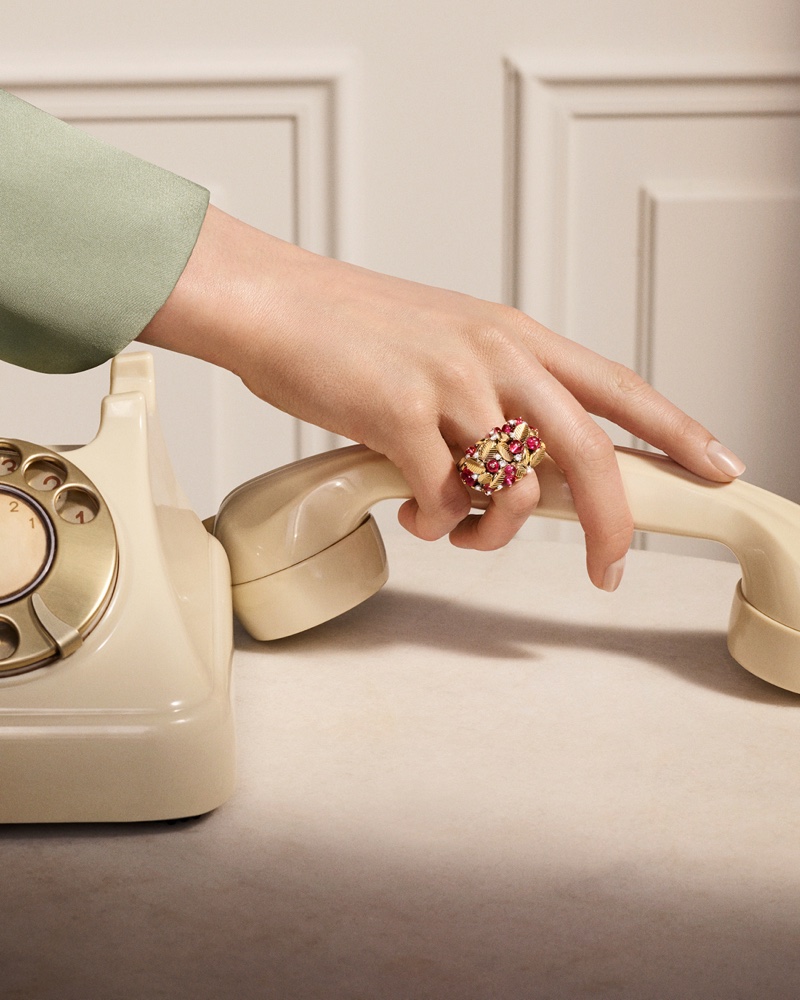 In joining the Cartier family, Fanning follows in the footsteps of the stunning Vanessa Kirby, who has become the face of the La Panthere fragrance. Together, these two blonde beauties epitomize the timeless allure and sophistication that Cartier has come to represent.