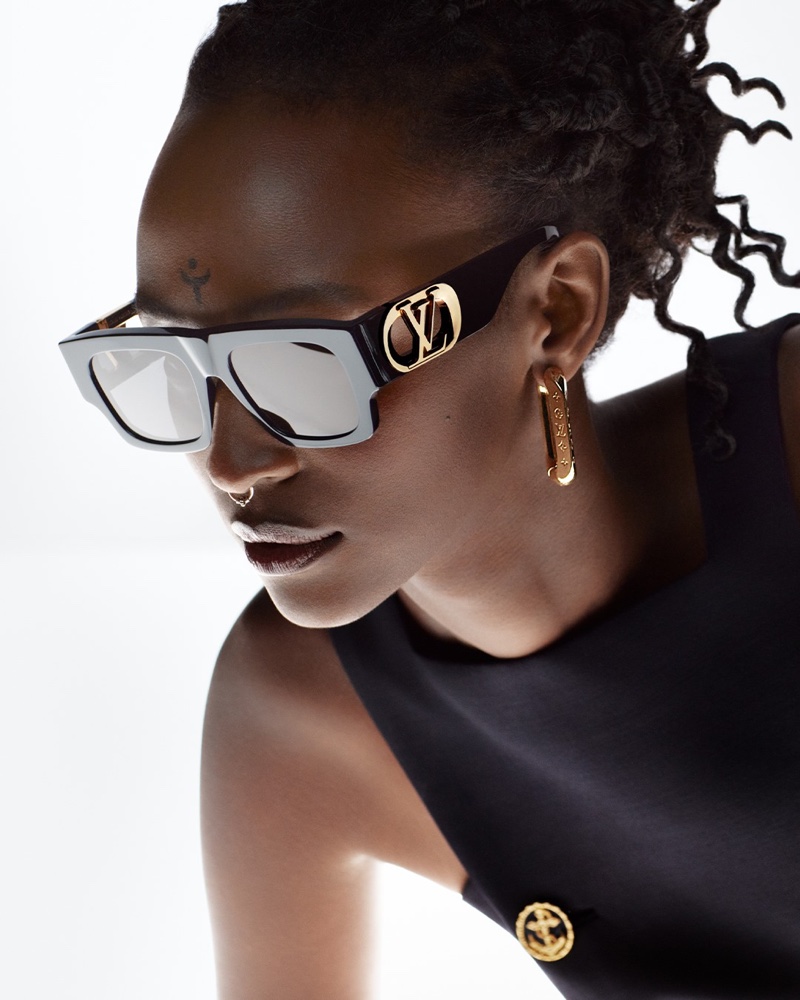 Louis Vuitton puts the spotlight on shades with its 2021 sunglasses campaign. Featuring stars from the world of film and music, actress Chloe Grace Moretz, singer Lous and the Yakuza, and K-pop star Somi pose in polished shots. Lensed by Julien Martinez Leclerc, the trio light up images in sleek eyewear. 
Designs range from classic squares to pilot silhouettes. Styled by Elodie David Touboul, the girls wear statement tops to go along with the chic accessories. Iconic signatures of the brand, such as the LV logo and monogram flowers, stand out in gold accents. The trio also appears in a short film featuring techno music alongside flashing lights.
Related: Stacy Martin Pops in Louis Vuitton Pre-Fall 2021 Campaign
"Boasting exceptional quality with contemporary lines, the collection includes a variety of frames to adorn any face. For the new campaign, Lous and the Yakuza, Chloé Grace-Moretz, and Somi show off this season's sunglasses," the fashion house states. 
Louis Vuitton Sunglasses 2021 Campaign