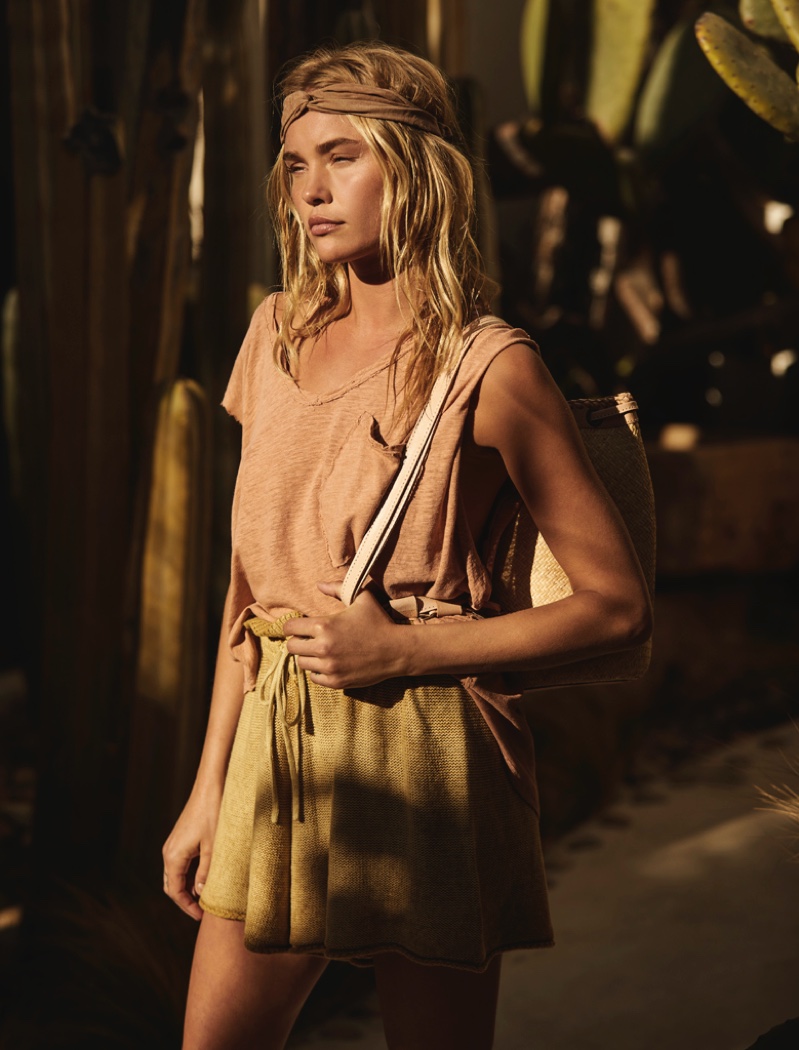 Free People offers up relaxed and boho-inspired looks for its May 2021 collection. Photographer Adam Franzino (Atelier Management) captures model Brooke Perry in a new catalog. Styled by Coryn Madley and Rooney Roark, designs include warm-weather essentials like denim overalls, distressed shirts, and airy dresses.
Related: Myrthe Bolt Embraces Bohemian Looks From Free People
Free People highlights its in-house labels, including We The Free and Endless Summer. Soaking up the sun, the blonde shines in new season looks. Brooke gets accessorized with puka shell necklaces, crochet bags, and slip-on sandals. Emily Bonner produces the shoot.
Free People May 2021 Catalog by Adam Franzino