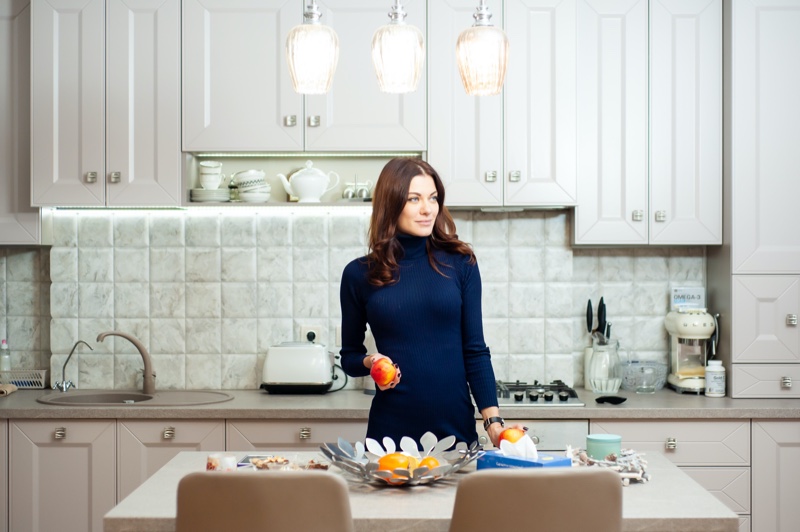 When you are cooking in the kitchen, it is unlikely that you are going to pay much attention to how you look or the clothes that you are wearing. Yet, why not? The way that you look and the clothes that you wear make a massive difference. So, if you want to feel more confident and comfortable when you are cooking in the kitchen, then why not pay more attention to your outfit? If you are looking for ways to feel good in the kitchen, then you have come to the right place. So, continue to read on to learn just how to do that.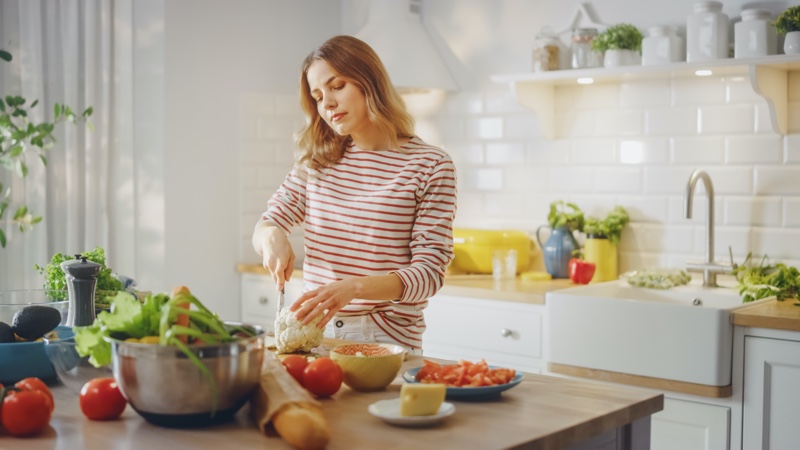 Wear Clean & Comfortable Clothes
While it may seem obvious, this is not necessarily the case. How many people put on some fresh and comfortable, clean clothes when they are going into the kitchen? If you are one of the people out there that does not make sure that they put on some comfortable clothes, then you may want to change this habit. You don't want to wear uncomfortable styles since it will probably be hot in the kitchen. Wearing high heels or your favorite body-conscious dress is just impractical.
Additionally, you don't want to wear too loose clothes as they could catch on pots and pans or even catch on fire. It's also crucial that your clothes are somewhat clean, even an apron if you wear one. A dirty apron can get dust, hair, and even bacteria in your food, and no one wants that. Ideally, you want to make as little mess as possible when you are cooking so that when you finish, you spend less time cleaning up. That is why wearing clean clothes is a great motivator and incentive to keep clean. This will not only help you to be more hygienic but feel and look good too. So really, it is a win-win situation.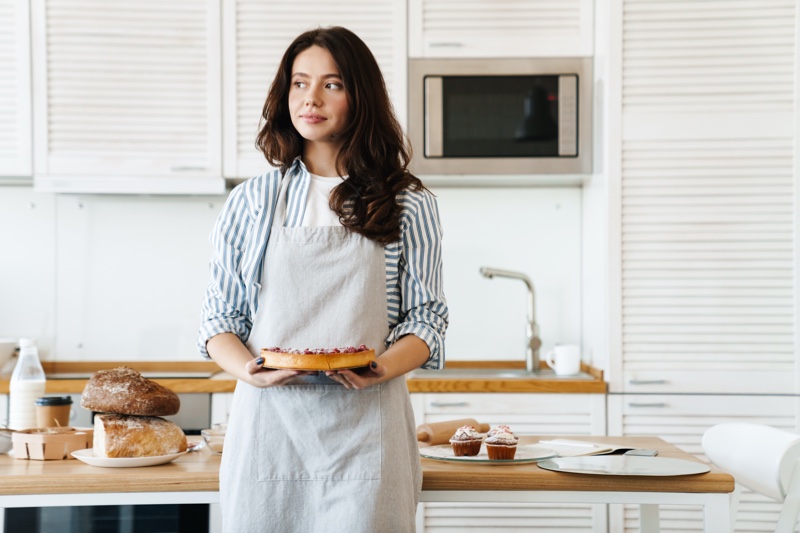 Purchase Some Cute Chef Accessories
Another way that you can make sure that you look and feel good in the kitchen is by purchasing some cute chef accessories. While optional, chef accessories are must-buys if you truly want to look and feel good while cooking in the kitchen. Simply by getting some accessories, such as hats for chefs, you can feel more confident in the kitchen. It may sound silly. However, simple additions such as these can help you look and feel the part. If you are cooking with young children, buying accessories such as chef hats can help them to feel like real chefs, encouraging them to take cooking seriously. So, do not underestimate the power of clothes and accessories. To bring the mood up and encourage you to become a better cook, you may wish to look into buying some chef accessories and clothes.
Have a Clean Kitchen
Another top tip that you can use to look and feel good in the kitchen is to ensure that your kitchen is clean. This is a relatively simple yet effective way to make yourself feel better when cooking. So, before you cook, make sure that you clean first.