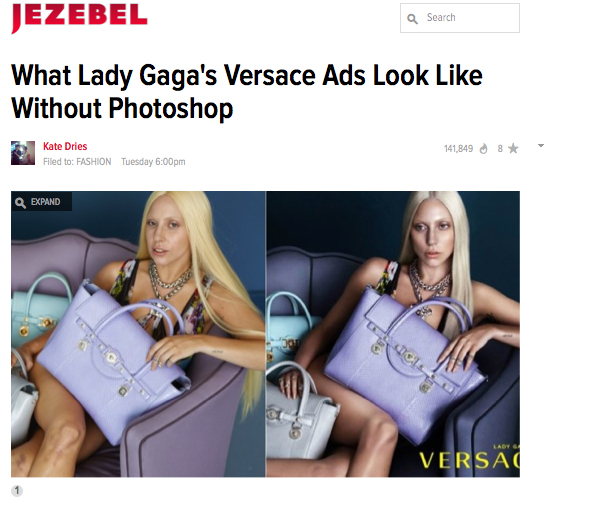 Screencap from Jezebel of unretouched advertisement
Late last year, Lady Gaga's spring advertisements for Versace broke and now here is a look at the unretouched versions courtesy of Jezebel. The change between the original and final product is obvious to say the least. Considering all the discussion recently about retouching in fashion images such as the aerie lingerie campaign, it's interesting to see the change before the alterations and the finalized image. See more of the photographs on Jezebel.com.
FINAL VERSIONS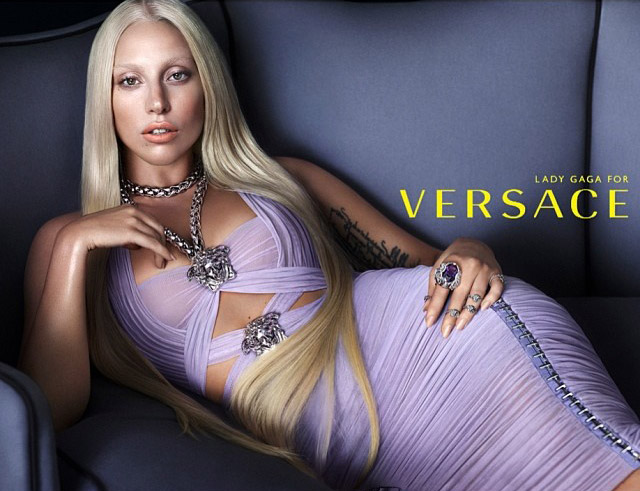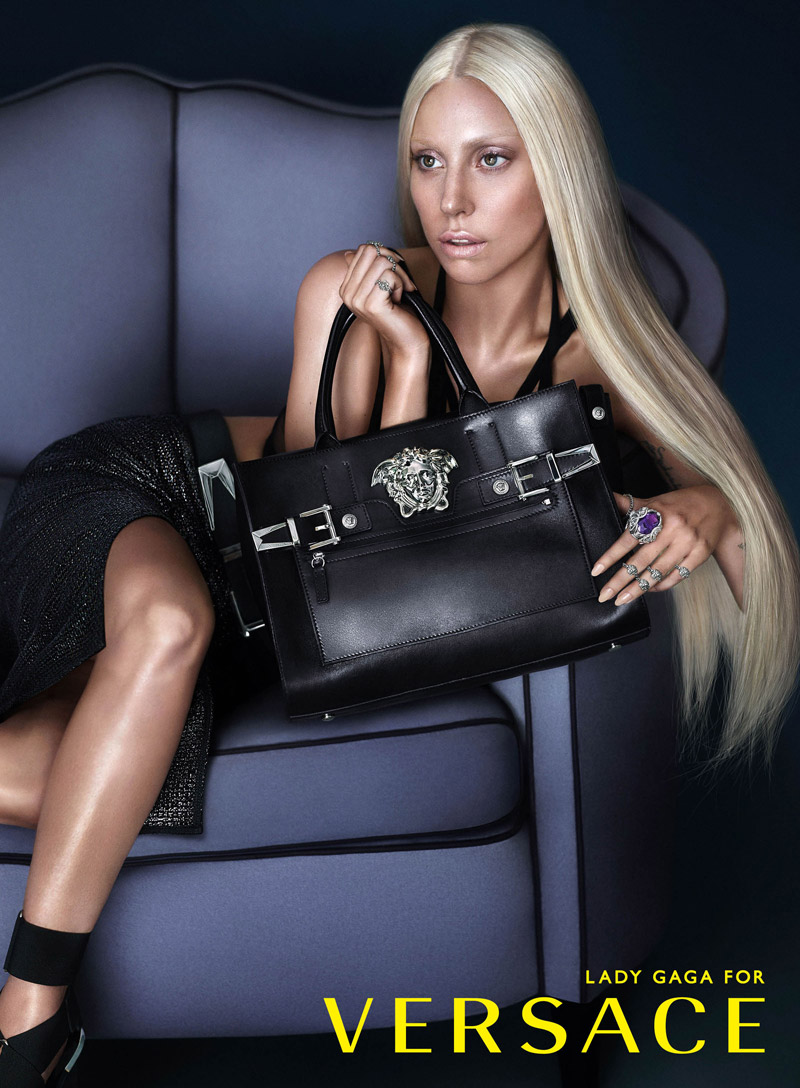 Enjoyed this update?