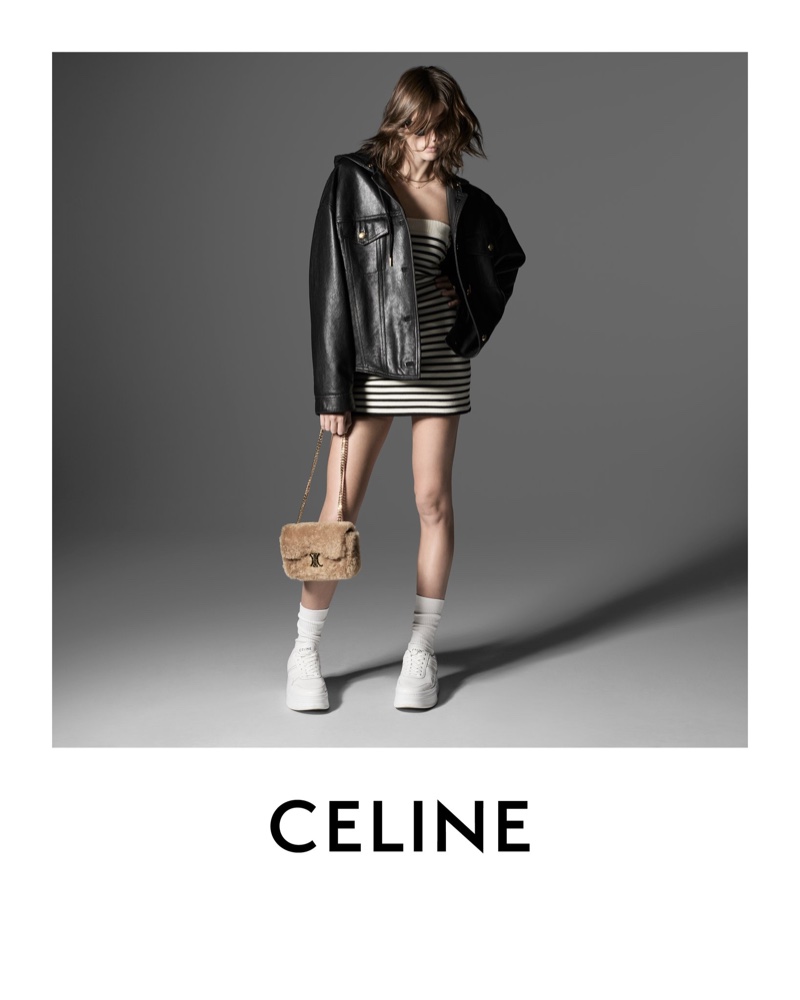 Kaia Gerber re-establishes her relationship with fashion label Celine for its summer 2022 campaign. Hedi Slimane, the brand's artistic director, pictures the brunette model on location in the South of France in Nice. The shots were taken in October of last year and feature Kaia in designs from the spring collection while modeling for a series of predominantly black and white photographs.
Celine Spring/Summer 2022 Campaign
In one photograph, the American model is shown sporting a leather jacket, a striped mini dress, and the Triomphe Chain Shoulder Bag (shown in a short film), among other things. Another image features Kaia in a close-up shot, with cat-eye sunglasses on her face. In addition to her oversized hoodie and camouflage jacket, the Celine woman looks chic in a pair of block sneakers.
Related: Kaia Gerber Takes the Spotlight for Ports 1961 Spring 2022 Campaign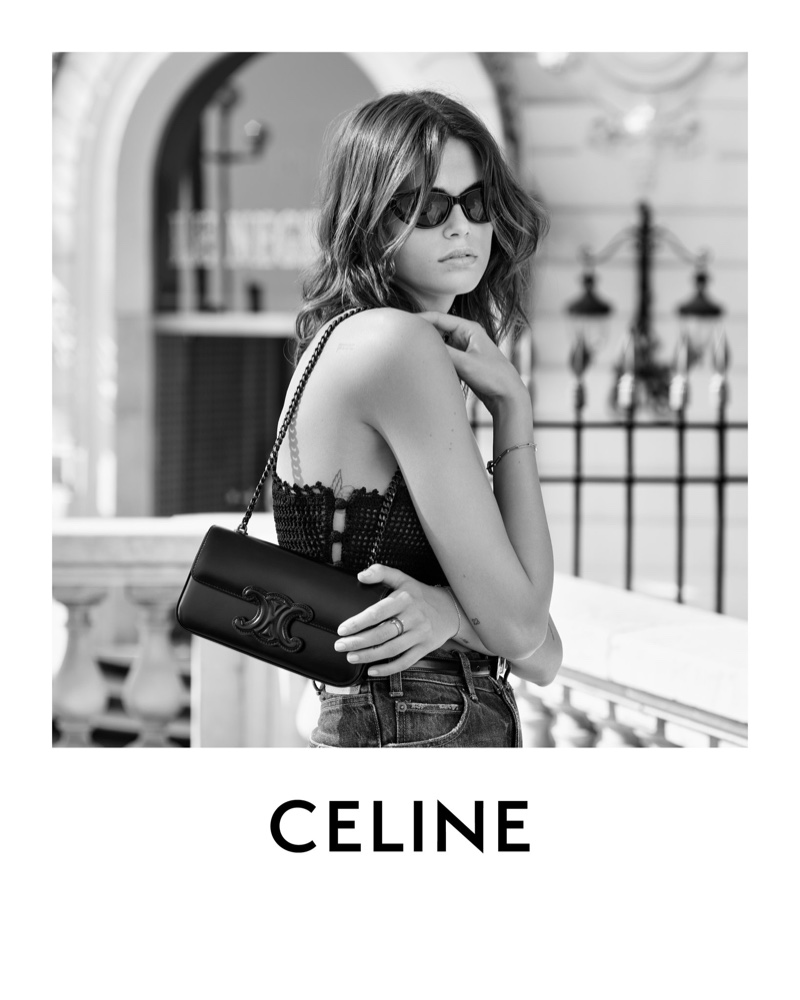 Later in February, the brand unveiled even more images from the campaign. Key pieces shown include a Celine Paris crop top, red leather Chasseur jacket, and relaxed jeans. Kaia has also appeared in advertising for the brand in the past, including the spring and winter 2021 lines. The summer collection is available online and in stores now.