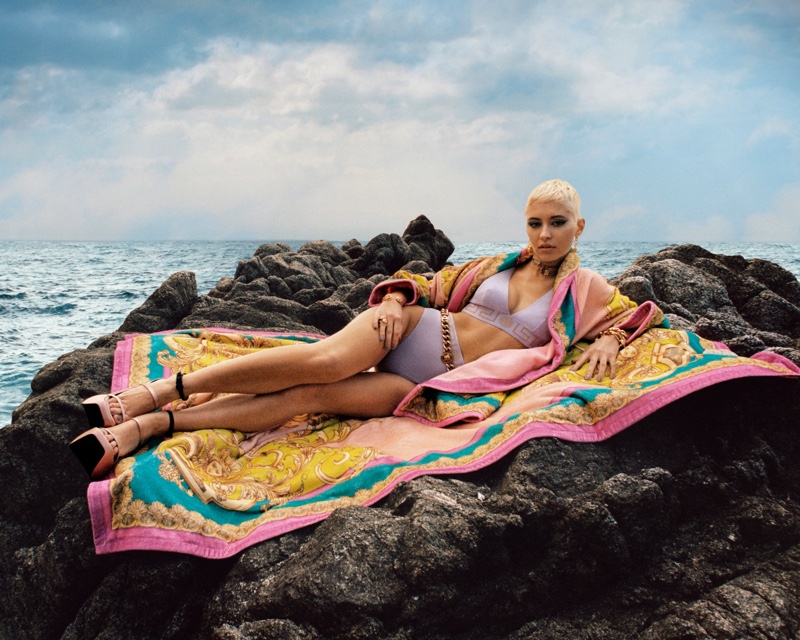 Swimwear season is here, and Versace celebrates with its La Vacanza summer 2022 campaign, featuring model Iris Law. The daughter of Jude Law strikes a pose in front of the lens of Camille Summers-Valli, rocking her bleach blonde short hairstyle. In the photographs, she can be seen wearing plunging bikini sets as well as a one-piece swimsuit.
Versace La Vacanza Swim 2022 Campaign
Iris Law appears in a close-up photograph while wearing the Medusa Biggie sunglasses and a Greca Border bikini top in hot pink. Another image shows the beauty in a black bikini while holding a snorkel mask. An accompanying short film shows captivating shots of the blonde, with a male model dropping his drink in astonishment. Don't forget to see Iris in the Versace Dylan Purple fragrance advert.
Related: Emily Ratajkowski Rocks Biggie Style in Versace Eyewear Spring 2022 Campaign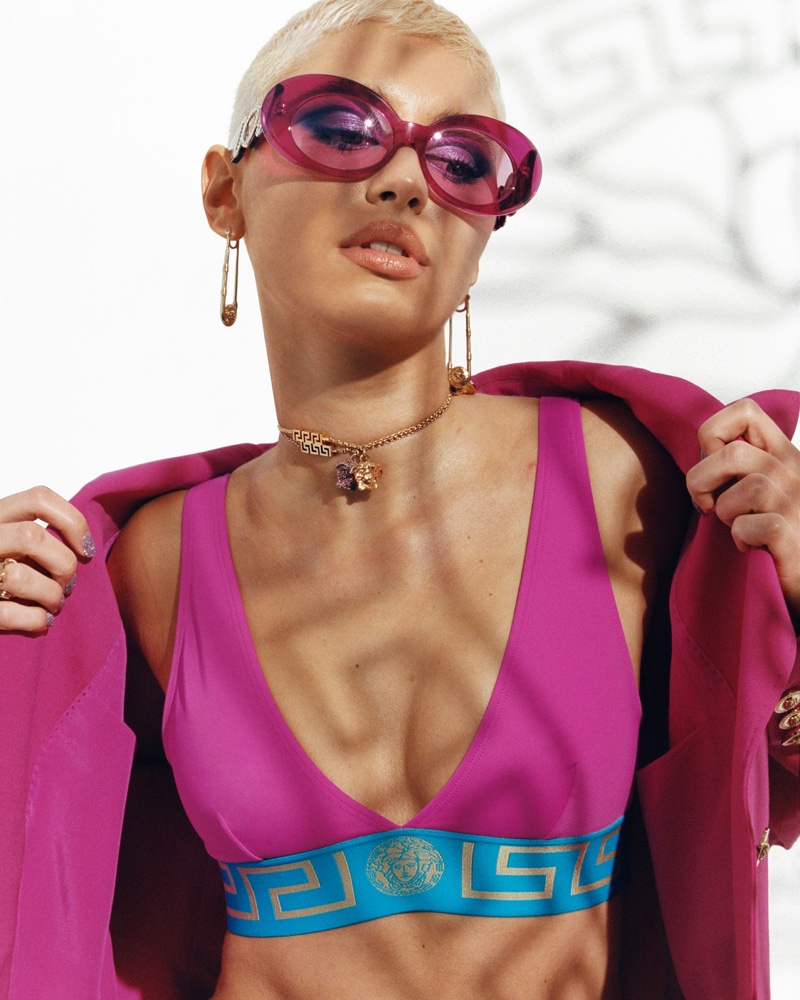 Summer vacation luxury should look beautiful and seductive, but also be expressive and fun. We have a star in Iris whose unique attitude has all of these elements and I'm really excited that she's part of this campaign and now part of the Versace family!

Donatella Versace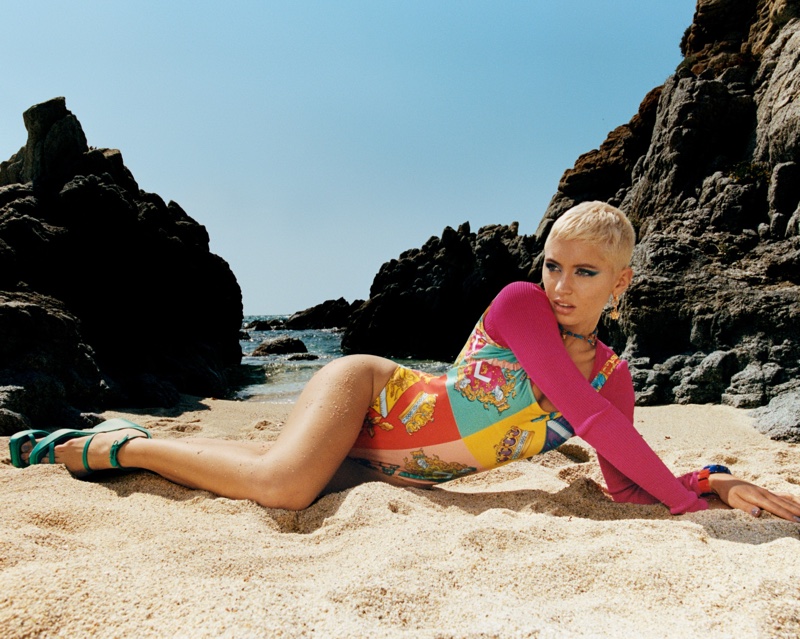 In addition, the Barroco print stands out with several different pieces styled by Allegra V. Beck that feature colorful combinations. Iris Law showcases a stylish footwear selection by wearing the vibrant Medusa Biggie Mules adorned with gold-tone hardware.