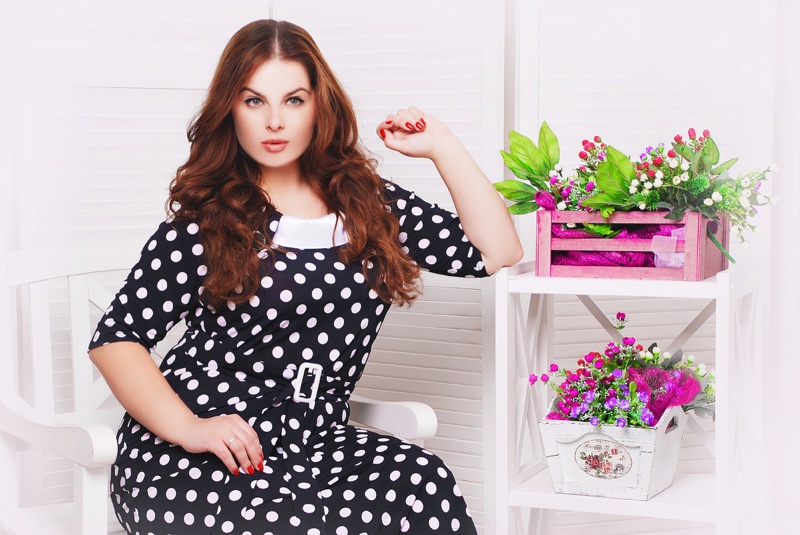 Plus size clothing is much more abundant than it was twenty years ago, and with more style options than ever before. However, there are still limitations on what you can find in department stores, forcing many plus size ladies to turn to the internet for a greater selection. While some department stores are catching up, still others have no idea what "plus size" means, and don't understand that it's not the same as maternity clothes. If you've got an important meeting, banquet, or another event to attend, you'll want to find something both comfortable and formal. Here's how to shop for plus size formal wear.
Know Your Retailer
The first step of the process is to know your retailers. Knowing which retailers have a good reputation for stylish plus size options and which still lump maternity and plus size together is the key to minimizing frustration and making the shopping process more simple overall. Put together a list of plus size women's clothing brands that you want to try out, then check the reviews and their plus size options before buying.
Be sure you know what you're looking for as well before you shop. If you're looking for plus size formal dresses from e-tailers like 11 Honore, you'll want to search higher-end brands and designers. If you need something like a stylish blazer or dress pants, you can probably settle for a retailer like Target or Nordstrom.
We can only hope that retailers all over the world continue the trend of catching up with the fact that not all ladies are shaped or sized equally, and that's ok. With more and more style options becoming available, and specialized retailers dedicated to making plus size ladies feel beautiful and comfortable in their clothing, the fashion world is adapting to meet the needs of a niche that's been ignored for far too long.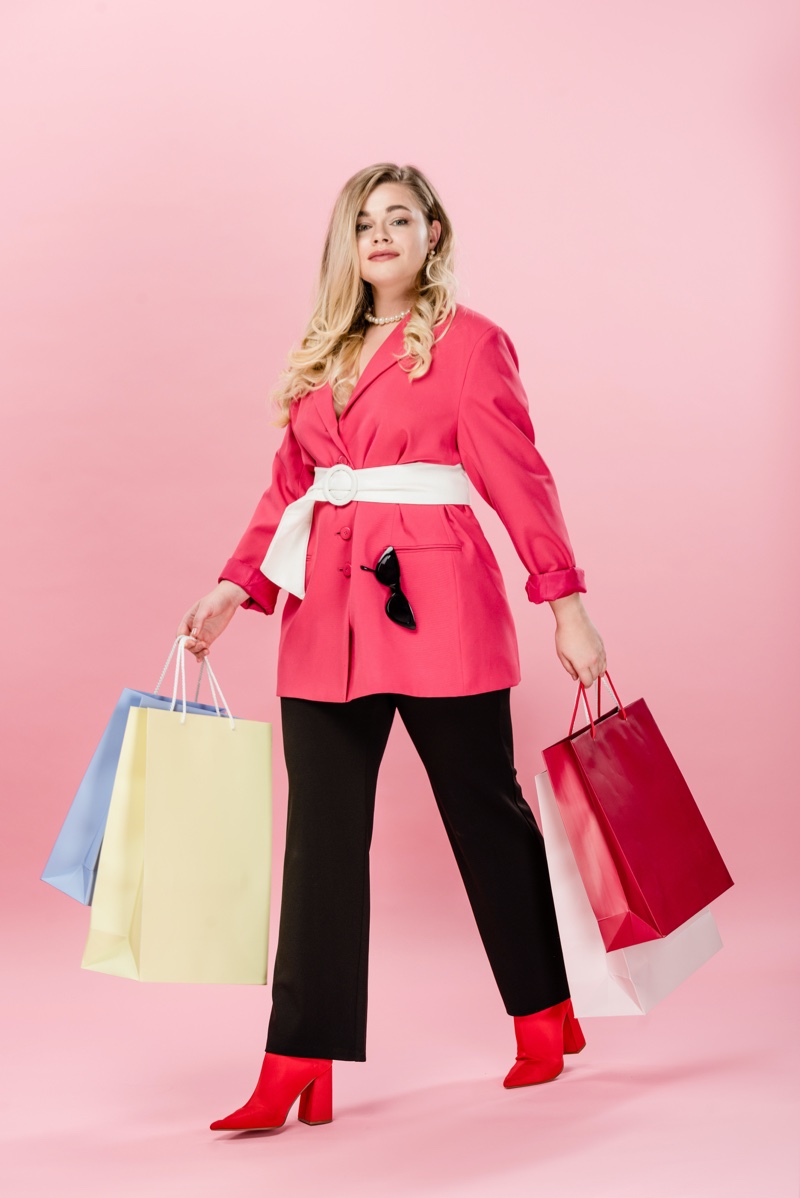 Try it On First
If you're shopping online, this is obviously not an option (except with these sites).  However, if you've braved the racks of your traditional department or clothing store, you should absolutely try on everything before you buy, Yes, everything. Some of you are undoubtedly shaking your heads thinking, "Obviously!" but many people don't try on clothes before buying them.
If you're a plus size lady, you know that department stores are notorious for carrying uncomfortable or unstylish clothing in larger sizes. Trying on the clothing will help you feel the shape and size of the fabric and how it conforms to your body, so you don't have to come back in a few days because the shirt you bought rides up to high or fits too tight around the chest.
Save yourself the extra trip and the frustration by trying your clothes on first. If you're shopping online, be sure you're aware of the return policy and return anything that doesn't fit right. Getting yourself measured is the best way to ensure that you're getting exactly the right size every time, so if you have never measured yourself, the sooner you do it, the better!
Shop Online
Don't get us wrong; not all department stores are bad or lack plus size options, but if you want a large variety of styles, fits, and fabrics, shopping online is your best bet. The internet gives you access to e-tailers from all over the world, effectively increasing your options tenfold. Online retailers usually have better prices as well, and many of them offer free shipping!
Buying online allows you to better customize your search options and style. If you don't like blazers at all, you can omit them via website filters when you use the site's search bar. You can also shop within specific price ranges, ratings, and more. This level of customization simply can't be matched by department stores, and you'll be glad to know that the clearance rack still exists on many retail websites.
Shopping online warrants its own level of discretion, however, and it's important to ensure you're purchasing from a reputable retailer. Check the user reviews of both the brand and the clothing you want to buy to be sure you're buying high-quality items from a trusted brand.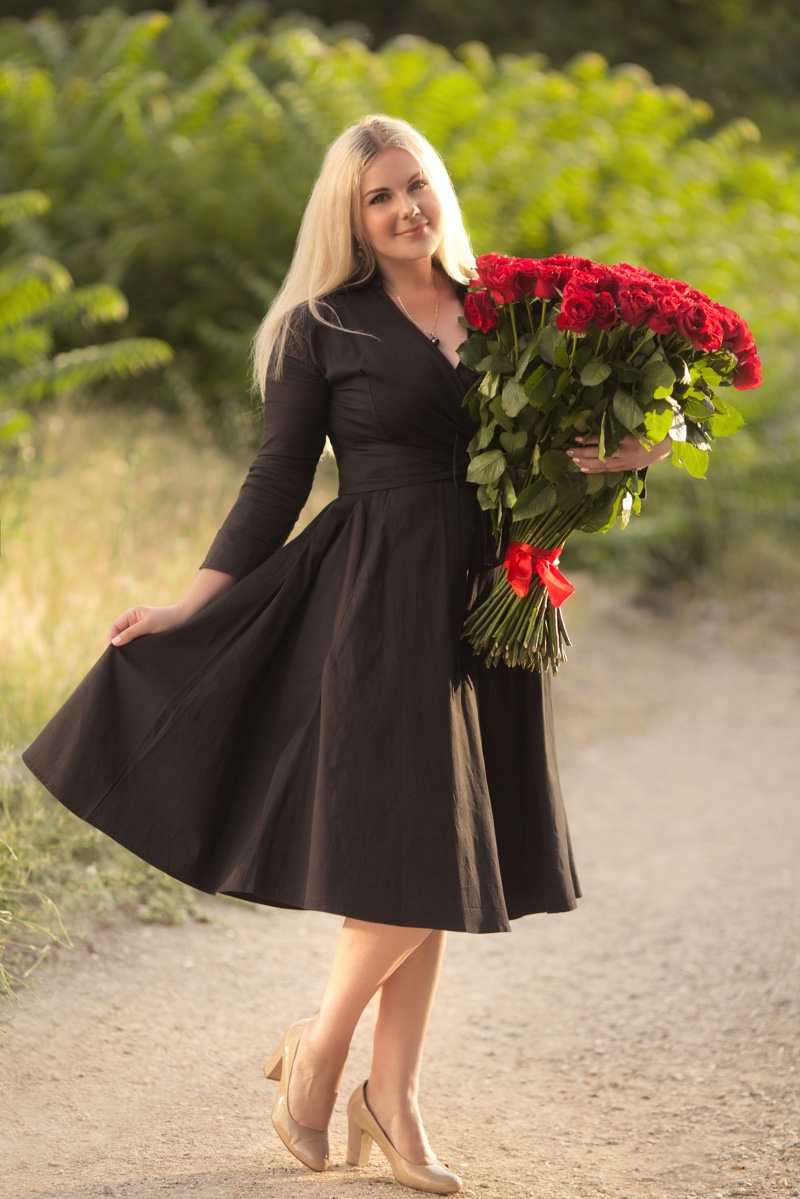 Price Isn't Everything
Price is an important aspect of your shopping experience, particularly if you're on a budget. While the cost of an item can have a serious impact on your decision to make the purchase or not, we must remember that price isn't everything. Generally, when it comes to clothing, the higher-priced items can be made from better materials and with greater care, but that's not always the case.
In fact, sometimes that high price tag is only there because of the name of the brand that's on the tag. The piece could be similar to or almost exactly the same as a department store piece, but since it bears [insert well-known brand name here] on the tag, the price automatically doubles or triples.
You don't want to break the bank when shopping for plus size clothing, but you also shouldn't go as cheap as possible either. Cheaply made clothing is usually uncomfortable and isn't made well, so you'll just end up replacing it anyway. Spend the extra money on something that's high-quality and stylish for a better investment.