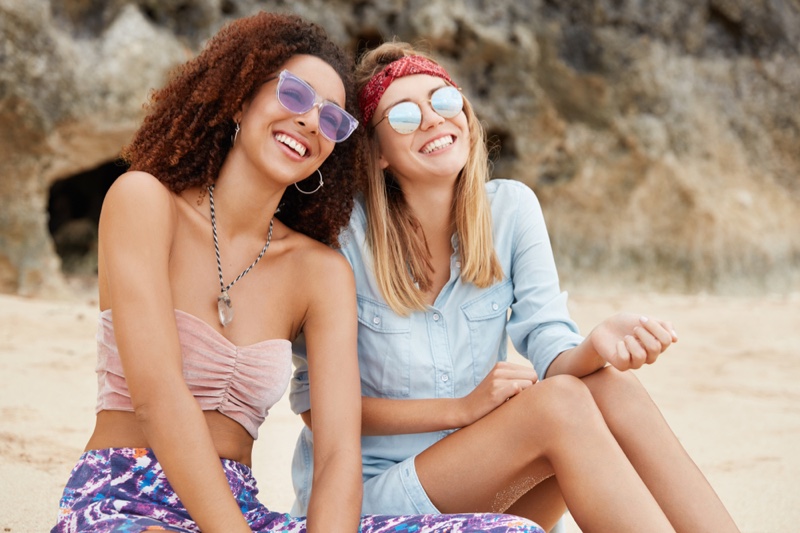 Everyone that is a member of the LGBTQ community knows that their romances tend to be far different from the experiences of straight people. Even fashion choices are different in this sense. The next time that you are preparing for a date, use these fashion tips to look and feel your best. You'll be glad you did!
Style, Beauty, and Personal Identity
The interplay between the current style, your innate beauty, and personal identity is important to the process of preparing your outfit for a date night. Not every look is going to work on you. Also, while it is a good idea for you to expand your look, you should never dress in a way that is not you. If you are a woman that likes to be masculine, don't feel like you must show up on a date wearing a dress. You can be beautiful in whatever you want to wear. Expanding your sense of style along the lines of your personal identity is a good way to find new styles without losing your sense of self in the process.
Lesbian Women Fashion Secrets for a Date Night
Straight or not, there is a lot of pressure on women to dress up nicely for dates. After using social media or a quality dating service for lesbian online chat, you'll want to set a date night. Once you know when and where you're going to meet, it's time to get ready. Take a look at some of the fashion secrets that you should follow when you are having a date night with your partner.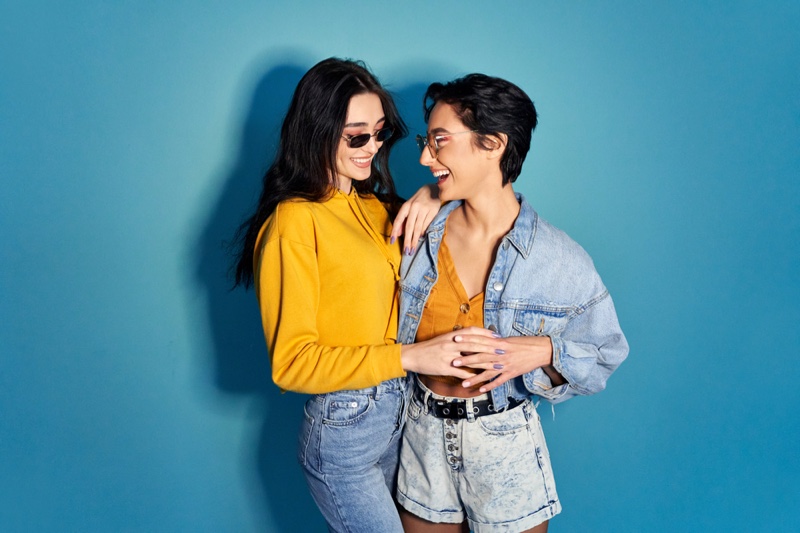 Wear What Makes You Happy
People want to dress up in a way that is flashy and attractive to their partner. That is only a natural part of dating—you want them to like you, right? The best idea is to wear what is going to make you happy as an individual. If you like showing some skin, that's fine. If you feel more comfortable covering up, then do that. You need to focus more on your partner than your clothes to test compatibility, so you don't want to worry about what you wore out on the date.
Be Yourself
Another helpful hint to use when you're dating is to make sure you are being yourself. You should always want to try new styles and push the envelope but only so far that it doesn't make you feel less like yourself.
Start with the Basics
You have to focus on the basics of fashion for a night out. Frame your face with makeup, if you wear it, and wear clothes that aren't too glitzy.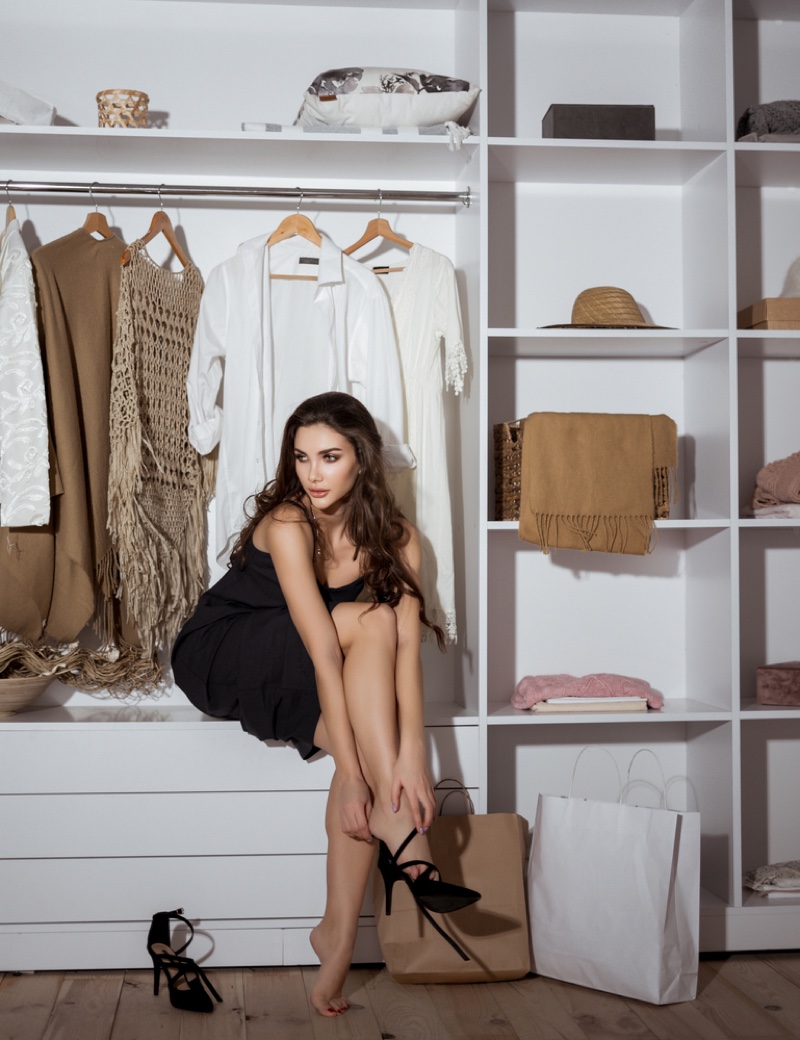 Accessorize to Intrigue and Dazzle
Rely on your accessories to do some of the heavy lifting of tying together your outfit. Wear a nice watch, necklace, rings, and great shoes that suit the event.
These fashion secrets will help you prepare for a great romantic evening with your partner.
2021 Date Wear Trends
If you are trying to follow the latest fashion trends, then it's a good idea to learn about the emerging trends this year. Take a look at some of the styles that are coming up this year and see how you can integrate them into your date night look.
• Big Sleeves
The billowing sleeves that we thought we left in the 1990s have come back for us all in 2021. The look is seen in everything from blouses to sweaters, and it might stick around for a little while. You will see this look in the spring and fall for certain.
• Off the Shoulder
Another major trend that has returned is the retro off-the-shoulder look. For some, this style appears a little risqué or hard to pull off. However, with the right dress (where you'll see it most often) or a long-sleeve t-shirt, you'll have plenty of ways to implement this style.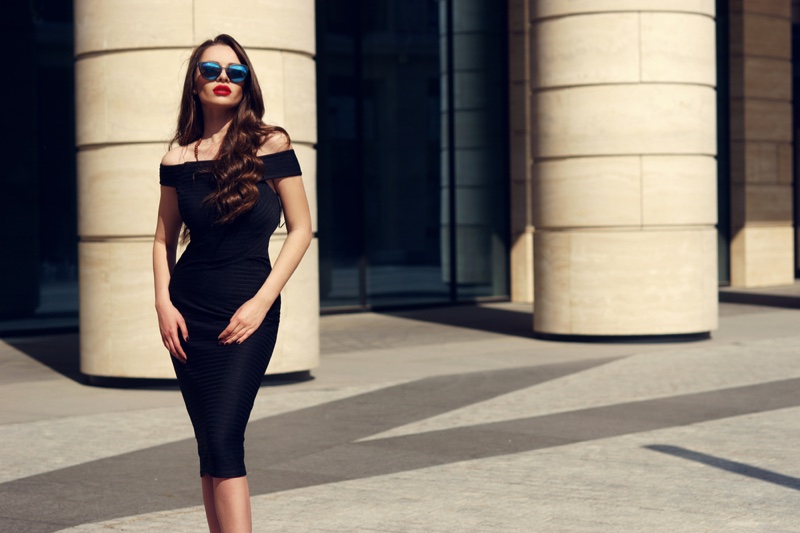 • Side Slits
Side slits are still popular this year. We've seen them put in V-neck shirts and tunics to great effect. This look is comfortable and beautiful.
• Sexy Blazer Dress
An interesting trend that we're seeing this year is the blazer dress. This look combines the professional blazer with a short dress for a wicked, powerful outfit. This is perfect for women dating women that embrace some aspects of femininity.
• Lingerie-Inspired
A lot of brands are getting involved with lingerie-inspired looks. The basis of these outfits is to create something that uses a lot of lace, silk, and other materials found in lingerie. They might not bare as much skin, but the materials and designs are exquisite.
Wear these looks and you will be spot-on with modern fashion trends.
Preparing for date night can be hard. However, you don't have to worry about what you wear now that you know what's "in" and what's not. Take some time to evaluate your wardrobe, add pieces, and get rid of the older stuff to make room for items that best encapsulate your unique look.