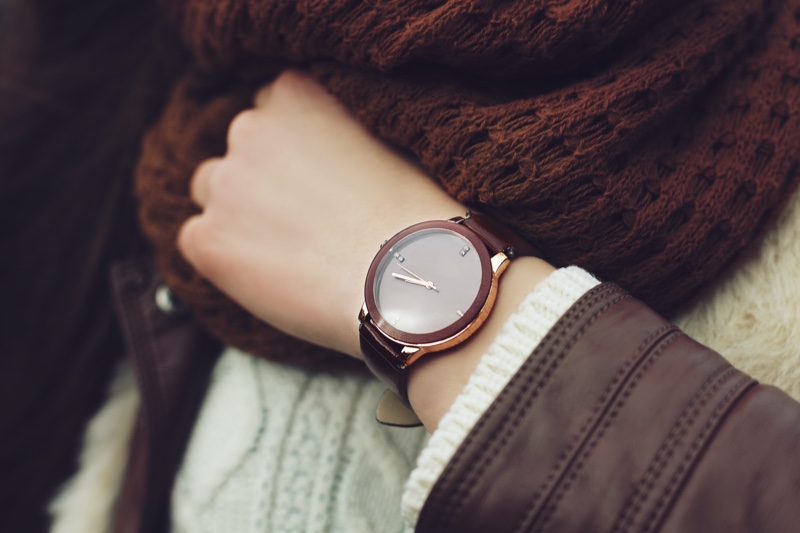 When it comes to accessorizing, different types of accessories can have different effects on the vibe of your outfit. This means you should choose accessories that match the kind of outfit you are trying to achieve.
A popular choice of accessory is a watch. Watches come in many different styles, and depending on the look you are going for should determine the type of watch you should pair with your outfit. Just because your watch is expensive does not mean that it is formal. This is something which is often mistaken when it comes to watches.
This article will outline the different styles of watches available on the market and how they can adjust the look of your outfit.
Leather Strap:
Leather strap watches have a more luxurious feel about them and are great for adding a more sophisticated element to your outfit. These types of watches are designed to wear with a more formal outfit to tie the outfit together for elegant attire.
Leather watches are also a lot more simple, as a leather strap can fit all wrists without requiring adjustments.
You can purchase these watches at both an affordable and a more luxurious price tag. Despite the fact that cheaper leather watches might not be made of genuine leather, they will still do the job of helping to dress up your outfit.
Luxurious watches with leather straps, such as various watches in the vintage Omega constellation collection, are more likely to be made of real leather, which will be reflected in the higher-end price tag. These watches will most likely wear better and last longer as they are made of better quality materials, whereas a non-genuine leather strap might fray and crack.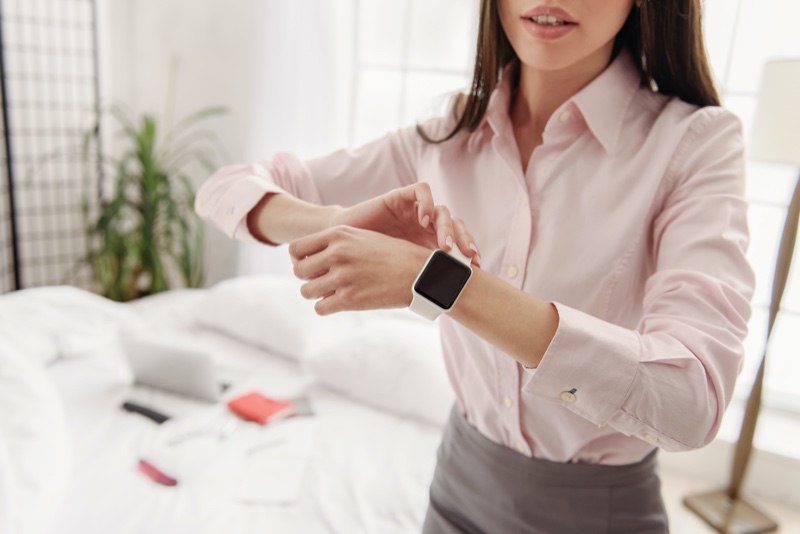 Smartwatches:
The smartwatch market has rapidly evolved over the last few years. Apple Watches and Fitbits started off as the more advanced smartwatches on the market. However, these were built with the technology side of things in mind, as opposed to the way in which they look.
Fitbits and Apple Watches, more often than not, come with rubber sport straps designed for comfort during exercise. Although these are more practical for everyday wear, they are definitely intended for more casual attire and are not designed to be dress watches.
If you are looking to dress up your outfit but still have the functions that an Apple Watch can offer you, such as notifications and exercise tracking, there are various brands that provide straps that you switch out depending on your outfit. These can include leather-like straps, canvas straps, and various different metal bracelet style straps.
More recently, high-end fashion brands such as Michael Kors have also come out with their own version of the smartwatch, which functions in a similar way as Apple Watches and Fitbits. That being said, they look more like your normal, more luxury dress watch. These are great alternatives for people who like the functions of other smartwatches but would like the look of a standard watch type.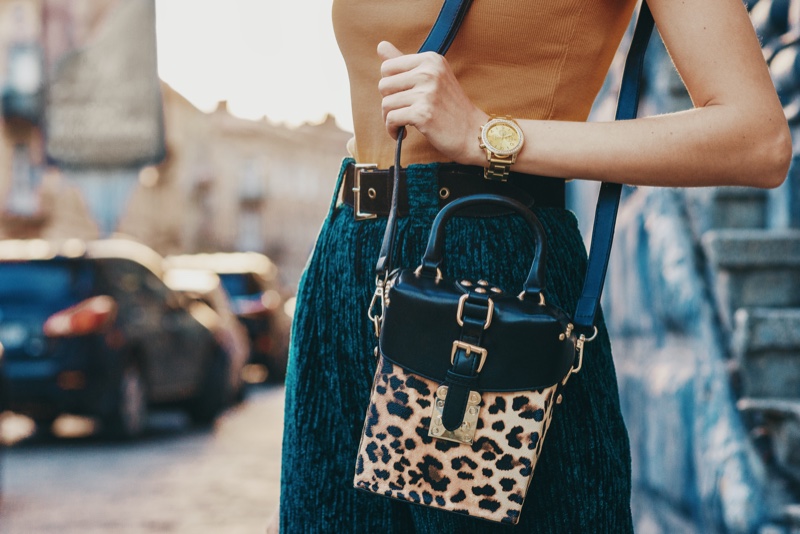 Watches with Metal Bracelets:
There are different types of metal look watch straps. More common watches with these straps use either an oyster or a jubilee style of bracelet. Well-known brands such as Rolex are famous for their signature oyster-style watch strap.
Some of these metal bracelet watch straps come in a more basic stainless steel material. However, some luxurious brands use precious metals such as gold and silver to add to the luxury element of the watch.
Watches with a metal-style strap are great watches to have. This is due to the fact that they can appear both casual and smart, depending on the outfit and other accessories they are paired with. This makes them a more universal watch which you can get lots of wear out of.
These metal straps are built to be more heavy-duty, and although they are prone to surface scratches and marks, they often wear better than other types of watch straps on the market.
Unlike a leather watch strap which usually fits all wrist types or requires additional holes to be added, a metal bracelet watch strap is often more complicated to make it fit perfectly. Depending on the style, you might have to add or remove links. You can do this using tools on sites such as Amazon. But if you have invested a lot of money into a luxury watch, you may want to take it to a professional watch repair place or jeweler to ensure that you do not damage the watch in the process.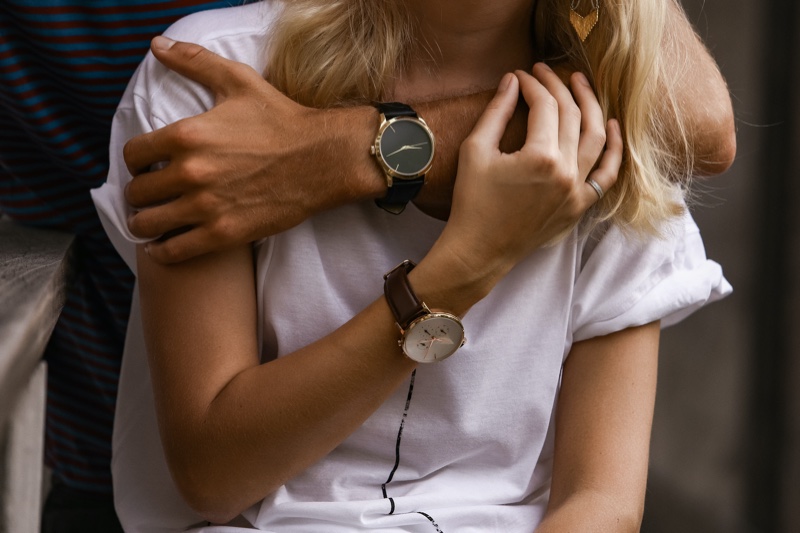 To Conclude:
There are many different types of watches and watch straps on the market, and knowing how to use a watch to adjust the look of your outfit can be overwhelming. If you are looking to purchase a watch to wear every day that will work for many occasions, buying a watch with a metal bracelet style strap allows you to rely on other accessories such as belts and jewelry to dress your outfit up or down.
Alternatively, most smartwatches come with the option to remove and change the strap as much as you desire. This makes them an excellent investment as not only do you get all of the benefits of a smartwatch, such as the sport tracking and notification options, you can purchase multiple straps to interchange depending on the outfit you plan to wear.