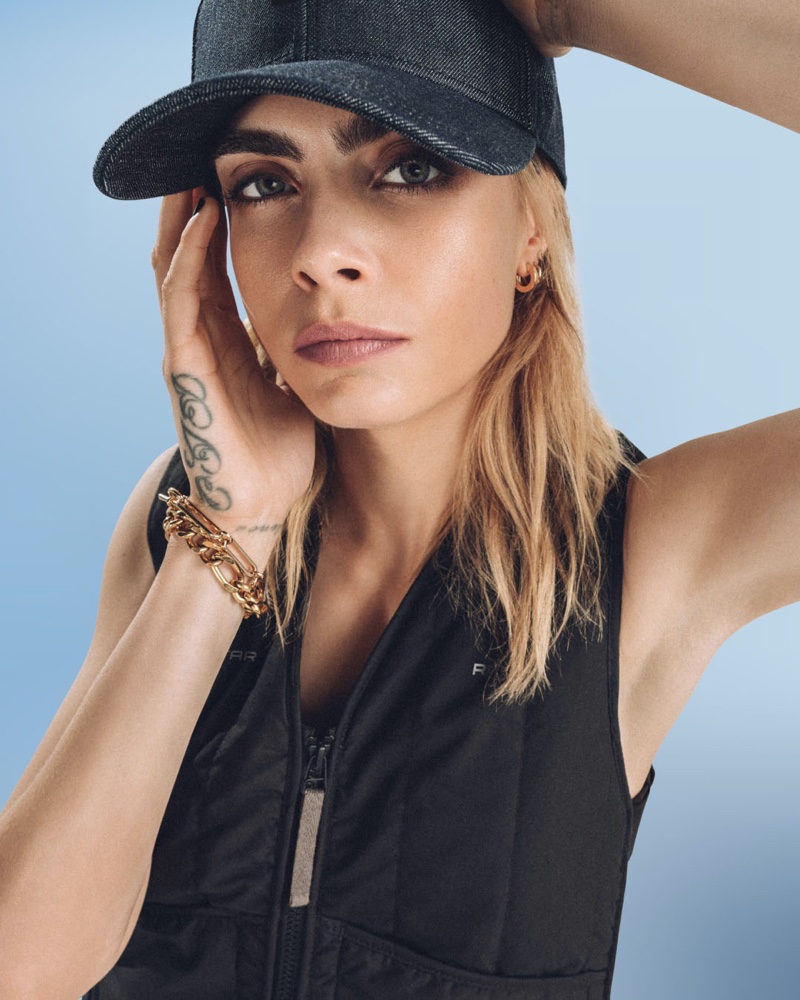 In the fall 2022 campaign for G-Star RAW Hardcore Denim, Cara Delevingne sports a more casual look that exudes pure cool. The model and actress from Britain steals the show by posing in a series of studio photographs and a cityscape where she appears as a giant.
G-Star RAW Denim Fall/Winter 2022 Campaign
Cara Delevingne appears in the advertisements wearing a pair of jeans with the style name "The Stray," which have a straight cut and an extremely high rise waist. These jeans are designed to evoke the rebellious spirit of girl gangs from the 1950s.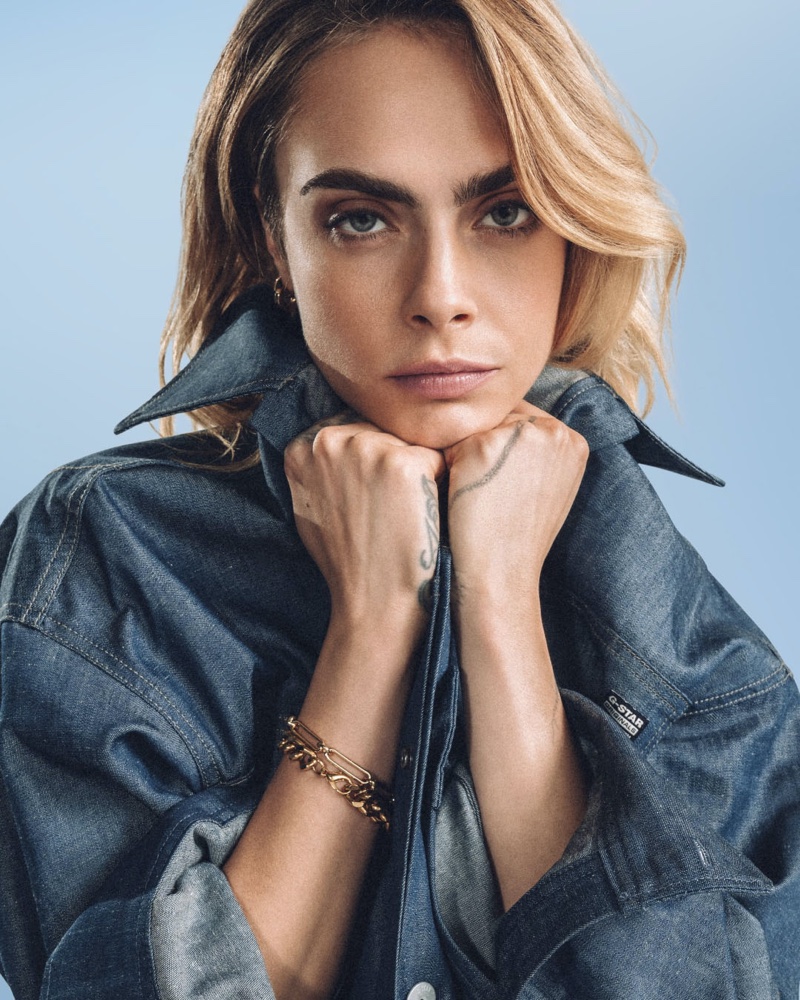 The blonde model is shown in one photograph getting ready for her closeup while wearing a denim baseball cap and a vest with a zip-up front. Cara Delevingne wears a jean jacket, a gold earring, and two gold chain bracelets in a different photo. The look is completed with gold chain bracelets.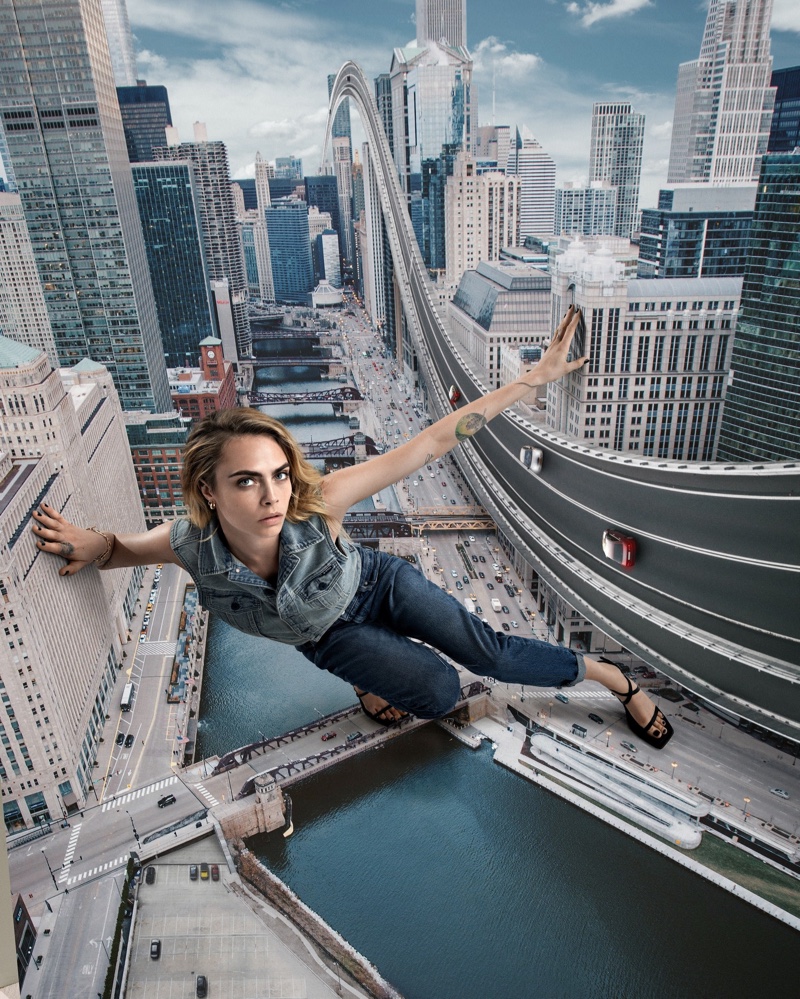 Cara Delevingne pushes Hardcore Denim to new heights in the latest G-Star RAW Fall/Winter 2022 campaign. The British fashion model and actress brings a playful, rebellious edge, in line with the brand's raw attitude.

G-Star RAW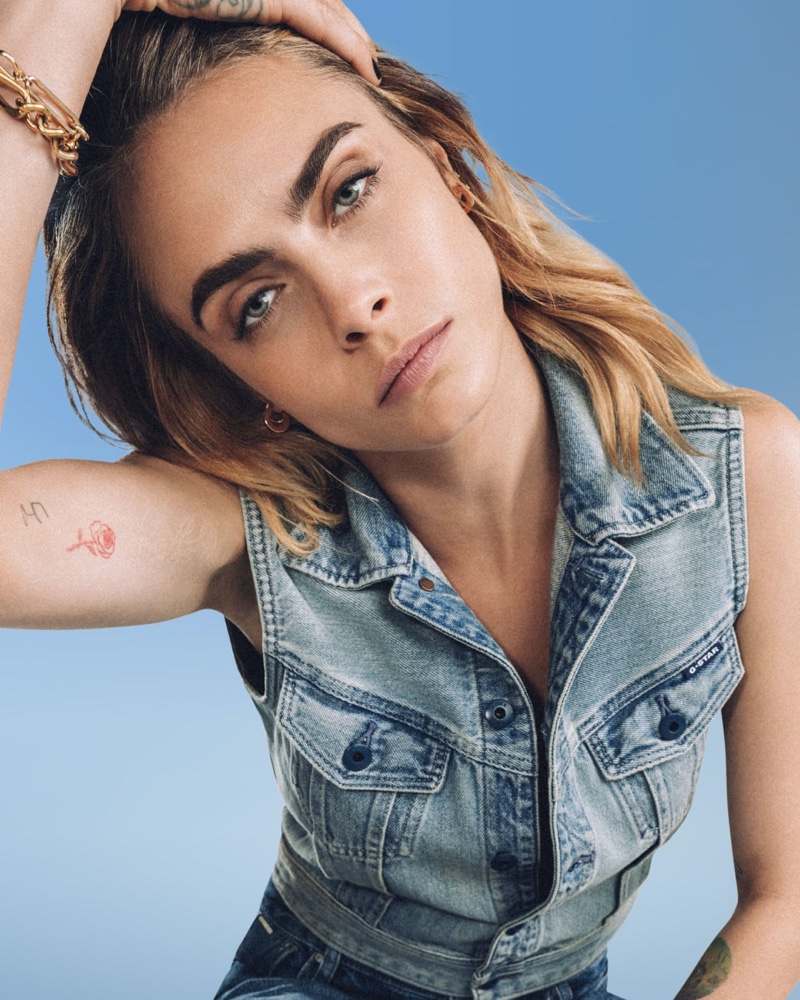 In another setting, she is seen dominating a city skyline while wearing a denim vest and jeans. You can also see Cara in the Karl Lagerfeld collaboration that she designed called: Cara Loves Karl.