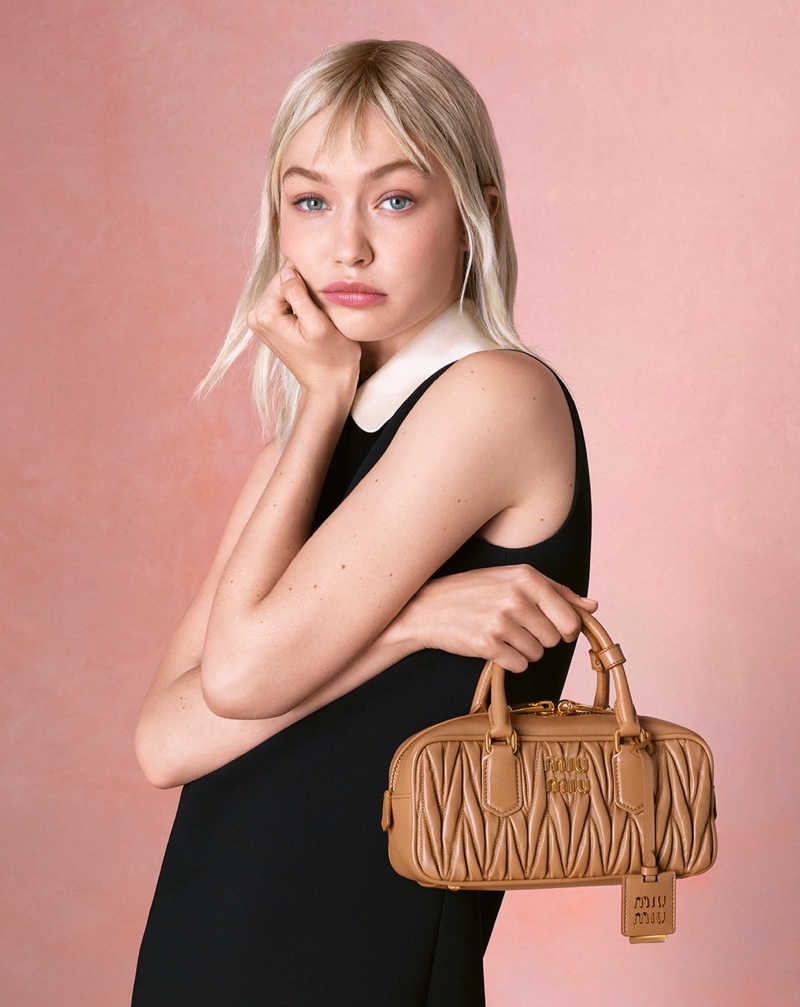 In its latest campaign, Miu Miu ventures into the realm of the surreal with the introduction of the Arcadie bag for 2023. Supermodel Gigi Hadid takes center stage, embodying the essence of this whimsical collection.
Renowned photographer Steven Meisel captures her modeling the Wander and Arcadie styles, transporting viewers into the imaginative world of American artist Margaret Keane. Keane's influence is palpable as Meisel masterfully intertwines her aesthetic universe with that of the Miu Miu heroine.
Gigi Hadid for Miu Miu Arcadie Bag 2023 Campaign
Fresh off the release of Miu Miu's spring 2023 collection featuring Kendall Jenner, Gigi Hadid is another famous face of the brand. She also recently graced the Guest in Residence Beach House collection.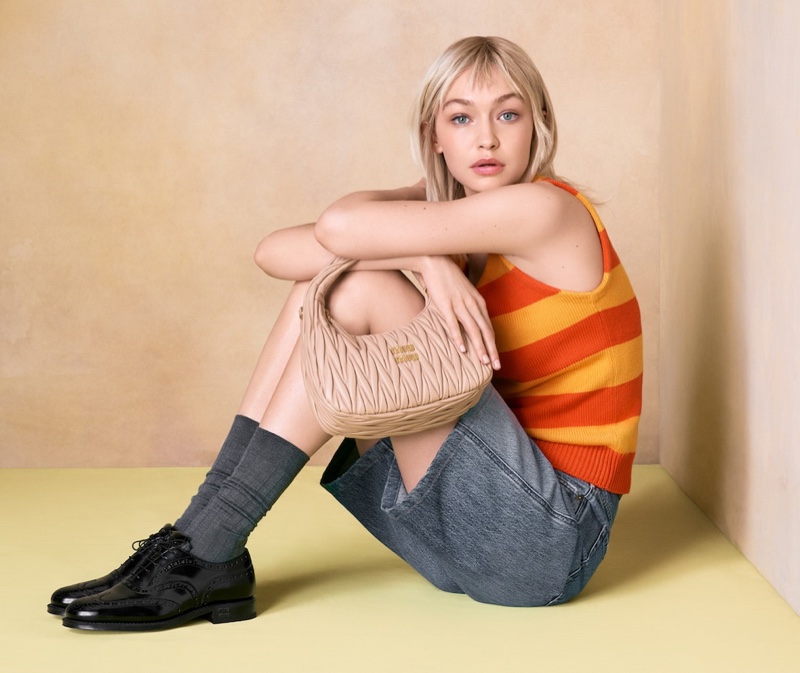 With each gesture, mood, and emotion, Hadid expertly blurs the boundaries between reality and fantasy, proving that the everyday can hold exceptional moments and the ordinary can transform into something extraordinary.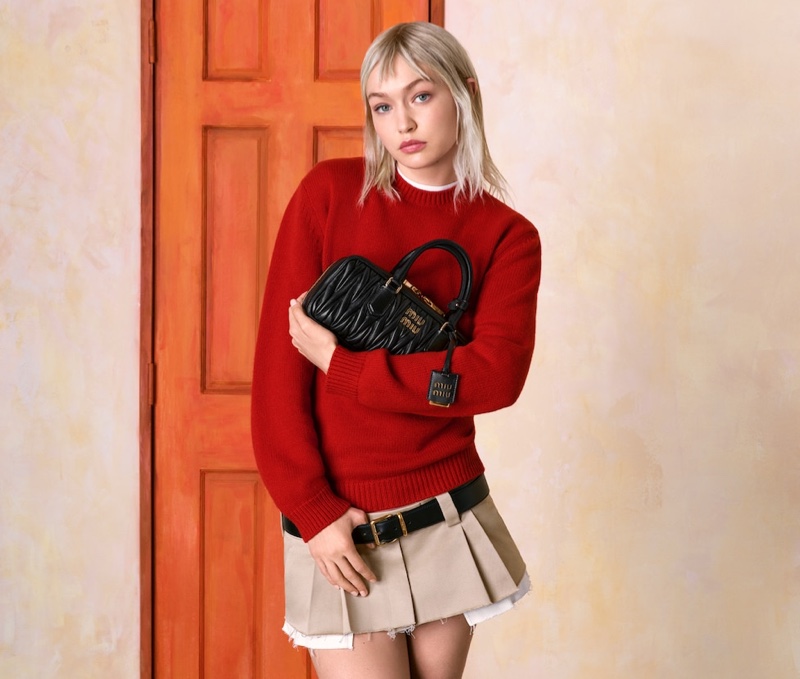 The Miu Miu Arcadie bag campaign showcases the signature matelassé pattern, known for its intricate craftsmanship. The Italian brand effortlessly blends contemporary lightness with the timeless value of traditional leather-crafting, infusing the bags with texture and depth.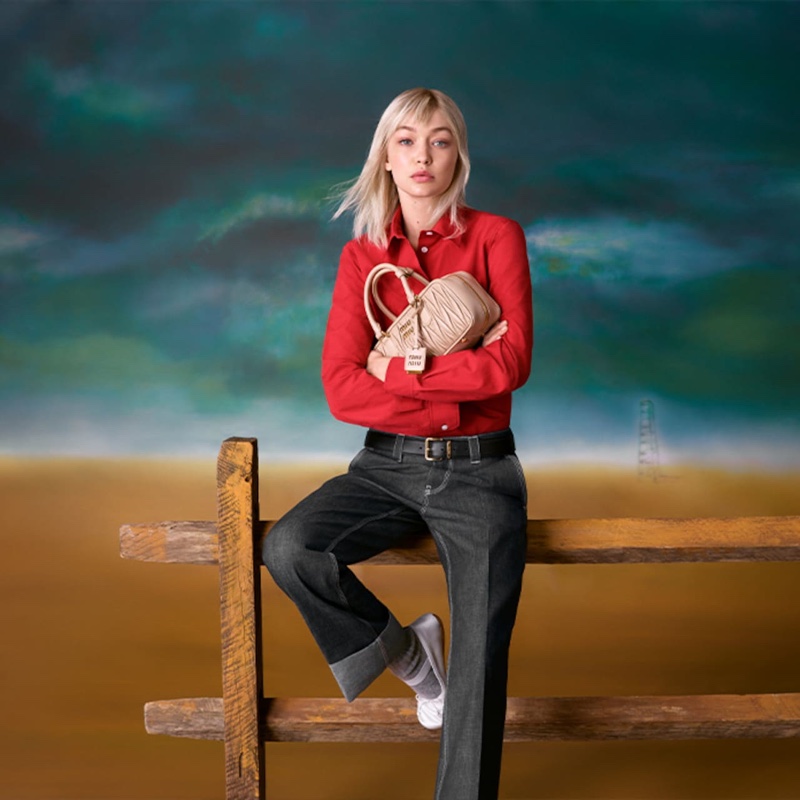 As we delve into these stylized portraits, Gigi Hadid's simple gaze beckons us into a world that is partly imagined, partly real, but undeniably Miu Miu.