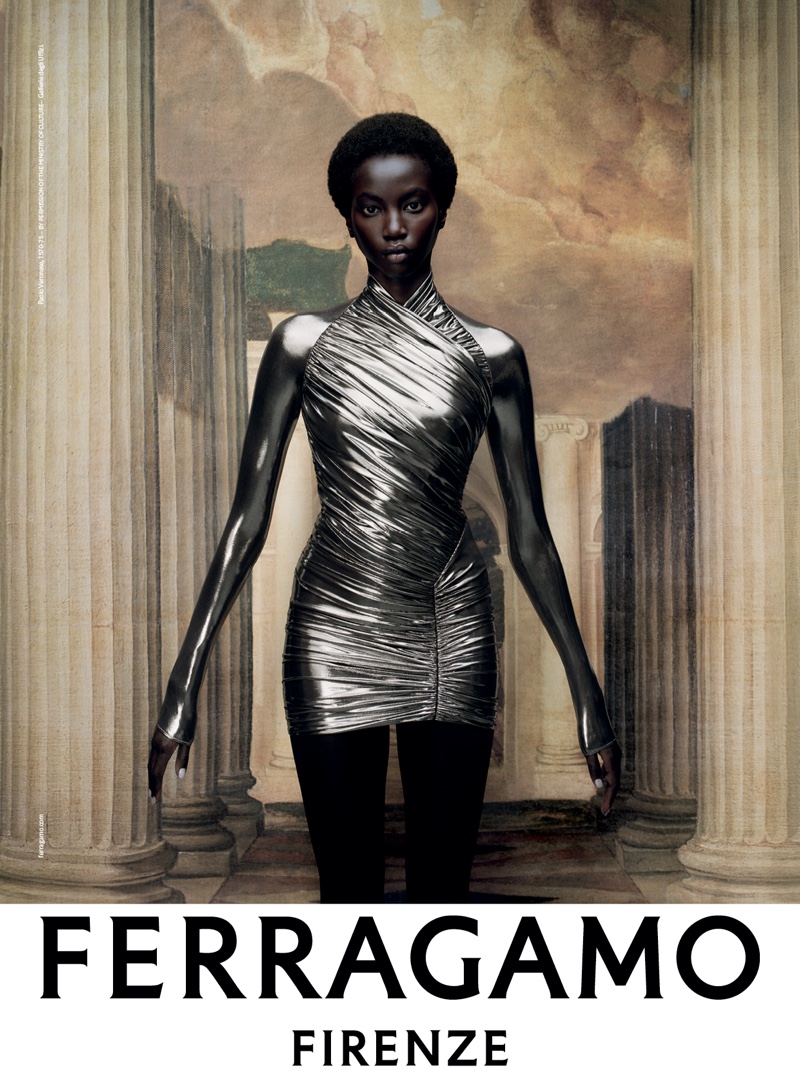 Ferragamo has introduced its striking fall-winter 2023 campaign called, A New Renaissance. This is not just a look at the new collection but a blending of classic art and modern fashion, unfolding a rebirth of style. Collaborating with Le Gallerie degli Uffizi, the brand has taken a bold step by integrating paintings from the 15th and 16th centuries into their advertisements, shot by photographer Tyler Mitchell.
Ferragamo Fall/Winter 2023 Campaign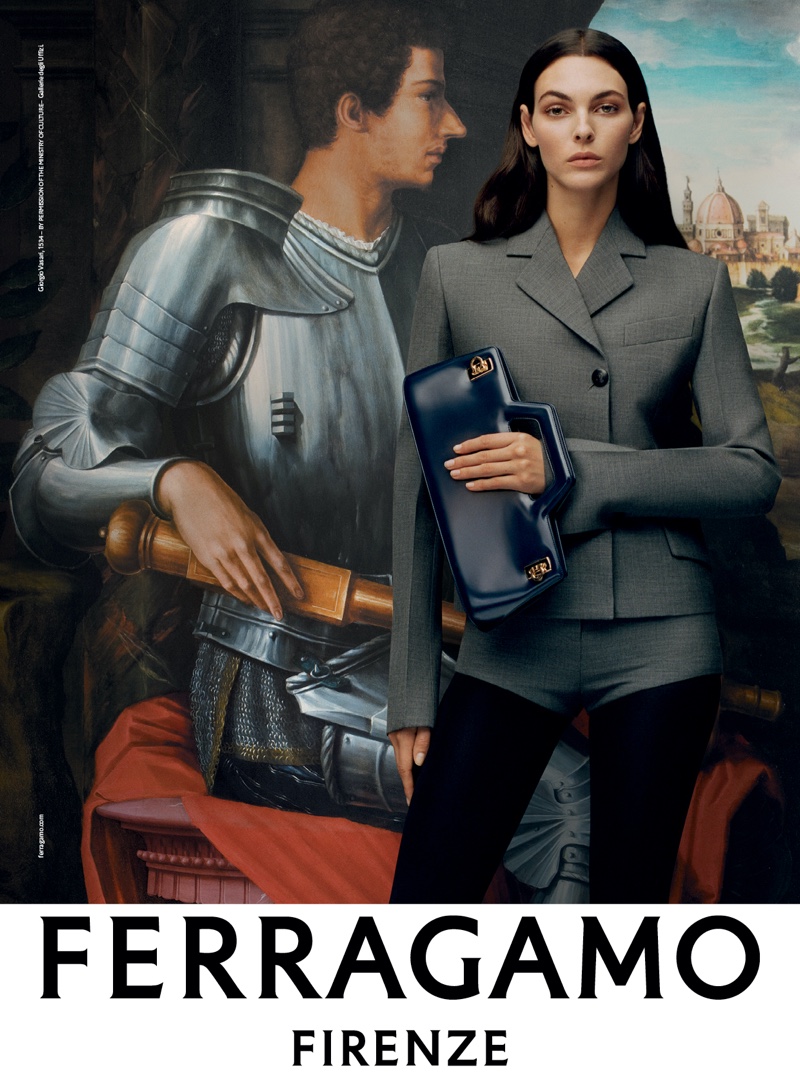 Creative director Maximilian Davis blends the past with the present, as historical artworks provide the backdrop for contemporary fashion. The clothing highlighted in the Ferragamo fall 2023 collection includes metallic dresses, sleek bag styles, faux fur coats, sleek outerwear, and particularly eye-catching items like the Hug bag and gold sandals.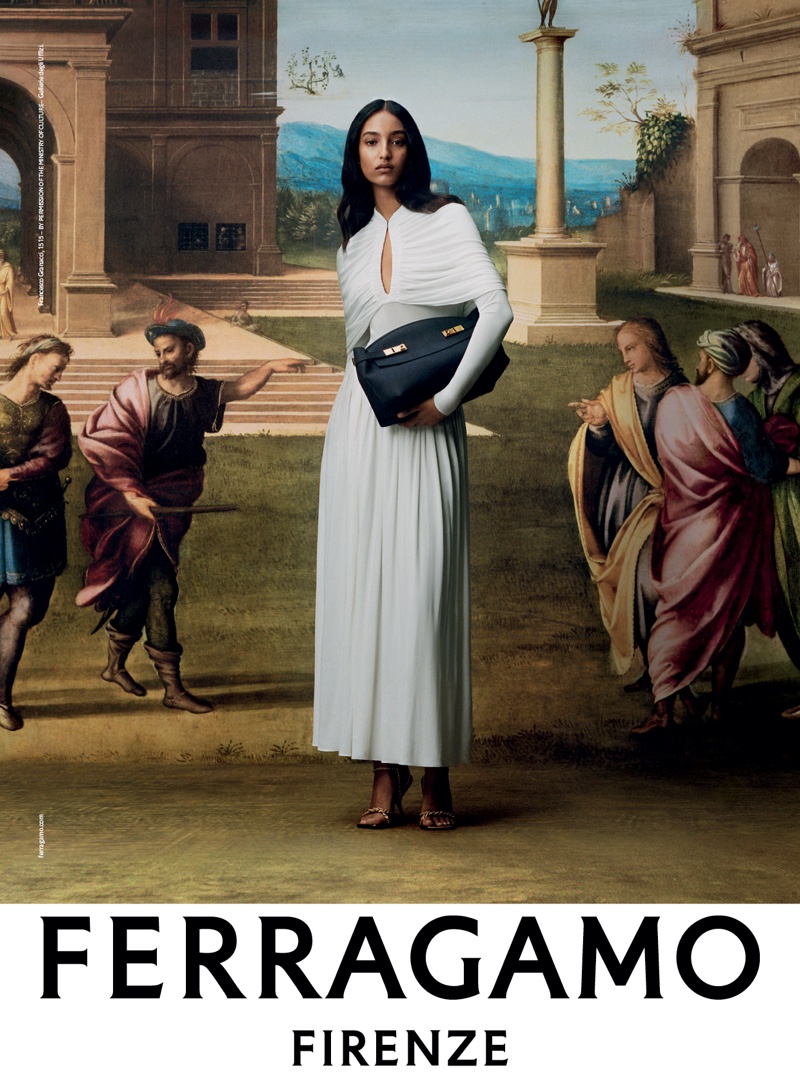 These pieces are modeled by an impressive cast, including Jessica Stam, Anok Yai, Lina Zhang, Vittoria Ceretti, and Mona Tougaard, along with singer-songwriter Yasmina Dexter and more, including photographer Tyler Mitchell posing in front of the camera.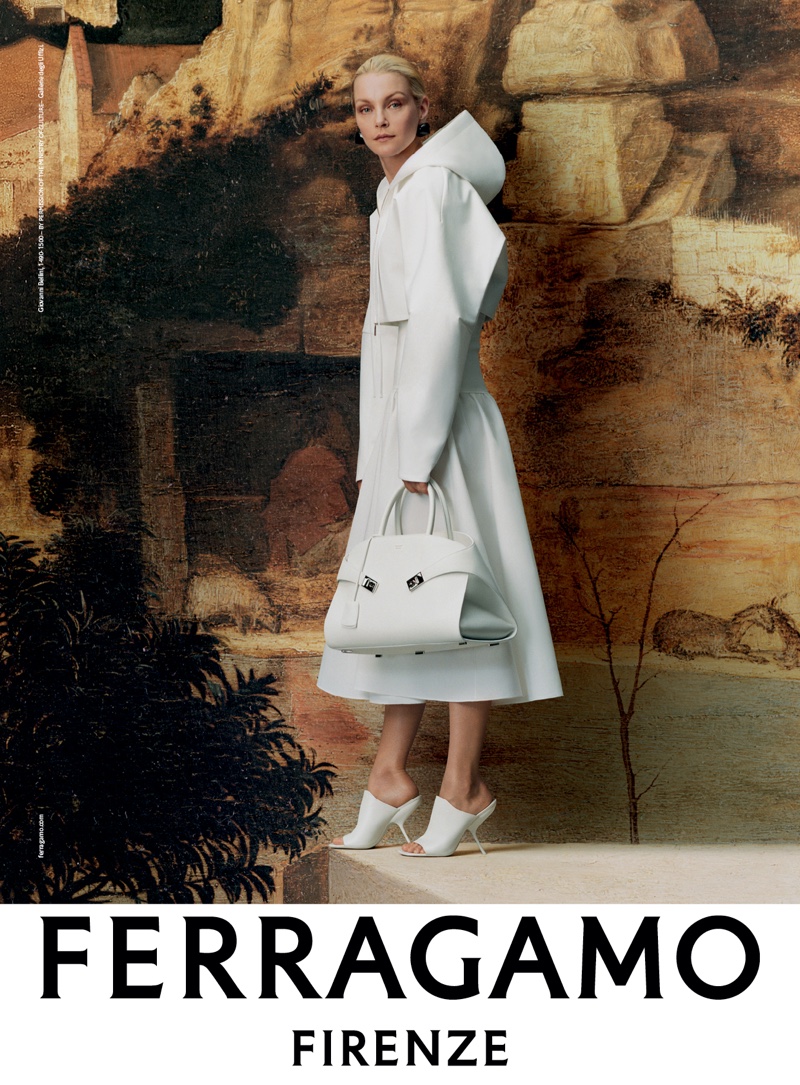 Davis explains in a press release that the connection between the Renaissance and Florence is intrinsic, and this connection also deeply ties into Ferragamo. As the brand embarks on a new phase, it's fitting to embrace Florence, the birthplace of the Renaissance, as a spiritual foundation. Utilizing the city's rich artistic essence, they are highlighting the new collection.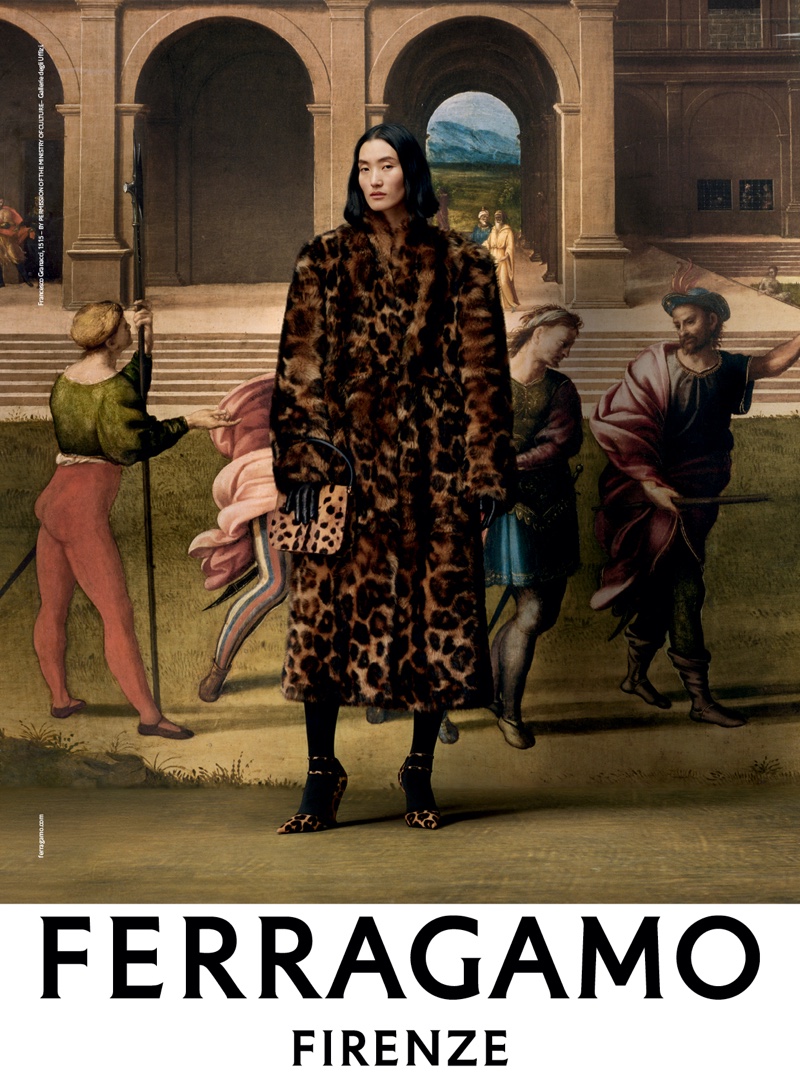 This creative venture follows Ferragamo's pre-fall 2023 campaign that drew inspiration from western style. However, the New Renaissance campaign illustrates not only the evolution of Ferragamo's fashion but also the timeless resonance that classical art continues to have in the world of modern luxury.