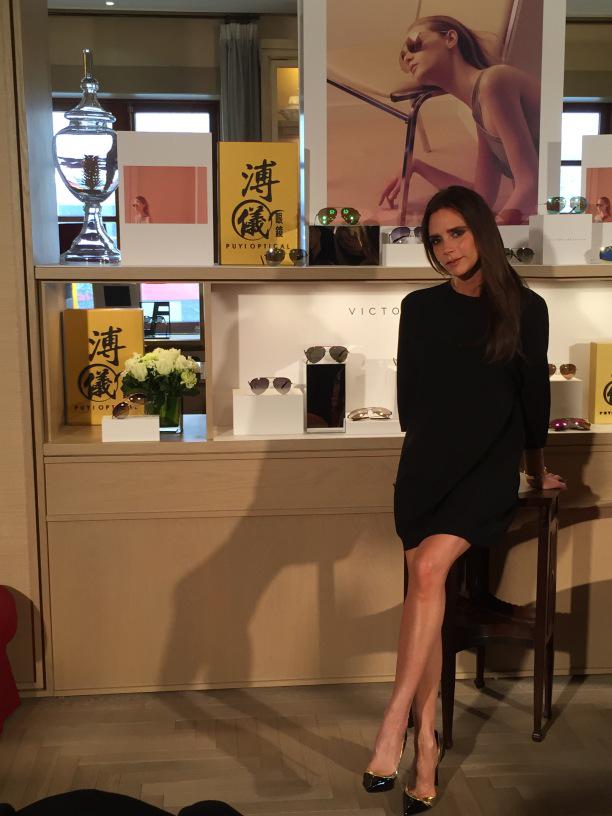 Following up Elton John's call for a boycott after their controversial comments about "synthetic children", Stefano Gabbana and Domenico Dolce have released statements that they did not intend to "judge other people's choice." Many in the fashion crowd have made their feelings known (or at least alluded) to the Italian designers' comments including Victoria Beckham, Olivier Rousteing and Nicolas Ghesquière.
"Respecting the opinion of others, I believe sexuality does not define a person, it is their integrity, loyalty and the love they can give," Donatella Versace said in a statement to WWD.
Designer Victoria Beckham sent out a Tweet to her followers that read: "Sending love to Elton David Zachary Elijah & all the beautiful IVF babies x vb," referring to Elton John and his two kids conceived through IVF.
Balmain creative director Olivier Rousteing told Vogue UK, "It's just so bad. I just read it yesterday on the couch and I was looking on Instagram and just thought, 'Seriously? That's your vision of the world?' My plan is to bring a message of hope and happiness and freedom. I read some comments from Stefano saying they should be free to speak, but why should you be free? To tell us there is no freedom? Honestly, I was shocked."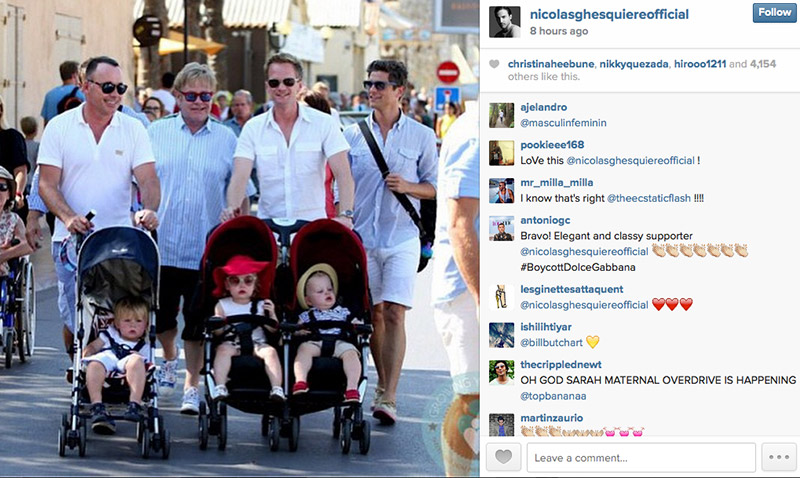 Louis Vuitton artistic director Nicolas Ghesquière shared an image of Elton John, his partner David Furnish, actor Neil Patrick Harris and his partner David Burtka with their kids on his Instagram with no caption.
"How to participate in the Dolce & Gabbana boycott when one can't afford (or can't find anything cute) in their stores in the first place?" wrote Bryan Boy on his Twitter page.
Another fashion blogger, Susie Bubble, said on Twitter, "At the time I did say @dolcegabbana Mamma show was gimmick. Their narrow vision of "motherhood" finally comes to light #BoycottDolceGabbana"
Stefano Gabbana Hits Back at Elton John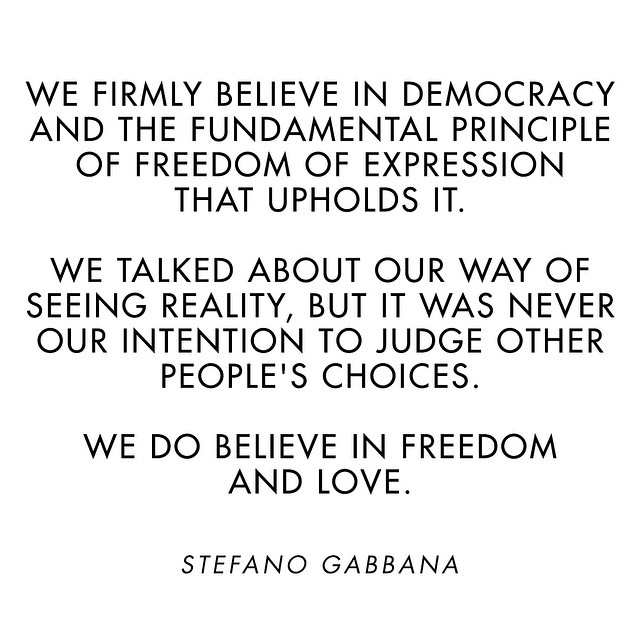 Meanwhile, Stefano Gabbana has fired back at Elton John. The Italian designer opened up to the Italian newspaper Corrier Della Sera with the following statement: "I wasn't expecting it. I wasn't expecting it from someone like Elton John [that] I used to think – and I stress 'used to' – was intelligent." He continued, "What's going on? You preach understanding. You preach tolerance. And then you put the knife in? All because someone else doesn't see things your way? Is that supposed to be a democratic way of thinking? Enlightened? He's ignorant, in the sense that he denies ways of seeing things that may not be his but are just as deserving of respect."
He continued to say, "Come on, I was annoyed for a moment. It would be ridiculous. Either you like somebody's songs or you don't. When you go to the greengrocer's, you don't make sure that he agrees with your views on IVF. You just want to know if he has fresh products… We are not boycotting and we will not boycott anyone." Gabbana also featured an image on his official Instagram page with a statement (featured above) reading, "We talked about our way of seeing reality, but it was never our intention to judge other people's choices."