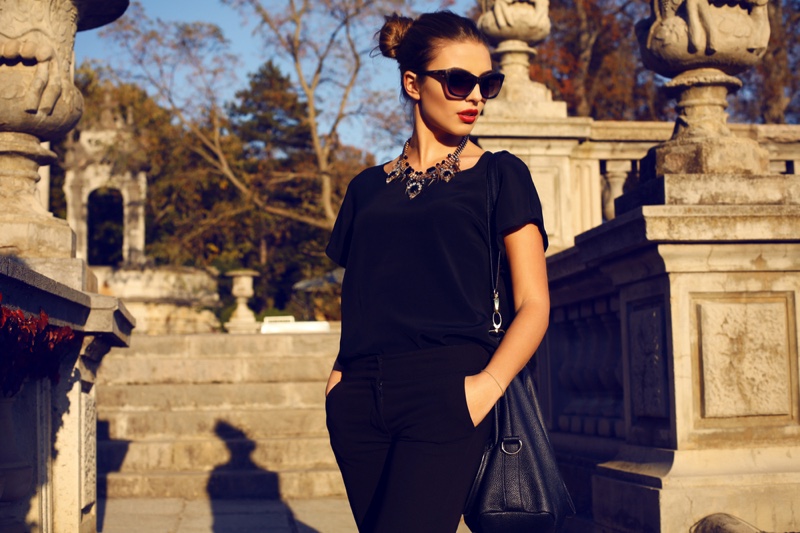 Regardless of the global events going on in and around the world, time continues to flow unabated. And along with fashion trends continue to change and evolve. They wait for no one. But there's a certain comfort in that normalcy. The constant variation that embodies the fashion industry and the unique expressions that it creates helps us in many ways.
The pure newness of the aesthetic keeps life fresh. Updated or reworked fashion materials give us a new look that is important to boost confidence and foster a passion for getting dressed in the morning. These are a few things that add spice to our lives. Fashion transforms the mundane into joy and adventure. 
However, money is tighter than ever for most. So how do we keep up with the fashion trends without going broke in the process? 
Smart purchases and a little clever ingenuity can update your look and boost your confidence for less than your normal budget. With this approach, you may be able to update your look without even spending a dime. Being fashionable is about being free, unique, and expressive. We've provided you with a handful of ideas to help you reach that end.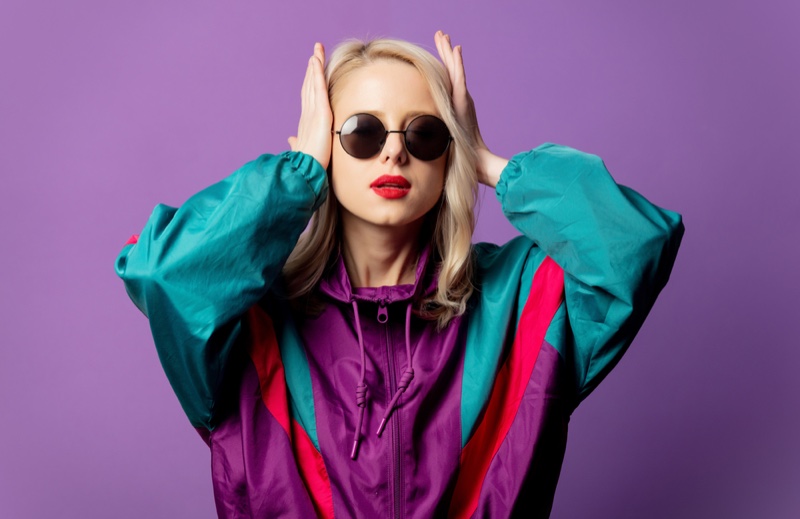 80s Inspired Jackets

One of the hottest trends of 2021 is oversized and 80s inspired jackets. You know, the kind with big shoulder pads? Don't stock up on Aquanet just yet, though. We're not going full-out 80s yet. These jackets were bold back when they first came out and they're bold now. They were definitely ahead of their time. 

One of the reasons this is such a good option and is included here is because not only is it one of the hottest items of the season, it's also relatively affordable. If you know where to look. 

These jackets were made in abundance and were ubiquitous. In fact, you would have had a hard time finding a jacket without square shoulders and thick shoulder pads. This means that traditional clothing items are still available in a lot of places. 

If you want an original, old-school 80s oversized jacket, you should start asking around. The first place to go is an old thrift shop. Not any thrift shop will do though, make sure it's legit and has actual vintage clothing and not people's recent spring cleaning. If that's not an option, ask the older women in your life. Your mother, aunts, or even grandmas probably have a few of these in an old box somewhere. 

And after all, why pay full price for a cheap remake when you can strut the real thing made of high-quality materials and paid for during a different age of prosperity. 

If you prefer to go with a new purchase, you can check out different online outlets. SheIn offers a cashback system at https://www.swagbucks.com/shop/shein-coupons. Vouchers and traditional sales are also available to help you stay inside your budget.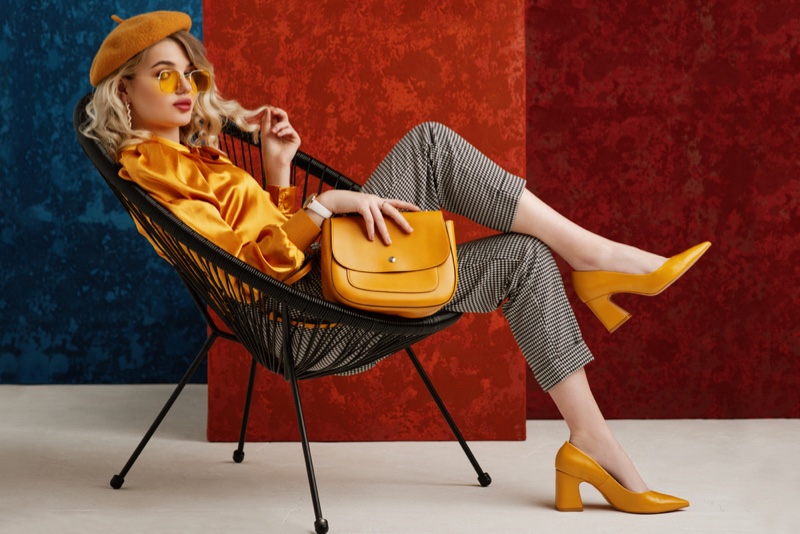 Yellow Clutches And Handbags
Another easy and affordable fashion with a big bang for its buck is yellow handbags. This is trending right now and is a really great way to stand out. Handbags are relatively small and the bright coloring can really make them pop against your ensemble. This is especially true of dark outfits.
The idea isn't to wield around massive oversized and vibrant bags though. This particular trend is intended for small to medium-sized handbags, purses, and clutches. You just want something vibrant and small enough to draw attention and embellish your outfit. 
The upside of this option is that it isn't style-specific. You don't need a specific designer handbag to take advantage of this trend. Any yellow bag of moderate size will do. You don't need to go to great expense. That means you should be able to either dig something up or buy a new one from just about anywhere in any style that pleases your eye.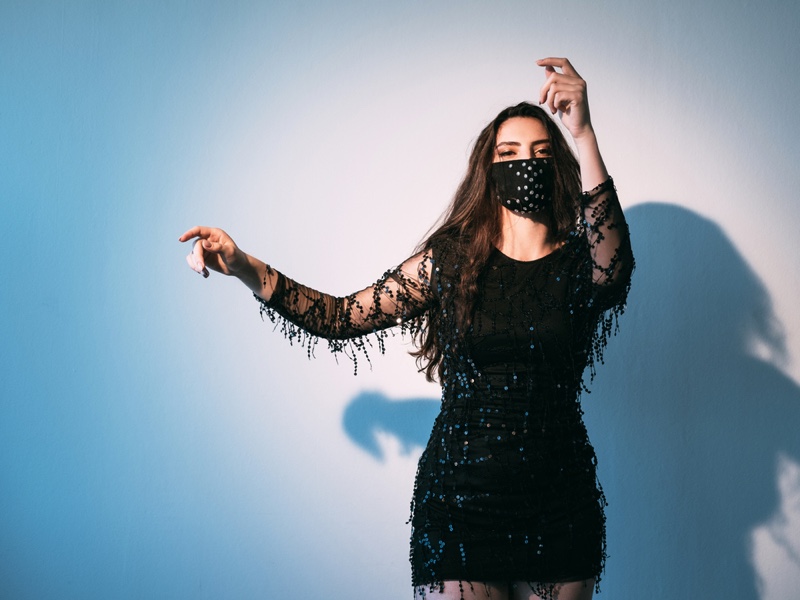 Black Face Masks
Another cheap and hot trend is to take advantage of the affordability of face masks to change your look. Face masks don't only prevent the transmission of disease, they also provide an absolutely brand new style feature that can be taken advantage of. Plus, it's pretty fun to play ninja sometimes. 
As simple as it may seem, the black face mask is all the rage this season. So don't be afraid to take advantage of the necessity to add a new look to your wardrobe while this temporary embellishment is around. After all, there's no point in walking around with a blue surgical mask all the time when a stylish and reusable option is available. 
You don't really have to stick to black though. Masks are so affordable that you can pick them in a variety of colors and patterns to augment your color palette each day. They can be bought with just about any print and custom printed masks are available online. You can even get one of your favorite musical artists or emblazoned with a famous art print.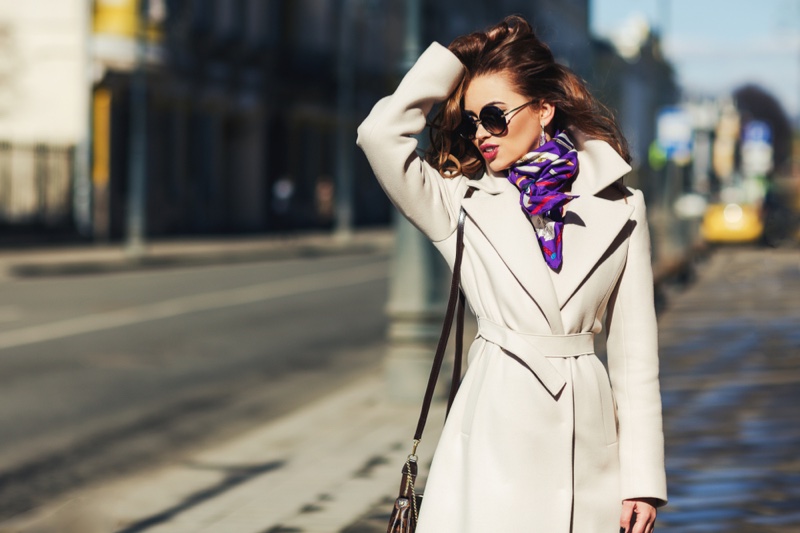 Scarves
Fashion is all about trying new things and changing up old patterns. Small items like handbags and facemasks are great examples of the different ways you can mix up your look with a small and affordable clothing option. Scarves are another example of an accessory that is easy to use with a wide variety of styles while being very affordable.
Scarves come in several different styles. There are infinity scarves, thick and heavy-knit scarves, and long fine-knit scarves made from a variety of delicate fibers. Additionally, the latter comes in a lot of different prints and colors. 
Scarves can be wrapped around the neck or let loose to hang. They can be used as a hair wrap or accessory. They can also be used as a belt or sash. You can find other innovative scarf-wearing options.
With so many wear options and colors, scarves are a fantastic and cheap way to diversify your wardrobe. 
Unique Expression Is Fashion
Regardless of trends, you don't need to spend a lot of money to keep up. The real trendsetters are the ones that aren't afraid to be bold. The people that strut down the street donning their latest creative whim for all to see. And they do so unapologetically and without concern for common opinion. 
And that's free if you can find it within yourself. So be creative, be bold. Think about what you have and what you can do with any new items you purchase. Don't be afraid to try something new, that's what it's all about.