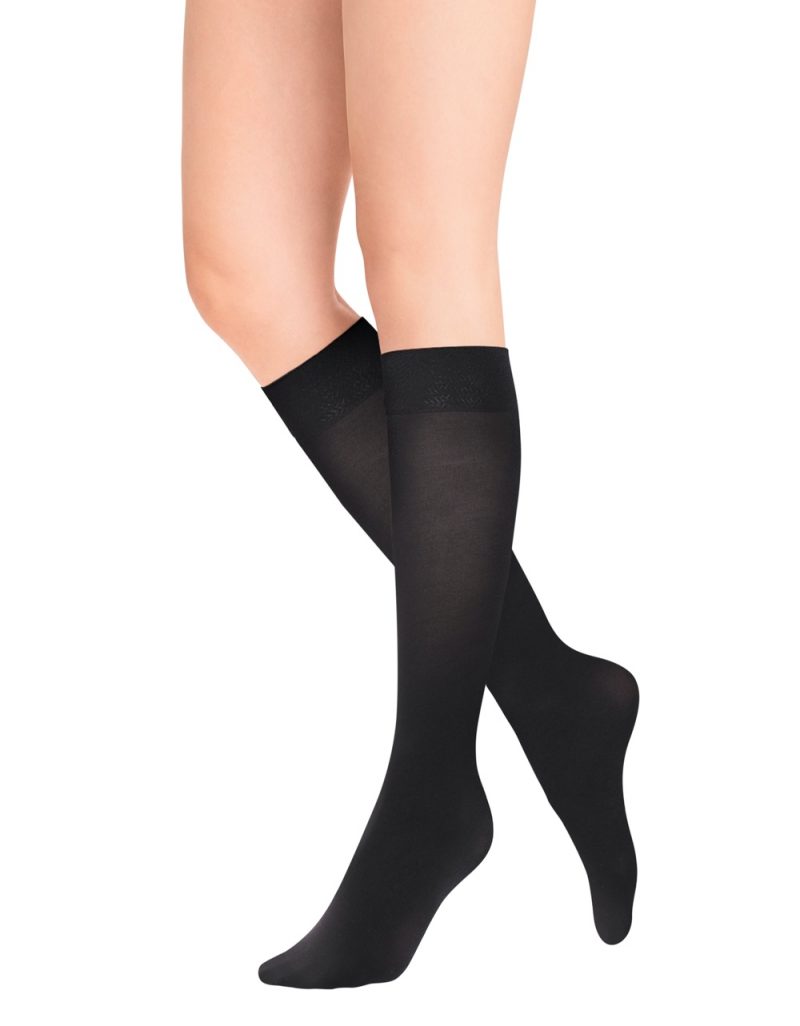 The world of fashion is ever-evolving, with each season bringing with it new styles and clothing preferences. One such trend that we repeatedly see in general is the shift towards functionality and the evolution of comfort wear. Gone are the days when tight silhouettes and uncomfortable fits were the norm; now, it's all about rocking the casual look. From clothes to accessories, every item of clothing is being built for comfort, which is why it is no surprise that compression socks for women are becoming increasingly popular. 
Previously branded and famous for being dull and used by the older generation for medical reasons, compression socks have truly evolved as a style preference for many. This is why when you look for them in stores, you will come across several varieties fit for different needs and situations. If you're looking for the perfect pair, you need to understand how they work and what features to look out for while selecting a pair. 
If you are ready to make your feet feel happy and comfortable, read on as we talk about everything you need to know about compression socks and how to identify what pair is right for you. 
How Do Compression Socks Work
Before diving into deciding which compression sock best fits your needs, it is essential to understand the science behind them. 
Compression socks take the protection offered by regular socks up a notch by also improving blood circulation and, as a result, the overall comfort for your legs and feet. They are designed using elasticized material that applies pressure and improves blood flow to the legs. The compression pushes an optimal amount of blood to and from the limbs, which prevents swelling and the formation of blood clots. This is what enables compression socks to help people stand or walk for longer durations of time.
There are many different reasons why you could reach out for a pair as long as you've verified your case with a doctor. For instance, compression socks are a popular athlete must-have, especially for those who engage in heavy footwork. Nurses and other professionals that have to stand and walk for long hours can make their day easier by wearing compression socks that lift the pressure of their feet. Pregnant women also commonly wear them to keep their foot swelling in check. If you have a similar need or want your feet to feel more at ease, make compression socks a part of your wardrobe.  
How to Choose the Best Compressions Socks
Before you narrow down which type of compression sock is best for you, you need to know the purpose behind wearing them because each design and length favors one type of condition over the other. 
Uses of Compression Stocking
For use in sports or athletic activities that require running, such as playing football or running a marathon, go for calf-length compression socks so that most of your leg is covered and benefits from them. If you want to maximize comfort during your workday and want to incorporate them into your office wardrobe, a mid-calf length is subtle yet ideal, even underpants. If you're going to wear them around the house to stay cozy and comfortable, low rise or ankle-length is the perfect choice for you.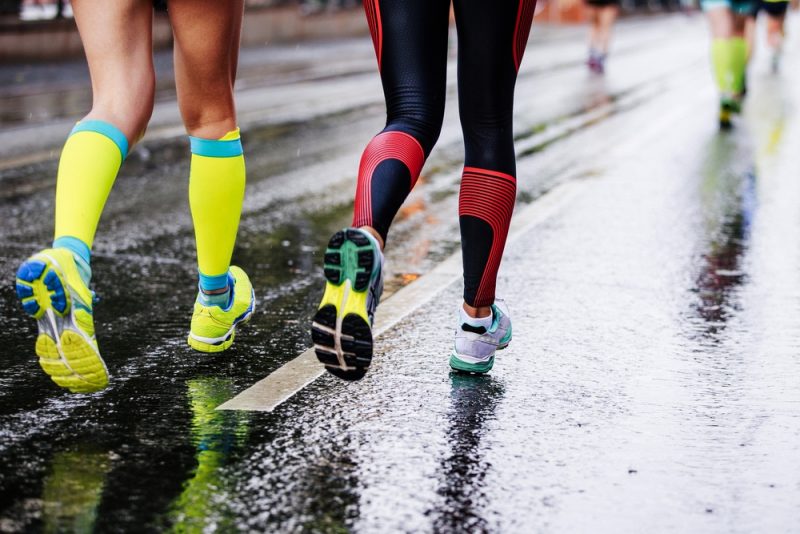 Levels of Compression
Once you have figured out the length, the next most crucial aspect is the socks' compression. The compression is measured in millimeters of mercury and has five different levels with a lower number indicating less compression and higher indicating more. This is the same measurement that's used for measuring blood pressure, which is what makes compression therapy effective. Most variants come in a moderate pressure rating to about 20 mmHg and can be used for daily wear and sports. The firm compression rating goes up to 30 mmHg and is used if you are combating medical symptoms and need relief. To get the best out of your compression socks, understand the pressure ratings, and pick one that suits your needs. Our advice would be to start with a lower rating to make yourself used to them at first. 
Opt for the Right Size & Fit
Another aspect worth exploring before buying a pair is to understand the size and fit. The right size is the key to a good compression sock because otherwise, it will not serve its purpose well. You need to ensure that the sock is snug yet comfortable on your legs and feet without feeling too restrictive. When it comes to size, just as with shoes, each company has its fit but usually offer extensive sizing charts, especially for online shoppers. Besides knowing your shoe size, you need to measure your calf's circumference and match it to the charts. Once you have that, you can cross-check it with your shoe size to find the perfect fit. 
What Works Best for You
Once the functionality is sorted, you can go ahead and search for the pair that closely matches your requirements. The fabric should also wear comfortably and should not make your feet sweat because if it does, the chances are that you will not like wearing them every day. Don't forget that just because they are functional does not mean they need to look dull. There are several stylish and colorful options out there that can make your outfit come to life, so be sure to watch out for them. If you like the way they look, you will want to wear them regularly and reap the ample benefits they provide, so pick out some trendy pieces for yourself. 
Parting Thoughts 
If you're looking to bring some comfort into your life, especially if your daily routine involves plenty of physical exertion, then compression socks will change your life. If you're intrigued about using them, be sure to follow our guide before you purchase a pair so that you have an optimal experience.