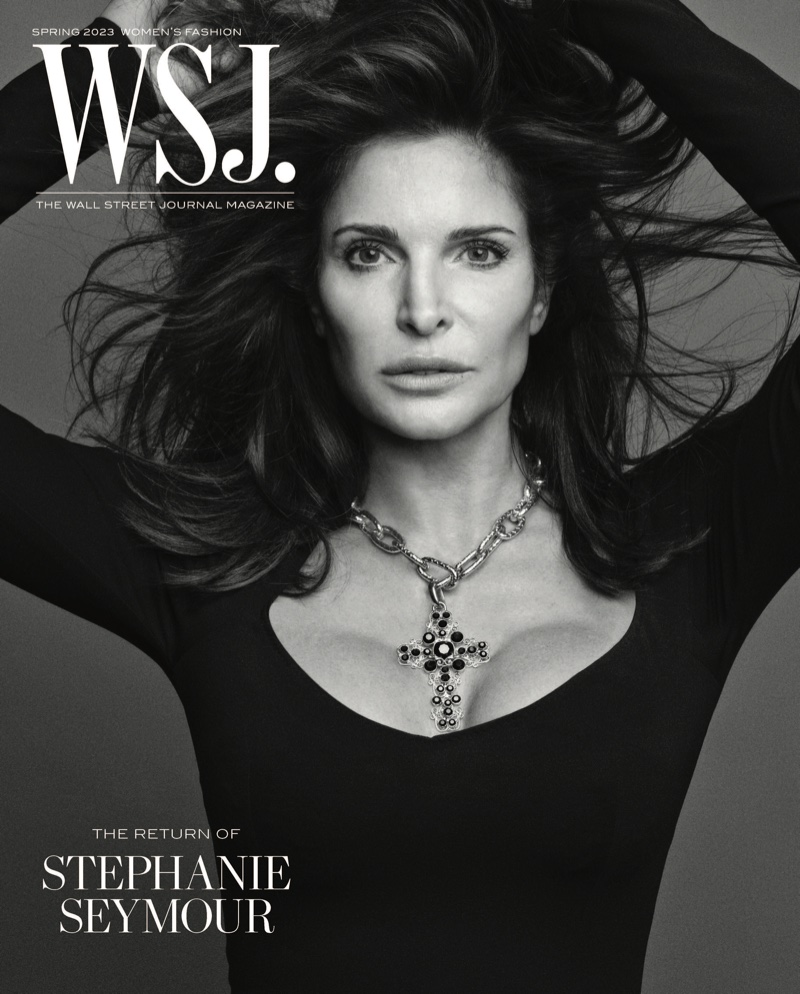 Stephanie Seymour is back in the spotlight for WSJ. Magazine's Spring 2023 Women's Fashion Issue cover. With her timeless beauty, the iconic supermodel graces the pages in a stunning black-and-white spread captured by Dan Jackson. The American beauty wears brands such as Dolce & Gabbana and Alaia in the photos styled by Clare Richardson.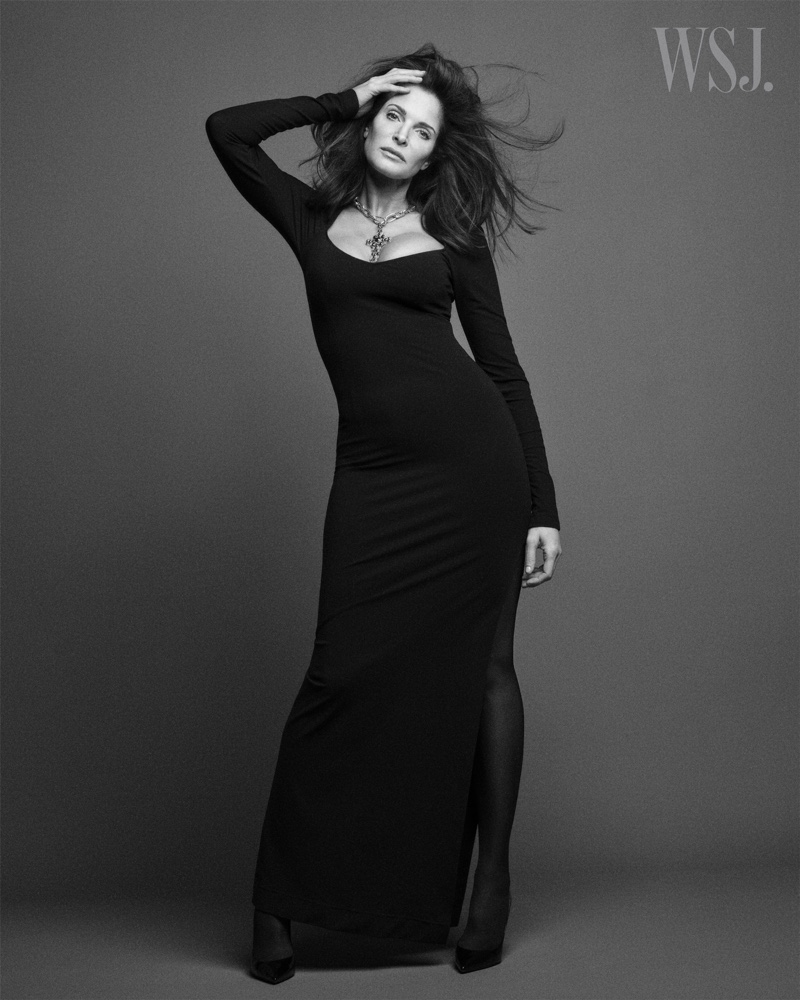 In an open-hearted interview with the magazine, Stephanie shares what she has learned since her beloved son Harry Brand passed away and her four-decade-long career. She wanted to honor her beloved son and opted to have his name painted onto her back while wearing his favorite Saint Laurent by Hedi Slimane suit. The Spring issue of WSJ. Magazine lands on newsstands on February 11th.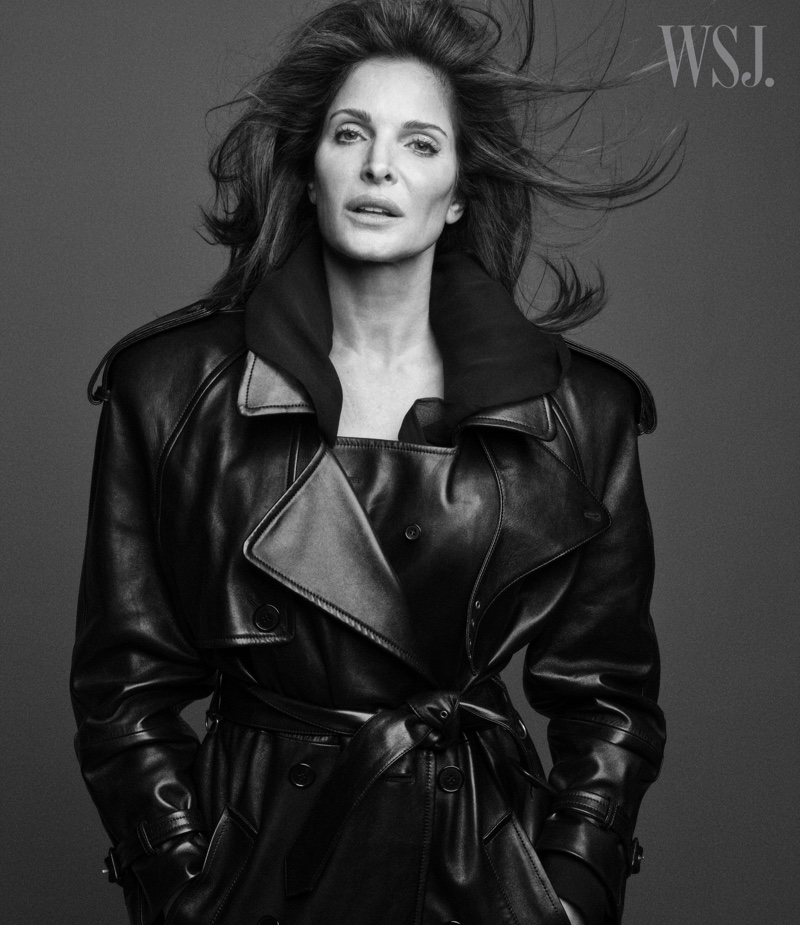 Stephanie talks about the suit she wears during the shoot (one of Harry's favorites):
"It's a suit that I keep hanging in my dressing room, which is this big room where I keep all my stuff. I do my makeup there. I live in that room," she says. "I looked at that suit one night and I said, 'I'm going to put it on.' It fit me."
"It still feels so good to put his clothes on," Seymour says. "I packed up these huge trunks with all his things, and I have this idea that I want to keep photographing his clothes because I think he would love it."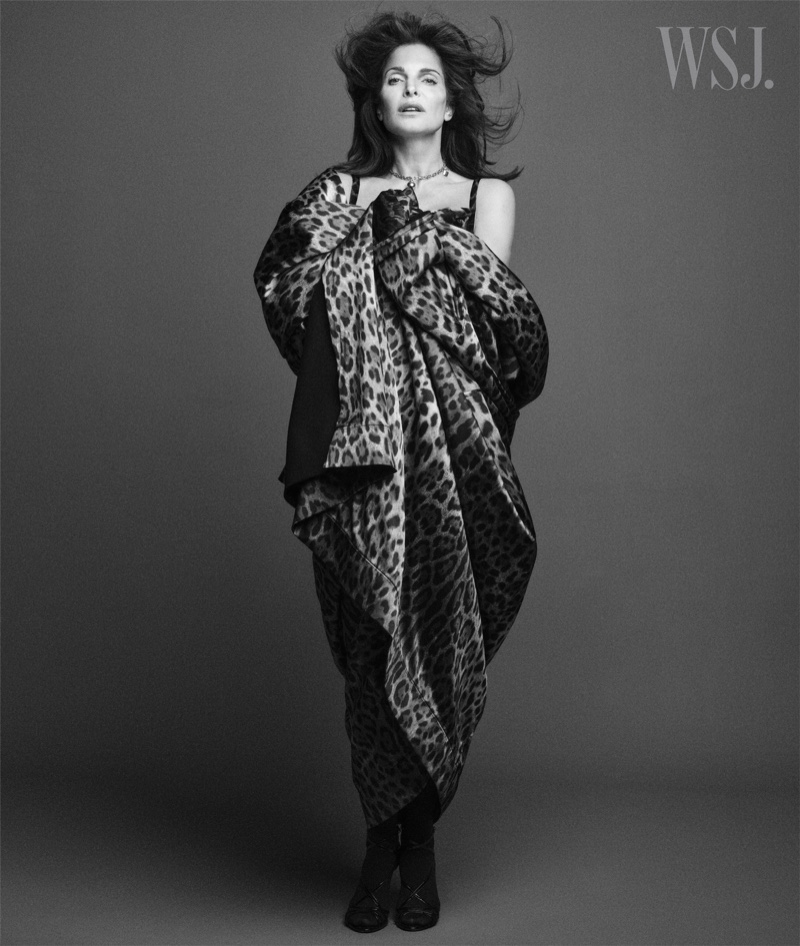 Stephanie shares about her massive vintage couture collection:
"I started collecting when it wasn't worth very much, so it's huge," she says of the collection. One of her favorite pieces is a Christian Dior dress from the 1950s, which she wore to a Met Gala, honoring the house of Dior, in 1996. "I was the only person wearing a real Dior dress," she says with a smile.