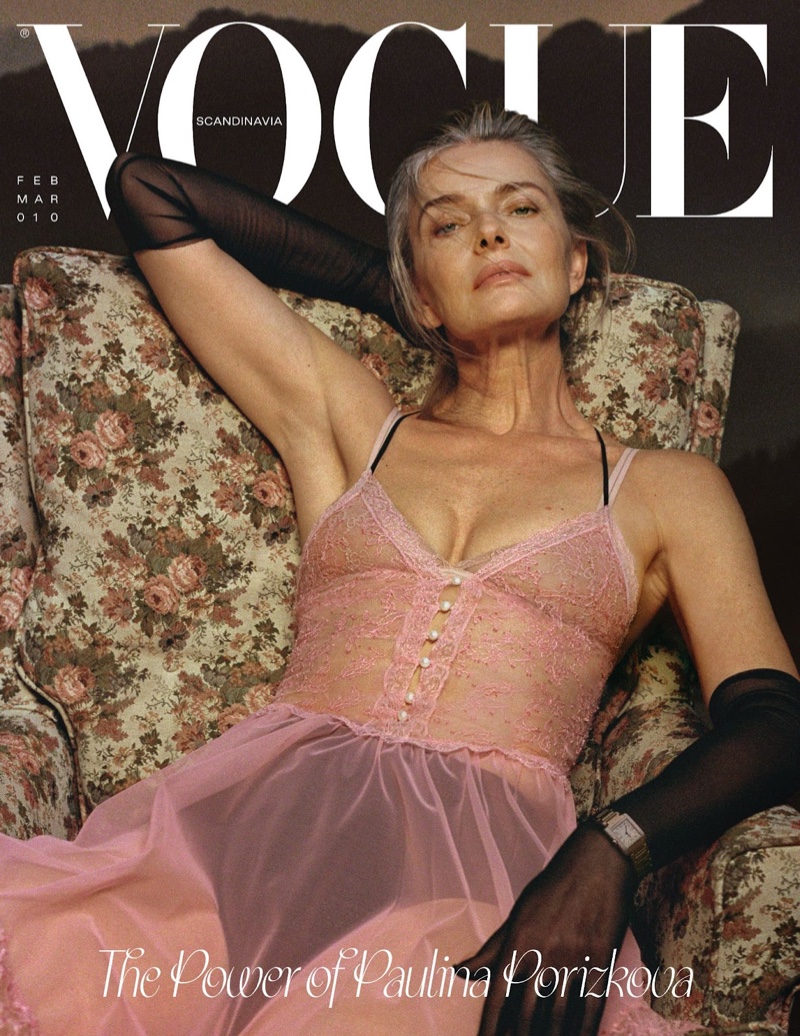 Paulina Porizkova is pretty in pink for the Vogue Scandinavia February-March 2023 cover. At 57 years old, she continues to break boundaries and challenge expectations of what it means to grow older gracefully while posing unretouched. She has been an icon in the fashion industry since her rise to fame in the 1980s and shares about the realities of aging in an industry where youth is often valued above all else.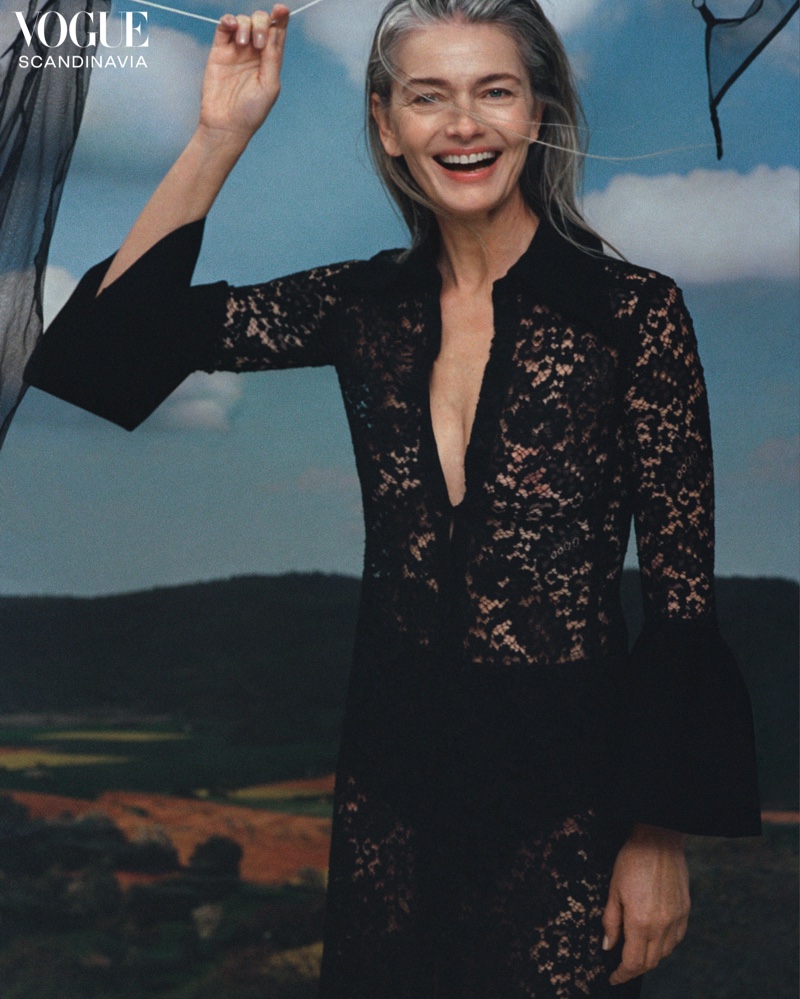 Paulina Porizkova's cover for Vogue Scandinavia is a refreshing change of face in the luxury fashion industry. She challenges the traditional idea that beauty and style are reserved for youth with her unretouched portrait while wearing a pink slip dress with a Cartier Tank Française watch on her wrist with sheer gloves in an image photographed by Arseny Jabiev.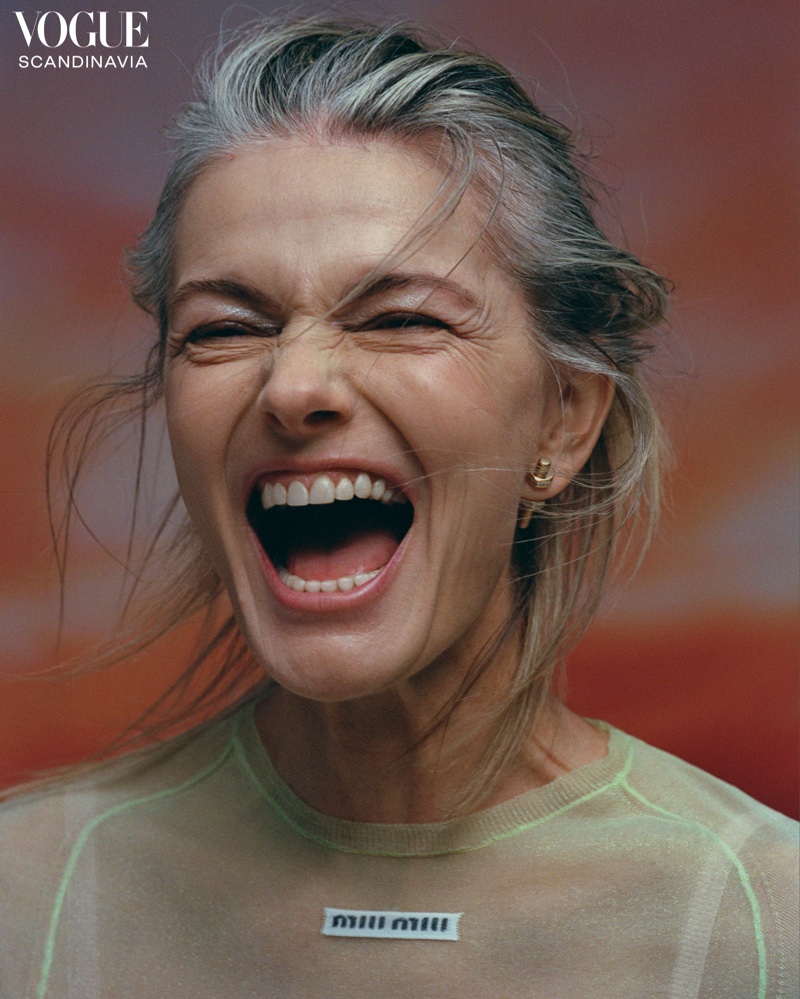 "I feel like I'm representing 50-something-year-old women who look their age," Paulina says, noting how the industry needs to "learn how to accept this kind of beauty." When Porizkova turned 50, she realized she had "no life, literally." "I had no career, I had no marriage, I had zero opportunities," she says in the article.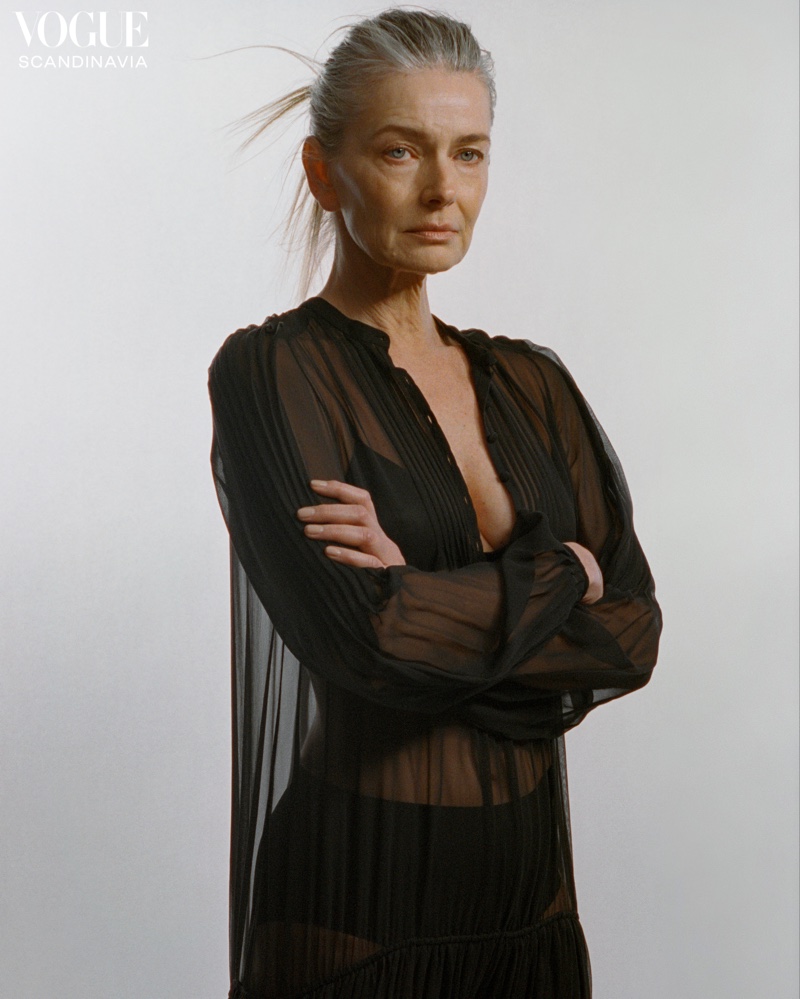 The accompanying images feature her wearing stylish ensembles styled by Natasha Royt. The looks include lace, see-three tops, and oversized vests. Despite the talk of aging out of the industry, she recently posed for a Karen Millen campaign with looks inspired by her own personal style. See another 50-plus supermodel who landed a recent cover story.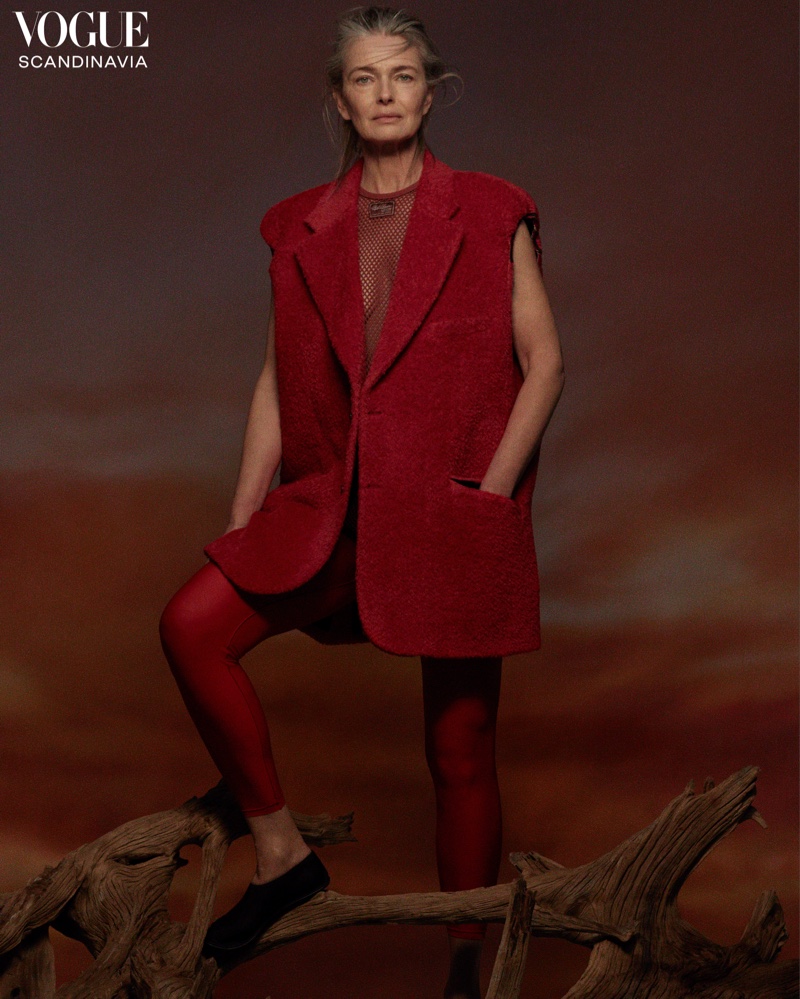 Paulina Porizkova Vogue Scandinavia Credits:
Photographer: Arseny Jabiev
Words: Allyson Shiffman 
Stylist: Natasha Royt 
Set design: Jacob Burstein 
Hair Stylist: Jenny Kim 
Makeup Artist: Romy Soleimani using Dior Beauty 
Nail Artist: Nori 
Stylist Assistant: Nathan Watson 
Production: Area 1202