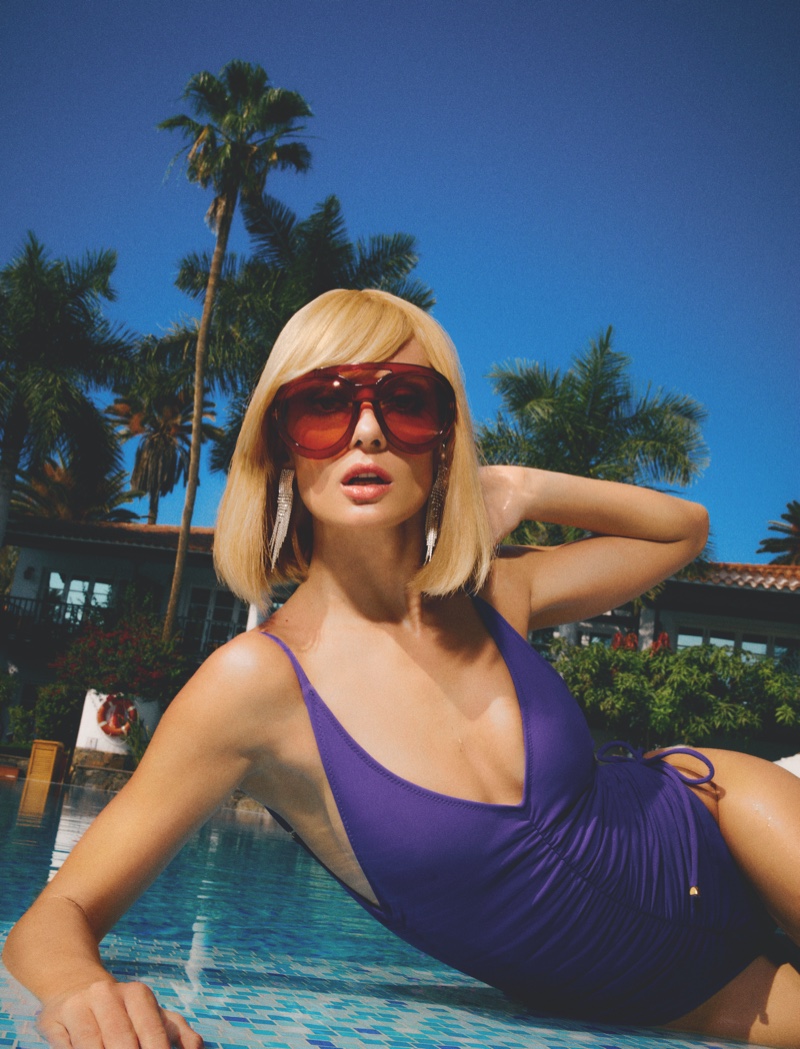 Swimwear takes the spotlight for InStyle Spain's June 2022 issue for an editorial called: Baño de Glamour. Model Paulina Marcina poses in brightly colored bathing suits that were styled by Francesca Rinciari (8 Artist Management) and Piluca Valverde.
The usually brunette model goes blonde as she channels Paris Hilton's aesthetic from the early 2000s. On the island of Gran Canaria, photographer Javier Biosca shoots the story on location at the Seaside Grand Hotel Residencia.
Paulina showcases the pieces of Versace, Jimmy Choo, and Tommy Hilfiger, amongst others, with oversized sunglasses as well as cut-out details. When it comes to beauty, hair and makeup artist Paco Garrigues focuses on creating a sleek bob and a sun-kissed complexion.