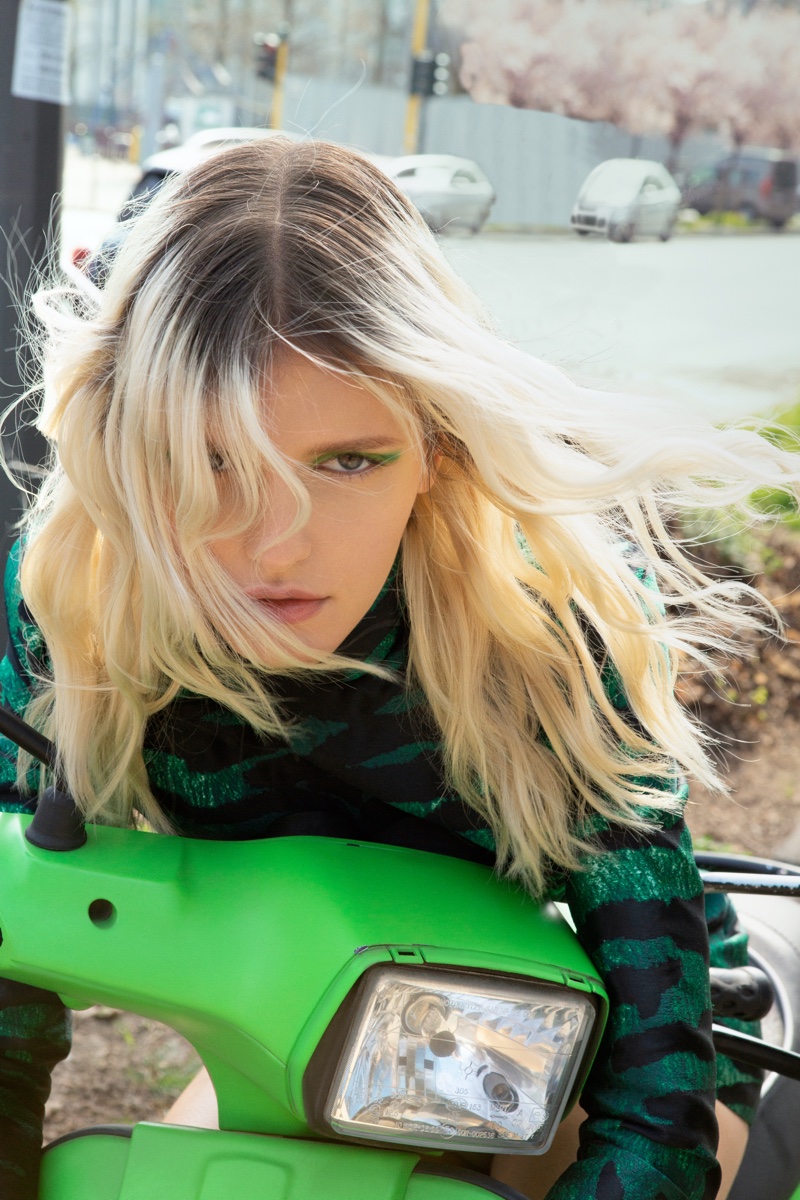 Photographer Daniela Rettore captures a story of color for the June 2022 issue of Marie Claire Hong Kong. An editorial titled Something Green features model Elodie Christ. The photographs were taken in Milan, Italy, and include the blonde beauty posing in city streets while wearing green apparel and accessories.
Elodie captivates in outfits that feature daring prints, fashionable shoes, and statement bags, all of which were styled by Benedetta Ceppi. She wears leading brands like Missoni, Gucci, and Loewe in the spread.
For beauty, hairstylist Salvatore Pennisi works on the model's wavy tresses, and makeup artist Barbara Bonazza creates a flawless finish. Katya Kachanouskaya also is in charge of retouching for the shoot.