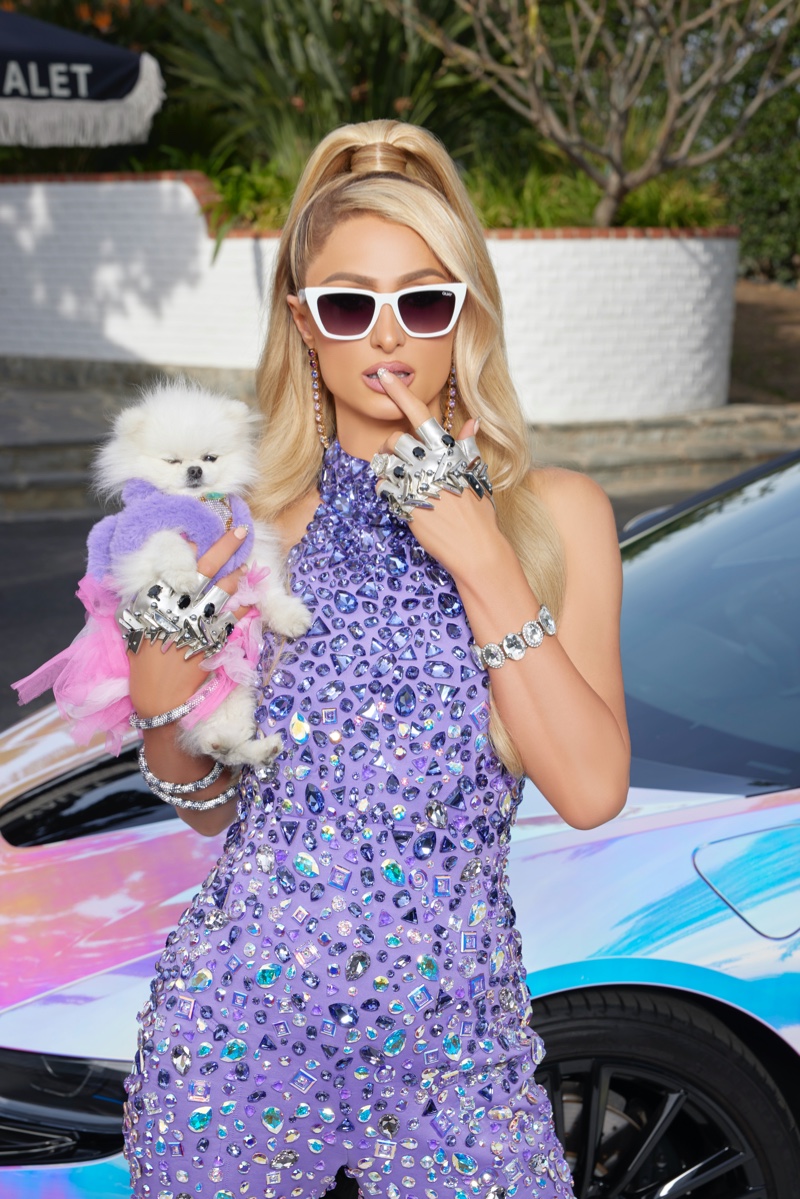 Multi-hyphenate Paris Hilton joins forces with QUAY Australia on a 12-piece collection of glasses. She also appears in a campaign, looking glamorous while posing beside her adorable dogs. The eyewear features sunglasses, prescription, and blue light styles. Prices start at $55 for designs including rectangle, square, and visor silhouettes.
QUAY x Paris Glasses Campaign
In the images, Paris pairs styles like Total Vibe, Wanna Party, and So Serious with stylish apparel. She wears faux fur, a crystal-embellished dress, and a tulle gown for the photoshoot. Fingerless gloves as well as dazzling jewelry complete the luxurious styles.
Related: Paris Hilton Gets a New Look for Lanvin Spring 2021 Campaign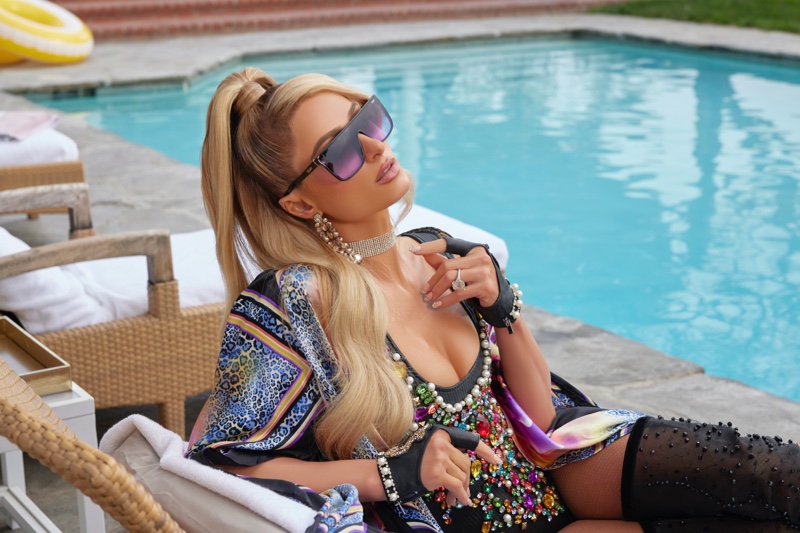 These frames give you that extra confidence to sliv your best life and go after your wildest dreams. The oversized squares, called Total Vibe, are the perfect instant-diva shades, and the narrow shapes in pink and checkered print give you that rebellious trendsetter vibe. The entire collection… loves it.

Paris Hilton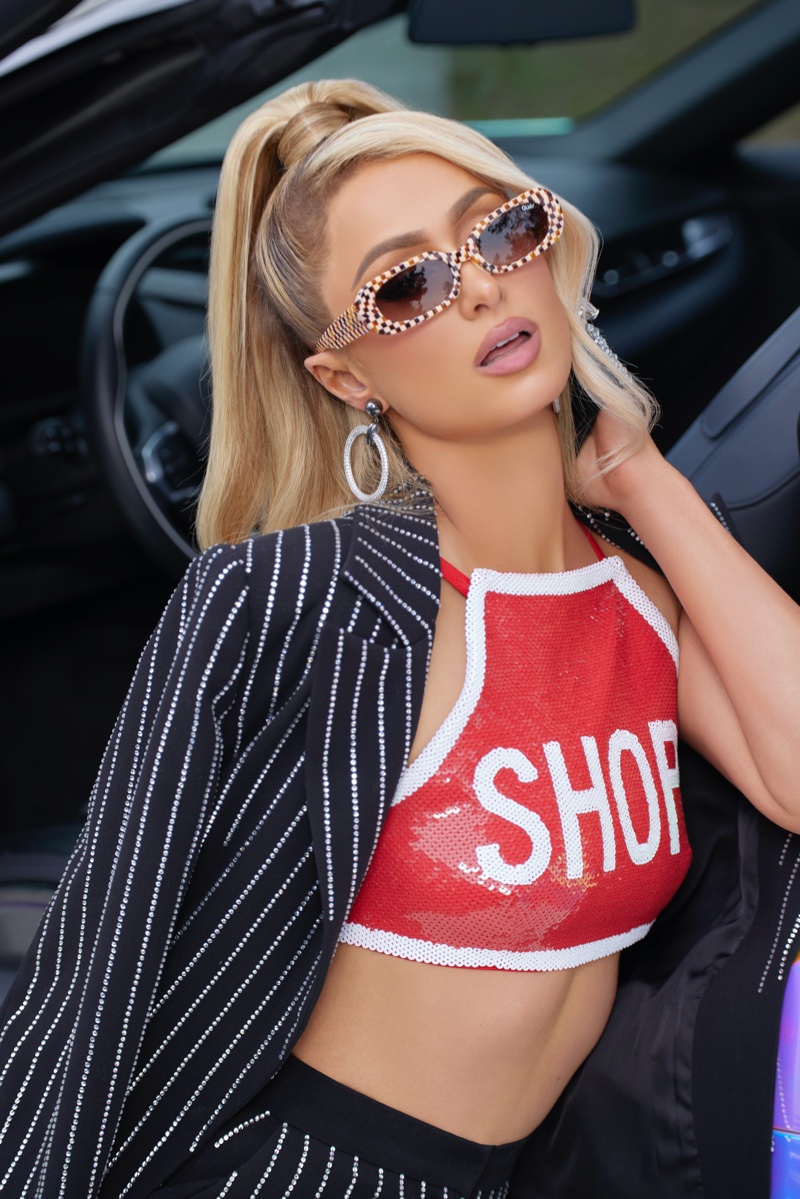 Quay and Paris have teamed with Project Glimmer, a nationwide non-profit organization that helps over 800k young women, for a Giving is Sliving philanthropic campaign. For the month of March, shoppers can round up any purchase to the next dollar to support Project Glimmer. Quay will also conduct an "Empower Hour" for Project Glimmer's girls to promote academic, career, and life success.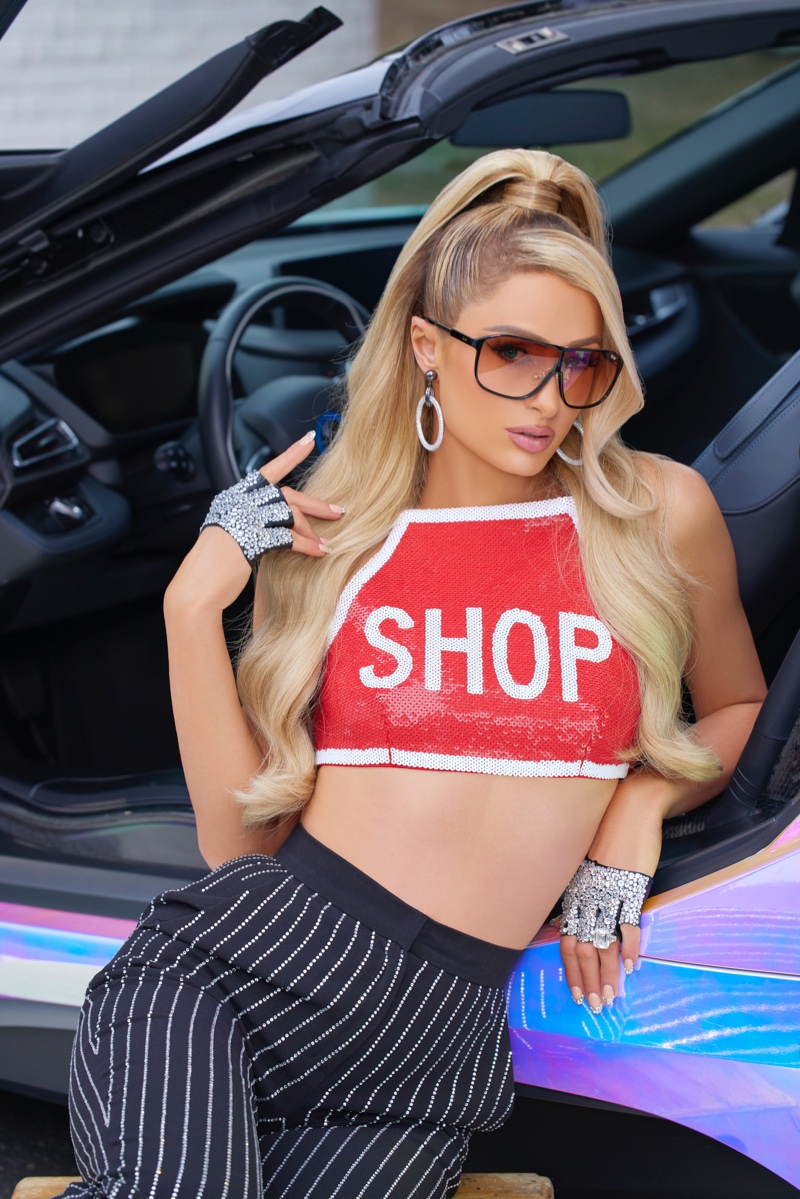 "Paris Hilton has been an icon in the fashion, business, entertainment, and philanthropic space for decades on end. Her ability to constantly evolve, start new trends, innovate in multiple industries, and now lead in the digital space, all while being an empowered female who empowers others, is exactly why she is the perfect collaborator for Quay," shares Quay's CEO, Jodi Bricker.