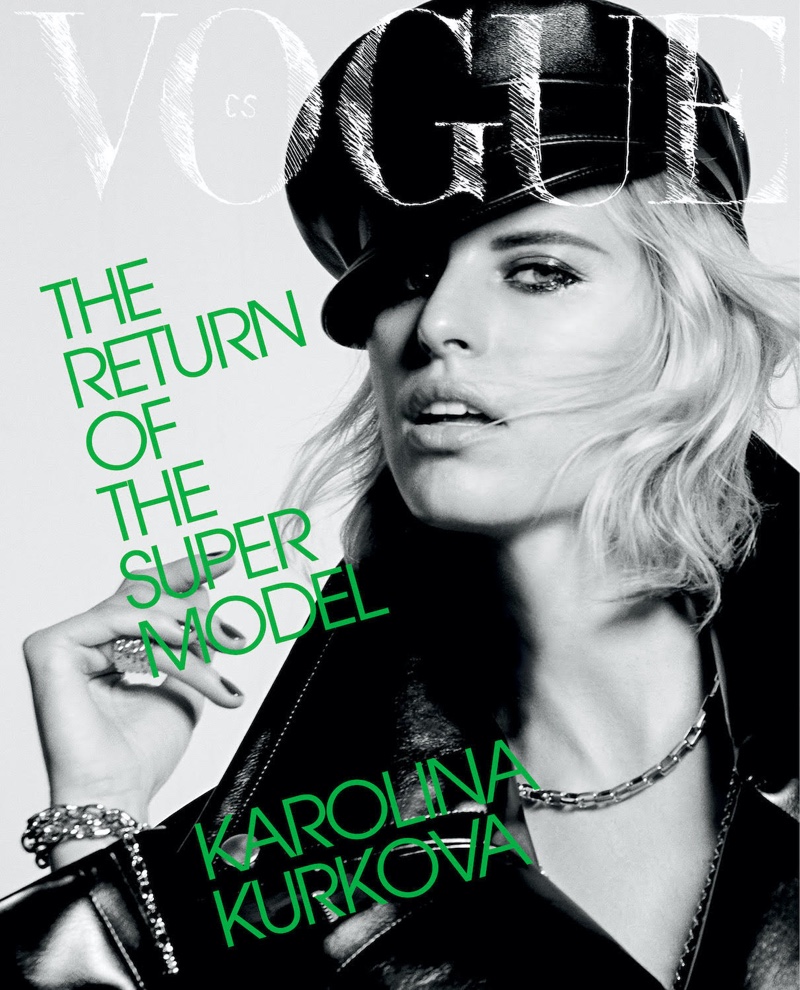 Karolina Kurkova is the cover star of Vogue Czechoslavakia's October 2021 issue. Photographed by Marcus Cooper, the multiple covers take inspiration from the work of artist Richard Bernstein. The Czech supermodel channels icons like Elizabeth Taylor, Diana Vreeland, and Debbie Harry.
In accompanying images, stylist Ron Hartleben highlights designs from brands such as Swarovski, Dior, and vintage YSL. For beauty, manicurist Shirley Cheng (See Management) works on Karolina's red nails with transformative hair by Garren and makeup by Yuki Hayashi.
Andrea Běhounková is Vogue's editor-in-chief, and Jan Králíček works on creative direction for the shoot. Nelson N. Castillo is in charge of lighting with production by Rose.