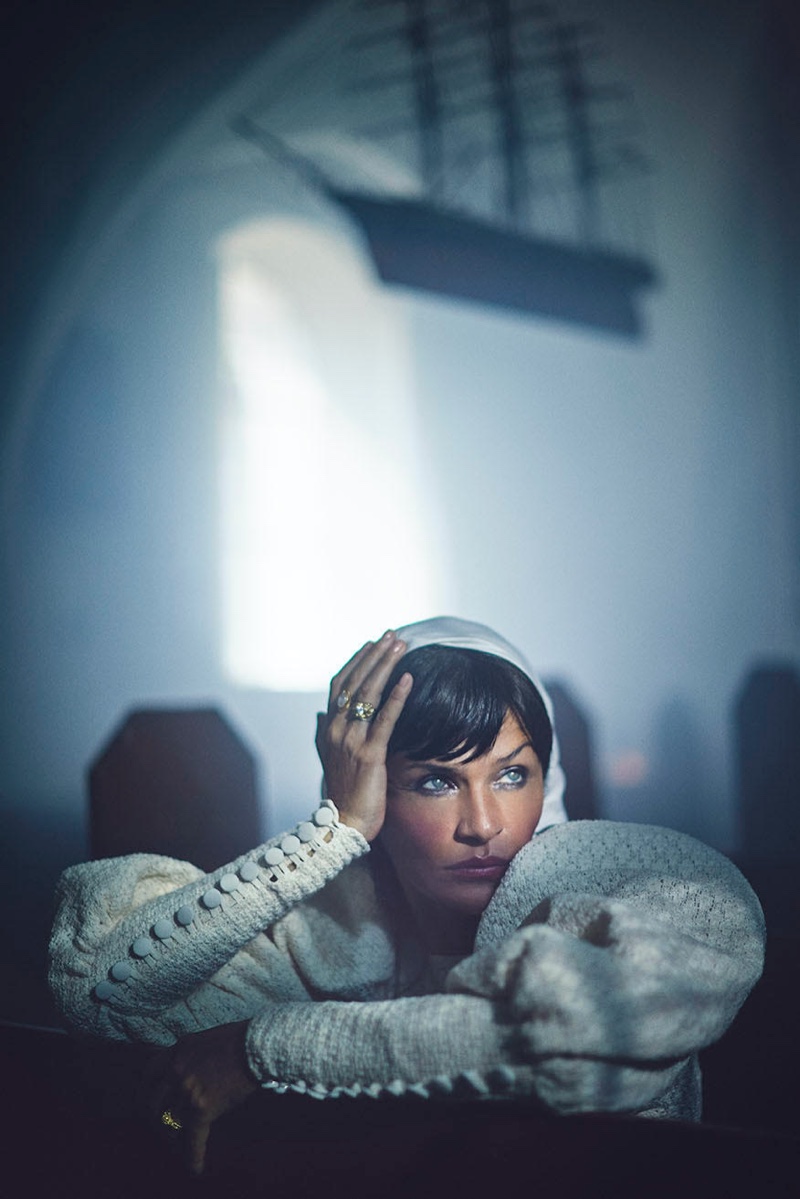 Husband and wife creative team Jakob F.S. and Vibe Dabelsteen unveil a new exhibition called Women's Tales featuring notable Scandinavian models. The photographer and stylist duo took inspiration from their hometown, Tisvildeleje in Denmark, for a series of cinematic images.
The talent includes models Helena Christensen, Siri Tollerod, Emma Stern Nielsen, and actress Katrine Greis-Rosenthal. From olden tales to more modern inspiration, the photographs are captivating. The exhibition launches on October 16th and continues throughout the week.
"Women's tales is a personal and ongoing photo project we started when returning to Tisvildeleje after having spent 8 years in NYC doing a biannual fashion and lifestyle publication (Vs.Magazine) that we founded," the creatives share.
Related: Helena Christensen Photographs Herself in Coco de Mer Lingerie Campaign
They continue, "Returning home, we had an urge to continue our photo projects, however this time focusing on the many tales and crooked destinies from our own small birth town. Tisvildeleje is sort of like the Hamptons in NY. It's where the cultural elite spends their summer vacays."
Women's Tales Exhibition