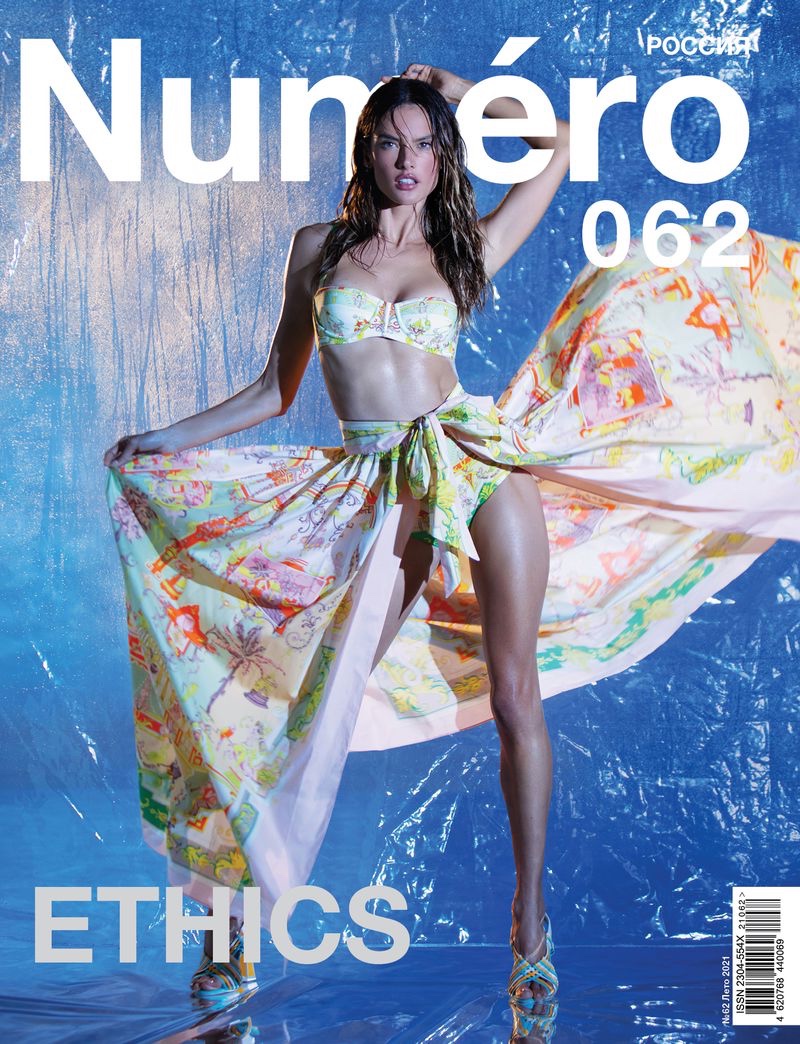 Alessandra Ambrosio dazzles in blue for Numero Russia's #062 Summer 2021 cover. Photographed by Sarah Krick, she wears a printed bikini and coverup set for one image while another shows a closeup with an evil eye ring. Accompanying photos show Alessandra in summer-ready designs styled by Rafael Linares.
From swimwear to sparkling gowns, the Brazilian beauty stuns in every shot. A backdrop mimics underwater scenery with translucent waves. For beauty, Carolina Gonzalez works on her flawless makeup, and hairstylist Dimitris Giannetos creates her glam tresses.
The supermodel also recently appeared in her swimwear brand Gal Floripa's 2021 Shell bikini styles.