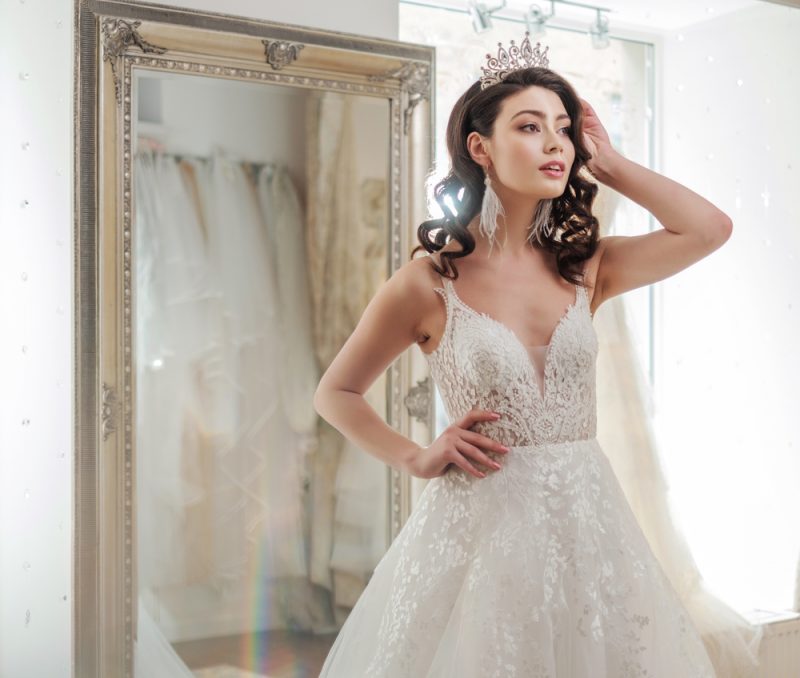 For most women, the most important and memorable thing they will ever wear in life will be their wedding dress. It may only ever be enjoyed for one day, but choosing it can take many months of thinking, searching, and trying on, and an awful lot of emotional investment.
All this adds up to a lot of pressure to get it right, so give yourself a break and take a look at these handy tips to help when choosing your wedding dress.
Tip #1 – Do some research
If you look through wedding gown magazines or at online sites, you will soon find your eye is attracted to particular styles of dresses, such as strapless types or sweetheart necklines, with a mermaid, A-line or full-on Cinderella at the ball styles of cut. You don't have to limit yourself to these when browsing in a store, but it does help to have some ideas before you begin. Every woman wants to experience Brautmode mal anders.
Tip #2 – Look in store with an open mind
That may sound like a direct contradiction to tip #1, but it's about being open to suggestions a sales assistant may make. They have many years of experience and are often able to spot what would look amazing on you – even if it's a design, you would normally not even look twice at. So long as they respect the things you feel are non-negotiable (covered arms, no bare backs, etc.) then why not give other options a try?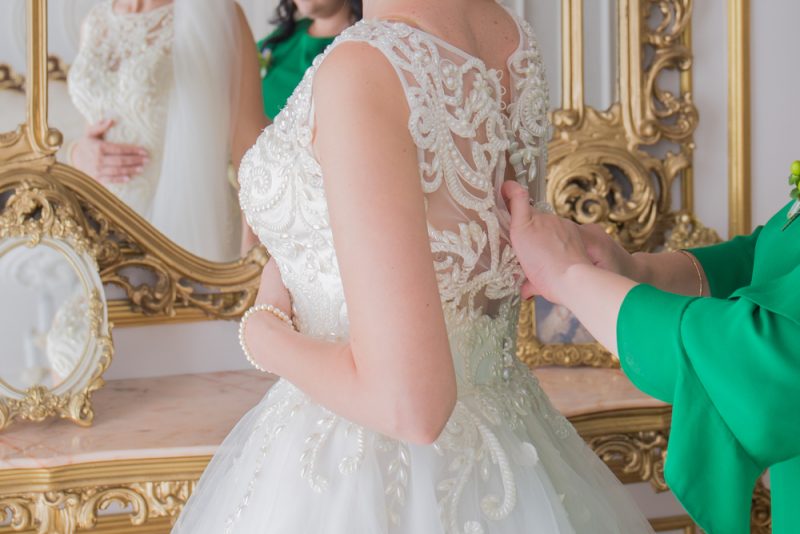 Tip #3 – Eat something before shopping
You could spend hours at one viewing session, or be visiting several wedding dress stores in one day, either way, it soon gets tiring. Changing in and out of outfits, many of which may take some effort with many buttons and details to deal with can be exhausting so fuel up. (Obviously avoiding anything likely to make you bloated.)
Tip #4 – Don't take a large group with you
Chances are lots of people from your mother, sisters, and grandma to your best friends and future mother in law will want to come along and share this exciting event, but we promise you that the more people around wanting to share their advice, opinions, and ideas the higher the stress level rises. The best approach is to take just a couple of people along, choosing those whose judgment and taste you trust in.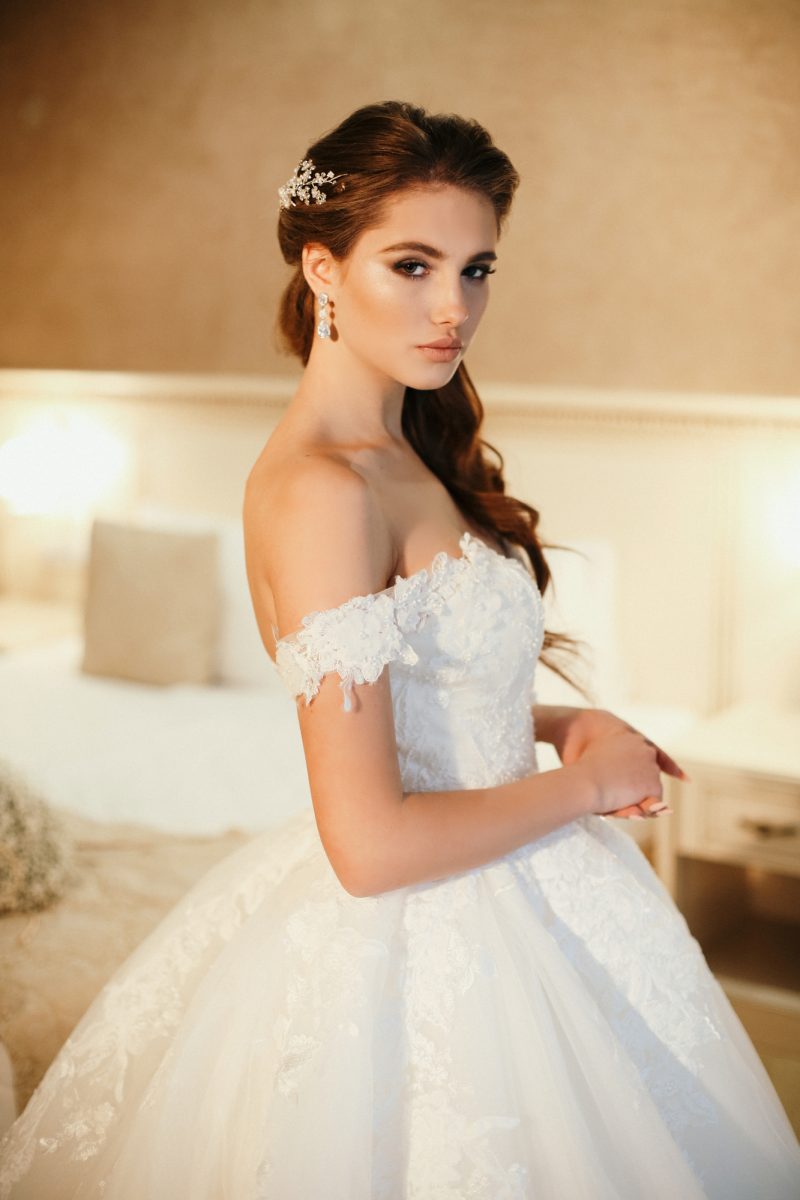 Tip #5 – Set a budget
If your budget for the dress is fixed there's no point in looking at gowns which are out of reach, so make the limit clear to the sales assistant who is helping you. Don't forget to count in the cost of things like a veil. Gloves, dress alterations, shoes, and any other accessories if these are all grouped in the dress budget.
Tip #6 – Take the right underwear
This is especially important for a second viewing as you may need to wear a strapless, halterneck or half cup bra. Bras can make a massive difference to the way a wedding dress fits, so it's worth investing in the right one to make your dress extra perfect.