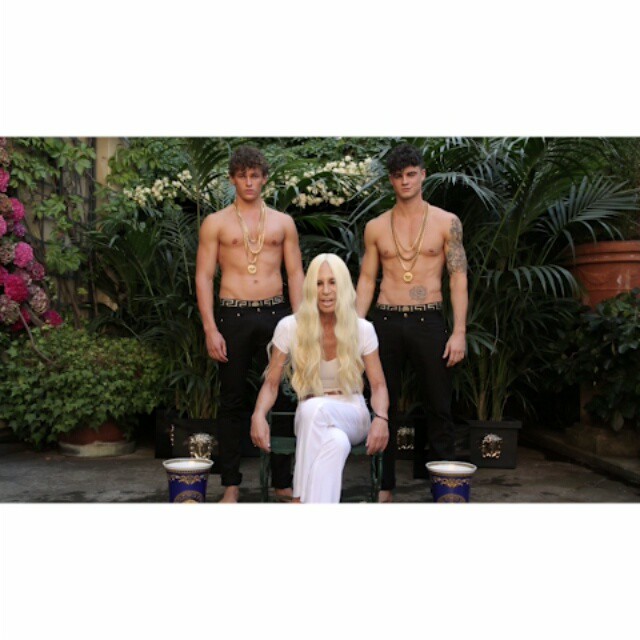 Donatella Versace Does the Ice Bucket Challenge–After announcing she would do the ALS Ice Bucket Challenge earlier in the week, Versace uploaded a video of Donatella Versace to its Youtube page where she sashayed to her seat wearing a white t-shirt and pants look. Flanked by two shirtless male models (Christian Williams and Max Wefers), the designer nominated musician Pharrell, director Pedro Almodovar and R&B singer Prince to participate in the Ice Bucket Challenge next.
Donatella's daughter Allegra also did the Ice Bucket Challenge and her mother was the one to dump the bucket or what looked like a very chic vase from our view. She nominated Quentin Tarantino, Azzedine Alaïa and Uma Thurman.
Enjoyed this update?